I can't believe this will be the 3rd YOU Challenge!! If you did it before, then you know how this works. If not, I'll tell you all you need to know. The most important thing is that you make decision, right now, right this very minute, to do this for YOU. You, My Friend, deserve it. You need it. It is time to give yourself a little loving, a little attention, a little pick-me-up.
And you know what it is?
It is a simple thing: going outside and taking a stroll every single day in May.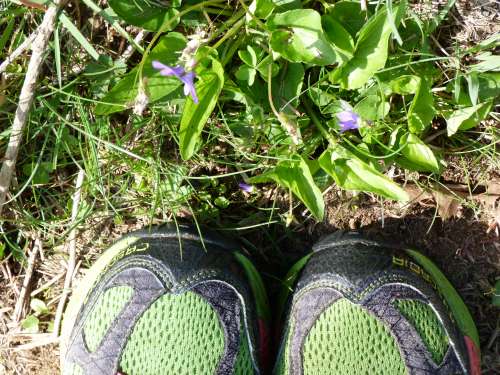 Here's the link to the first YOU Challenge from 2014.
Here's the link to last year's post about the YOU Challenge.
This small step of deciding to put yourself first this month will operate as a huge step in your own mind. Expect great things. Something great happens when we (finally) flip that switch from "I come last" to "I come first." Did you just cringe when you read that? The very thought of putting yourself first? Then you NEED this 31 days.
No, it won't be easy at first. We're not used to putting our needs or desires before others. For some reason, us Farmgirls tend to give, give, give until we are "PLUM GIVE OUT" (that's colloquial for tired, very tired.) At that point, we are empty, we are exhausted, we are discouraged. The month of May is our opportunity to replenish ourselves and to practice extreme self love.
I decided a while back that THAT is what is wrong with our society. Most of us are indeed following the rule: "love your neighbor as yourself." The problem is that we don't love ourselves so we don't love our neighbors. I can't remember a more negative or hateful time in society. Maybe it is because when I moved to the middle of nowhere I turned off the news. Perhaps I'm no longer de-sensitized to hatefulness. I notice it now.
For some reason, out society teaches females that self-sacrifice and martyrdom is appropriate when it comes to our families, our churches, our jobs. Every one comes BEFORE us. To be worthy, we have to be exhausted.
Guess what? Not during May! You are moving yourself from the back-burner to the front.
From when I first issued the Challenge:
"The motivation behind this walk is YOU. It's not for your dogs, or for your kiddos, or for work (like mowing the lawn), it's for YOU and YOU alone. It's not for your friend with cancer, or the local band fund-raiser, but for YOU. Period.
That's huge. If you're like me, you find it very hard to do something JUST for YOUrself. Instead, you're running around ragged, doing for everybody else.
"Just taking this tiny step and lacing up your shoes and head out the door FOR YOU is a small step, but has grand results. See, what you're doing is making yourself a priority in your day. That's a habit that is worth forming.
The instant you decide that you're worthy and deserving of doing something just for you,your life will change. For the better. Small steps, grand results.
And see. Maybe at the beginning you're just going through the motions, maybe you don't quite believe how awesome you are yet. Take those motions every day, for 31 days, and whether or not you believed it when you started, you'll believe it at the end. It's kinda magic.
After a month of daily walks, your brain will thank you. Your mental health will thank you. You'll be less grouchy. You'll be easier to live with. And. Walking every day is good for your heart, your legs, your hips, your everything. Movement will keep us moving."
And if you want to share your journey during May, join the Facebook group where we post our walks, our feelings, whatever. It's a great place to get support and to give support.
Here's the link to the Facebook Group. Join now and we'll start sharing on May 1st!
Get excited because this tiny step you are about to take, it going to mean a lot to you this month.
You don't feel like it? Get out there. You'll be glad you did.
You're too tired? Get out there. You'll be glad you did.
You don't have time? Find it. Get out there. You'll be glad you did.
Your back or feet hurt? Get out there. You'll be glad you did.

Your family needs you? Tell them you'll be back on duty when you return. Get out there. You'll be glad you did.
It doesn't matter how far you walk. Just walk!
Get outside.
Put on foot in front of the other.
Get some fresh air.
Get enlivened.
Celebrate YOU.
And that's the YOU Challenge.
What do ya say? YOU IN?!
Until next time, Friends, savor the flavor of life!
Lots of Love, The City Farmgirl in the Country, Rebekah