.
Hello Farmgirl friends!
I count myself incredibly fortunate that I have amazing girlfriends.  I've written many times on this blog about my different girlfriends.  Whether it is my two very best life long girlfriends, or my amazing girlfriends I've met in my fitness classes, or the great group of girls I met at a sewing retreat in Vermont.  I've written about them all.
.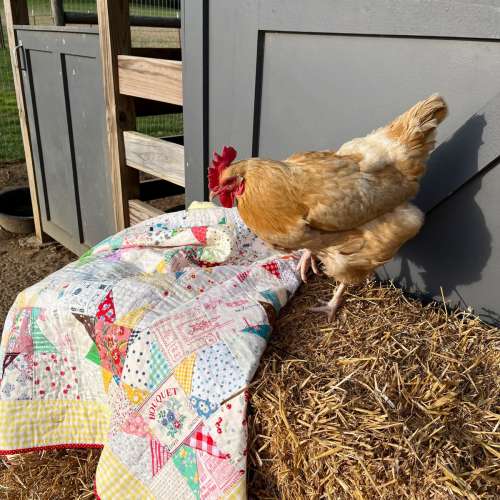 .
And today I'm going to tell you about some of the girls that I met through Instagram, then met personally at the (above mentioned) sewing retreat in Vermont.   There were a handful of us from that retreat that really hit it off and have kept in touch, pretty much on a daily basis for 4 years.  I know, its so crazy to comprehend (I was trying to explain it to my 86 year old mother and she just couldn't wrap her head around it!  "You've only ever seen them ONCE"??? )  But I consider them some of the sweetest friends I've had the privilege of meeting.  We check in on each other consistently, call ourselves "the sewing ladies"  (haha!!), share ideas of sewing, thoughts on child rearing, homeschooling, marriage, and yes politics and religion.  I am one of the older ones (some of them are young enough to be my daughters) and I love that we all have something to bring to the table.  I treasure these girls.
.
So now that you have the back story, let me bring you up to today; last night to be exact.  My daughter called me to tell me that a package for me had come to her house so I went to get it.  I saw that it was from one of these sweet sewing ladies and wondered what it could be.
..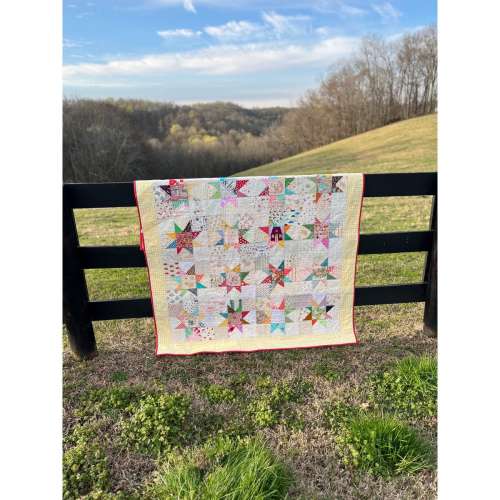 .
I opened the box and out came the most beautiful quilt.  I was kind of puzzled until suddenly it hit me, this quilt was for ME.
.
.
And here is how it came about:
When my Dad died in July, this precious group of girls decided I needed the comfort of a quilt.  They all mostly live across the United States from each other but they chose the pattern and individually they began to sew the blocks.  In early March, three of them met in California where they lovingly pieced all the blocks together, quilted the quilt and bound it.  And put it in the mail to me.
.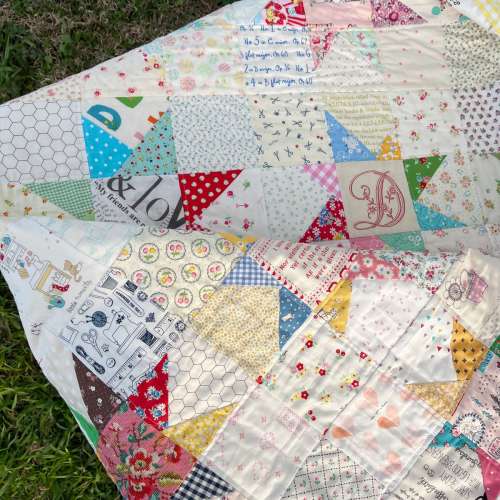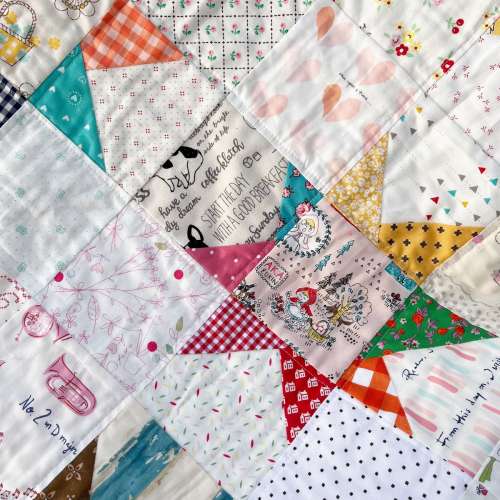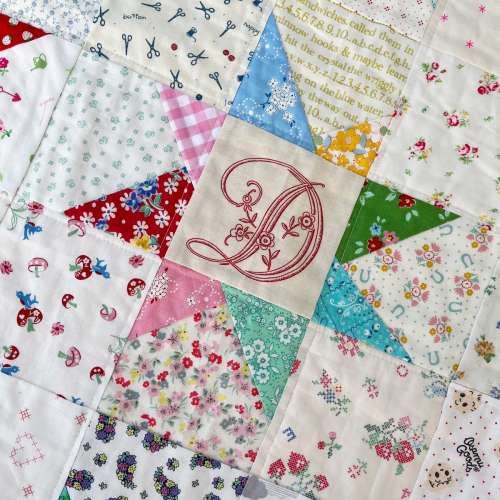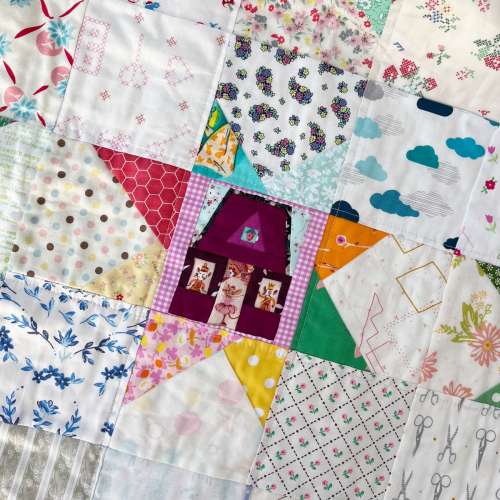 ..
I think I was so stunned I could hardly process it, but as I laid the quilt out on my daughter's kitchen floor,  it came over me.  This was not just "a quilt".  This was a very special quilt.  And the tears started.
..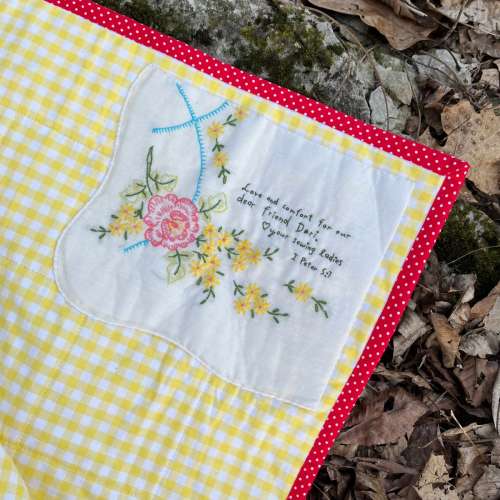 .
Custom made for me, with blocks that all mean something to me; a beautiful embroidered label telling me of their love.  A quilt to help me with the grief of losing my Dad.
.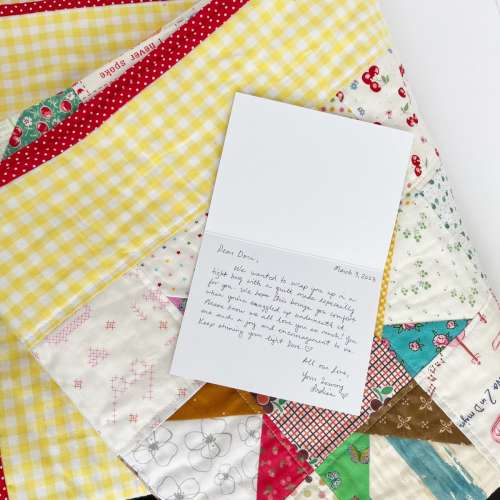 .
I read the precious card that was enclosed and that was when the tears really started running.  What a treasure to be loved so deeply by girls that would've never come into my life if not for Instagram!  Friends that understand that there really is no gift as special as a home-made quilt.
.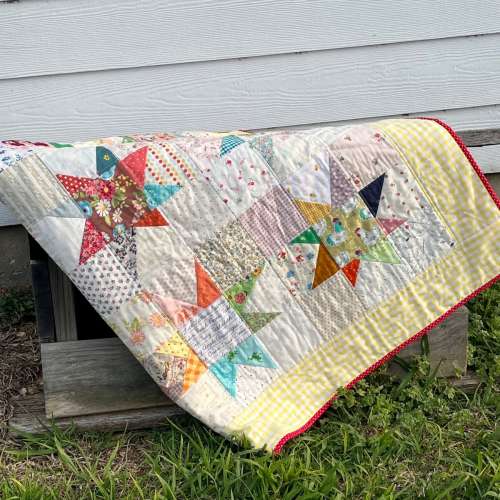 .
And here is the thing, my Farmgirl friends.  In my many years making quilts I've gifted a lot of them, I've even sold a few and some of them that I've made I loved enough to keep for myself.  But never have I been gifted a quilt.
.
.
And its very deep when you are a quilter to actually RECEIVE a quilt.  We know the hours upon hours of work involved, the love that goes into every single stitch.
.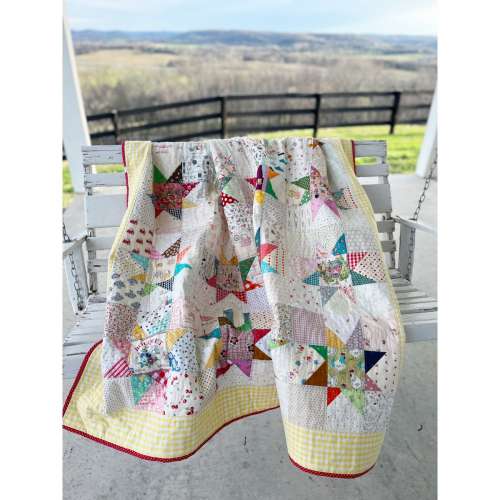 .
To quote one of these special "sewing lady" friends:
"Because we make quilts, we know the care and friendship, the joys and sorrows, the celebrations and losses, and every emotion and experience that gets sewn into the quilt."
.
Last night when I couldn't sleep, I moved to the couch in my sewing studio and curled under the quilt.  I cried tears of grief for missing my dad, tears of joy for my precious family, and tears of thankfulness for my girlfriends.
.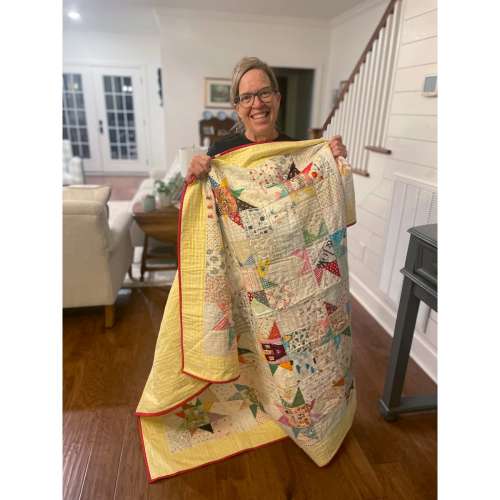 The gift of this quilt is truly an act of love.   And I will cherish it always.
Til our gravel roads cross again… so long.
Dori