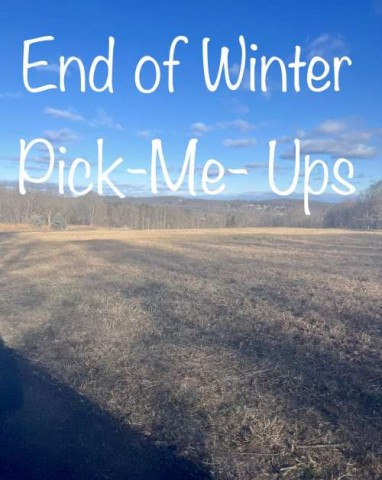 Hello readers! I can't believe we are already almost through February. Maybe it's because in the Northeast, we have not had our usual share of snow, and have been teased with spring-like weather, despite having gone through a weekend at the beginning of February with record-breaking, arctic lows and wind chills that only a polar bear would feel comfortable in. February is that month, once Valentine's Day passes, that feels "in between" with everything. That's why I appreciate winter "Pick Me Ups" – little things – from "treats" to recipes, new or fun finds that make the end of winter a bit more enjoyable.
Something I'm really looking forward to is starting my seeds for my garden. It's always hard work, of course, but a "good" kind of hard work. I like to start seeds because it is more economical than buying plants, and I know exactly how the seedlings are raised. Those little seedlings are a promise that spring is almost here!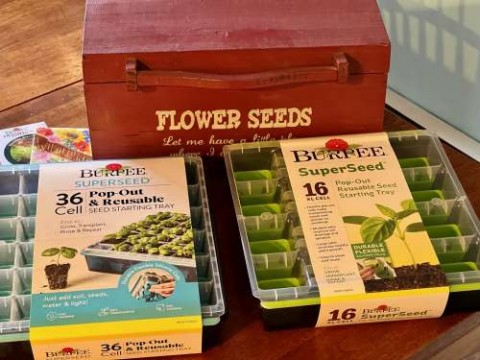 I always like to try to reuse or repurpose my containers but I'm super excited to find these reusable seed starter cells! They will be easier to clean and store than recyclables such as yogurt cups or lettuce boxes, will be sturdier than newspaper cups, and more economical than the coconut based versions. I love that the bottoms "pop" out so tender little roots don't get damaged. I found mine at my local Tractor Supply. One of my favorite quotes is from Audrey Hepburn: "To plant a garden is to believe in tomorrow." Fitting for today's world, don'tcha think?
While we love tea and coffee all year round, we especially love a daily toasty cup (or several) in the winter months. All that coffee and tea can make teeth less than gleaming. I am very picky about my toothpaste. Most "conventional" toothpastes are so foamy that they make me gag, and I find most give me canker sores. I hate the weird, fake mint "aftertaste" left for hours after use, as well. Many "natural" toothpastes don't make teeth feel clean or white, or make breath feel fresh. My daughter also has very sensitive teeth, and she found a toothpaste my whole family likes. Moon Whitening from Moon Oral Care toothpastes are gentler and better.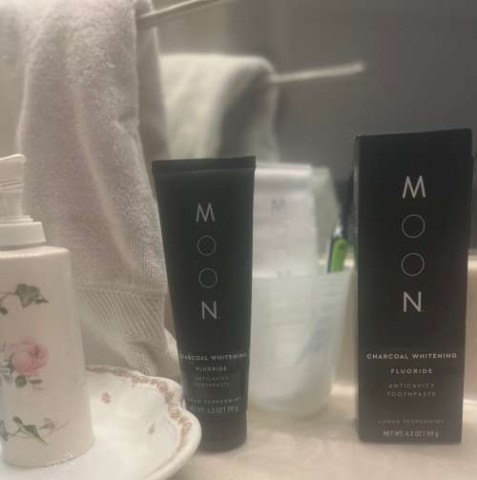 Made from natural, sustainably sourced ingredients (such as echinacea, tea tree and cranberry seed oils) that are better than the chemical-laden mainstream toothpastes, the line is also free from parabens, Sodium Laurel Sulfates, or artificial ingredients. Breath is fresh without feeling overly minty, I don't have any of the issues I have had with other toothpastes, and my teeth are pearly white! I find it is comparable pricewise to other toothpastes, as you don't need as much since a little goes a long way. In two months, I have only just purchased my second tube at my local Ulta.
I really don't mind the cold of New England winters, but by the end of February, I am ready for a change. Our weather has been crazy this winter, and thankfully, the record breaking cold lasted only for a weekend. I never thought we would feel as cold as we did a few weekends ago.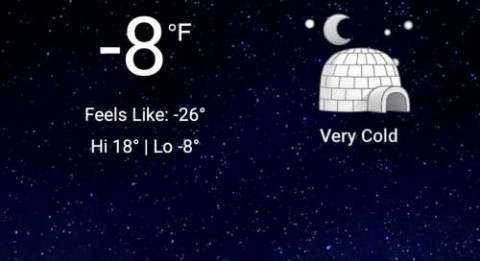 Mild or extreme cold, the dryness in the air has been so awful, that my hands and feet have been so dry! I am so thankful for the cozy socks my daughter surprised me with! Rose-infused socks are warm, fuzzy, comfy, and moisturizing, with rose infusion that lasts through many washings! Find similar socks at Ulta, CVS, or Amazon. 
Because I am constantly having to wash my hands, my hands and nails have been so dry the last month that they have been painful! I tried everything, but nothing really helped, except one wonderful hand saver!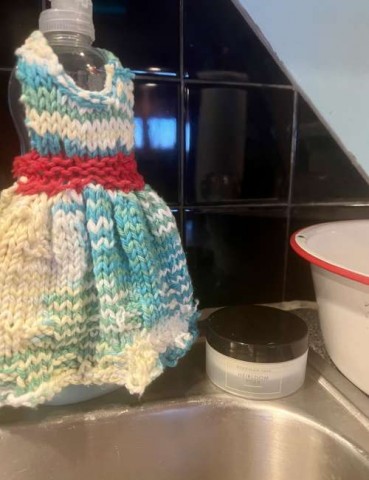 Thankfully, last year my farmgirl friend Julie had sent me a jar of Beekman 1802 hand salve. One use, and my hands are as good as new! Now it stays kitchen-sink-side! Non-sticky but deeply soothing, I don't feel the need to constantly reapply it like I do other hand creams. Thank you, Julie!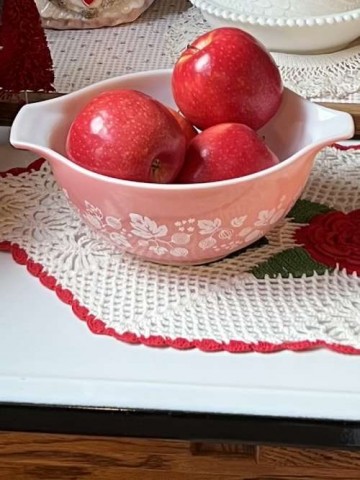 I try to keep fresh fruit and veggies on hand at all times. On a recent food shopping trip, I found an organic apple that just looked almost too pretty to eat!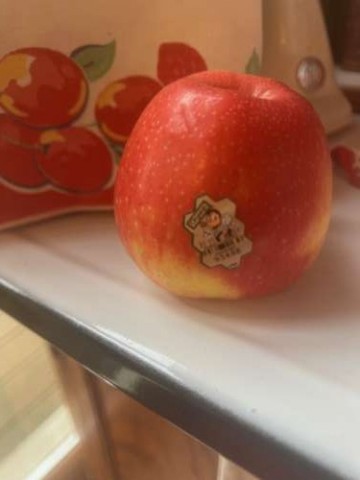 Have you tried the "Sugar Bee" variety? I have never tasted an apple like it. So sweet, it's almost like candy! It's a refreshing, juicy, delicious snack; a great end of winter pick-me-up. 
I also like to keep winter meals interesting, especially this time of year.  I have always loved cherries, and recently a farmgirl friend introduced me to dried tart cherries – such a delicious treat! I created a Waldorf-type salad using the yummy apples, and my twist is including tart, dried cherries! Cherries have amazing health benefits!
Suburban Farmgirl  Winter Waldorf Salad
2 large Sweet Bee apples, or variety of your choice, cut into chunks

¼ cup sliced almonds

2 large ribs celery, chopped

½ cup red onion, chopped

¼ cup dried cherries

⅛ teaspoon Himilayan pink salt

½ cup mayonaise
Mix all ingredients well and serve chilled.


We have not had the usual ice and there's no piles of dirty, melty snow like we usually have to deal with, so that's nice. We've been gifted with some unseasonably warm and sunny days. Since cold weather can last into May, I'll take those days! 
Wherever you are, I hope you are sailing through the last part of winter!
Just think, by this time next month, we will just about be into the start of spring!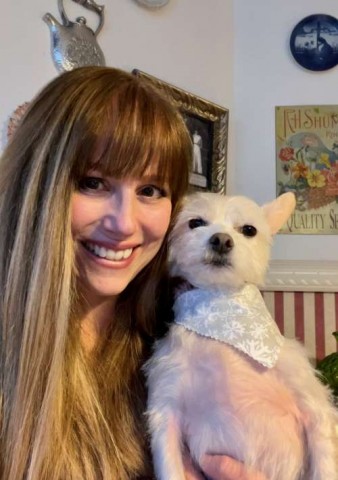 Until Next Time…Farmgirl Hugs, Nicole