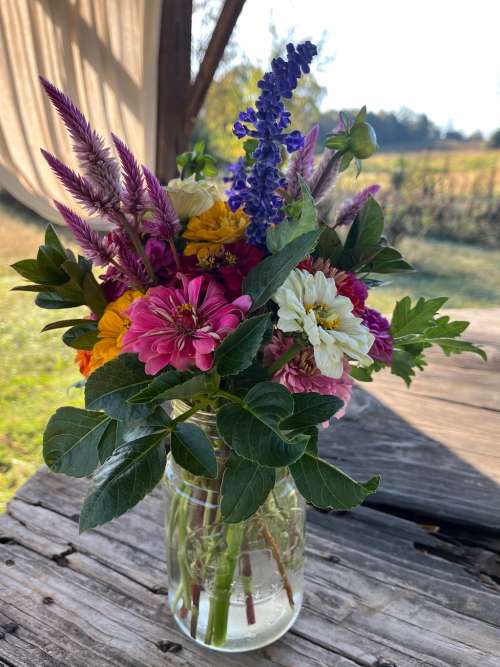 The last bouquet of the summer from our flower garden
Hello Famrgirl Friends!!!
It's October and guess what? This is my birthday month!  My daughter and my grand-girls took me to lunch on my birthday and out for a little shopping on our local square.  It was just the perfect thing for a birthday celebration!  But here's the thing.  I had a hard time leading up to my birthday last week.  A really hard time.