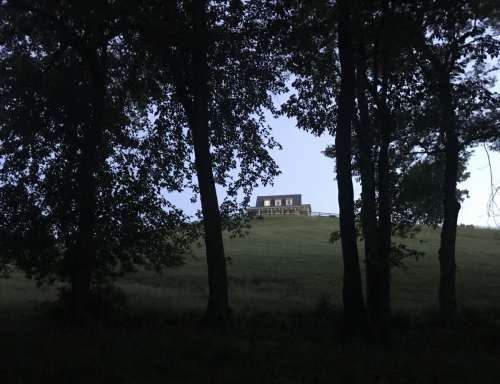 .
Hello Farmgirl Friends!
It's hard to fathom that we have all just spent the last 8 – 10 weeks in "stay at home" mode isn't it?  I think about the people I know that live in large cities in a condo or an apartment and literally have had no time outside.  I've never been so thankful for living in the country on our own farm where we could get all the outdoor time we needed and never leave our property.
I think I've mentioned before that staying home is not a problem for me.  I actually love any excuse to not go anywhere.  I've always planned my grocery days so that I get everything done at once and other than leaving the farm to attend my fitness classes, I really would prefer to never leave.  So I never looked at the the stay at home order as a hardship for me.  However, I was really determined that my time at home would not be a waste.   That I would find joy in simple things.  I thought I would share a little bit of what I've been doing at home to be keep encouraged and stay joyful.
.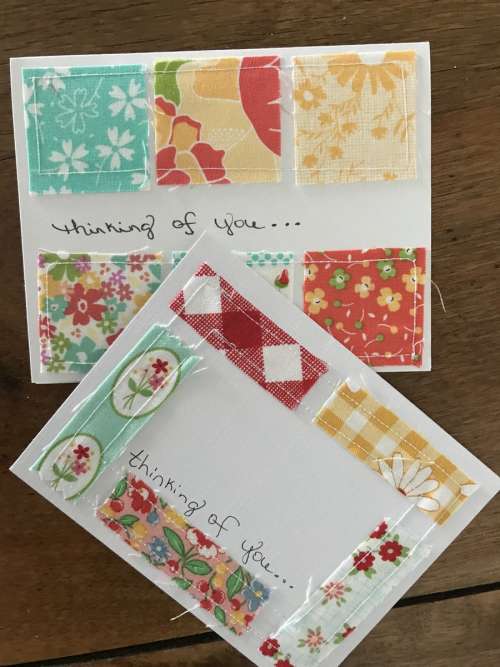 .
I wrote here in April about my desire to write letters and keep in touch the old fashioned way.  I've continued that and have really loved the feeling of reward that it has brought to me.  This is something that I want to continue when life goes "back to normal".
.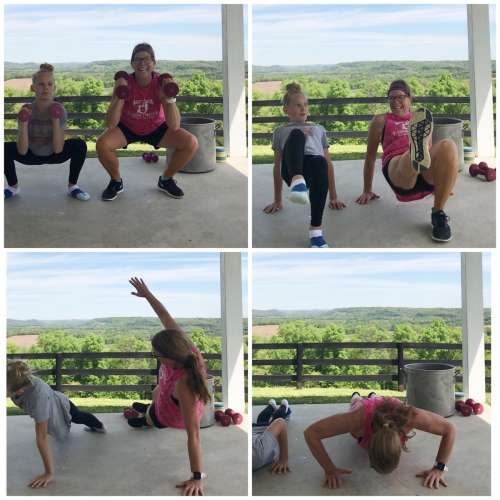 .
I'm quite active and I take two-three fitness classes each week and I knew that was going to be one of the hardest things for me to not have.  Luckily my fitness instructor posted daily workout videos on a private FB group page and I never missed a single workout.  We are back to classes now and I'm really happy; but I have to admit that I absolutely loved having these workouts to do at home each morning.   My grand-girls came up and did them with me quite frequently.
.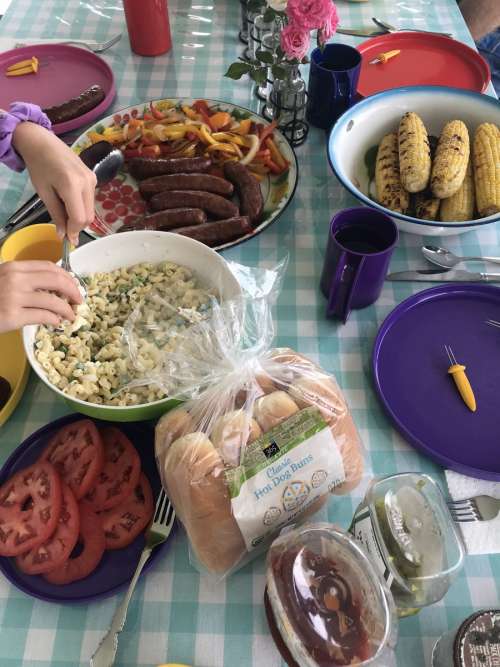 .
And speaking of grand-girls…  our daughter and her husband have a home on our farm and so there was no quarantine in place between us.  And since they had all their activities canceled and our son-in-law working from home, we've had a lot more family time together.  We made it a point to have a special bible study together on Sunday mornings and then a big Sunday lunch.  Oh how we've all loved that.
.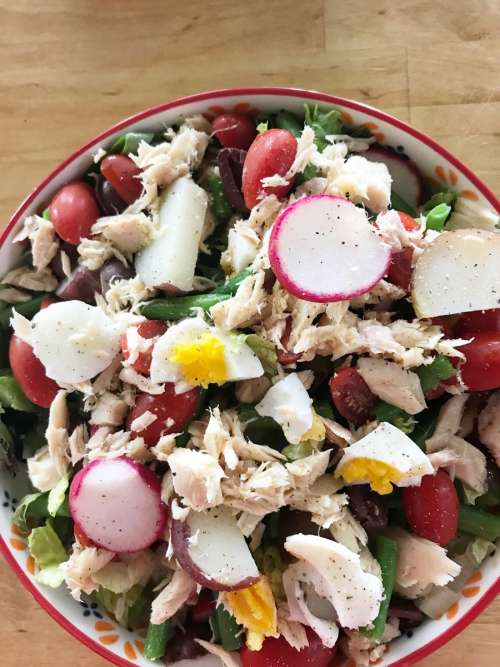 .
We also do not eat out very often so cooking every meal from scratch isn't a new thing for me.  But I was gifted a fun cookbook and I enjoyed trying some new healthy salads (my favorite food ever!).
.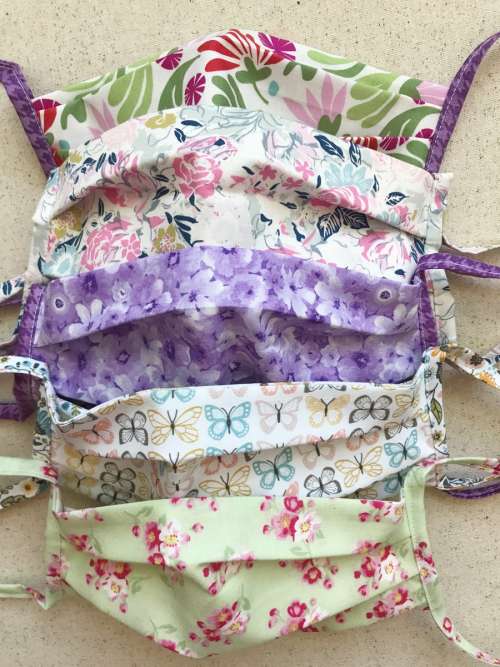 .
Obviously I've continued sewing and of course made masks for my family and for friends.  I even wrote a tutorial for Clover Needlecraft (sewing supplies company) on how to make a face mask.  (You can read it here if you're interested.)  Making masks is actually not very fun, so I had to take mask sewing breaks quite frequently.
.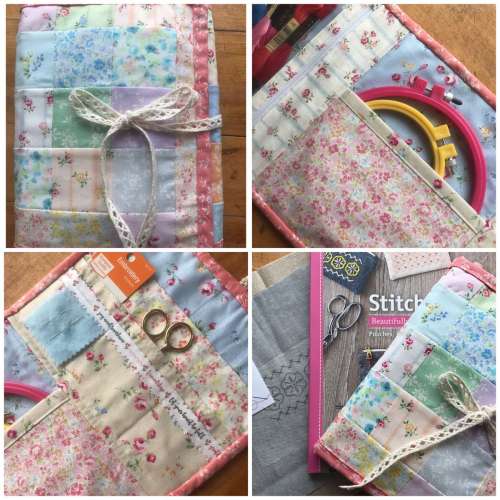 .
I sewed a few things for elderly friends that were literally shut-in and needed a project to do.  This one was a fun portfolio that I sewed and filled with some embroidery things – it made for a super fun gift!
.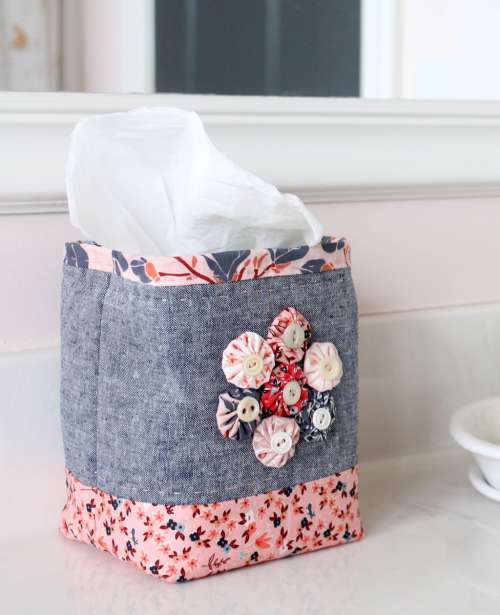 .
I designed and sewed up some beautiful little fabric boxes to hold the small square kleenex box and wow did they come out beautiful.  I'm really happy with the pattern that I've written for this project.   I've sold a few of the boxes and gifted a few others.
.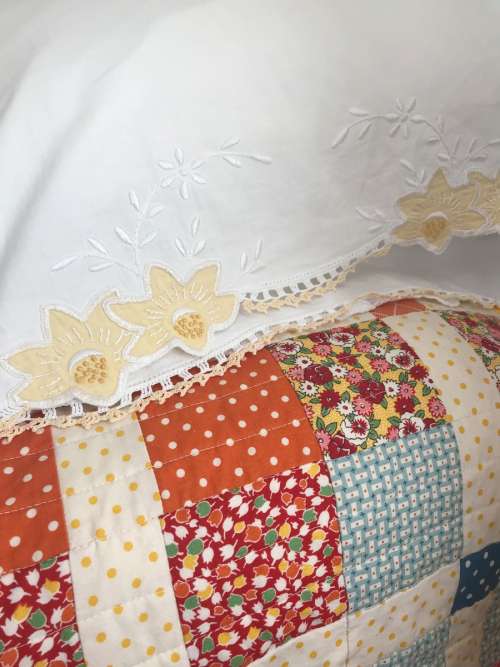 .
I also finished guest bedroom quilts that have been ready for quilting for absolutely forever!  I hope to write about that progress in the future, but here is a little sneak peak of one of the quilts on the guest room bed.  Don't you love that vintage pillow case?
.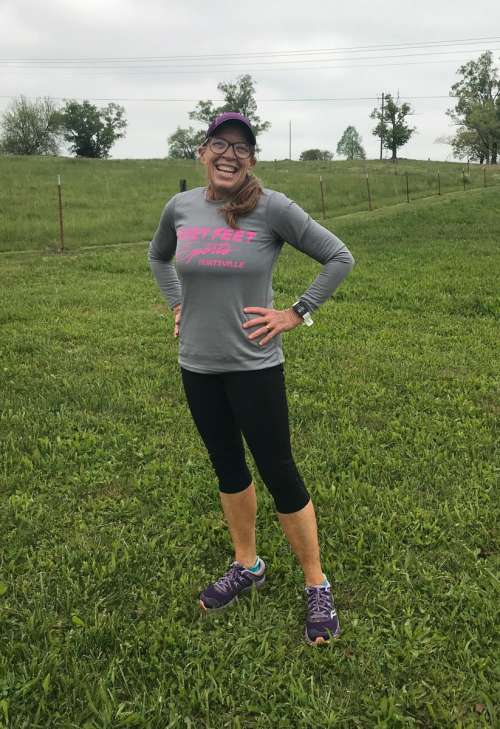 .
I continued my running and did a lot of it with my daughter (or should I say following my daughter)!  I was registered for a 5K that was canceled but I ran it "virtually" turning in my time and getting my t-shirt.  My daughter ran it with me and she set the time and I kept up!  It was my best 5K time ever and I was super proud.   (Lesson:  If you want to get faster, then run with a faster person!)
.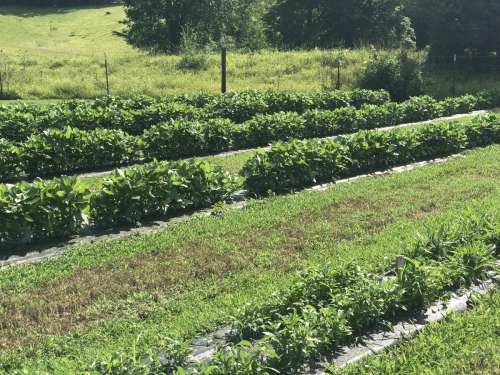 .
My daughter and I worked hard in our flower field, getting it ready for another summer of gorgeous bouquets.  This year we laid black weed barrier on some of the rows and now we are wondering why we resisted for so long?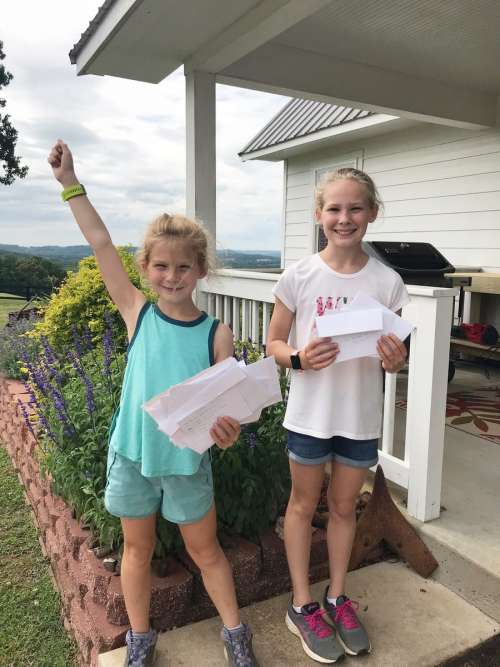 .
.
I watched an Amazing Race season on Amazon and decided how fun it would be to put a simple one together for my grand-girls.  I did and they loved it!  Now they want a "real" one with real teams!  I just opened myself up for a lot of work!!!  (But… shhhh.  I'm planning it!)
.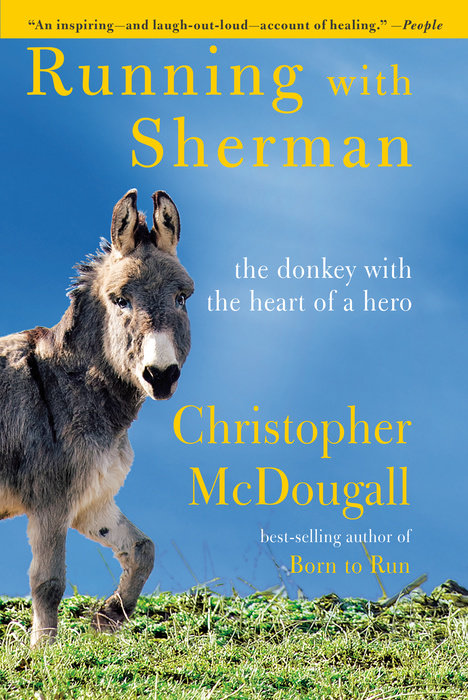 .
I've enjoyed reading several books.  I'm not very good at sitting still so sometimes I listened to a book during my runs or my sewing time.  My very favorite one was this one above:   Running With Sherman by Christopher McDougall.  Such an entertaining true story!
.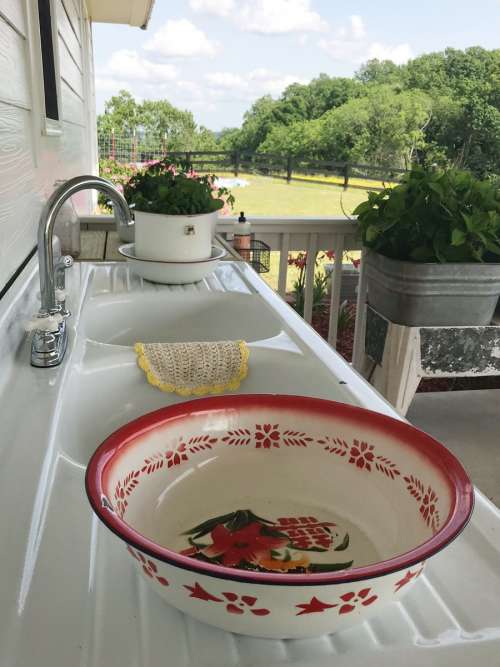 .
My husband and I revamped our back porch into an outdoor kitchen!  This is something I've been wanting to do for years but we just didn't take the time to figure it out.  My favorite part is the old vintage sink we bought and my husband built some cabinetry/shelves and installed it.  (Full blog post coming soon!!)
.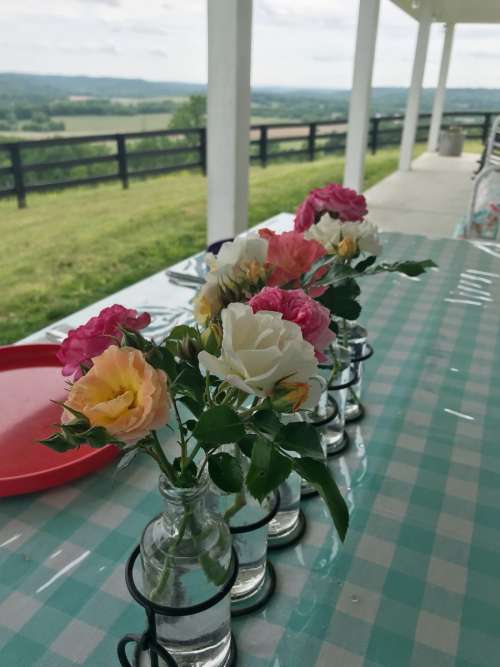 .
So it's been a good two months here in the beautiful hill country of Middle Tennessee.  I don't take for granted how lucky we are to live here and I think daily of those that have suffered so greatly from the virus and the catastrophic events that came because of it.
.
My hope is that you are well and happy and that during the last months you've found many things that bring you great joy.  I hope you'll share some of those things here.
.
Until our gravel roads cross again… so long.
.
Dori