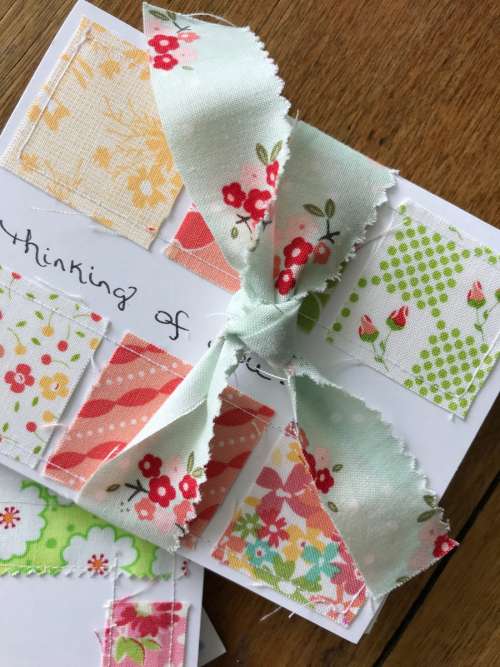 .
Hello Farmgirl friends!
When we were first issued the "stay at home" order back in March, I thought to myself that this would be a really good time to focus on staying in touch with friends and family in the old fashioned way.
Letter writing… it's a lost art.  Do you write letters anymore?  The kind you put a stamp on and mail?
In order to make it more fun than just buying the generic stationary I decided to use up some card stock paper I have, some fabric scraps and my sewing machine and make my own.  I thought I would share a quick tutorial with you today so you can make them too!
.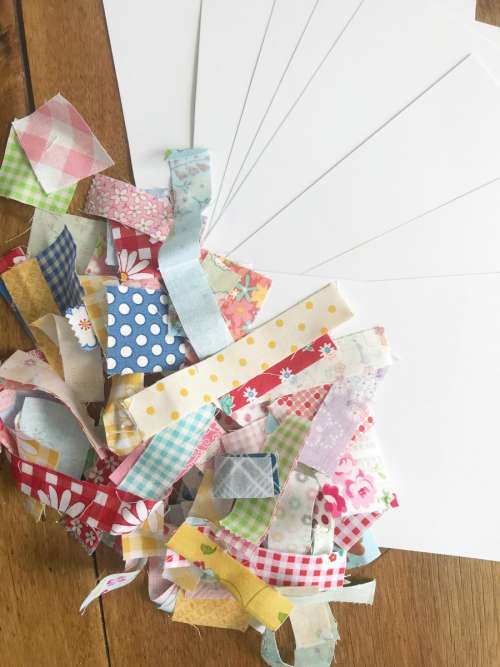 .
Supplies:
Card stock paper (or you can purchase pre-made blank cards here)
Fabric scraps
Sewing machine
.
Instructions: 
Cut your cardstock to 5 x 8 inches and fold in half
.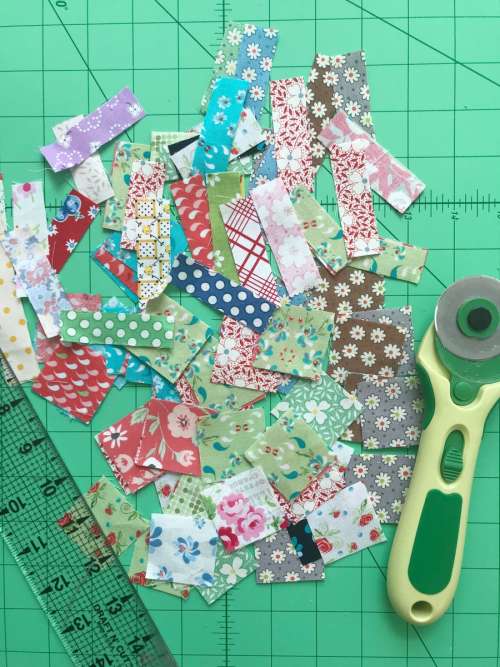 .
Cut your fabric scraps into the size you'd like to work with.  I cut mine into 1-1/2 inch squares and some strips at 3/4 inch width and varying short lengths (and you can cut them to length as you sew too).
.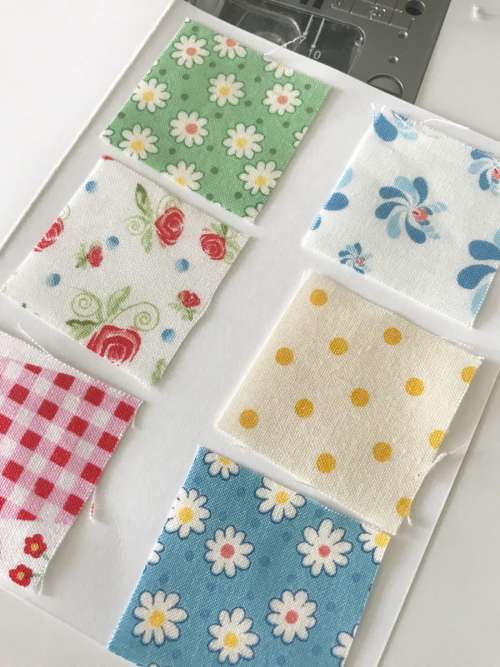 .
Lay your fabric scraps on your card stock in the way that you want to sew them.  In order to mass produce my cards, I did them mostly the same.  But you could get creative and sew them in all kinds of order!
.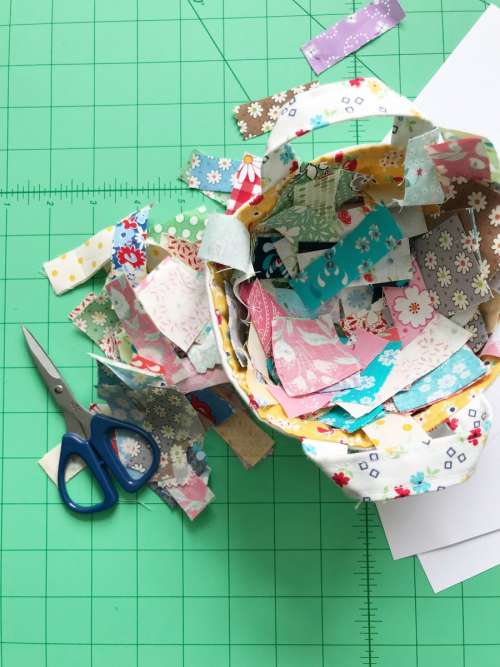 .
I do not even look at mine when I lay them out.  I keep a little fabric basket full of scraps next to my sewing machine and I just randomly grab one that is the size I want and I just sew!
.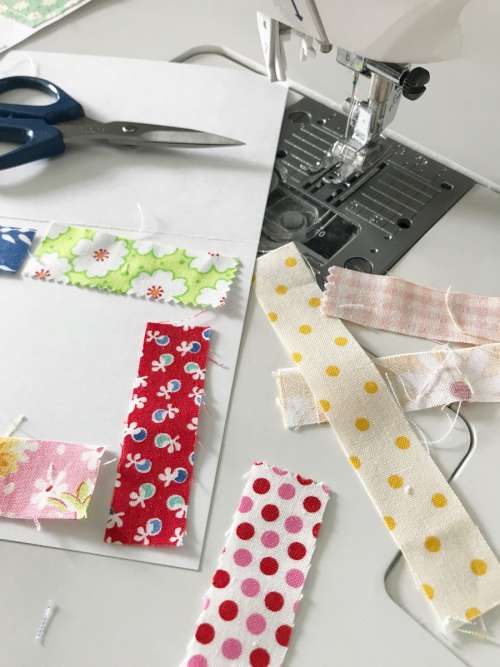 .
Trust me when I tell you that they will look great together, even if they don't seem like they match!  I also keep my little scissors handy and I just cut the strips to the length I need as I go.
.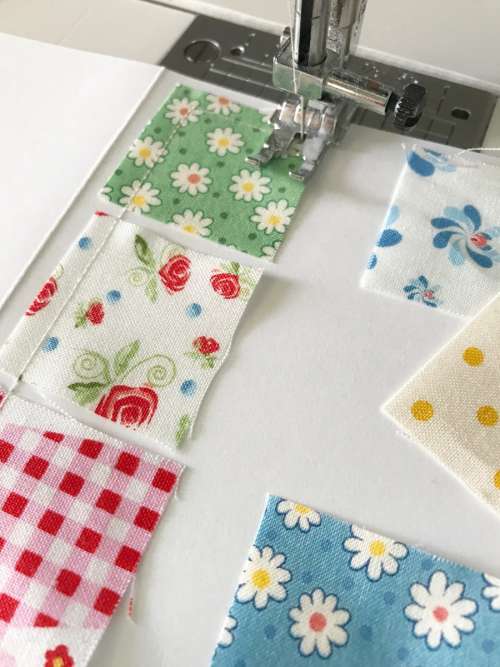 .
Set your machine stitch length to a shorter stitch.  I use 1.8 or 2.  It just sews better onto the card stock if it is a short length.  Then begin sewing your scraps in place.  I just sew along the edge in a straight line.  But you could sew a zig-zag stitch if you wanted.
.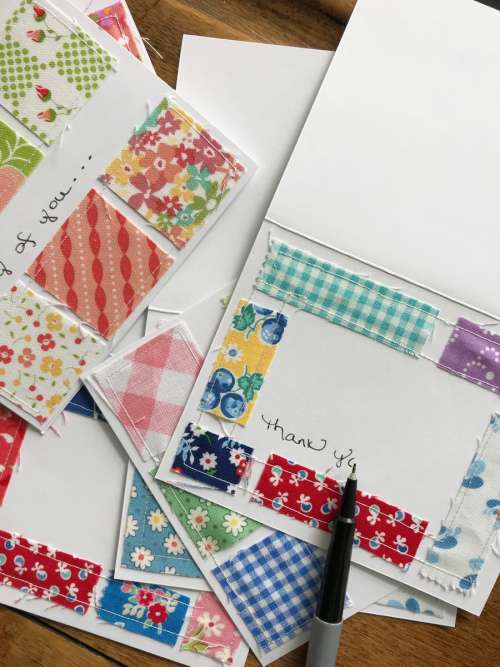 .
Once you've sewn your scraps, add a little hand written message to the outside of the card.  And you are finished!
.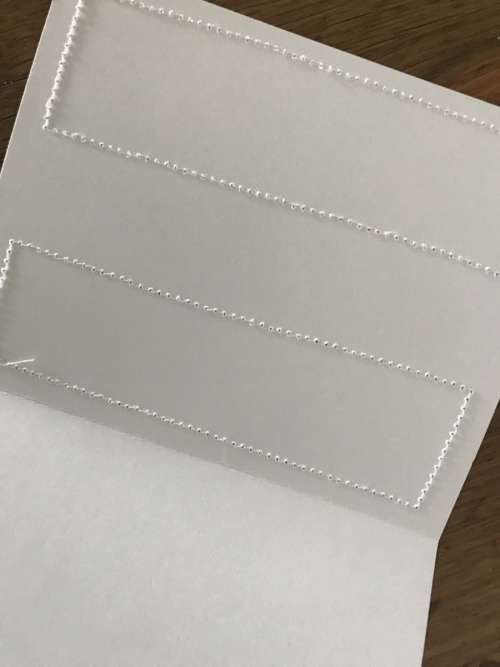 .
One of the disadvantages to sewing on a card is that when you open it, you see the back of the sewing threads.  So if you don't like that look you can glue down a piece of paper to cover it.  I haven't worried about it.  Honestly I kind of like how it looks!  If I'm writing a longer letter, I just write in the little sewn boxes!
.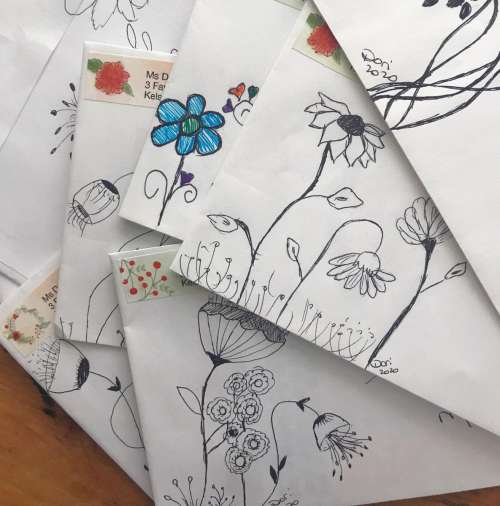 .
.
For fun, I did a little embellishing on the envelopes.  But I'm not very artistic in that way, so it ended up being way too time consuming for me!  But my grand-girls gave me some lessons and along with their help and Pinterest I had fun!
.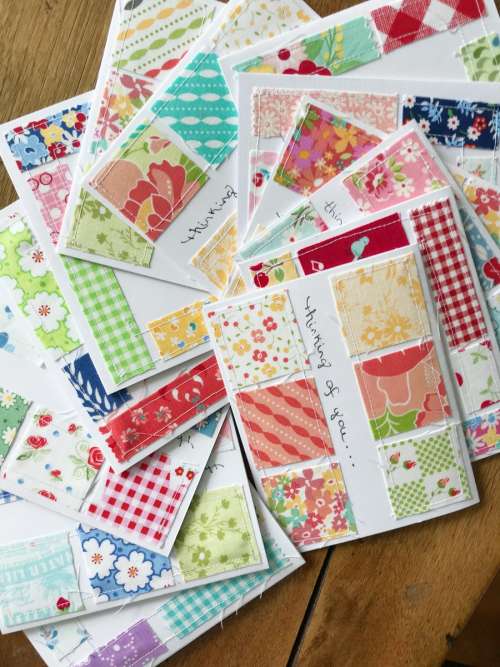 .
So sit down at your sewing machine with your cards and fabric scraps and spend the afternoon sewing up a huge pile of cards to mail!
.
Then, with a cup of coffee and a beautiful day sit outside and write a few sentences of cheer.  I remind myself that if I got one of these cards in the mail, a few sentences would be all that was needed to make me thankful that I was thought of and loved.
.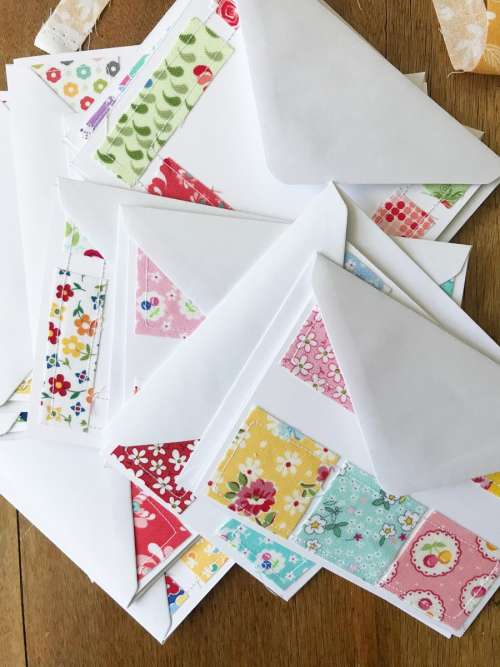 .
And if you know someone that could use some greeting cards of their own… make them a bundle, tie them with a strip of fabric and put them in the mail.  My mother was thrilled when I did this for her.  (I left off the greeting when I mailed them to her so that she could add her own.)
.
I hope you are happy at home and filling your days with things that bring you great cheer.  Let me know how you are doing… I'd love to hear from you!
.
Til our gravel roads cross again… so long.
.
Dori