.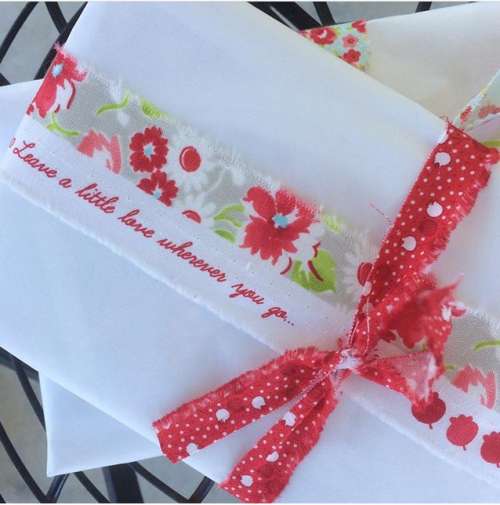 .
My post today is about gifts.  As most of you know that follow my posts here, I try to gift home-made as often as I possibly can.  I really believe in giving from the heart, and for me that usually means making something!  Unfortunately sometimes that also means that I don't gift to as many people as I would like.    However I've also noticed that even the very simplest of home-made gifts are treasured.
.
Today I'm sharing some of the  many things I've made and gifts through the last couple years.  Some of them will have links to tutorials I've written; either here or on my personal blog.  There's still time before the Holiday to make a few things… or just start fresh in January and start making for next year!
.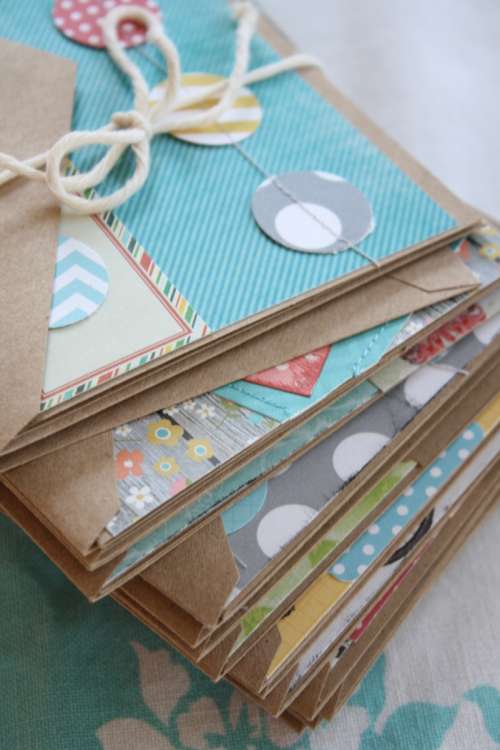 .
I'm going to start with paper crafts.  One of the my all-time favorite gifts is to make a handful of cards, tie them together with twine and give as a stationary set.  Anyone can always use a little stationary set.  You can even attach a beautiful new writing pen to the twine!  Tutorial on my personal blog, click here.
.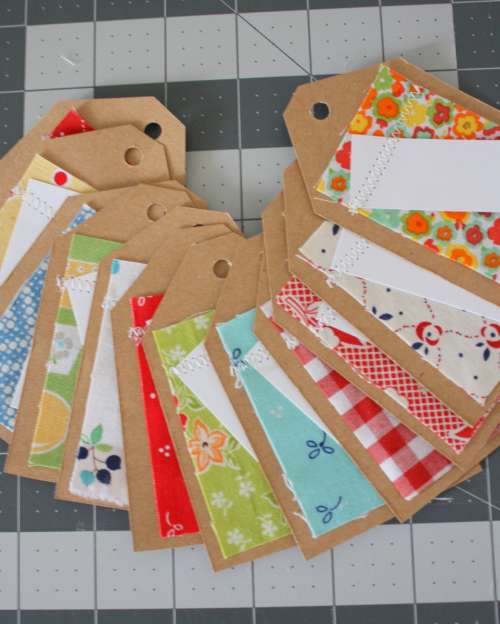 .
Another paper crafting thing I love for the holidays are home-made gift cards.  I don't seem to have a tutorial on them, but all I do is cut brown craft paper to make a tag, layer it with a scrap of fabric and a little piece of white paper for writing on; sew the together with your sewing  machine.  Fast and easy!
.
.
Of course, home-made baked gift items for the holidays are just absolutely the best.  The gift package above is my wonderful, amazing Christmas Almond Bread.  It makes the most delightful gift.  Tutorial and recipe link on my personal blog, click here.
.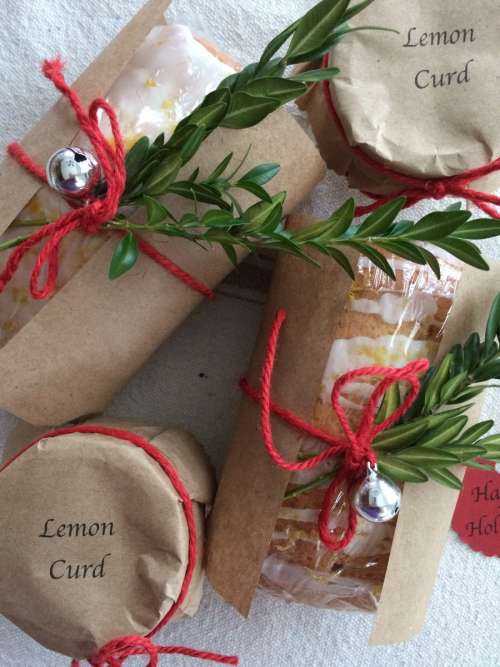 .
The above recipe was such a hit with my neighbors that I'm tempted to make it again this year.  I actually wrote about it here on this blog and you can find the link by clicking here.
.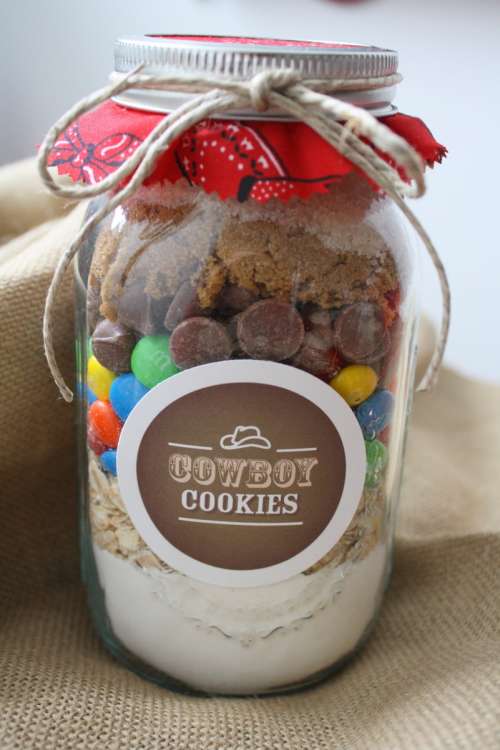 .
The next thing I love using for home-made gifts are Mason jars.  I mean seriously, is there anything sweeter!  I made the above mason jar cowboy cookie mix a few years ago and actually kept a few for myself for a cookie emergency!  These made the best cookies!!!  I did not come up with this idea on my own!  I copied it from  here.
.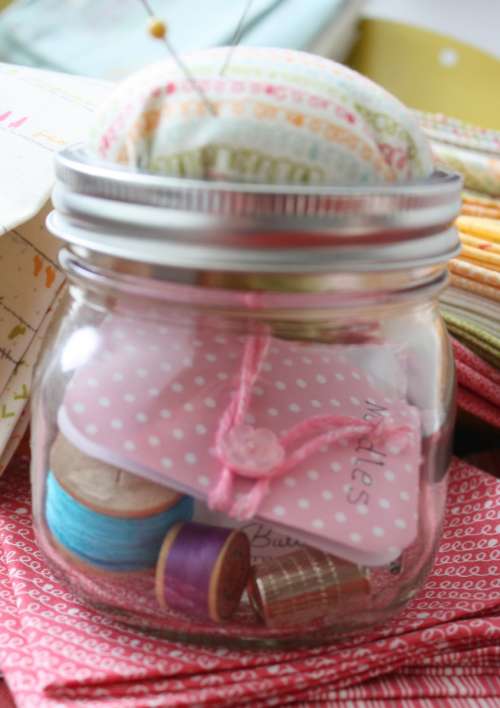 .
Another gift I love giving to my sewing friends is a jar made into a pincushion and filled with little fun sewing accessories.  I made this one, but did not come up with the idea on my own!  If you type "pin cushion jar" in the search in Pinterest, you'll find every idea imaginable!  But it is such a fun and easy gift; and I know from experience that little girls learning to sew LOVE this gift!
.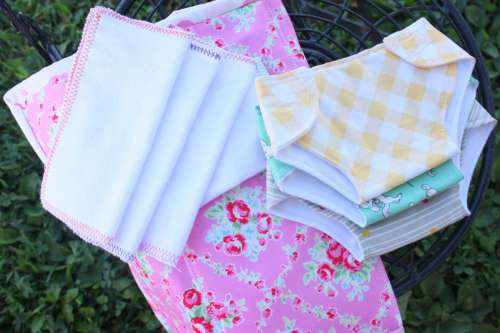 .
And speaking of little girls…  there is nothing better than home sewn items for their baby dolls!  I made the above wash cloths, diapers and changing pad.  You can find the free patterns for these items by clicking here.
.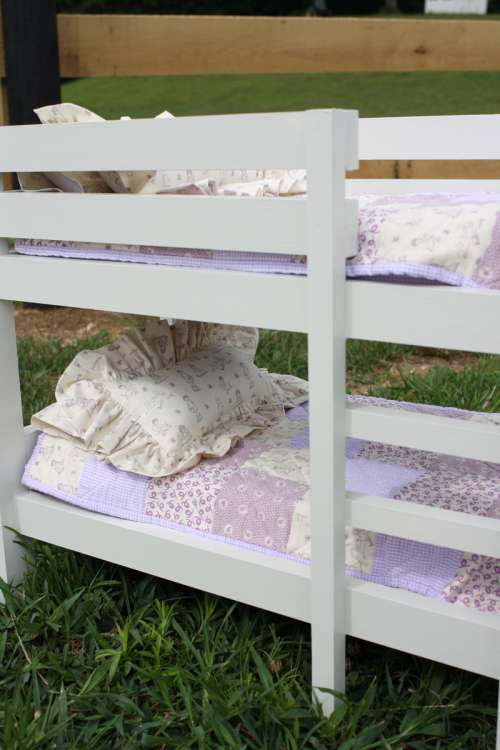 .
If you are handy with some woodworking AND sewing, you can make doll furniture too!  My husband helped me out by making the baby doll bunk beds and I made the doll bedding.  We did not have a pattern for either.  But you can look at the blog post I wrote on my personal blog for some close up pictures on both of the projects by clicking here.
.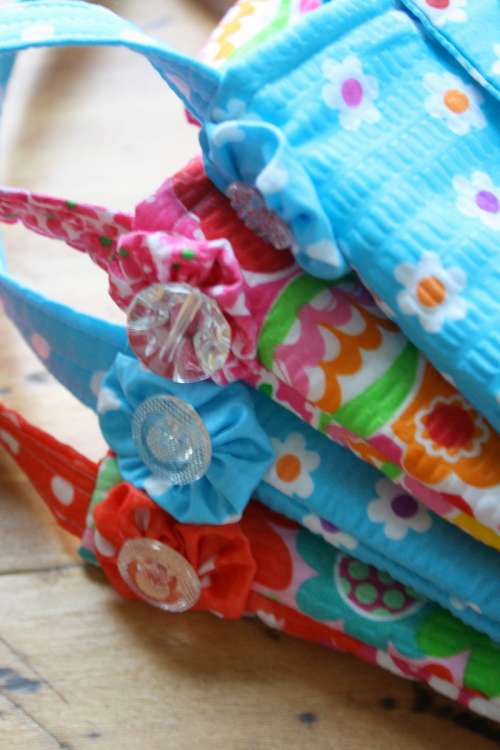 .
One of my very favorite things to sew for a little girl is a purse.  I wrote a little pattern and a tutorial on my personal blog, click here.  This is such a fun project and in my experience has been a hit every time!
.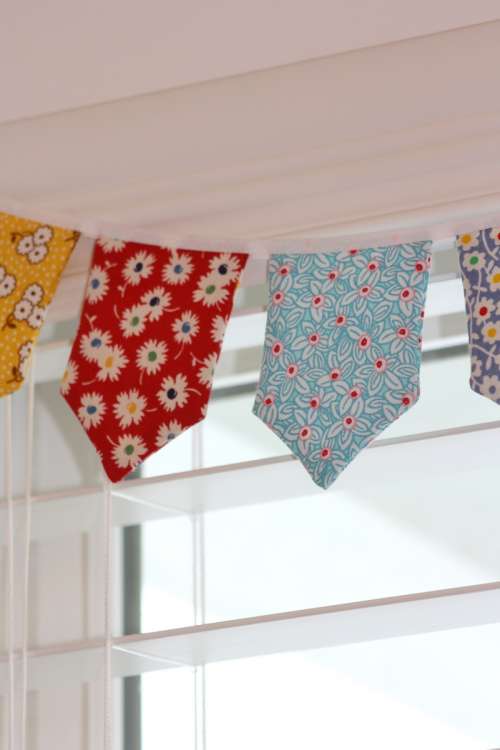 .
Buntings.  Oh, farmgirl friends.  I love buntings.  I have made them so many ways for so many people (and for myself!!).  I think my husband told me once that I needed to stop hanging those silly things in every window!  But really. They are so much fun.  I do have a tutorial on my blog of the bunting above.  It's easy, uses scraps and is oh so happy to hang!  Click here.  (The tutorial is at the bottom of the post, you'll have to scroll way down to see it!)
.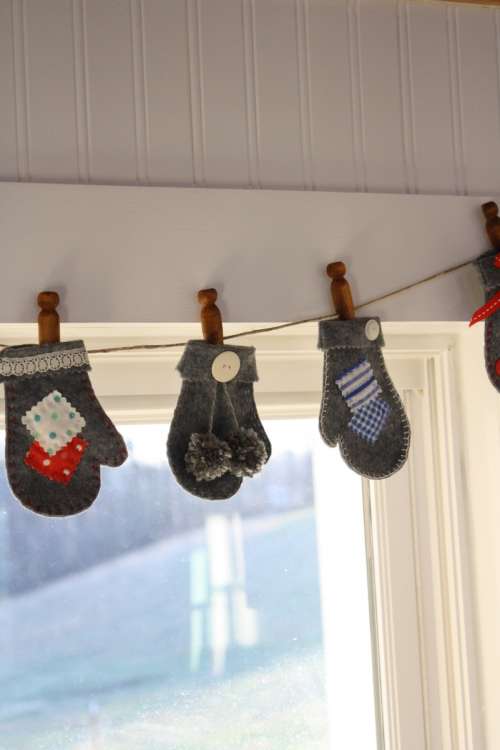 .
My daughter and I and her little girls made the above mitten bunting and we had such a fun time!  You can get as creative as you want, or as simple.  It is darling now matter what.  Here is a link to the idea that we copied.  There is a little mitten pattern and some ideas.
.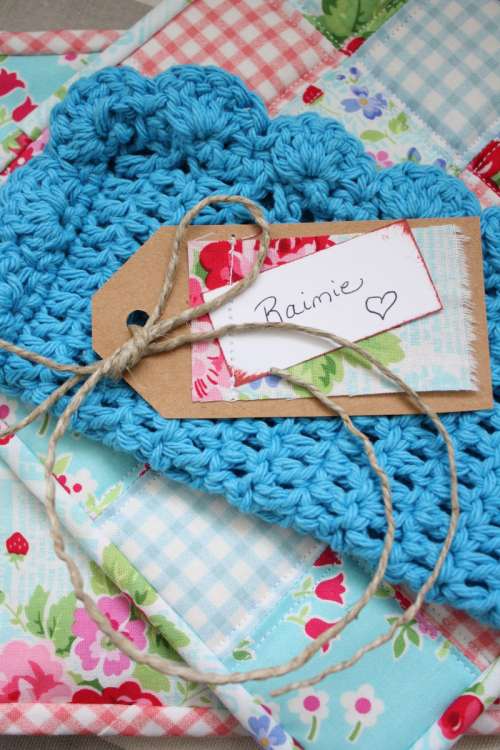 .
Now we'll move on to some of sewn items that are my go-to items for gifts.  I do try to think outside the box; but I always, always come back to potholders!  I can sew them so fast now that it's almost crazy!  To make them yourself, click here for a tutorial on my personal blog.  (Paired with my embroidered dish cloths and home made tags, they make an awesome gift! You don't even have to use wrapping paper if you don't want to!)
.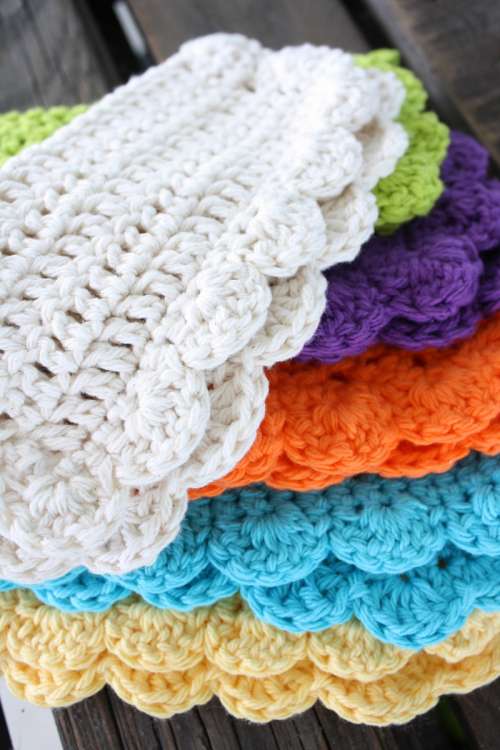 .
And now for the embroidered dish cloths.  I wrote all about them here a few years ago and I know many of you have used my pattern.  But you can click here for that blog post and my pattern!  I try to keep a little "kit" in my car and every time we are on the road, I will crochet a dishcloth or two and tuck them away for a quick gift!
.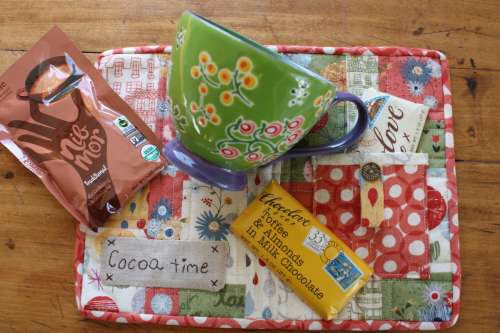 .
Mug rugs!  Have you ever made a mug rug?  If you haven't, then it is time!  You can make them as simple as you want, or as carried away!  I got a little carried away on the above mug rug and added a few candy bars, cocoa packages and a beautiful mug.  This was such a fun gift.  I do not have a pattern or a tutorial for this but if you search "mug rug" on Pinterest, you will find so many ideas!
.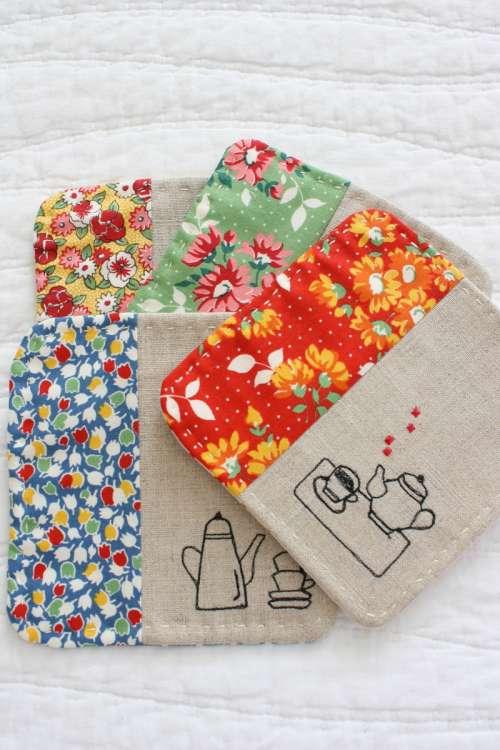 .
Along the line with mug rugs are coasters.  The above ones that I made were from a pattern in the book Sewing Illustrated, and were such fun.  Coasters of any sort of so quick to make and so rewarding.  These can be stacked together, tied with twine and a home made gift tag!
.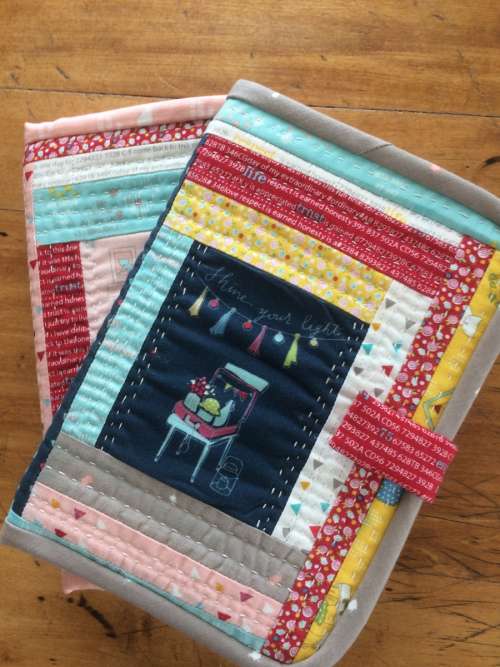 .
This is the one of the gifts I gave this holiday season to two young teenage girls that were in Quilting class this summer.  I love this fabric and thought they would make the cutest covers for a 2018 day planner.  They came out darling.  I used the tutorial (click here) as a jumping off point and then changed it up a bit.
.
.
And one last thing to share is made by my grand-daughter.  When she was wanting to give gifts to some of the teachers in their home-school co-op classes she immediately knew that she wanted to gift home-made.  I was so proud of her.  So I took the opportunity to teach her how to sew a simple zipper project and she made these five little zipper pouches, all by herself!  Even if you have never sewn a zipper project before you can do it!  Click here for the tutorial that I taught her from!
.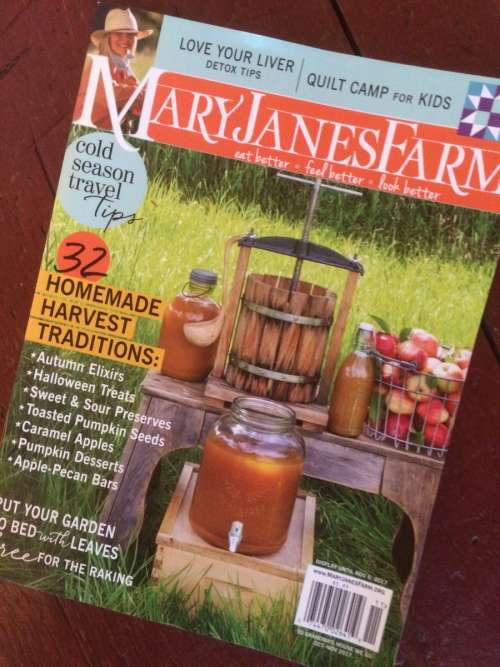 .
And if you don't have time to make something hand-made I have found the next best gift to give is a magazine subscription!  Especially one from MaryJanesFarm!  Click here to order one or two!
.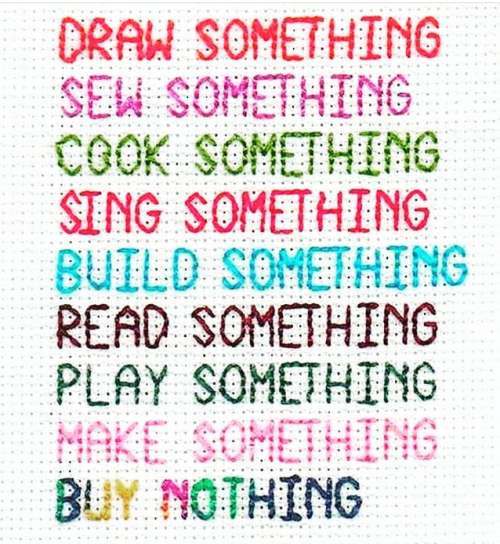 ..
I saw this darling picture on Instagram the other day and thought I would share it here.  This is my resolution for 2018!  Care to join me?
..
Happy Holidays to all my Farmgirl friends!  I hope you have the very best holidays.
.
Until our gravel roads cross again… so long.
.
Dori