.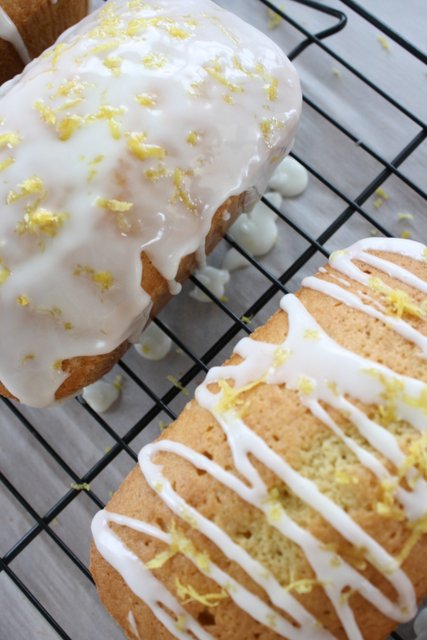 .
I have a strong feeling during this time of year that I don't want to purchase gifts just for the sake of having something to give.  I feel that everything I give absolutely must come from the heart.  And for that to happen it usually either comes out of my sewing room or my kitchen!
.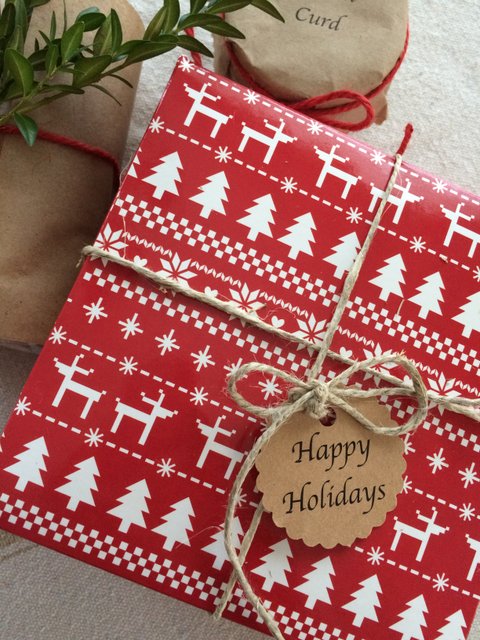 .
So today I'd like to share with you a home-made gift that is fun to make, fun to package, and very rewarding to give.
.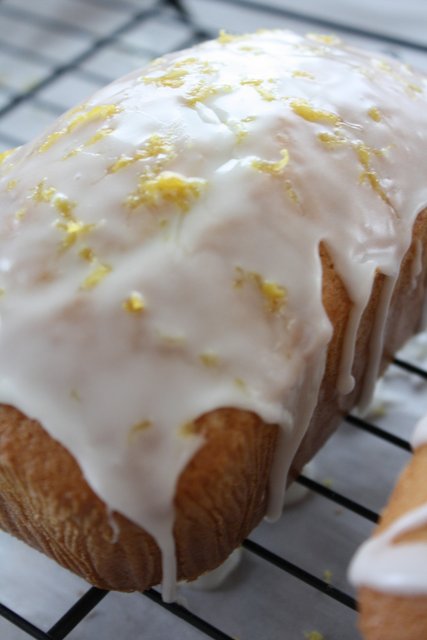 .
My favorite Lemon Pound Cake. Sigh.  Can there be anything yummier than lemon anything?
(Printable recipe is at the bottom of this post.)
.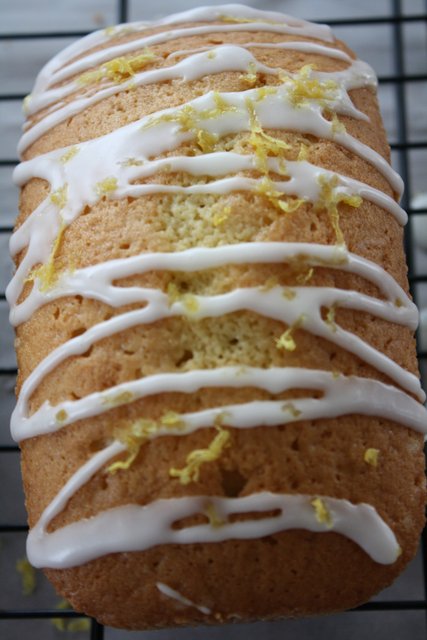 .
This is one of my favorites gifts to give.  I bake mini-loaves, let them cool and then frost them with a simple powdered sugar frosting…
.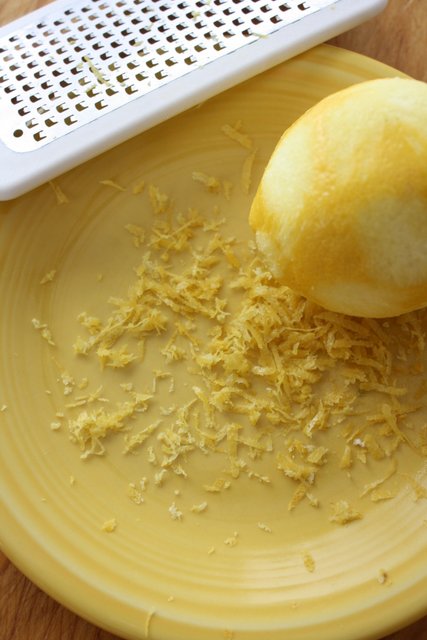 .
…and sprinkle with fresh lemon zest on top!
.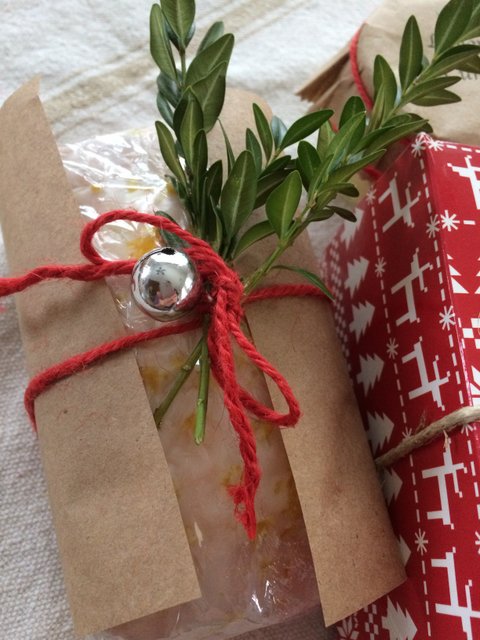 .
Let the frosting set about 30 minutes and then carefully wrap your loaves in saran wrap.  I then use brown kraft paper and partially wrap the loaf, tying it with twine and some simple little decorations.  Fresh sprigs of anything look pretty attached to the twine too!
.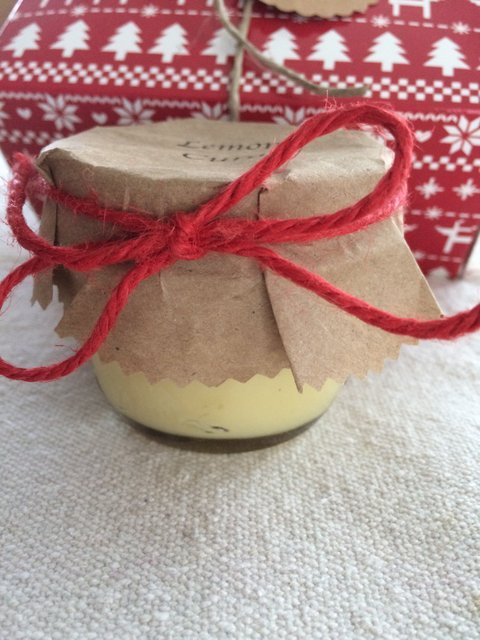 .
And what would Lemon Pound Cake be without fresh Lemon Curd to dip it in?  I make the curd up ahead of time, pour it into tiny little jars and refrigerate it until it is set.  Then make a label of some kind and gift it along with the pound cake.
.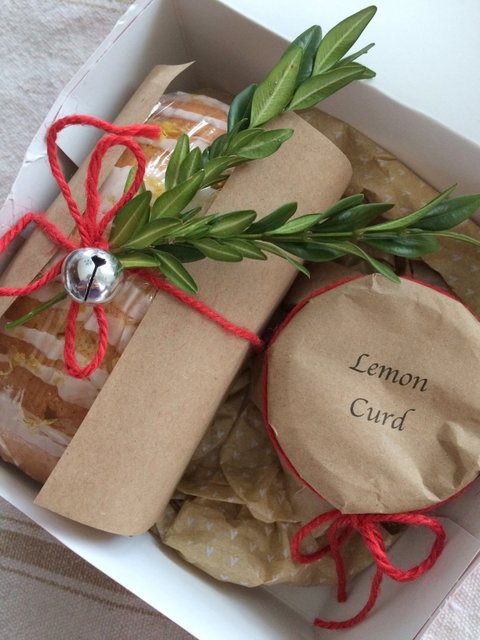 .
The best gift ever!
.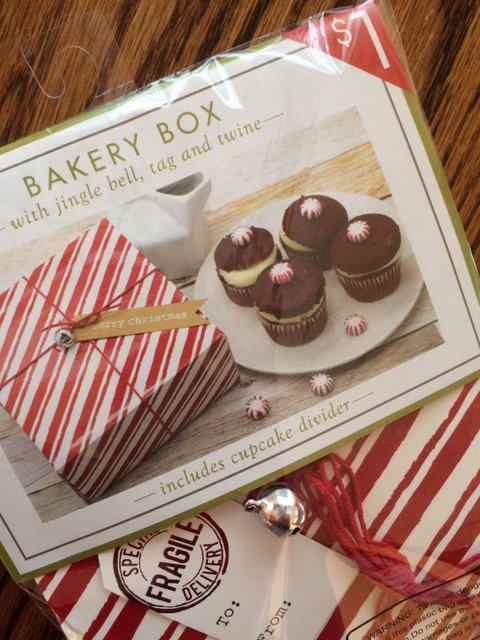 .
There are so many little gift boxes for purchase this time of the year, but this was the best deal that I saw.  I found these little box kits in the dollar section at Target.  The gift box is the perfect size for a mini loaf and tiny jar of curd.  It also comes with twine, a little bell and a label.  For one dollar!!!
.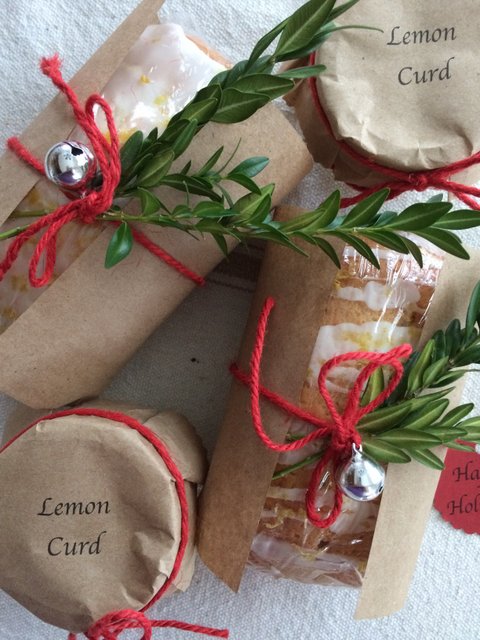 .
This was such a rewarding gift to make and give.  I always feel like home-made anything is worth it!
.
As this year draws to a close I feel the need to thank each and every one of you for the gift of your friendship.  It probably doesn't seem like much to you to read our little blog posts and comment; but I feel like I can speak from the heart of all five of us Farmgirl Bloggers… we truly value our readers.  So thank you.
.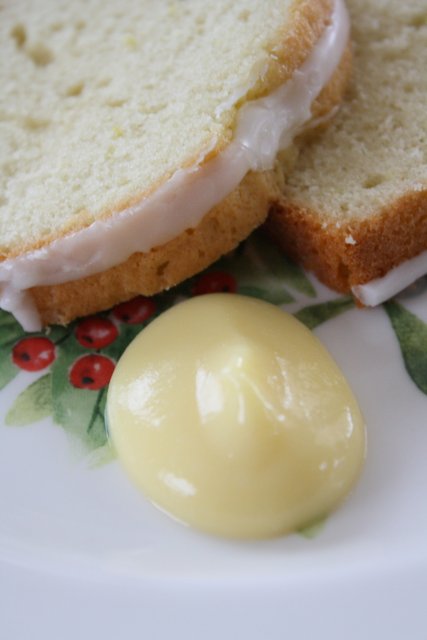 .
What I would like more than anything is to have you over for a piece of Lemon Pound Cake with Curd on the side!  We could sit and have a deep visit about all things Farmgirl!
.
Happy Holidays my friend.  Until our gravel roads cross again… so long.
.
Dori
.
P.S.  Printable recipes below!
.
Lemon Pound Cake
Servings: 2 large loaves or 6 small loaves
Difficulty: easy
Ingredients
1 cup (2 sticks) unsalted butter, softened, plus more for pan
3 cups all-purpose flour (spooned and leveled), plus more for pan
3/4 cup low-fat buttermilk
Zest of 2 lemons, finely grated
1/3 cup fresh lemon juice (about 2 lemons)
1 1/2 teaspoons salt
1/2 teaspoon baking powder
1/2 teaspoon baking soda
2 cups sugar
5 large eggs
Directions
1. Preheat oven to 350 degrees, with rack in lowest position. Butter and flour two 4 1/2-by-8-inch (6-cup) loaf pans.
2. In a small bowl (or liquid measuring cup), combine buttermilk with lemon zest and juice. In a medium bowl, whisk together flour, salt, baking powder, and baking soda.
3. With an electric mixer, cream butter and sugar until light and fluffy. Add eggs, one at a time, beating well after each addition.
4. With mixer on low, add flour mixture in three parts alternately with the buttermilk mixture in two, beginning and ending with flour; beat just until smooth (do not overmix).
5. Divide batter evenly between pans; smooth tops. Bake until a toothpick inserted in centers comes out clean, 50 to 60 minutes (tent with foil if browning too quickly). Cool 15 minutes in pan. Turn out cakes onto a rack; cool completely before glazing.
6. Set rack with cakes over a baking sheet lined with waxed paper. Drizzle powdered sugar frosting over cakes, letting it run down the sides; let dry, about 30 minutes.

Lemon Curd
Servings: 6 tiny jars full
Difficulty: easy
Ingredients
8 Egg Yolks
1 cup Plus 1 Tablespoon Sugar
1/2 cup fresh squeezed Lemon juice
2 Lemons, zested
12 Tablespoons Butter, cut into pieces
Directions
1. Place the egg yolks into the top of a double boiler or a heat-proof bowl. Beat vigorously for a minute. Add sugar and beat for another minute. Add lemon juice and zest and give it another good stir.
2. Place bowl over a pot of simmering water (make sure the bowl isn't touching the water). Cook, stirring, until the mixture thickens. This can take anywhere from 10 to 20 minutes.
3. Stir in the butter a piece at a time, whisking until each piece is nearly completely melted before adding another one.
4. Strain mixture through a fine-mesh sieve into a storage container. Cool for a bit. Cover and refrigerate for at least 2 hours before serving. Will keep for about 5–7 days in the refrigerator.

..