.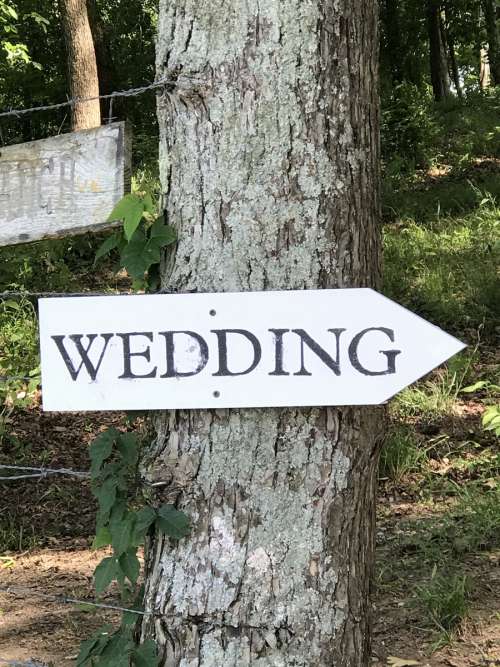 Hello friends!
I think I mentioned last month that our son was getting married on our hilltop in May.  And it was absolutely spectacular! It was a very small intimate wedding with only 18 of us and it was so incredibly special.
Today's blog post is simply pictures with a few descriptions!  I hope it makes you feel like you were here!  We are still waiting on the professional photographer to get the final wedding pictures to us, so you will be getting another post on the wedding in a couple months!
.
Rehearsal Dinner and Evening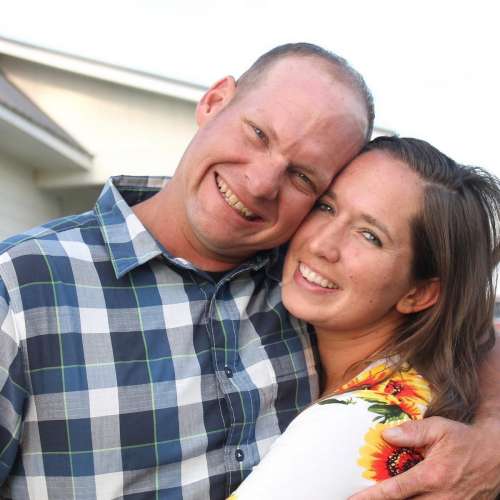 .
Logan and Kayla
.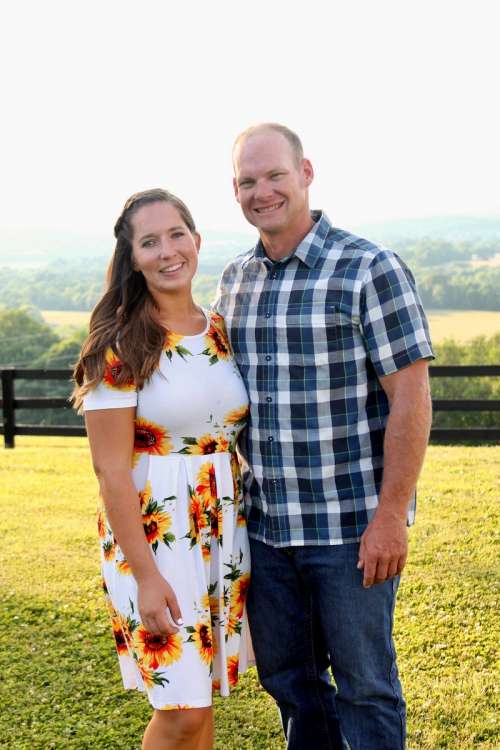 .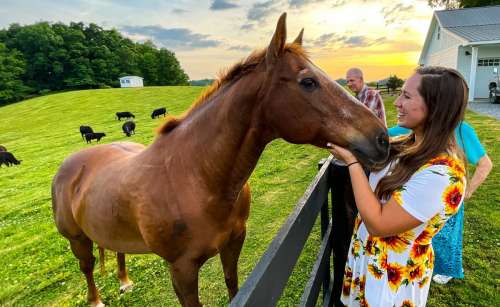 .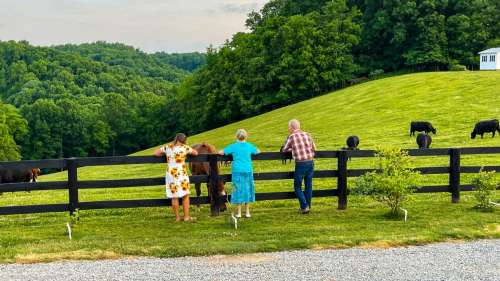 .
Farm animals enjoying the Rehearsal too!
.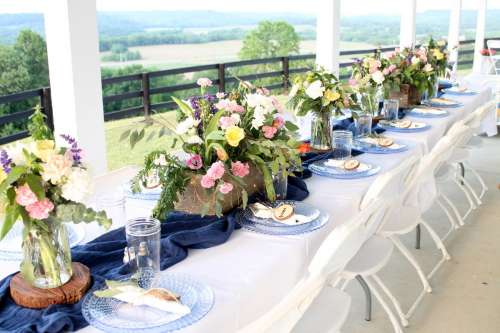 .
I was super happy with how the tables came out.  This, and the food, was my part of the Rehearsal!
.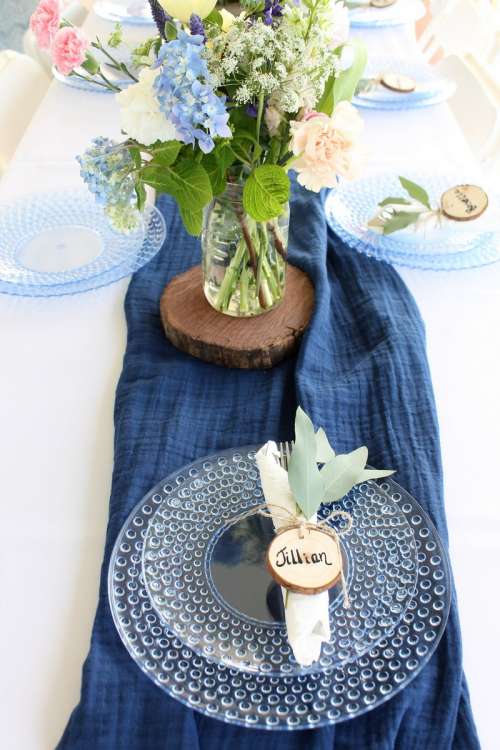 .
.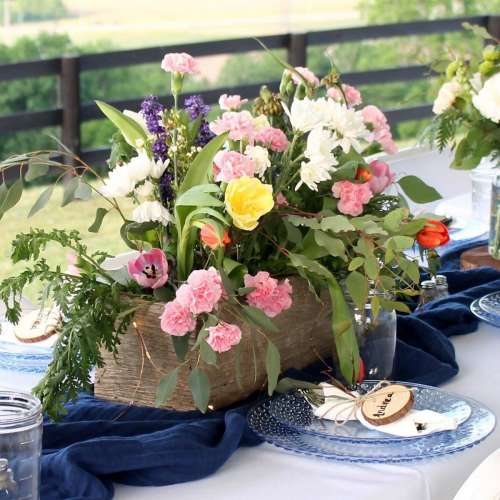 .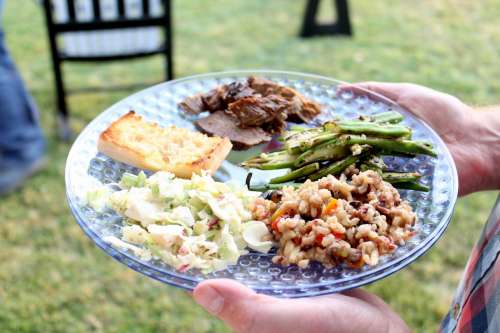 .
I smoked brisket (from our beef), cole slaw, grilled okra, wild rice pilaf and bread!  I made three different pies for desert and somehow we don't have a picture of that!
.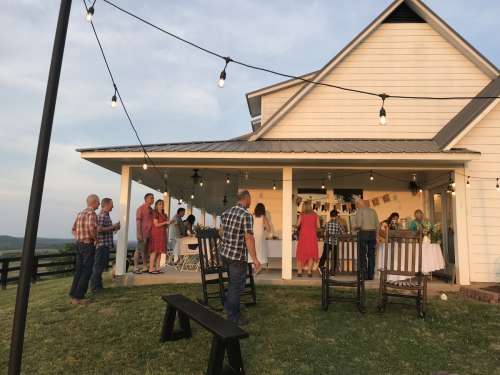 .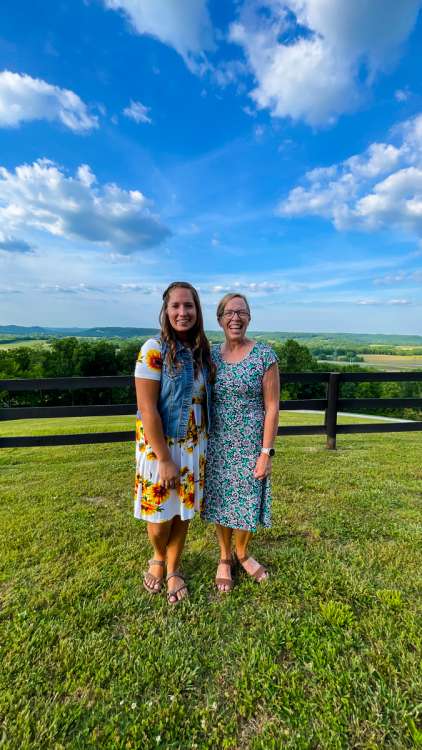 .
Kayla and I
.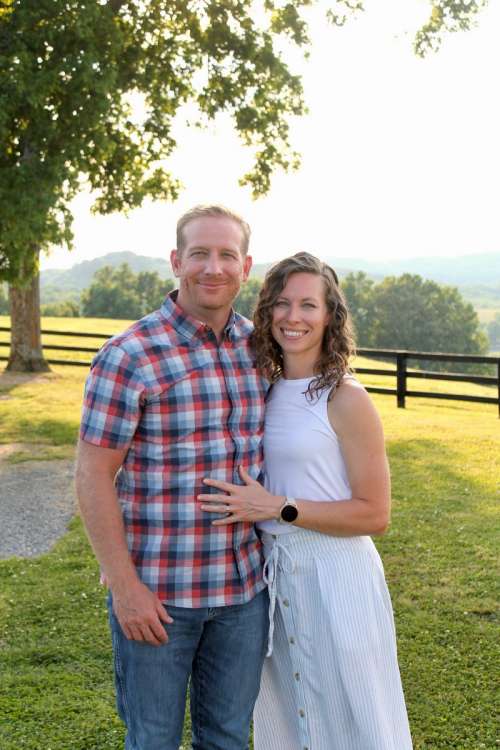 .
My daughter, Andrea and her husband Justus.
.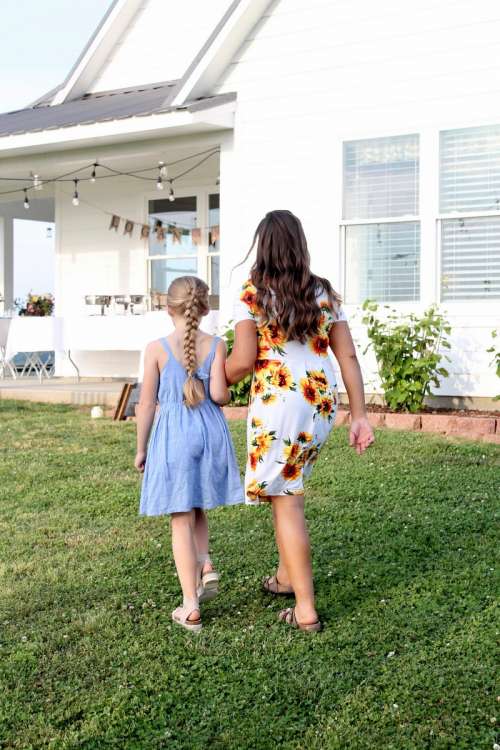 .
Nothing quite as exciting as a new Auntie!
.
Wedding and Reception
.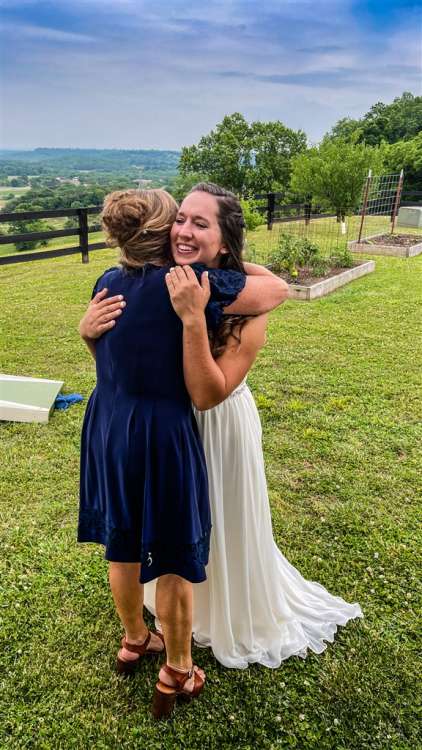 .
My sweet daughter in law, Kayla!
.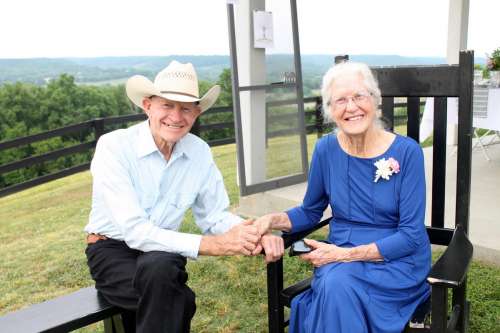 .
I love this picture of my precious parents waiting for the wedding to begin!
.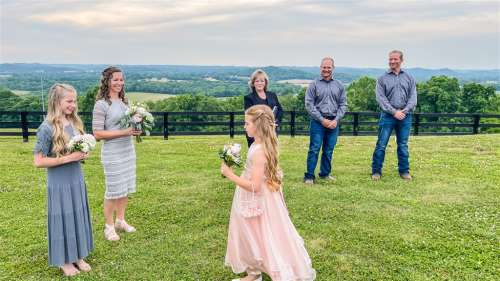 .
My two grand-girls were in the wedding of course!
.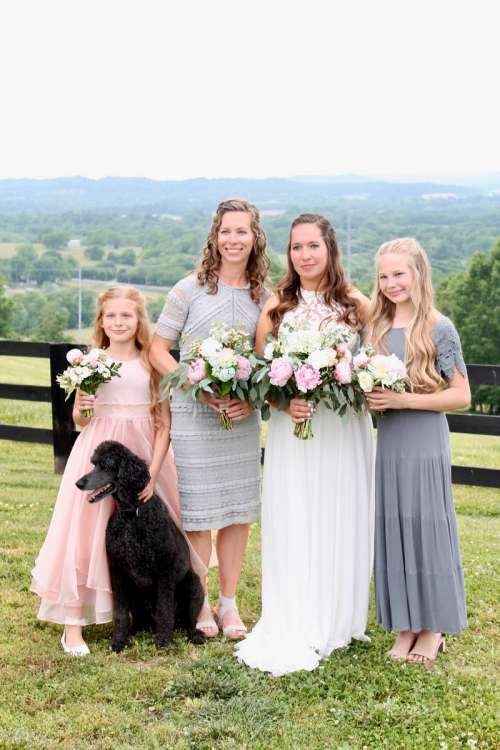 .
My beautiful girls!
.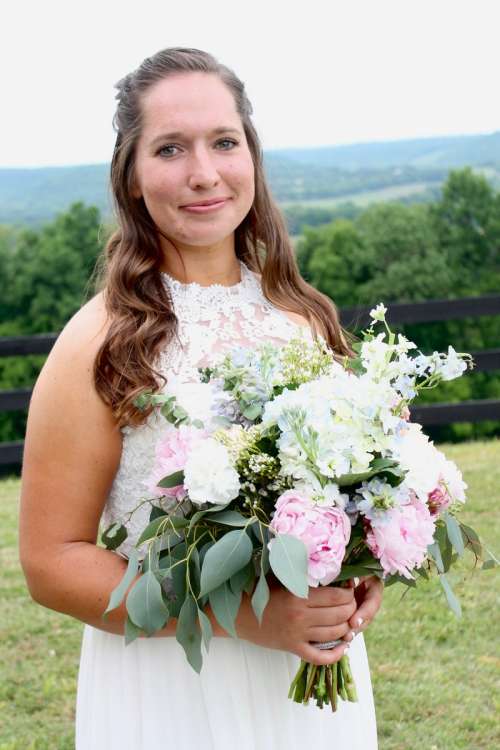 .
My daughter did all of the flowers for the wedding and Kayla's bridal bouquet was especially beautiful I thought.
.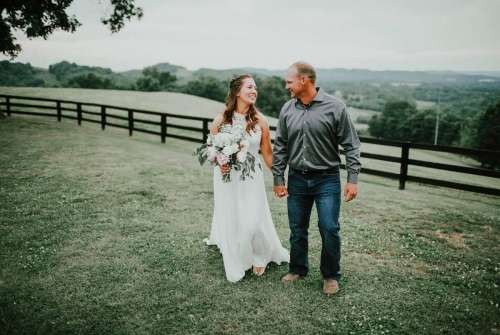 .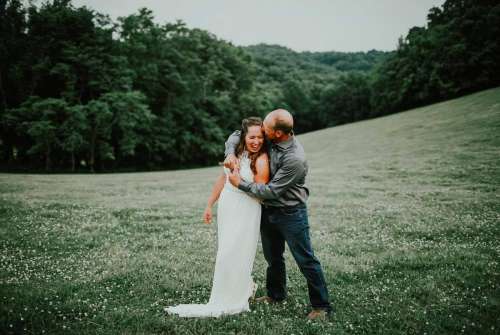 .
I love the white clover blooming in the pasture!
.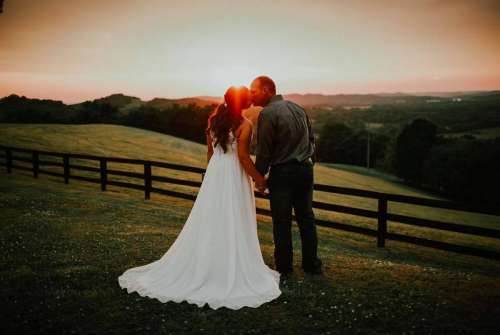 .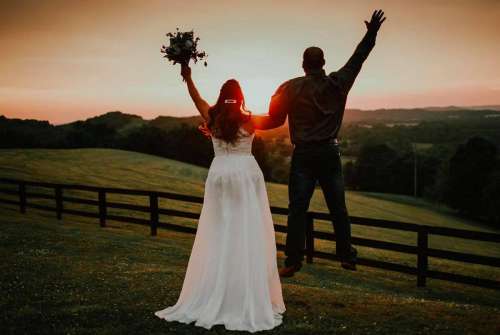 .
There could not possibly have been a more beautiful sunset.  It was just unbelievable.
..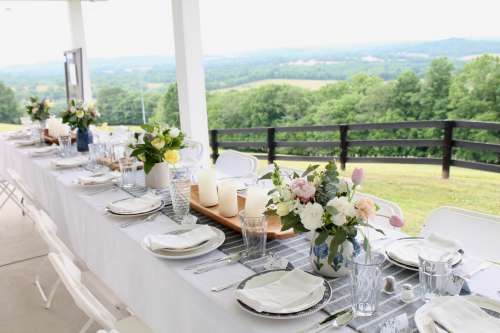 .
The Reception tables were just gorgeous.  This happens to be the only picture I have… can't wait for the photographers pictures!
.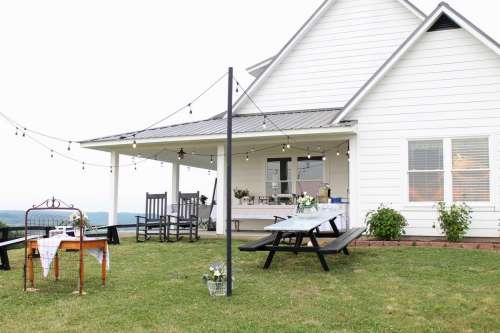 .
The side yard; ready for dancing!
.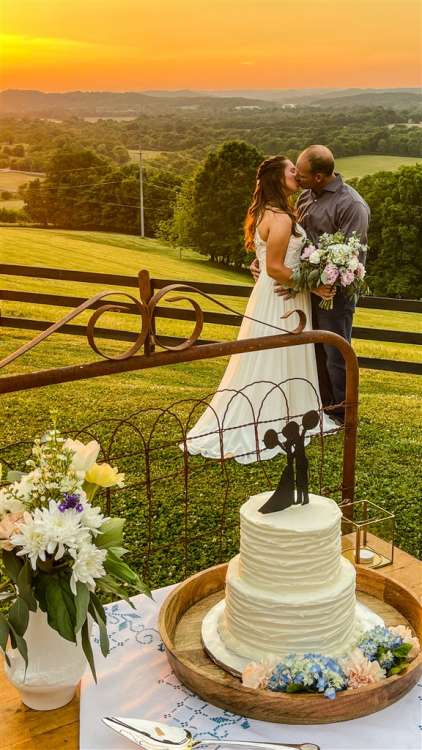 .
That sunset again!
.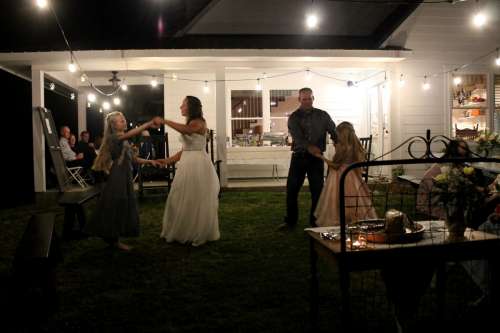 .
Logan and Kayla dancing with their nieces!  So sweet!
.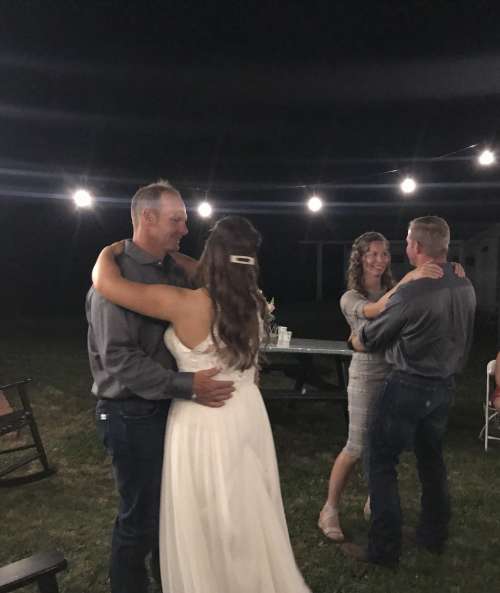 .
I love this picture of our daughter with her husband and now our son with his wife!
.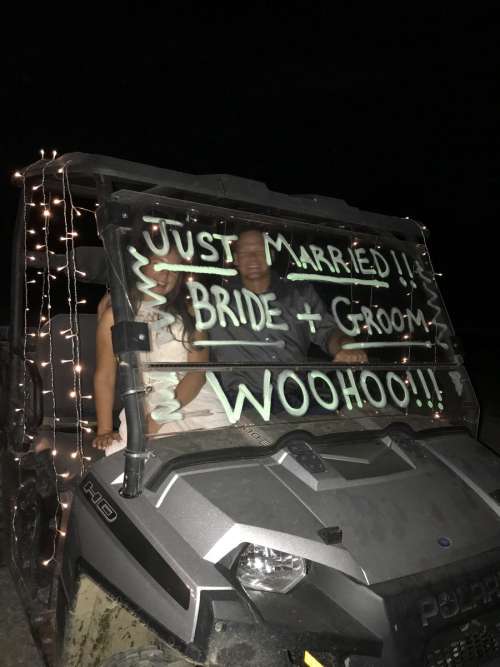 .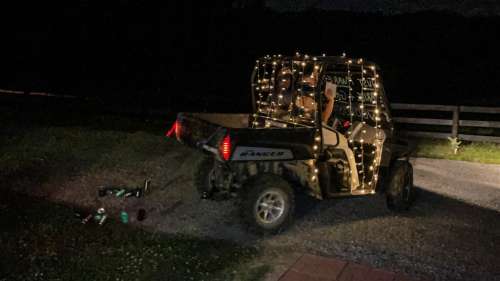 .
And off they go (only to turn around at the bottom of the hill and come back!)  Cutest get-away car ever!
.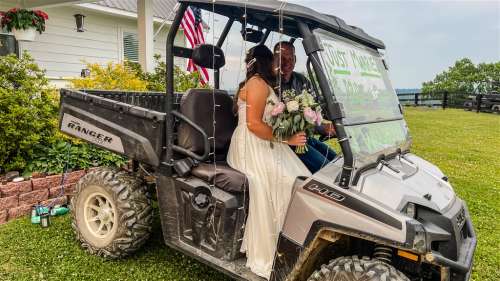 .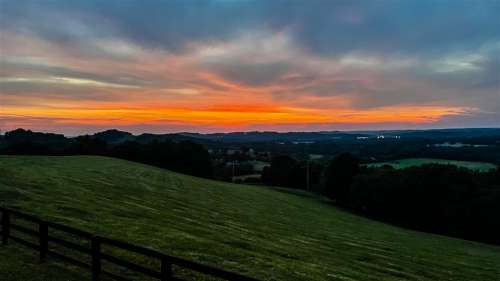 To be continued….  smile! 
.
Until our gravel roads cross again… so long.
Dori