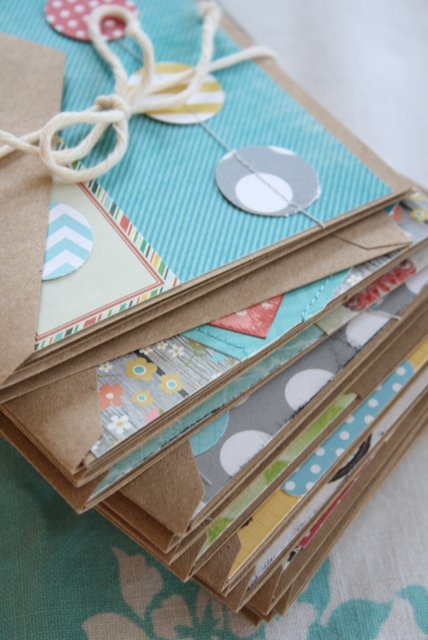 .
There are a few things that I really, really love to do.
.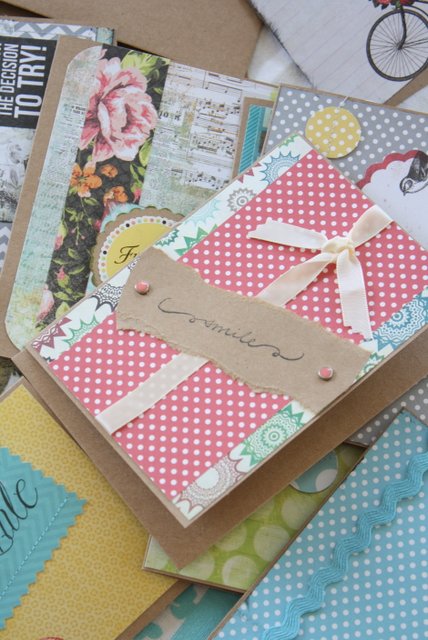 .
One of those things is making and sending home-made cards.  I think there is something so special in the whole process… getting my supplies out, taking the time to make the cards, writing a special note, addressing the envelope and dropping it in the mail box!
.
.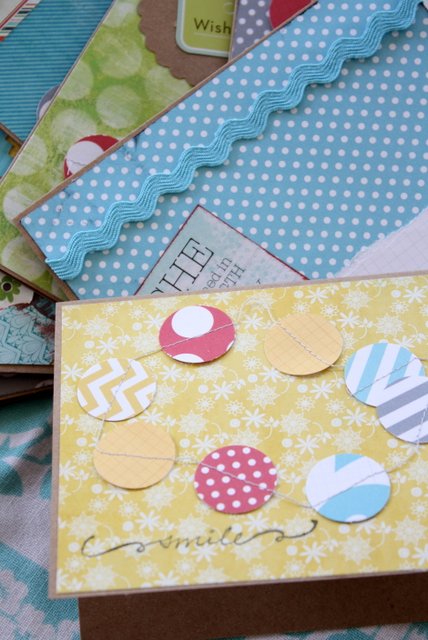 .
The last couple years I've hosted a Card Making Party at my house.  I have to say that it is just about the funnest day of the year for me!  I thought you Farmgirl friends would probably love to hear how it goes!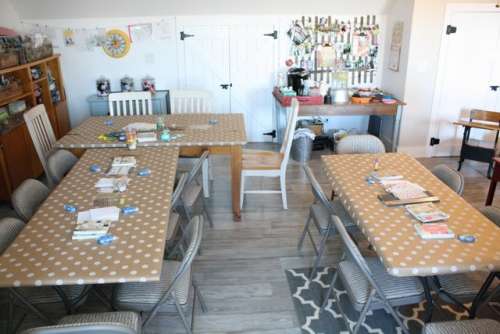 .
Setting it all up is probably almost as much fun as the actual event!  I use my amazing sewing/craft room for the party and I rearrange some of the furniture to make room for the long folding tables and chairs.   This year there were 16 of us and that was just about full capacity!
.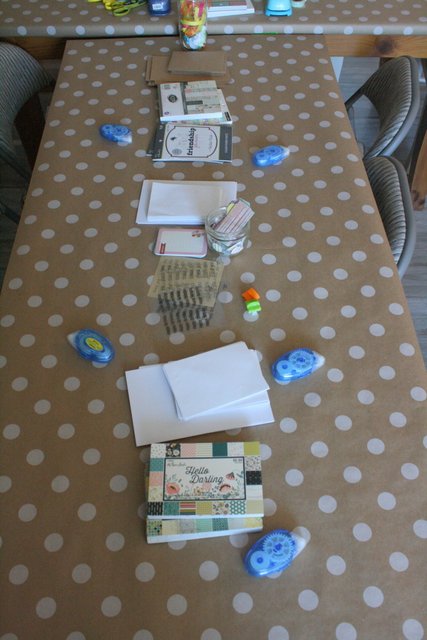 .
I cover the tables with paper partly to protect the surface from tape and glue… but also to make a more uniform look.  Because I'm a little weird that way!  Then I spread out the supplies in the middle of each table.  (More on the supplies in a minute.)
.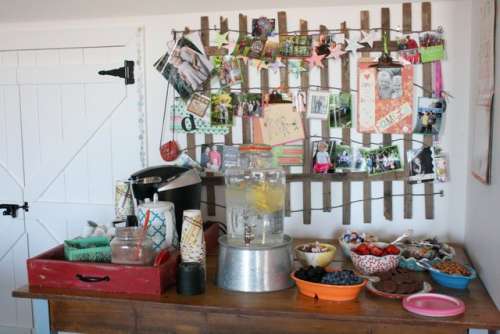 .
And of course a party must have a snack and drink table right?  I have a wonderful old farm table that serves as my desk in my sewing/craft room, so I cleared off my computer, printer and my office supplies and turned the table into a snack bar.  It works perfectly.
.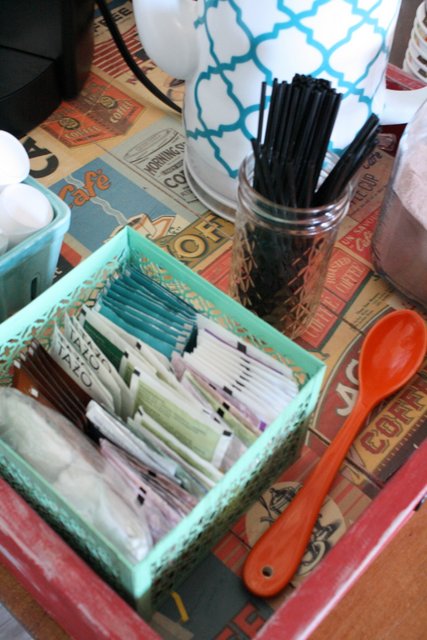 .
Tea, coffee, hot chocolate and ice water for drinks….
.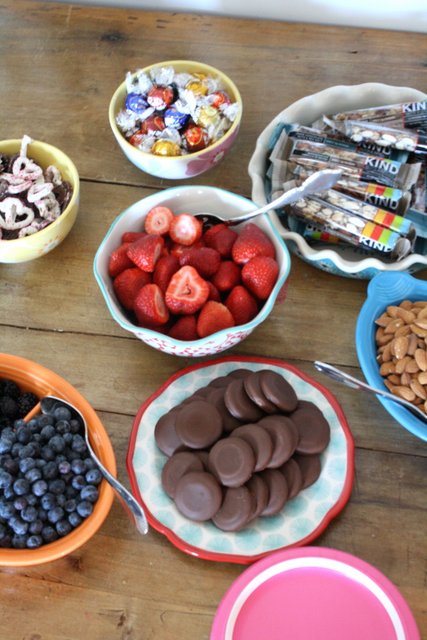 .
…and all kinds of chocolates, granola bars, fruit, nuts and Girl Scout cookies of course!  The perfect snack bar!
.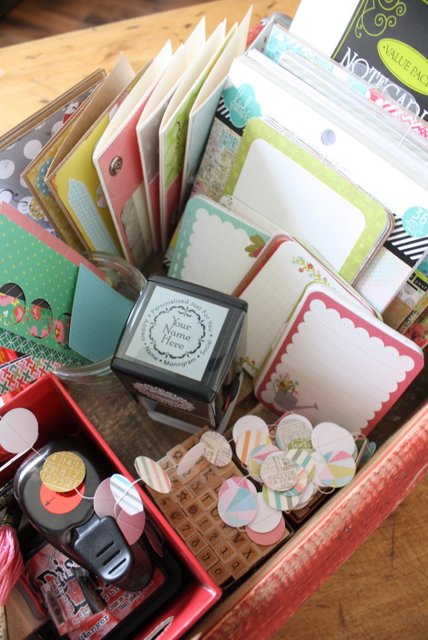 .
As for the supplies that I like to always keep on hand (and purchase extra for the party), I get them all at Hobby Lobby on their 50% off week.
.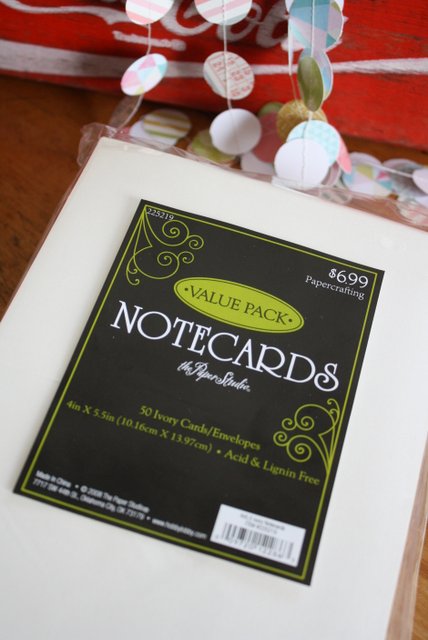 .
Start with blank notecards.  The Value Pack at Hobby Lobby is a great deal.  50 cards and envelopes for about $3.50 (half price).  They come in white, cream and craft paper.
.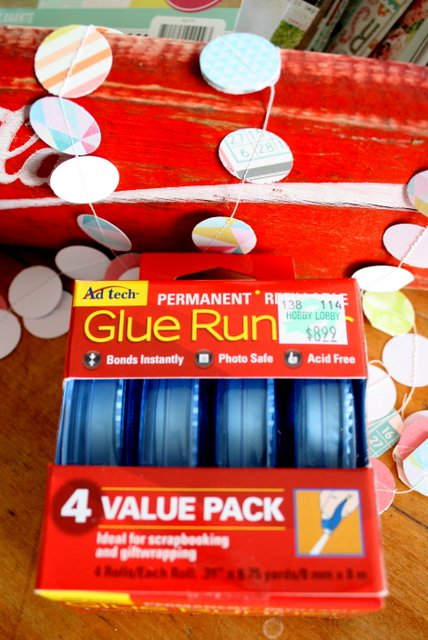 .
You can use roll on glue, but I love the glue runners.  They go a long ways.
.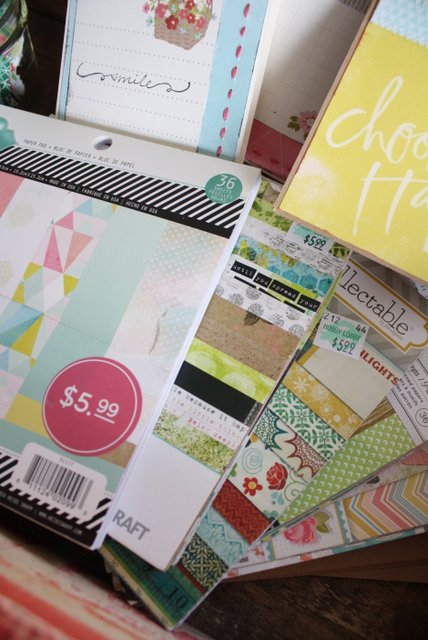 .
I've found the best decorative paper to use are these great paper packs.  A lot of bang for your buck at the half price.  Most of them have at least 30 pages in them, some a lot more.
.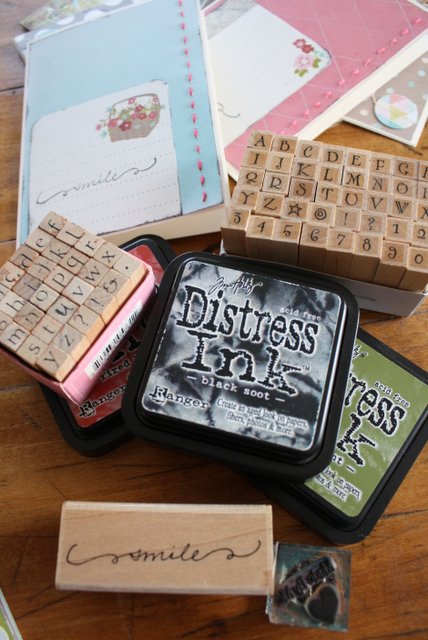 .
Stamps and ink are a great addition, but not necessary.
.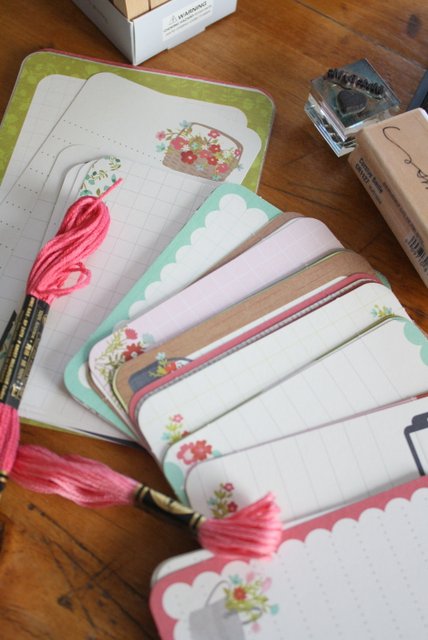 .
The supplies themselves make me happy!  Much less the finished cards!
.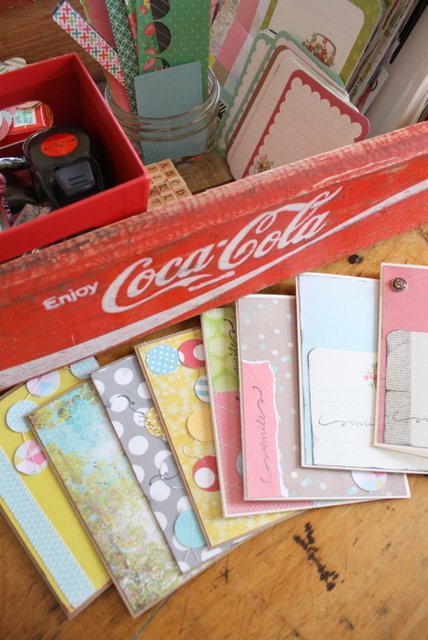 .
I actually store my cards and supplies in a wooden Coco-Cola crate as it can easily be moved from my cupboard to my table when I'm in the mood for making cards.
.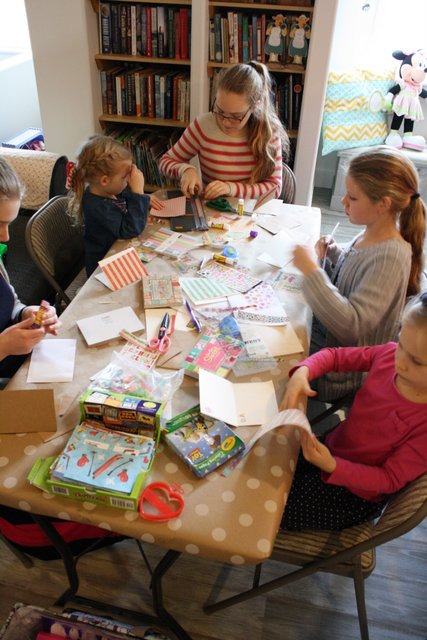 ..
And then?  Just get crazy, make a mess and let your creative juices flow.  The above picture was from the party day.  I don't limit my card party to adults and this year we had these five darling girls join us!  I've found that children are so creative because they have nothing holding them back, and it is a great example to us adults that worry about perfection!  Even Rosetta, my little 4 year old grand-daughter (upper left, above) made cards.  (Plus, I think in this world of everything done electronically it is really important to teach our young ones to make and send cards.)
..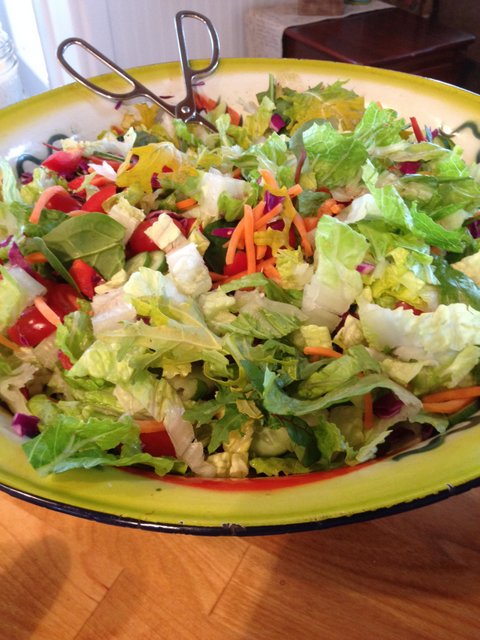 .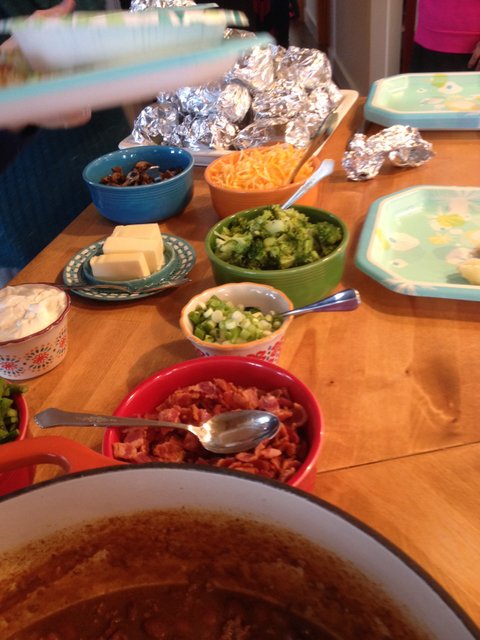 .
This was an all-day party that included lunch.  To make it so that I was able to do the majority of the food prep ahead of time, I fixed a large pot of chile, a salad, and baked potatoes with all the fixings.  I was able to quickly put lunch on, buffet style, and it was absolutely perfect.   (And the terrible pictures above were quickly snapped from my cell phone… with the last minute lunch rush, I sadly forgot to take pictures.)
.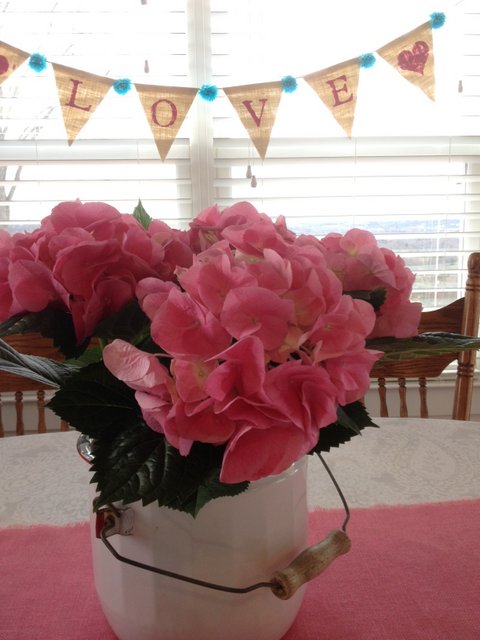 .
It was a perfect party… the weather was dreary outside, but inside it was festive, lively, loud, and positively the best day ever.  I can't wait until next year!
.
And the giveaway?  A pack of home-made cards of course!  Let me know in the comments below if you still make and send the old-fashioned hand written cards!  A winner will be announced on my next post here on March 10th. 
.
Until our gravel roads cross again… so long.
.
Dori