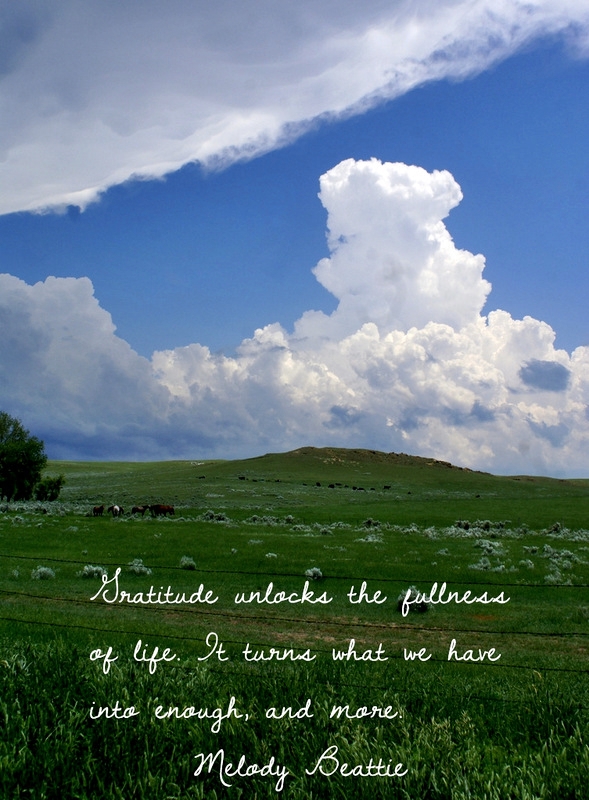 You know the sensation when you're enjoying a fabulous meal with family or friends: Fullness, but, the food is sooo good, as is the company. So, you just keep pecking away at the remainder of goodies on your plate until you're blissfully miserable or nearly so. Life can be that full. Wouldn't you agree?

Today's post is going to be mostly a whirlwind photo tour. There is so much going on this time of year. We waited all winter for this time of year to finally arrive: the season FULLNESS. So much to do, so much fullness.
Where to begin? Well, my garden has been at the top of my to-do list. "Hose slave" I am. It is coming along wonderfully and we've received upwards of 5″ of rain this month!! Haying is going to be my next job due to the blessing of so much rain at just the right intervals. Branding season is about over. My farmgirl pals and I can now plan a GLAMPING trip — we're looking at mid-July for our 1st 2013 glampy safari. Ok, sooo, how'z about getting the photo tour going, shall we?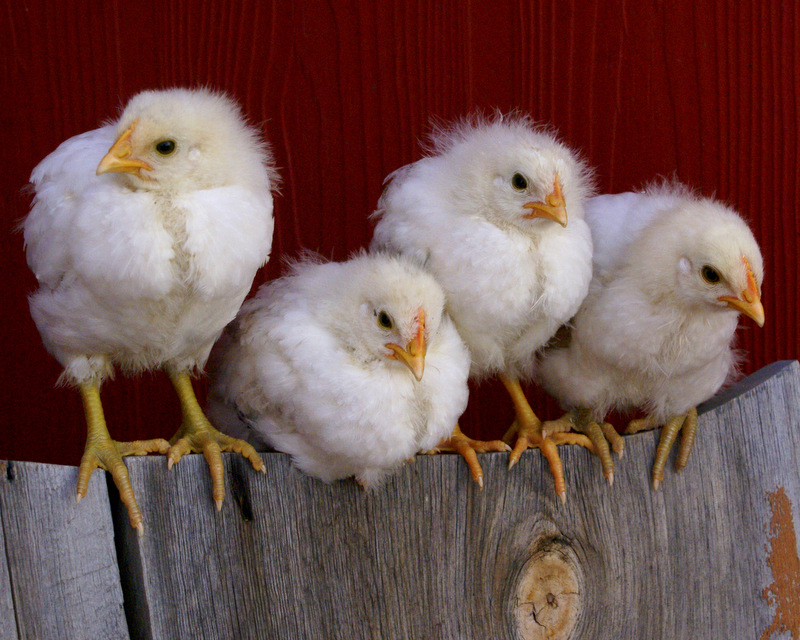 My little Delaware pullets are growing quickly. They aren't big enough to hold their own with my mature hens yet, so they spend their days in and around the garden yard. There's plenty of shelter, they're safe there and they can't do any harm in the garden area at this age. At night they follow me to the porch to be gathered up and put in their baby box for the night (in the porch).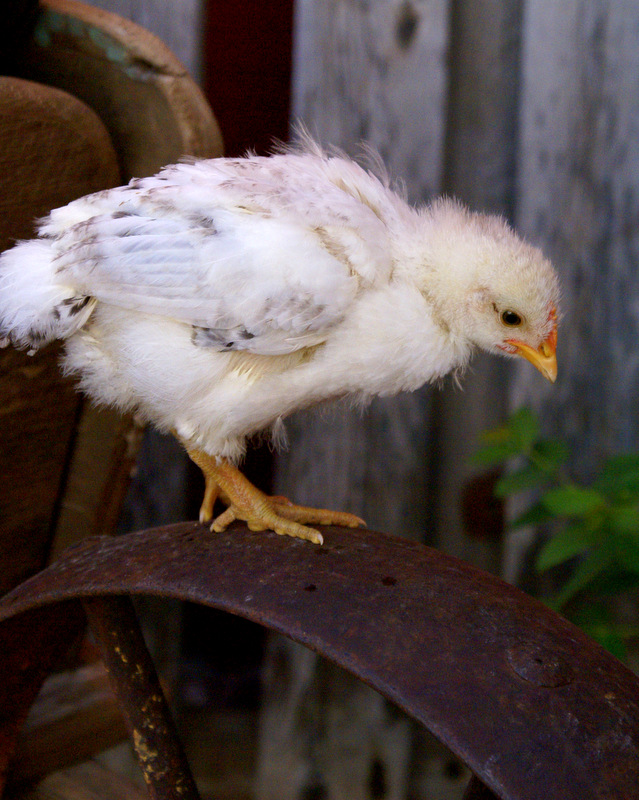 On a related thread, I rediscovered an antique print that I'd stashed away and forgotten about. It features two things near and dear to this farmgirl's heart: baby chicks and a Rat Terrier – the classic farmstead dog of early America. The print found a permanent home in my "porch parlor".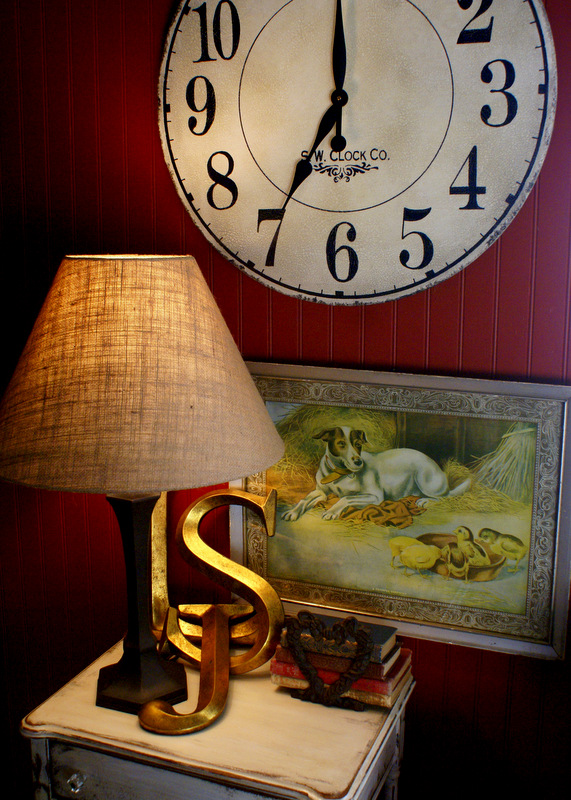 Speaking of Rat Terriers, my little "Dotty" is getting old (13) and I have to be her 'seeing eye person' these days. She isn't blind, but cataracts don't let her see well or very far. But, she still enjoys our walks in the pasture. So does my old kitty (age 14).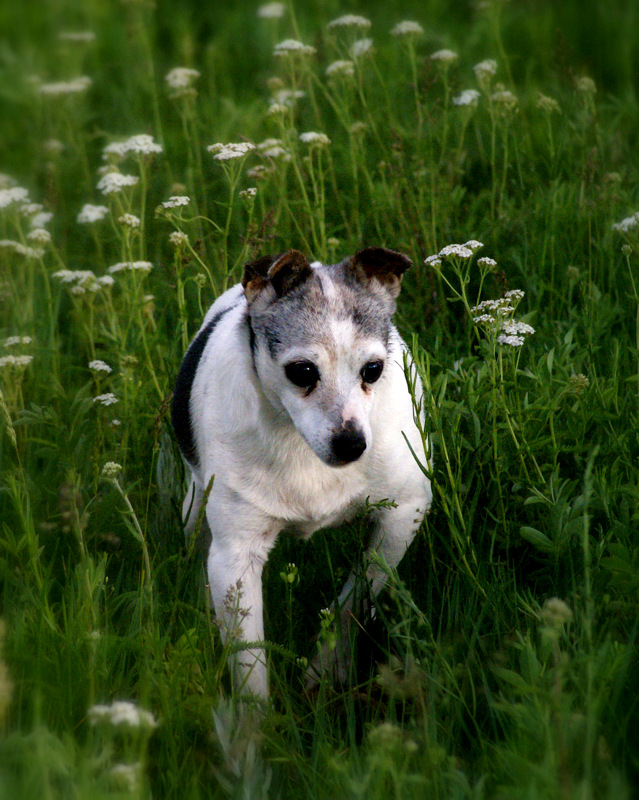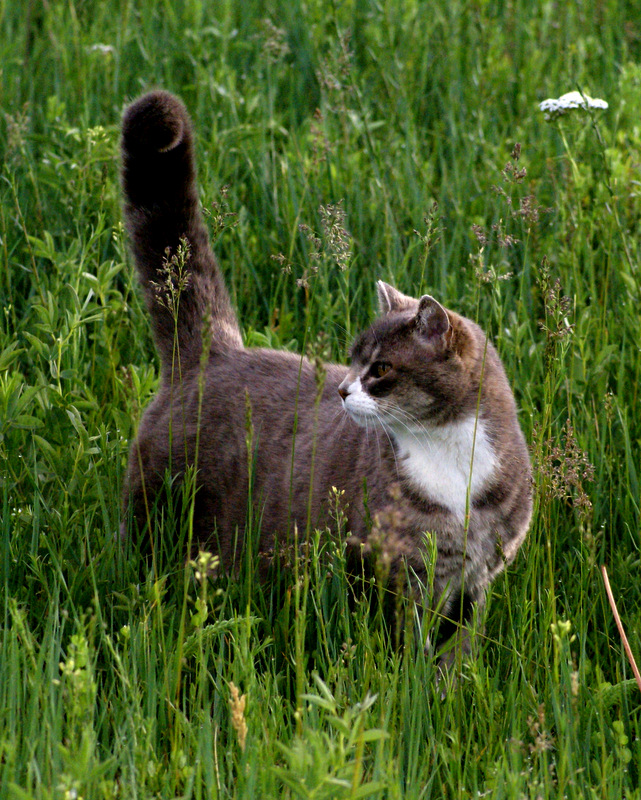 The horses are getting fat. I'm going to have to keep 'Ribbon' in the corral for half-days to keep her from getting overly rotund.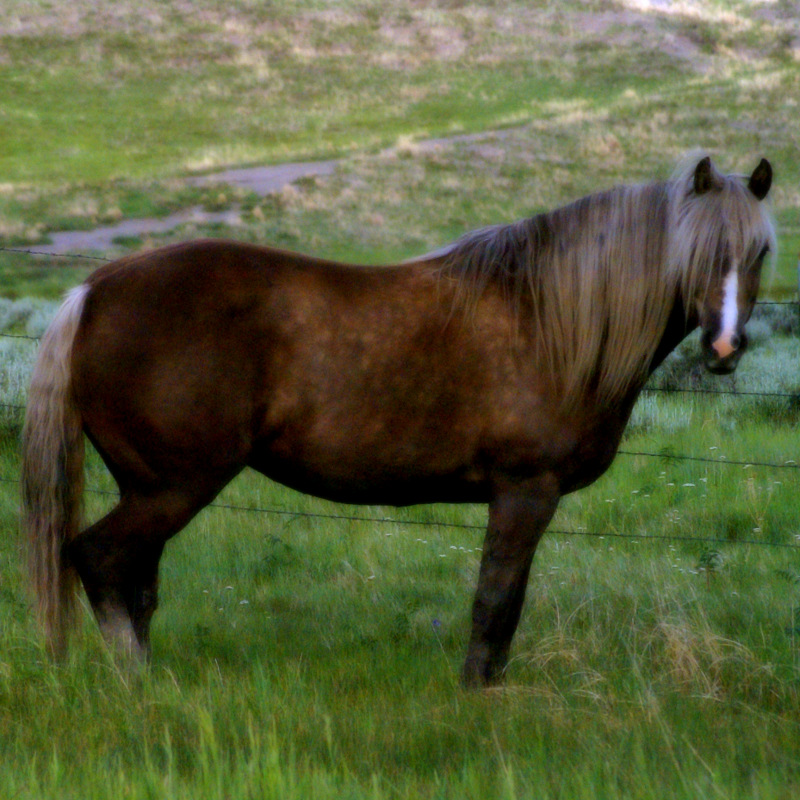 The pasture behind the house is typical of the plains … very plain normally. But, this time of year when there has been enough rain, well, GREEN turns any place into a paradise.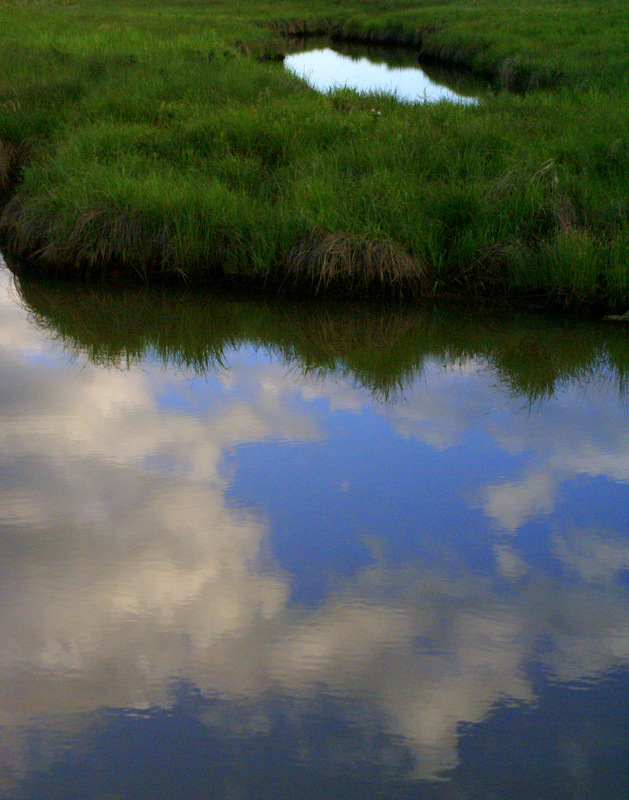 My garden-yard is my sanctuary. How I've enjoyed collecting junk treasures for it.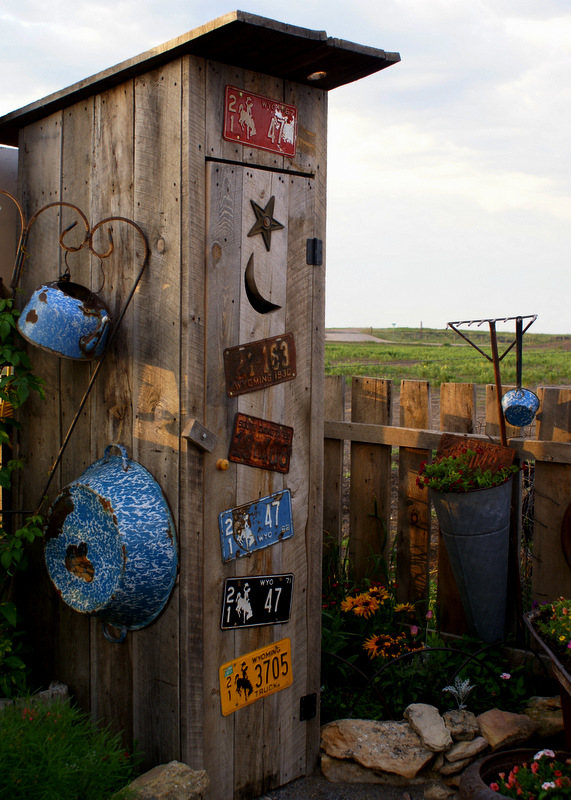 I brought in another old rusted out stock tank from the ranch which gave me more room for a few more plants. I don't have a big garden, but it does produce enough let me freeze and can a few things … sweet pickled beets, salsa, relishes, etc.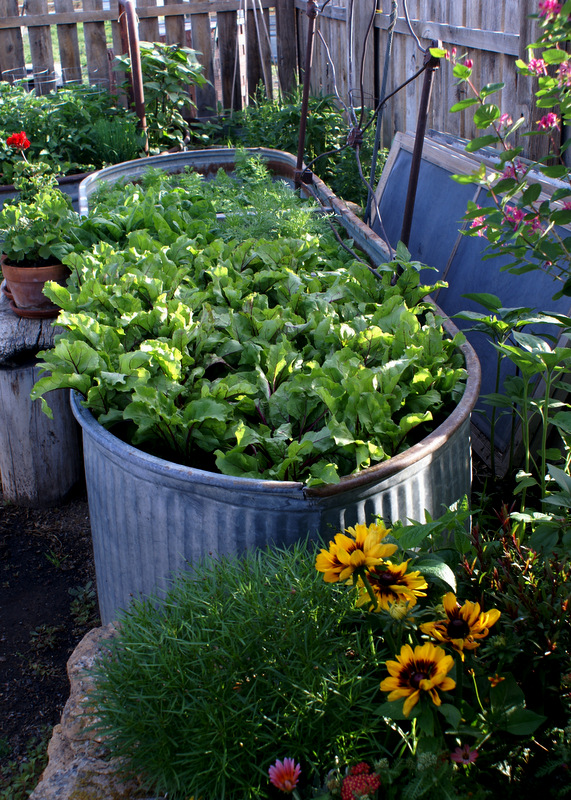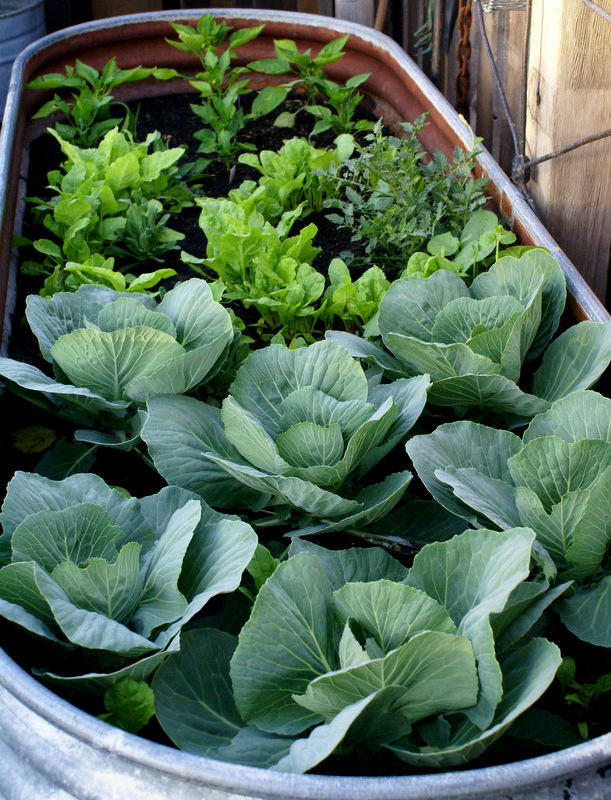 Here is a boot birdhouse that MaryJane made and gave to me last year. It hangs next to the garden gate. A perfect fit for my "junk garden" :o)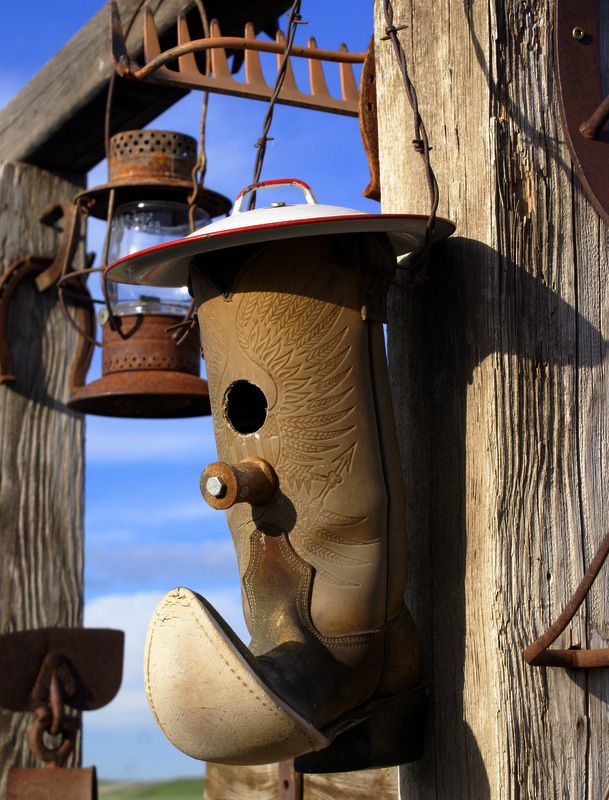 I parked my glamper AKA "Cabin In A Can" next to the garden-yard; kinda makes for a cozy little courtyard of sorts.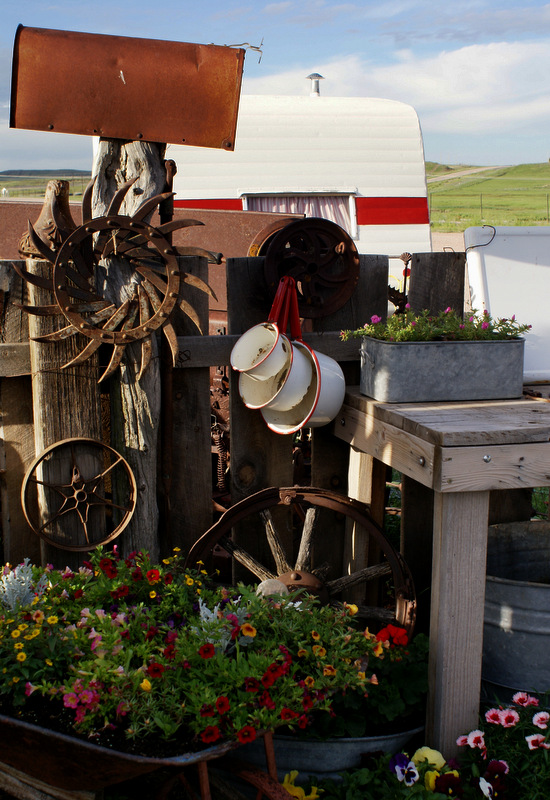 Ok, so glamping season is HERE. Yippee-Skippee. I tidied up my tin-can camper to get her road ready. Just need to check the tires. Another fun feature to having a dolled up glamper is that it can be used as a guest cabin. I've got a portable AC unit to make it comfy in the summer. C'mon in for a little tour.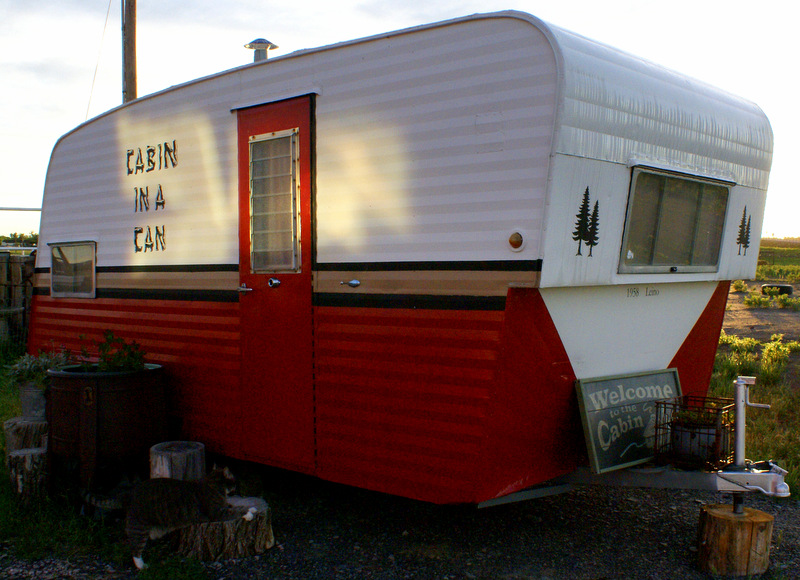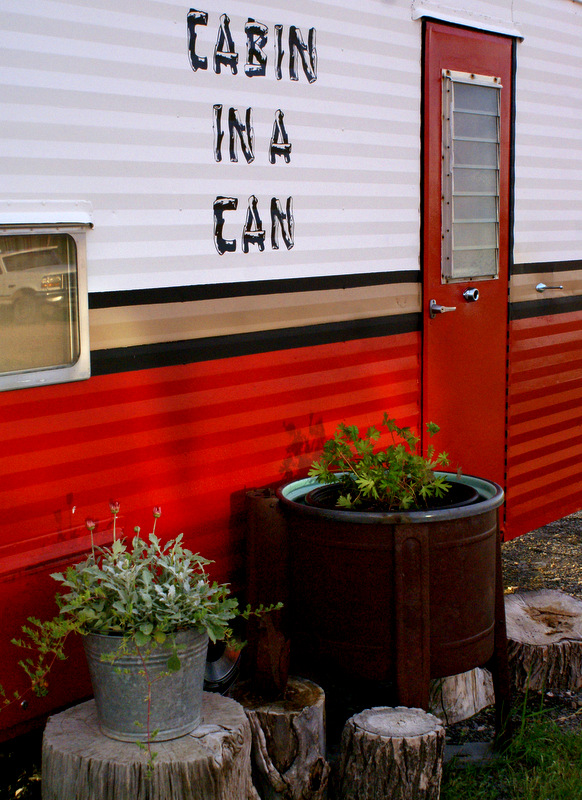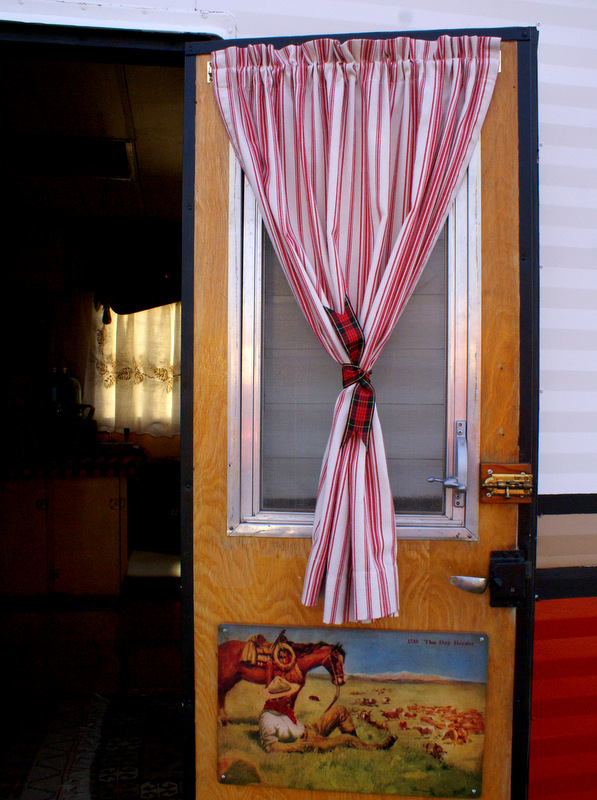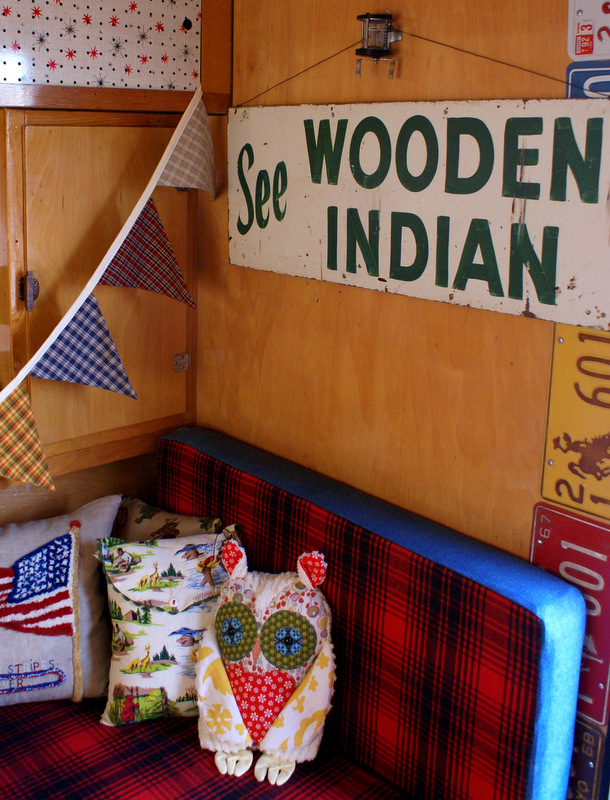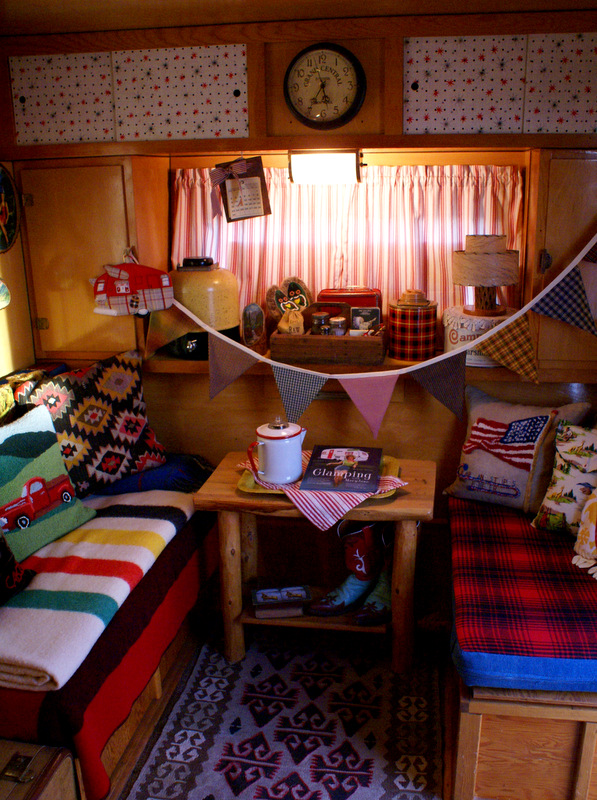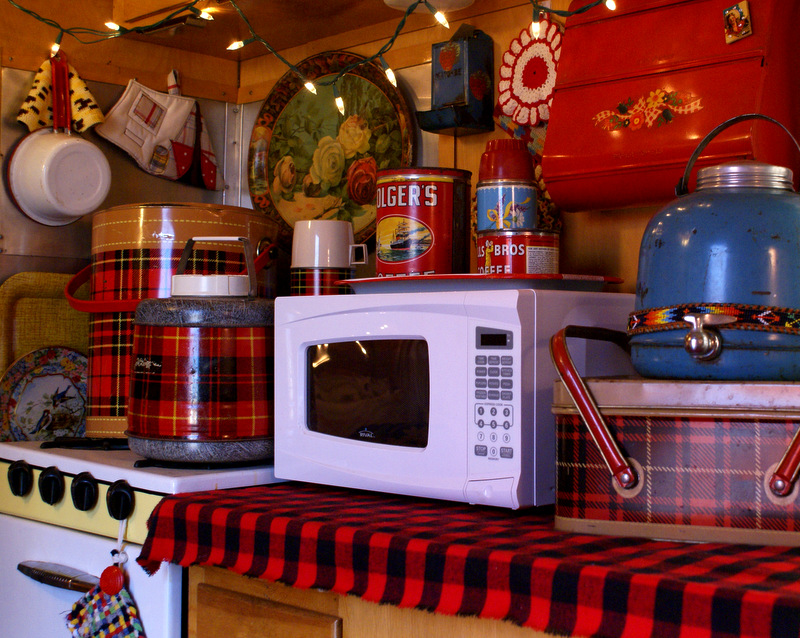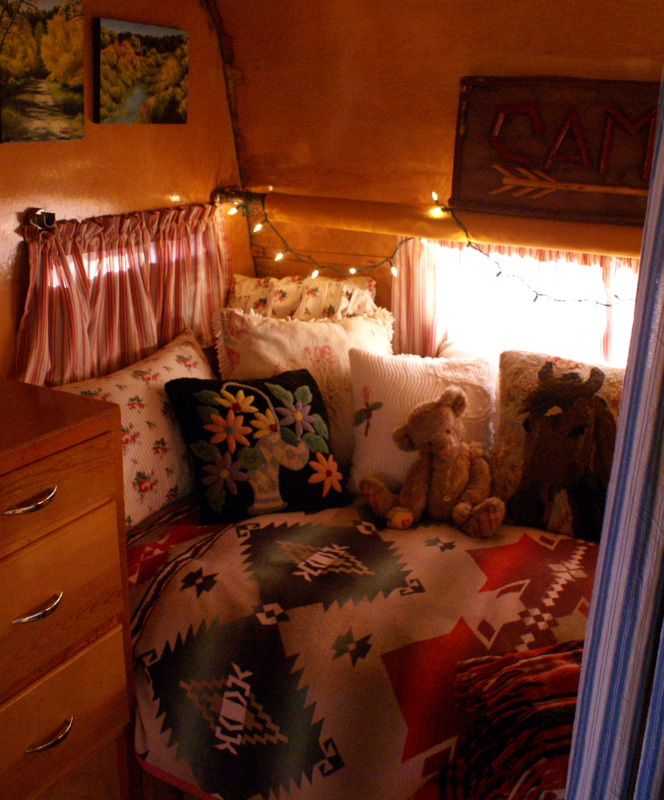 This is the first riding season that me and my "Dolly" & "Bluebelle have been separated by death. The grass grows tall next to their graves. Sometimes the other horses stand near the graves. How I wish I knew what they're thinking. I was pleasantly reminded the other day that Dolly's contribution to this life lives on in her children, one of whom belongs to my friend's husband (Anita). "Harley" is Jerry's main ride.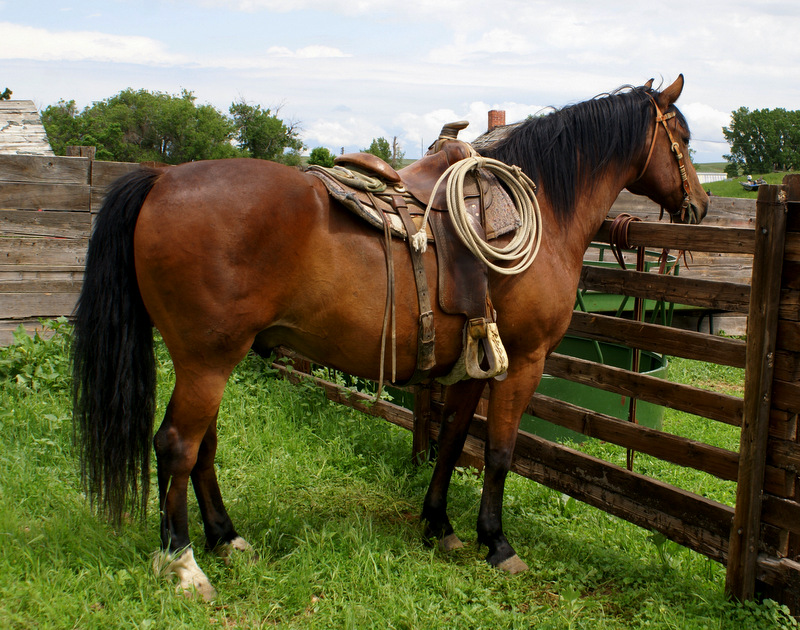 We helped at a branding at Anita's relatives ranch the other day. Here is Anita helping her grand nephew wrestle a calf for the first time.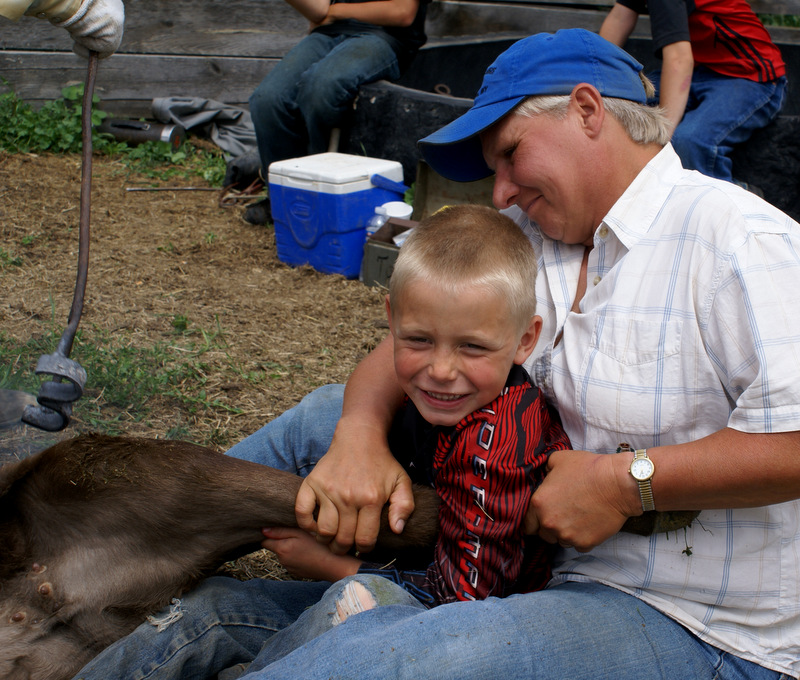 Here is my husband dragging a calf to be branded and vaccinated. The next phase of our summer work is haying. We've been driving the equipment out to the fields in preparation for it. The first part of July is when we hay (when the year permits); then we turn our bulls out right around the second week.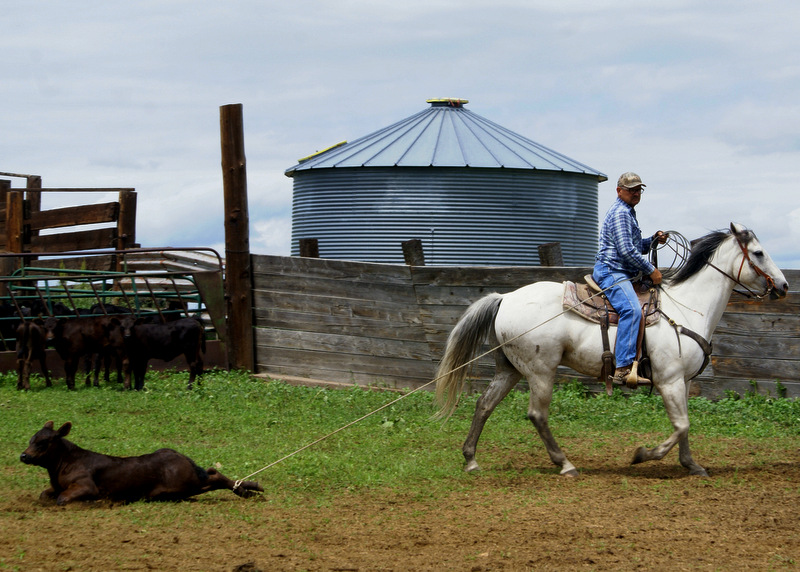 Below: Anita's husband, Jerry and another old friend, Ellis, branding a calf. Ellis is 88 years young!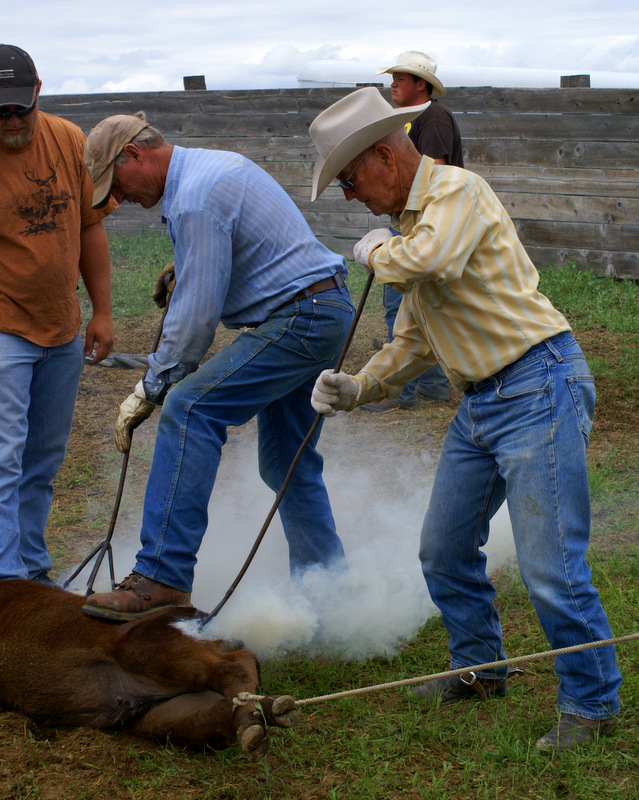 Just down the road a piece (and the day after) you'll find Jerry's work clothes on the line. Even when they're clean, they bear the marks, stains & tears of a hardworking life.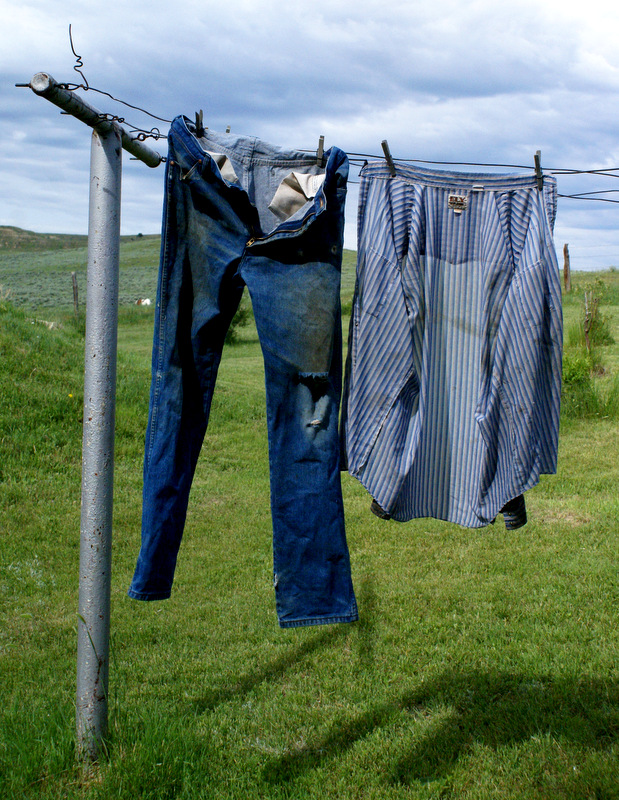 On this day, I was out at Anita's for our lady's "home church" once-a-week get together. I took some photos while she gave us the summer tour of their homestead. That label is literal. Anita and Jerry built their place from the dirt up. Below, their turkey toms serenaded us.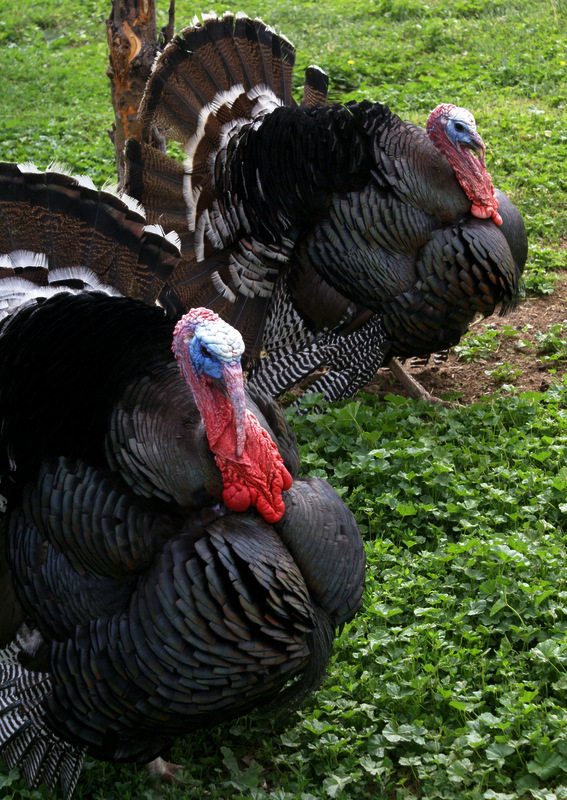 Mama Buff Orpington with her brood …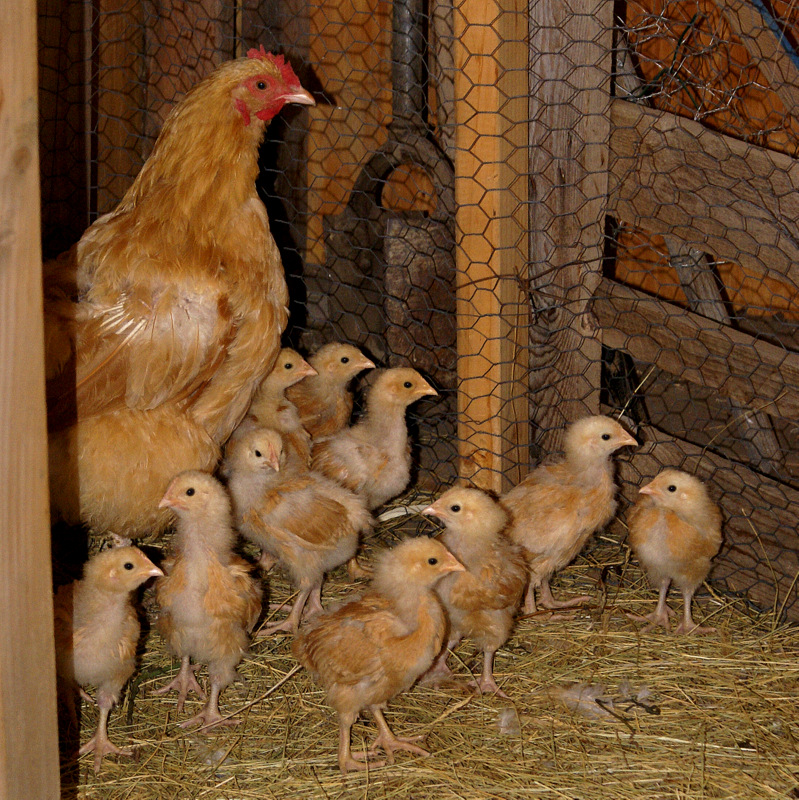 The goldfish 'puddle' in Anita's yard …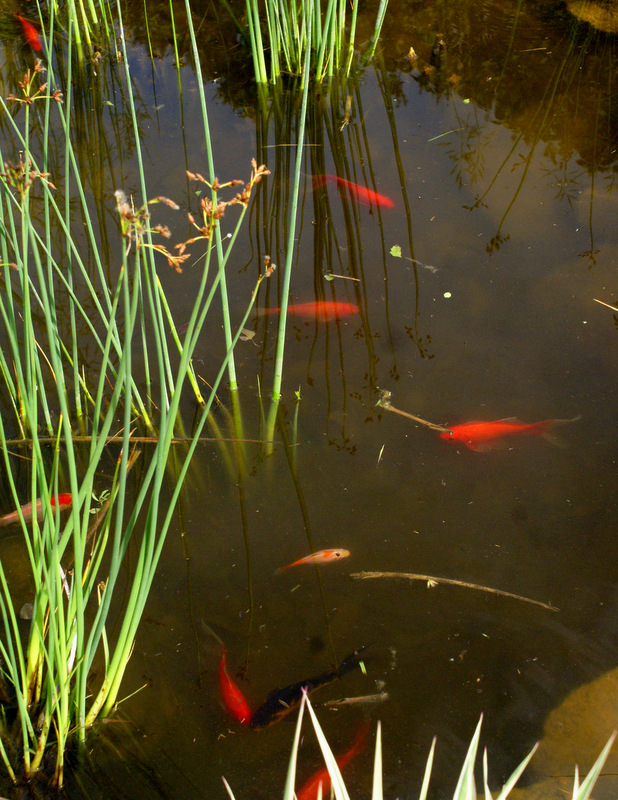 Last year, I took Anita out to the ranch so that we could dig up and transplant some giant Penstemon in our gardens. Her plant is HUGE this year, nearly 3 feet in diameter – it obviously thrived on the extra TLC.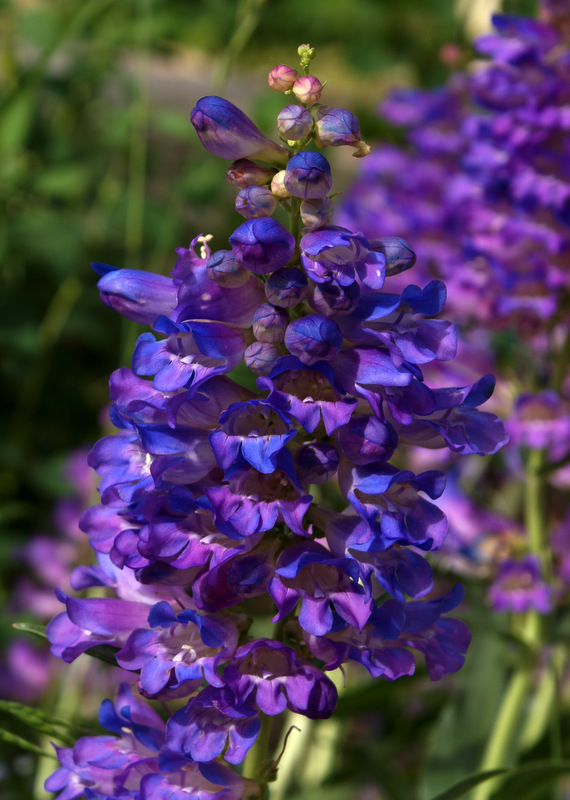 The other water feature … next to Anita's pergola.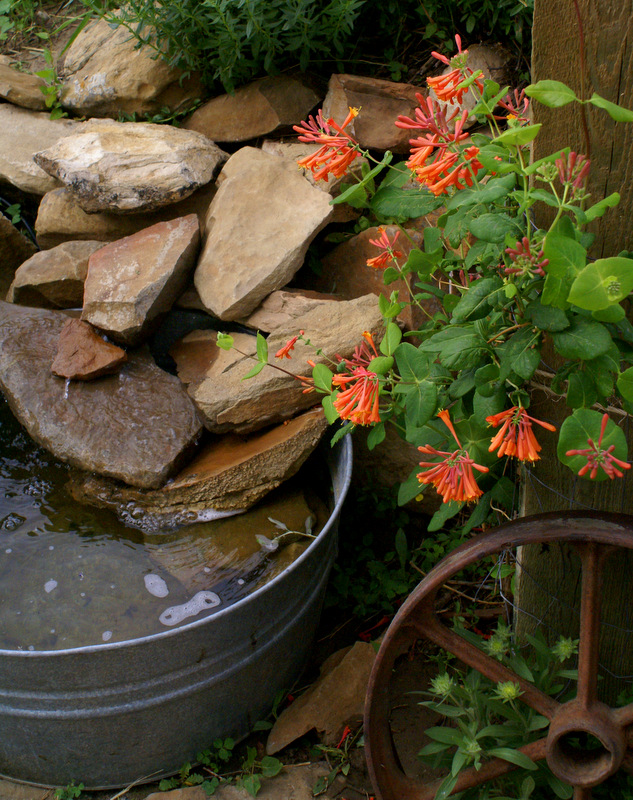 Below: Us girls blowing our Shofars as a call to worship. Shofar is the Hebrew word for trumpet. It is said to be the voice of God, prayer without words, an air purifier. The shofar is made from the horn of African Kudu antelope. It is has been used for centuries for religious ceremonies, traditions, call to battle, communication etc. We're still learning to play them. The bugle of a shofar will give you goose bumps!!! To hear one blown properly, go here: http://www.youtube.com/watch?v=nYgNFHA22Ws&list=RD02WKxDROoOiyY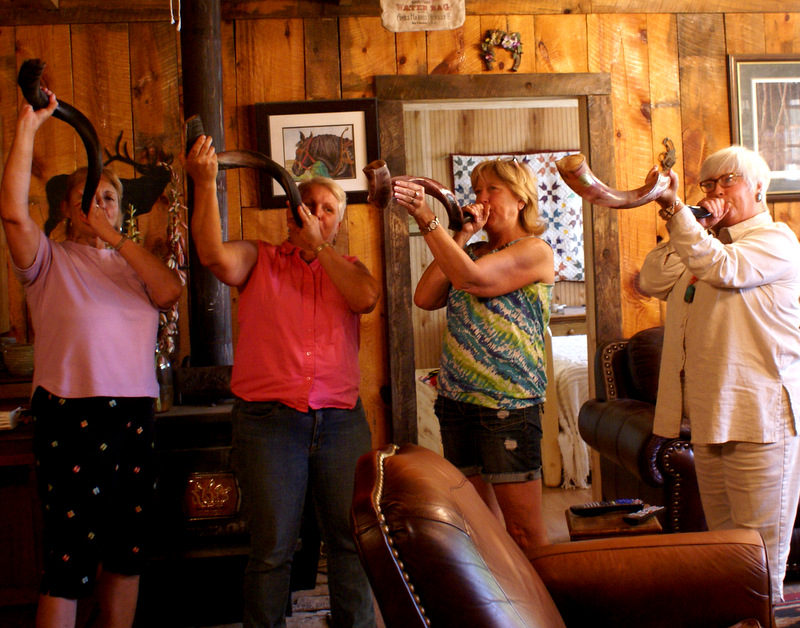 After our bible study and a educational DVD, we enjoyed a wonderful lunch [courtesy of our hostess]. We dined on lentil soup, homemade bread, wine, and a gorgeous salad.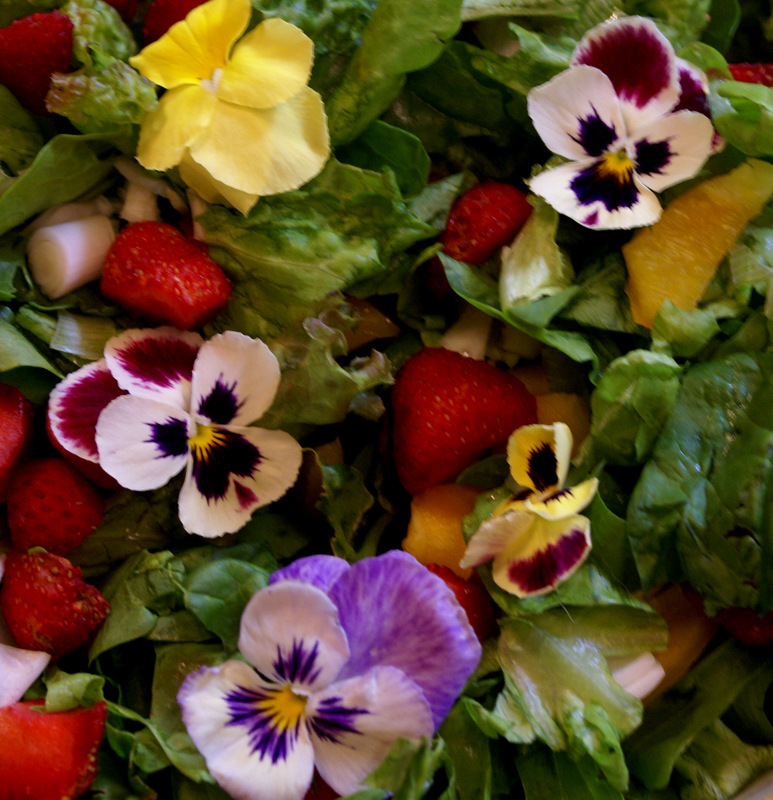 The salad matches a summery wreath I made for my porch a couple of weeks ago …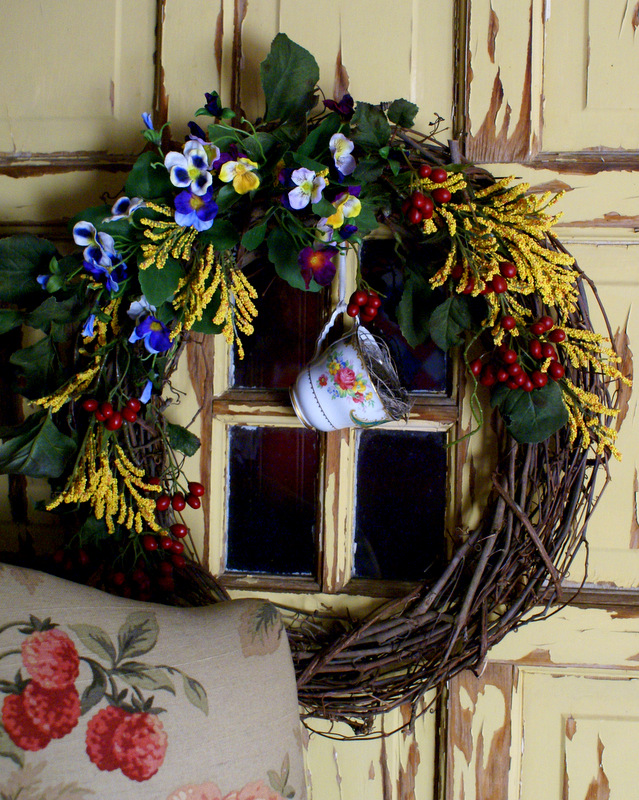 So, that just about wraps up the photo tour. I betchya you're just as busy this time of year. I hope this season's fullness of life fills every nook & cranny of your being. And, in the quiet moments, you can push your chair back and reflect on each & every detail. Oh yes, I know there are trials along the trail, I wrestle with 'em too. But, all in all, the fullness of a well-lived life leaves little room for remembering the downside. Well, it is an option anyway and the best choice of two.
So, toot your horn, grab for the gusto, seize the day, farmgirl up!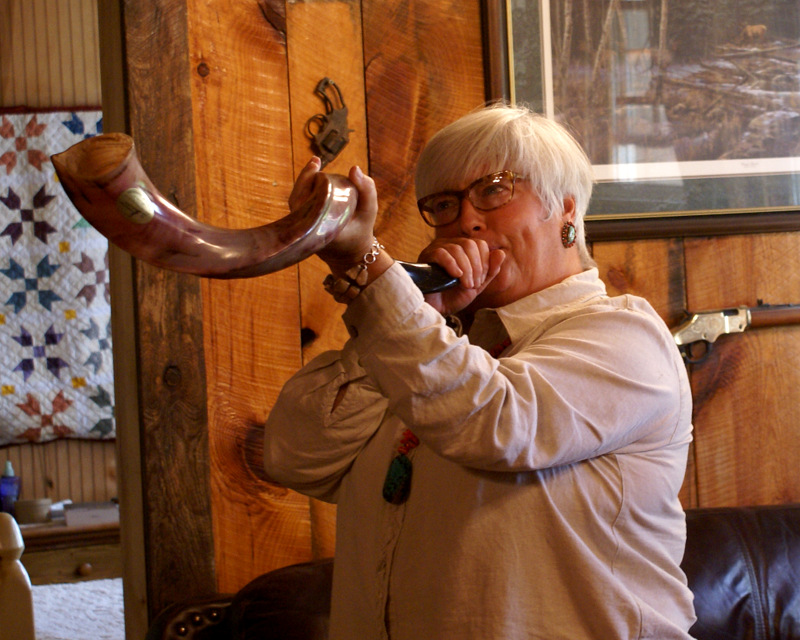 Be the kind of girl who arises in the morning, slides her feet onto the floor and causes that ole devil to say to himself, "OH CRAP, She's awake!" :o) YOU GO GIRL. OH, and Happy 4th Of July to y'all. ~ Shery J