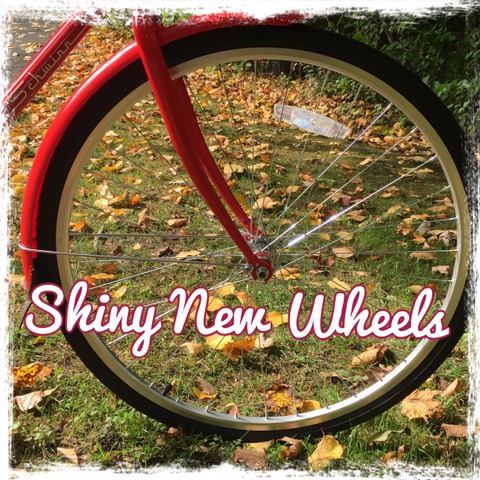 Do you remember your first "wheels"? Before my first car (an old beat up thing, that even as a "vintage" car was the ugliest automobile I've ever seen), I still remember the excitement of a new bicycle.
My first shiny "ride" was a Radio Flyer tricycle, when I was three. The thrill of riding that trike! All metal, it was red and white, with a "step on" back. When my daughter was a toddler, we presented her with one just like it, complete with a basket on front.
A few years later, as a kid at Christmas, Santa brought me a two-wheel bike. Every kid dreams about a new bike at the holidays (maybe that dream is second now to an iPad).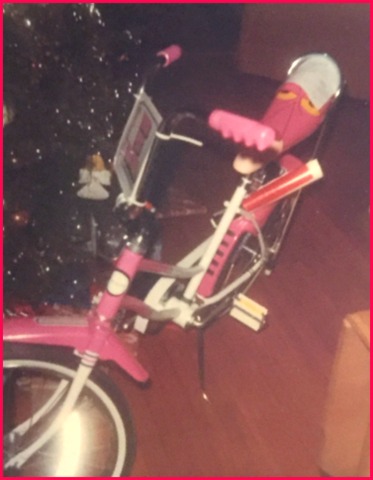 The bike I received that Christmas was dreamy: hot pink, with a "Pink Panther" theme, I spent everyday riding bikes with the neighborhood kids. We'd ride up and down the sidewalk pretending we were in cars or on horses, never once thinking we were "exercising"; we were just having fun.
When I outgrew Pink Panther, I rode a hand-me-down "family" bike: an old  "Ed Dorado" model from the 1950s, which was even cooler because it really did look like a car. It had a headlamp, fenders, and tail lights. Oh! If I had that bike now, what a vintage gem it would be!
Many years ago, my husband surprised me with a new bicycle. A sweet gesture, it was more bike than I needed or wanted. Changing gears was akin to operating complex machinery, and I'd forget that braking was done with a handbrake. I wasn't crazy about being hunched over, either. I'd use it, but felt more stressed than energized. Bike riding is something my daughter and I have always loved to do together, but not something we were doing often because I struggled with my bike. I'd learned to ride a bike on a "cruiser" with brakes that stopped by pedaling backwards and with no gears to shift; that's what I wished for.
My friend Andrea fixed up a vintage cruiser bike. It took Andrea serious muscle to get the rust off and it isn't cheap to have handlebars re-chromed. In the end, she has a really neat vintage bike, complete with her grandmother's antique basket. It came out really charming.
I recently almost bought a vintage bike, restored from 1947, for sale online. I ultimately decided against it. Priced too good to be true, it looked like it had a lot of rust under its retouched paint.
"Nothing haunts you like the vintage you didn't buy …"
After that, I started seeing vintage bikes everywhere. In movies … (Almira Gulch did have a sweet ride before she traded it for that broomstick) … posted in front of cute campers on the Glampers-on-the-Loose Facebook page … and don't you just adore the cover of the latest MaryJanesFarm magazine? (If you don't have a subscription to MaryJanesFarm, subscribe here.)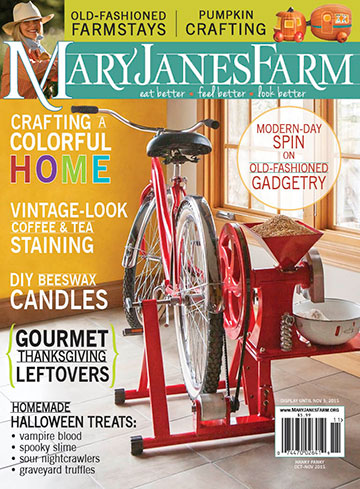 Then suddenly – there it was: a vintage-style, bright cherry-red, Schwinn "skirt bike." New, but looking like it could have been designed in the 1950s for European cobblestone streets, complete with a vintage-style headlamp (but with an LED bulb). In a store on a quick errand, the bike stopped me in my tracks. I was so excited! My husband said he'd like to get it for me as an early anniversary present.
Happy Anniversary…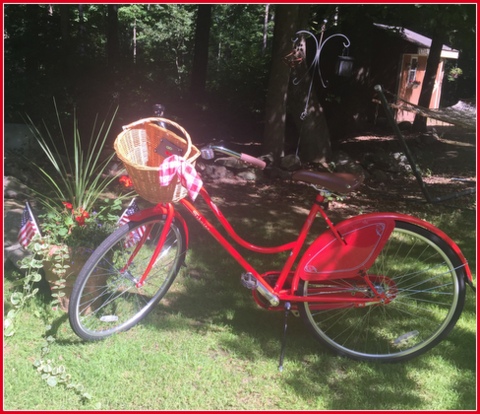 I adore it! I added a bike basket, a classic bell, and a vintage hankie to gussy her up just a bit … (does that count as a bit of Glamping)?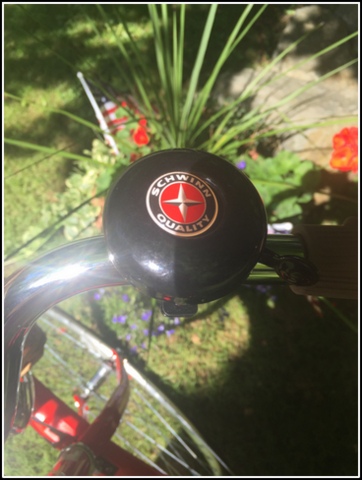 I've probably already put several hundred miles on that bike. We love to ride on the trails at Fairfield Hills (http://www.farmgirlbloggers.com/1168#more-1168).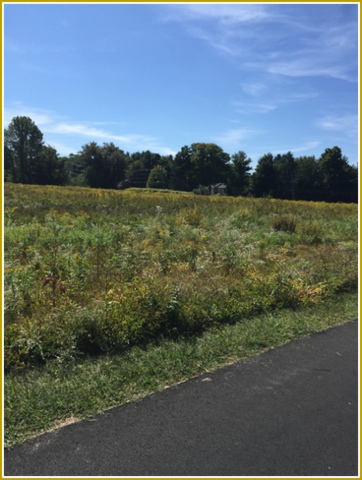 Die-hard, serious bike connoisseurs say bikes from major retailers are mere "toys," with frames not as sturdy as vintage bikes. My frame is steel, but the bike isn't too heavy for me. I can easily pick it up to put on my car's bike rack. I don't want the expense and effort of re-doing a bike right now, nor to have to deal with flaky lead paint and hunting for parts. I'm not riding in the Tour-de-France (though I'm still getting really good, fun exercise). This one was perfect for me. The smiles and comments I get from passersby have been a fun bonus. One elderly gentleman stopped me to tell me that the sound of my bike bell was a happy sound he hadn't heard in a very long time.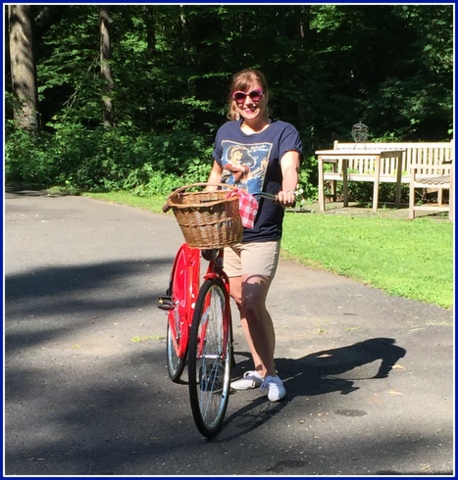 It's been 40 years since I first rode that shiny new bike, but the thrill is the same. It's good knowing some things never change.
Until Next Time … Farmgirl Hugs, Nicole