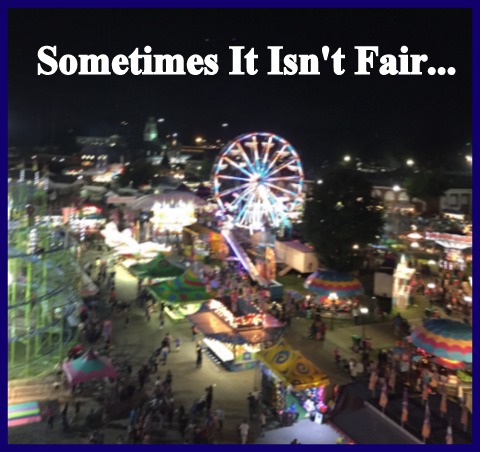 Y'all  know I love a county fair! Last year, my friend Andrea and I took our kids and headed up to the Big E, New England's biggest fair, and the fifth largest agricultural fair in the nation. (If you haven't heard of it before, check out last year's blog post from my first-ever fun visit at http://www.farmgirlbloggers.com/3708#more-3708). This year, Andrea and I decided to go together again, making plans similar to last year. However, things doesn't always go as planned…
We decided to head to the fair mid-week, on a school holiday. While last year when we went it was cool with a rainy morning, this year the weather was all-day perfect: sunny and warm with not a cloud in the sky – the kind of weather where it's cool enough for open windows but warm enough to wear shorts and a tee shirt. We headed out mid-morning to miss the morning traffic rush, thinking we'd get to the fair around lunch. All was good, with no traffic…until we got in Springfield, Massachusetts, where the Big E is held.
GRIDLOCK.

You know it – that kind of nightmarish traffic that doesn't move, with cars and trucks lined up as far as the eye can see.
Patience is a virtue, but hours in traffic is plain misery. Finally! After merely just inching for miles, we arrived – after four-and-a-half hours of sitting in the car! Fate must have felt sorry for us, as we luckily found a good parking space. We had planned on arriving by noon, but since it was after three when we finally arrived, many fair-goers were leaving and I snagged a parking spot with little difficulty (a news crew posted they couldn't find a parking space for an hour-and-a-half)!
Once inside, we had a great time. We ate Gyros for lunch, then walked around. Our first stop was the farm tent. If you've been to any state fairs across the nation this year, you've noticed something missing. "Where's the chicken"? Actually, poultry is missing from fairs due to the recent high risk of chicken flu, which can be deadly to birds. However, there were plenty of other attractions and animals to see, including Clydesdales, rabbits, and pigs.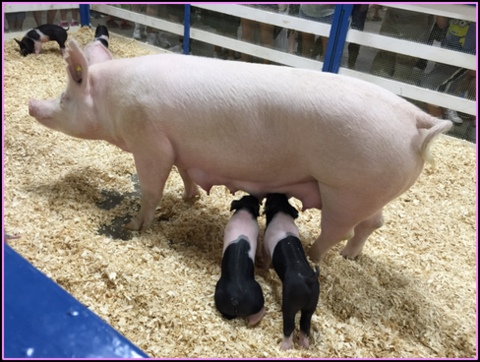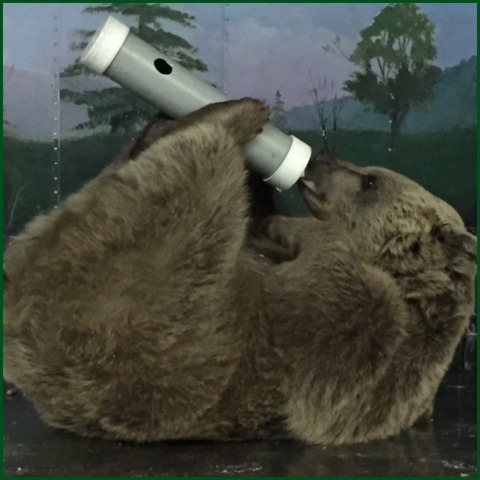 A record was set that day for Big E attendance. 97,892 people attended! A school holiday and day off for many in observance of Yom Kippur, and stunning made-to-order weather may have contributed to the high attendance, as well as being "Connecticut Day".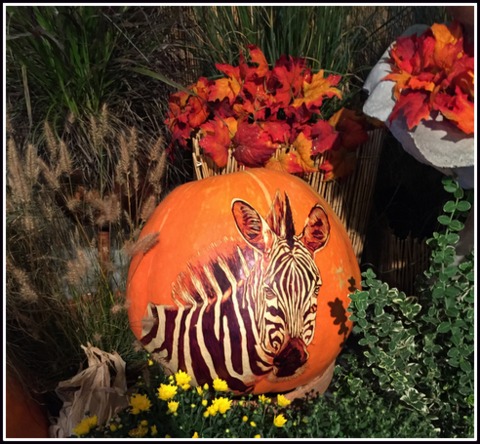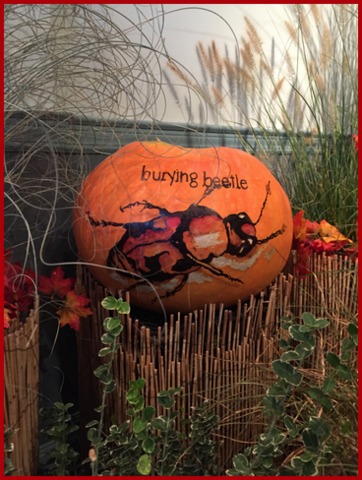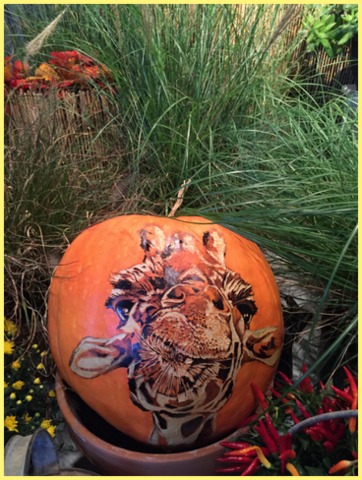 We walked through the displays at the Avenue of States, and this year my "souvenir" was found in the New Hampshire building: a hand-loomed table runner for my coffee table. I love the rich colors, and it will keep my glass centerpiece from cracking against the slate table top.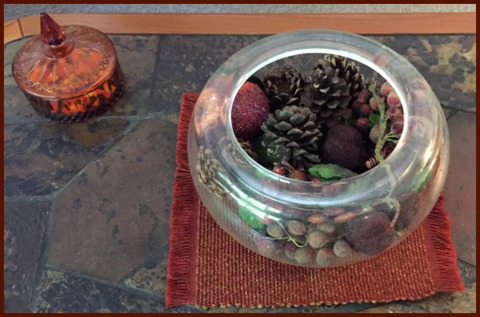 Despite the numbers, inside the fairgrounds it didn't feel overcrowded. We didn't wait too long to see the sights or for rides, so it turned out to be a nice day, after all. The car ride up was tough, but if we hadn't arrived so late, we wouldn't have gotten to see the Midway at night. What a sight, all lit up!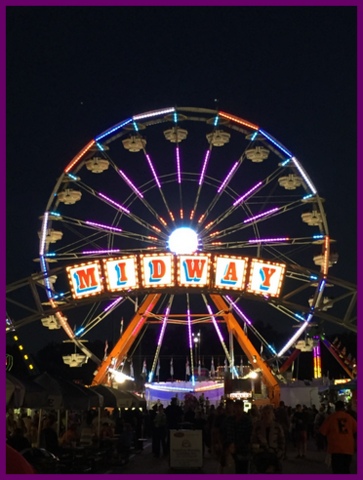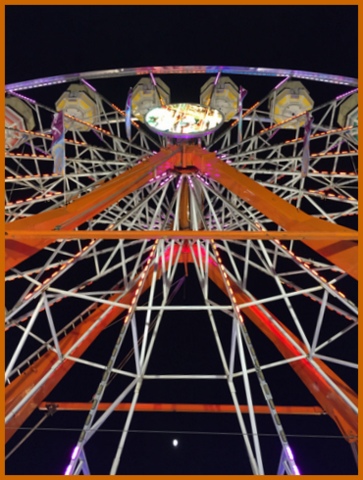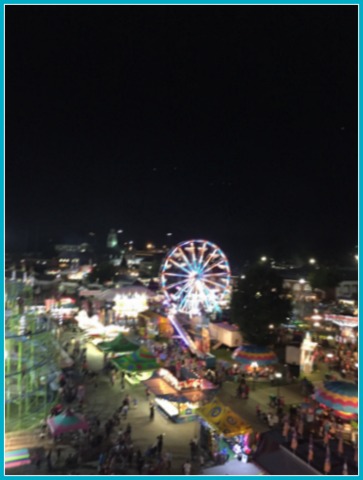 I'm not fond of heights, but I do like riding the Ferris wheel! My daughter had complained that "it wasn't fair we lost so much time just sitting in traffic", but on the positive side, we wouldn't have seen the night lights, and the view from the large Ferris wheel was SPECTACULAR! (Sometimes we just have to look at things from a different perspective to get a better view).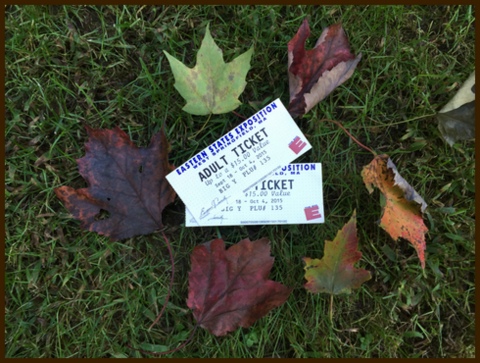 The Big E fair is going on this year until October 4th. If you go:
Pack patience. At some point in the day, you'll probably end up waiting or in a line. Getting impatient won't make things move any faster, and the point of a fair is to have fun. Just roll with it.
Keep a snack and water in the car. While you may be close by, you never know when you'll get stuck in a traffic snare. Good advice no matter where you're headed.
Buy your tickets in advance. We purchased ours at our local grocery store beforehand, sold until the day before opening day. Tickets can be purchased online, as well. Having your tickets already in hand saves the time of waiting in line for tickets at the door.
Plan what you'd like to see, but keep an open mind in regards to your agenda. Be flexible. I've been twice and still haven't seen it all. You may not be able to see a certain event, but there's so much to see and do, you'll have fun no matter what!
Until Next Time…Farmgirl Hugs, Nicole