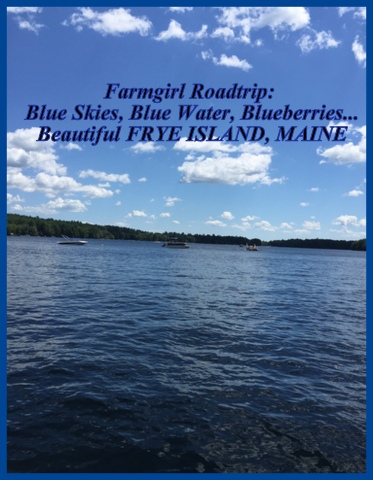 Summer 2015 has been perfect here in New England. Mother Nature granted us some great weather – perfect for a vacation! Recently, my dear friend Susan (you might recognize her as my "Chicken Guru"), invited us for a Farmgirl road trip, just us girls and the kiddos (our hubbies stayed home to work and pet/chicken sit). Since I've never been North past Boston, Massachusetts, I was especially excited to see another part of New England!
I've always gushed at how beautiful and picturesque Connecticut is – but Maine is absolutely breathtaking – truly stunning! Audrey and I marveled at the "Moose Crossing" signs seen frequently along the roadsides; however the only moose we caught a glimpse of on this trip was at the roadside rest stop!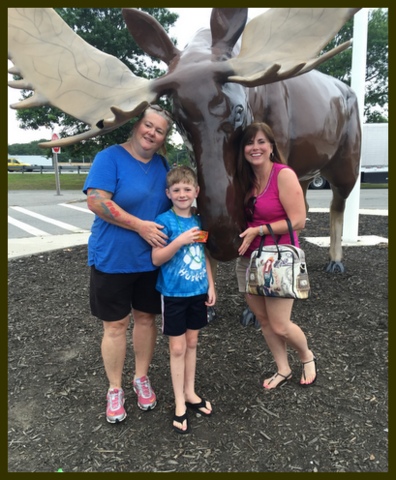 Susan's family vacation house is actually on Frye Island, Maine – a seasonal lake community.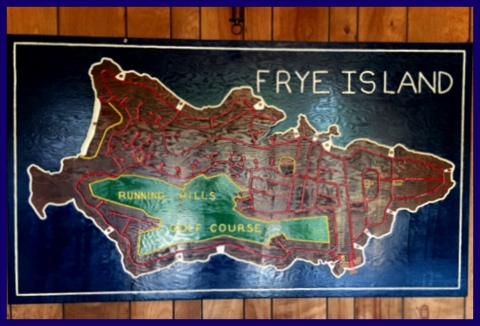 The only way to access the island is by taking a ferry or boat across Sebago Lake! Once on shore, there's the cutest little General Store, restaurant, and ice cream stand (which we visited frequently during the week).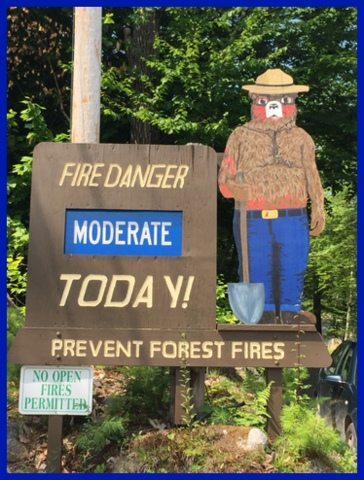 While there's a beach for swimmers, we didn't spend much time there since Susan has a pontoon boat. I'm so impressed with her boating skills. She was a great, safe captain! We spent much of the trip on the water. We'd get up, have breakfast, pack a cooler of lunch and water and take the boat out, not coming in until almost time for dinner. Maine is known for its lobsters, and lobster is priced reasonably there. I don't eat seafood…I just don't care for it. However, Susan got me to try lobster, and I admit, it was tasty!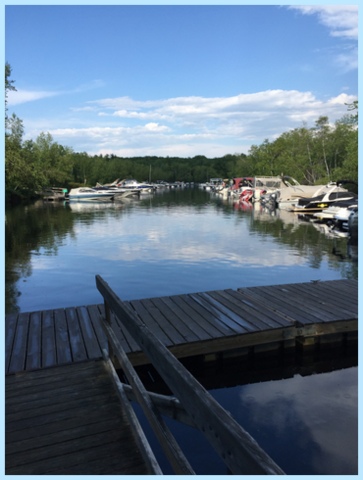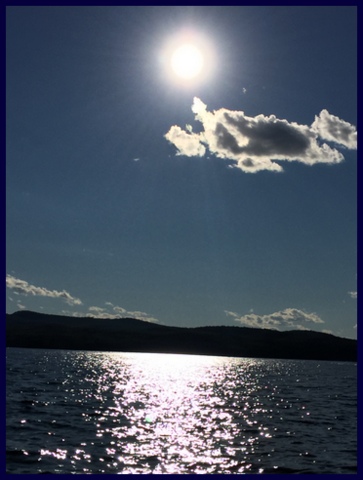 The water of Sebago lake is crystal-clear blue.  It was easy to see all the way to the bottom! We'd drive on the lake, swim, relax, and also do a bit of tubing – something I hadn't tried since I was nineteen! The first time out on the tube, I couldn't stop giggling – it was so much fun!  We'd  return at the end of the day, physically exhausted, but having had a blast!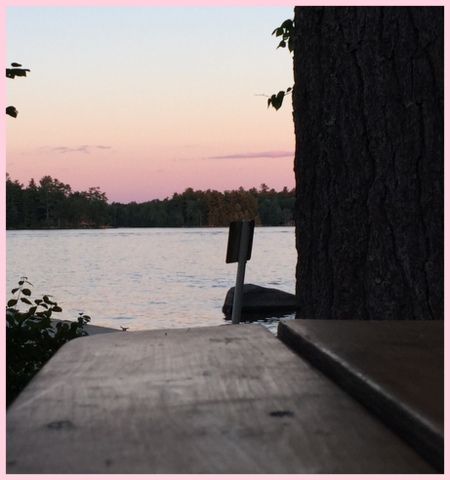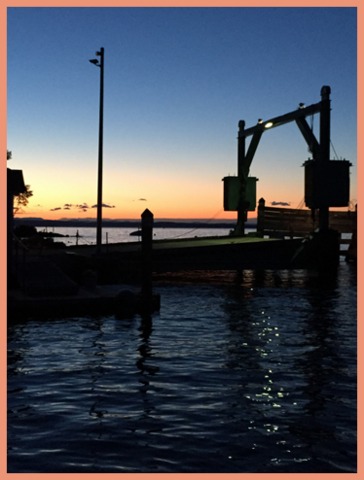 I couldn't get over the wild blueberries growing everywhere! I know gardeners that try their best to get blueberries to grow, but there the bushes grow as tall as trees. The berries were sweet and juicy!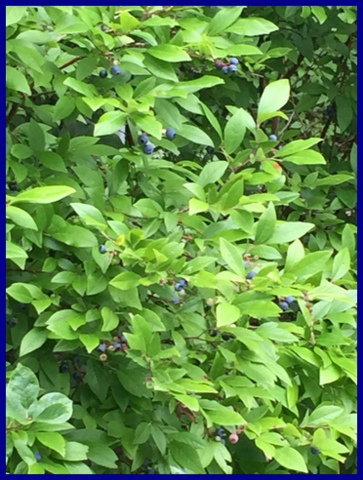 The only wildlife on the island are the ones who cross the lake when it's frozen in the winter, like a few deer. Around the outside of the house, we found the tiniest little toads.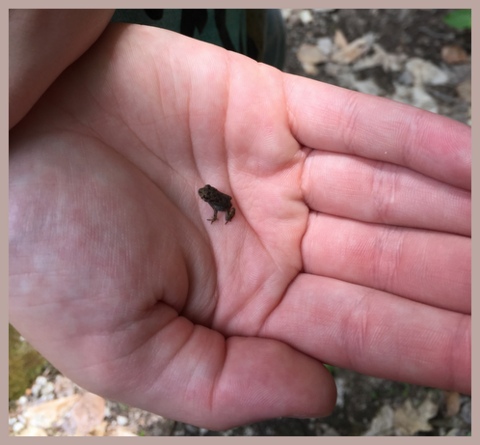 I loved seeing all the ducks onshore and in the water.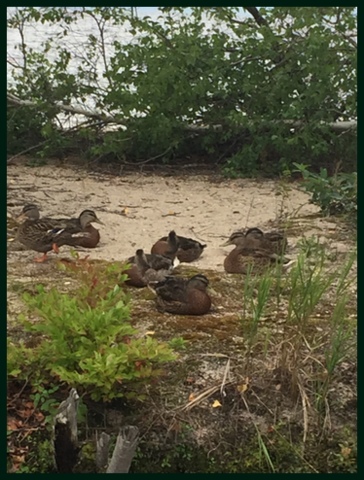 One day the water was a little choppy, so we spent the day "on the mainland", visiting the quaint, picturesque town of Naples, Maine.
There, we walked along the boardwalk, admiring the scenery and all of the wonderful shops, including a sweet shop and a surf shop. I was surprised at how the prices were so reasonable compared to tourist areas I've visited in other states.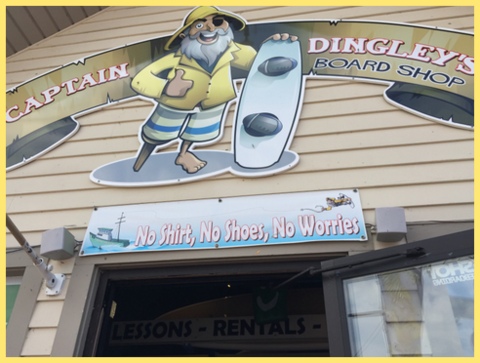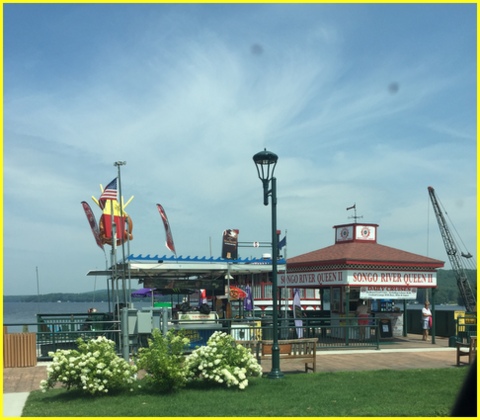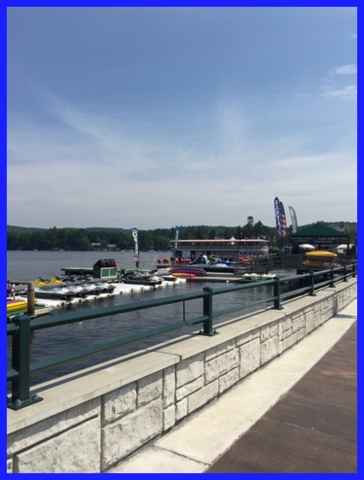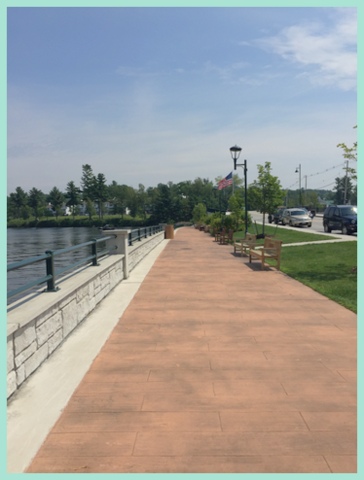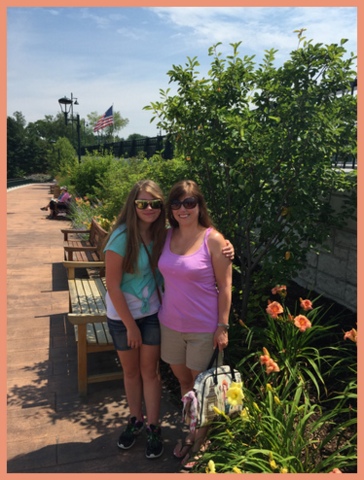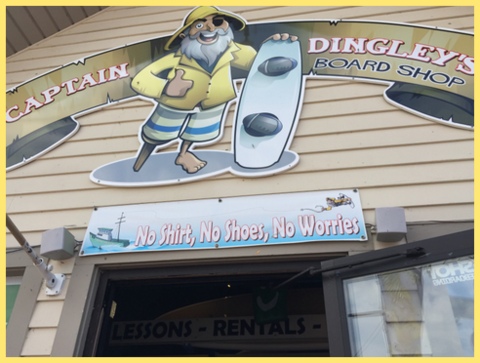 In one quaint and quirky little shop, I found the ultimate Farmgirl fashion: PINK, BLINGED COWGIRL BOOTS! Susan and her daughter saw them first, telling me they were "so me". The shopkeeper said many people had tried to squash their feet in those boots. Well, I have strangely small feet, and the boots fit me like a glove! I felt like Farmgirl Cinderella! (Best of all, I got them for a song…she gave me 50% off!)! When not wearing them, they make adorable decor in my pink-themed sitting room!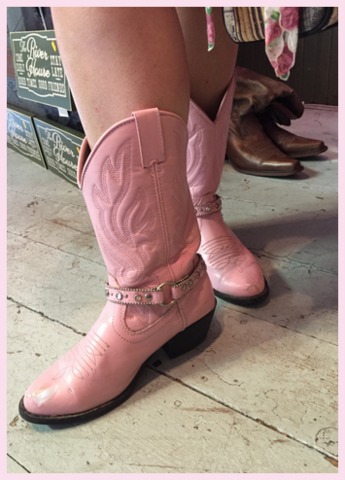 At the lake house, there's no cable TV or WI-FI, so we'd chat, read, knit, or play board games and cards. We all stayed up to midnight one night playing Uno. It was good, old-fashioned relaxing fun. Occasionally, we'd watch a DVD, but only after we all were too spent to do much else. Those are the best kinds of days!
On the lake, there's a sandbar next to shore, where the water is only around five feet deep. We anchored the boat and spent our last day of the trip there. It was wonderful. We relaxed, swam, listened to music on the boat, and enjoyed every minute with our friends. Susan always makes me laugh. Girlfriends like that are the best!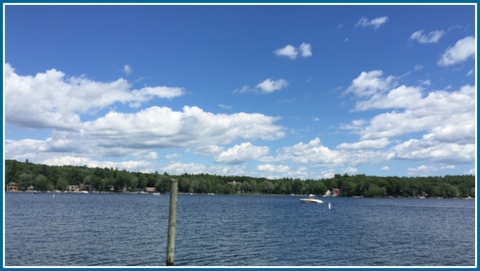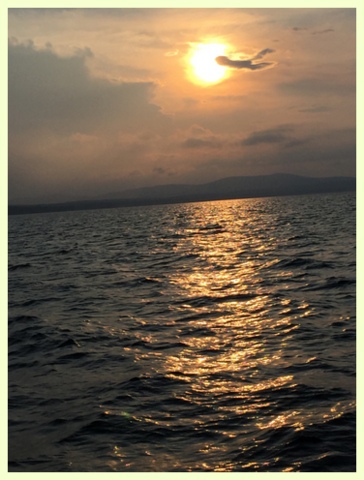 Audrey and I drove back home to Connecticut the next day, our first long road trip together, just the two of us. We really enjoyed the scenic drive and the time together. Of all the places I've been, Maine's definitely one of the most beautiful.
As for our trip, it was memorable. Fun times with friends in a breathtaking setting? A blessing! A week with four kids (three of them teenagers), enjoying being a kid, unplugged with no electronics? Priceless!
Until Next Time…Farmgirl Hugs, Nicole