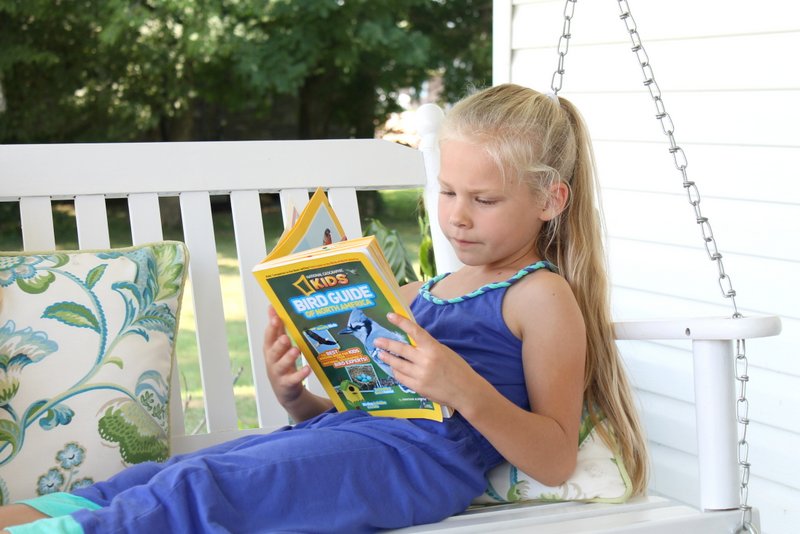 .
We are a family of book lovers and my grand-girls are no exception.  My daughter home schools her little girls and so for the last year I've had that wonderful privilege of watching my oldest grand-daughter, Jillian, learn to read.  Every day when I would see her she was excited to tell me of the next thing she had learned in her reading.  She loves sharing little tidbits of information with us, like this:  "Hey Gramps did you know that Blue Jays live in Oak trees because they love acorns"?
.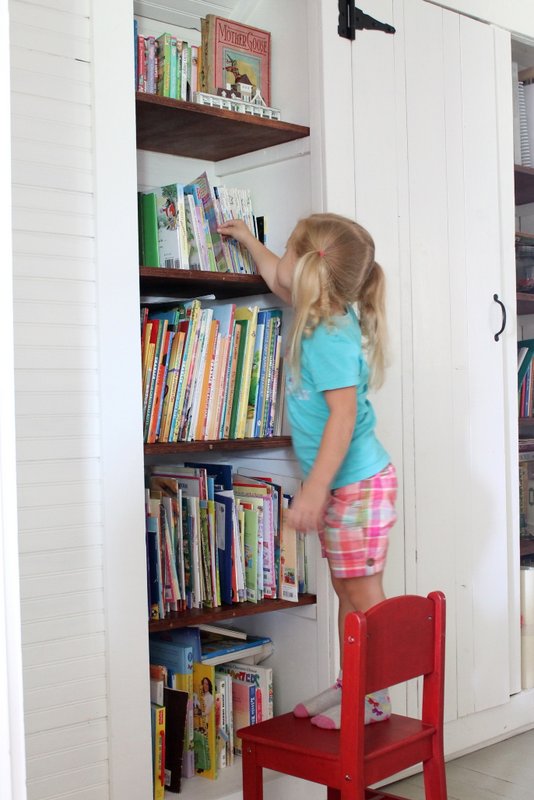 .
I've been thinking for some time about the world that is opened to children when books are made readily available to them.   I love this quote:
Reading should not be presented to children as a chore or a duty.  It should be offered to them as a precious gift. 
~ Kate DiCamillo ~
.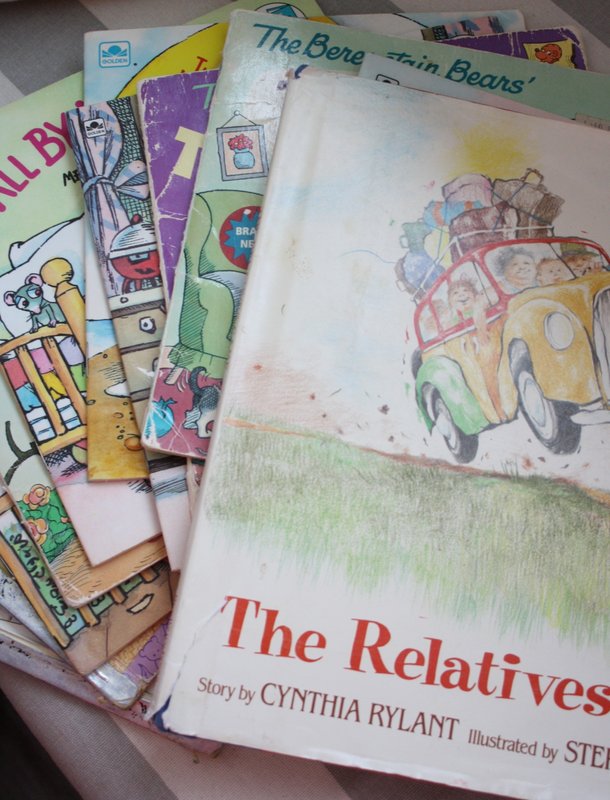 .
When my children were little, books were some of their most prized possessions.  Most of them I still have.  The Berenstain Bears, Little Critter, the Golden Books being some of their favorites… and now my grand-girls love those books.  (They really love seeing their Mommy and their Uncle Logan's names scribbled in the front cover!)
.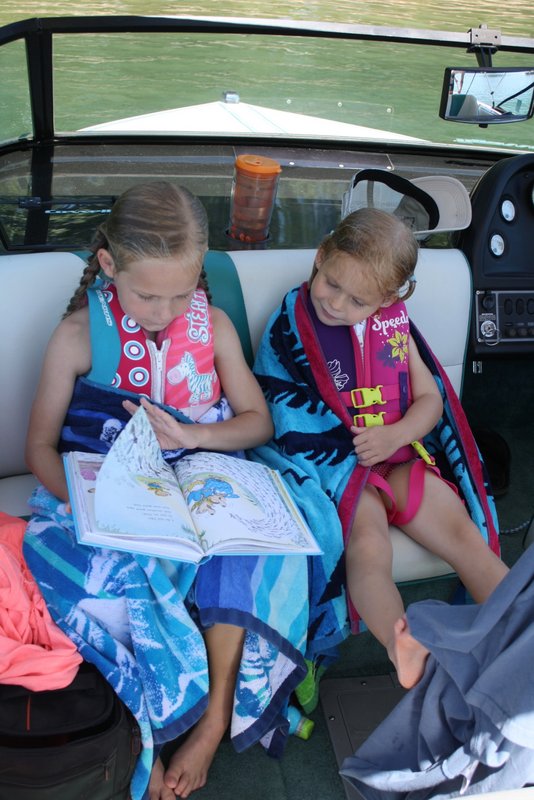 .
The little girls love their books so much and so no matter where we are, we always have books along.  Even on the boat!  And now that Jillian reads so well, she is always eager to read to her little sister, Rosetta!
.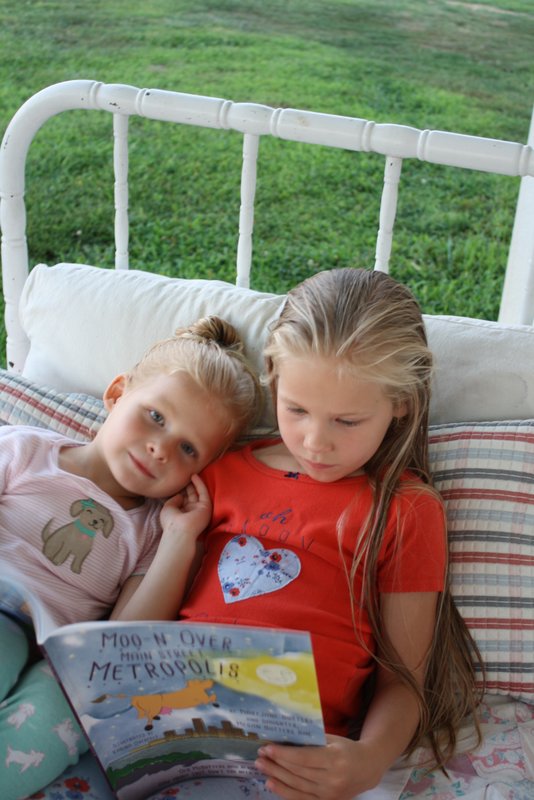 .
I'm continually on the look-out for new children's books, so you can imagine how excited I was to receive my copy of  Moo-N Over Main Street Metropolis, the new book by our very own Farmgirl MaryJane and her daughter Meg!  My little grand-girls were spending the night so after bath time one evening they climbed onto the bed on my porch for some reading!
.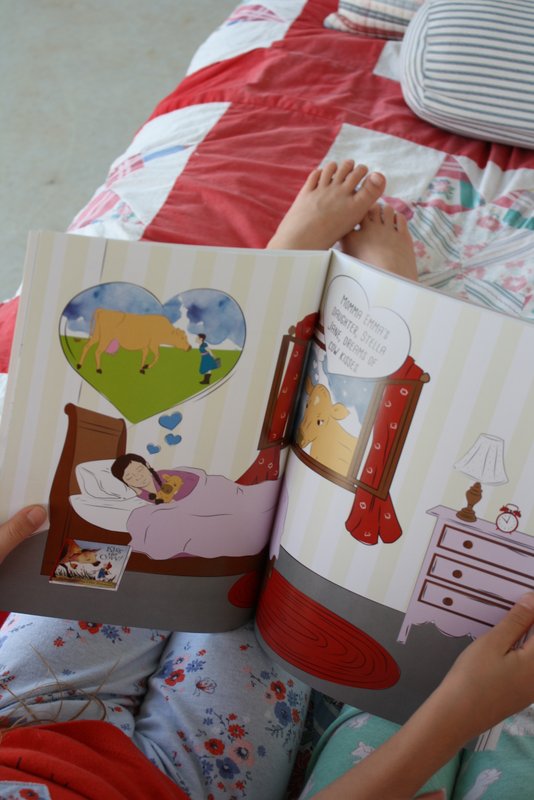 .
The book has wonderful illustrations that capture the eye immediately.
.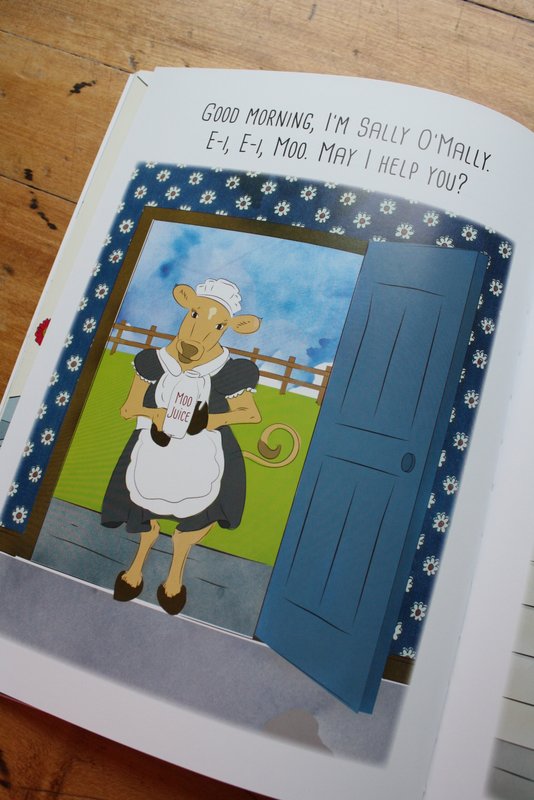 .
And a story line that is fun, catchy, and entertaining! Little Rosetta can't quite remember the name of the book so she refers to it as "the Sally O'Mally book", the name of the milk cow in the story!
.
.
.
There are some very fun and interesting milk cow facts in the book as well as different milk cow breeds and their names, which my grand-girls memorized right away.
.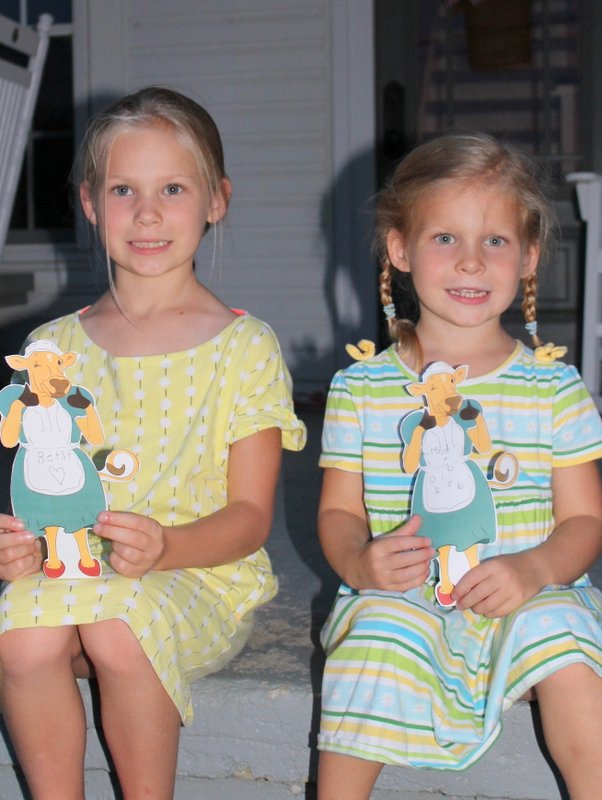 .
There is also a fun little project at the back of the book where you get to cut out the milk cow and give her a name!  Jillian chose Betsy, Rosetta chose Old Red.
.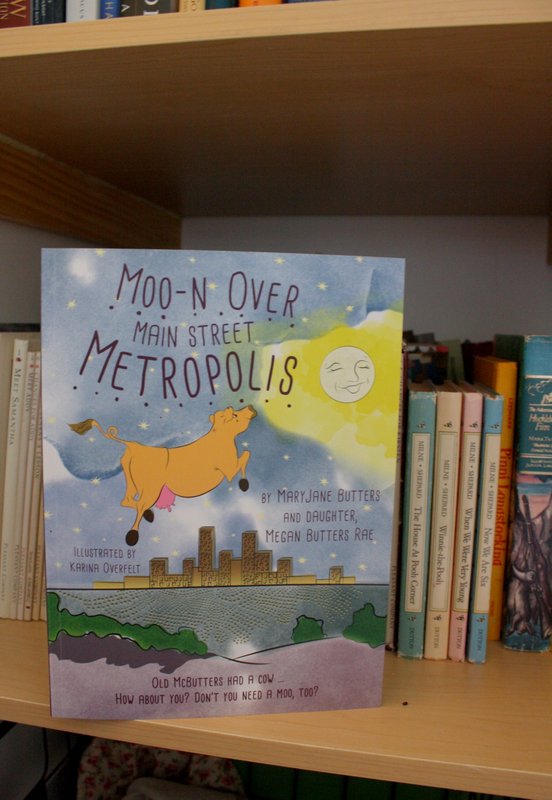 .
The book is a great addition to my grand-girls little reading nook in my craft room and guess what?   MaryJane has graciously offered a free book for one lucky Farmgirl reader!  It is a wonderful gift for any child.  Or you can do what I did and keep it in your little children's library in your own home.  And if you aren't the lucky winner, you can purchase your own copy here.
.
Entering is easy!  All you have to do is leave me a comment telling me what your favorite children's book is, and why! As MaryJane would likely say, "I'll draw your name out of the milk pail"!   The winner will be announced here on my blog post in two weeks!
.
Until our gravel roads cross again… so long.
.
Dori
.
P.S.  All the above pictures of my darling grand-girls were used by my daughter's permission!