I don't know what it is about winter that makes me think in black and white.  Do you?  I have to just be honest and say that I'm a summer-time girl.  I like green grass, green trees, bright colored flowers, red tomatoes and yellow squash in my garden.  I even like the hot, humid sweat rolling off my face!
.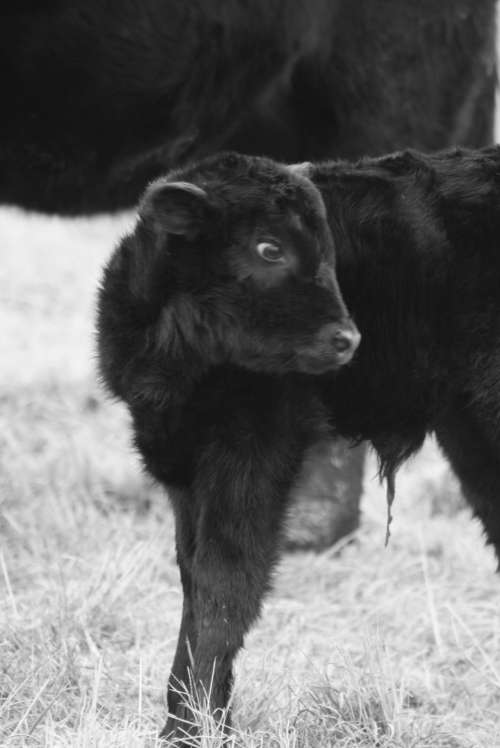 But I positively LOVE the sweet little black calves that are born in the winter.  And how do they even tolerate the cold?  We do have fairly mild winters here in Tennessee.  I mean, they don't seem mild to me, but for those folks buried in snow, we're pretty lucky.
.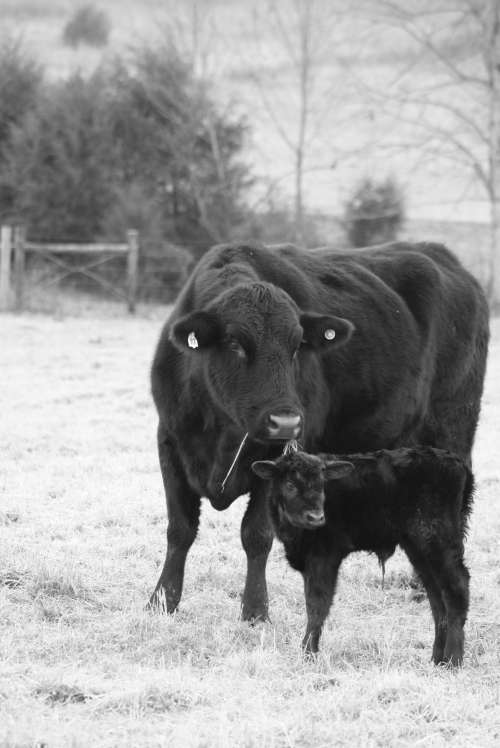 .
This little calf was our first one of the year.  Born in an open field (his Momma's choice, not ours!) in freezing cold blowing ice.  I always wonder how they survive that cold weather when they are just tiny little wet creatures?
.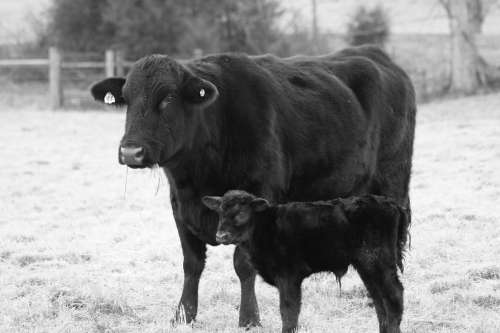 .
But what I notice when I see a new born calf is that their Momma licks and licks them. For hours.   I know that this is for multiple purposes but when I watched her licking this little calf I saw the steam rising off of its little body and I knew she was warming it up. And then of course they nurse right away and you've got to know that warm milk just makes them toasty inside!
.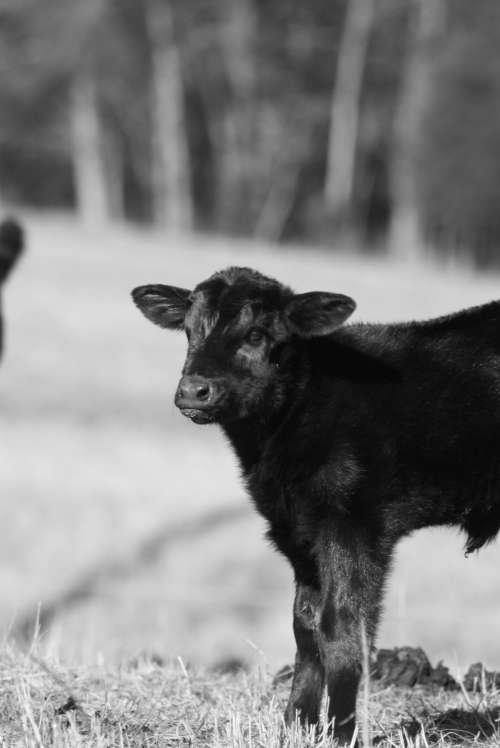 .
But back to the business of the wintertime blues… or blacks actually.  There are a lot of positives.  Our farm is gorgeous in the winter.  You can see in the woods, where you can't in the summertime.  Everything just gives you the feeling that it is taking a deep breather before the busyness of spring arrives.
.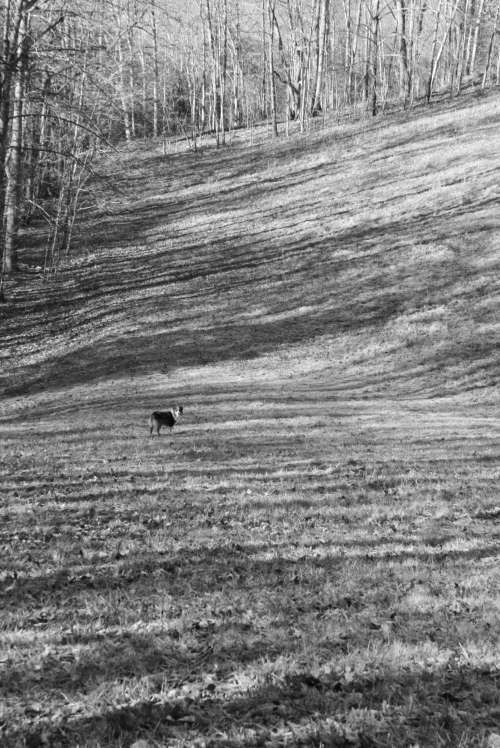 .
Even our view from the hilltop is lovely in the winter time because we can see houses and things we don't see in the summertime because of the thick covering of trees.
.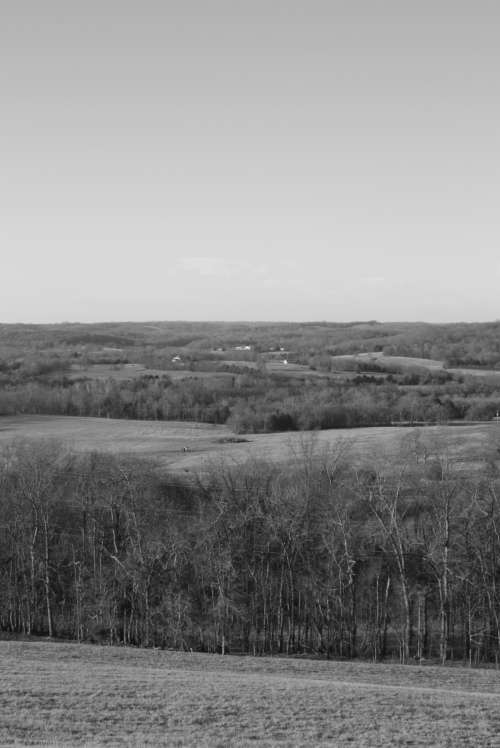 .
But because of the gray days, I spend my winters surrounding myself with color in other areas.  My Craft Room (which also doubles as library, office, and play room for the grand-girls) is a bright and colorful room where I spend a lot of my time.
.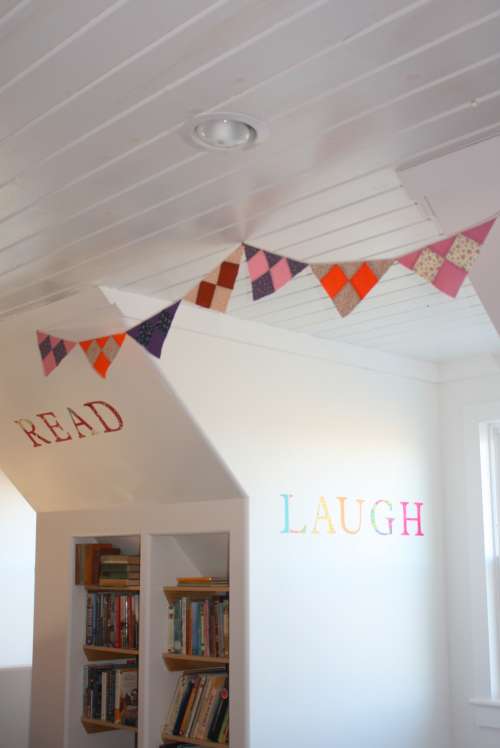 I love to embroider with bright colors and sew with beautiful fabric.  Color cheers me up and makes me so very happy.  Which is one of the reasons why, when I opened the Milk Cow Kitchen book, written by our very own Farmgirl MaryJane, I started grinning from ear to ear.  I mean, seriously.  All you have to do is look at the colorful Table Of Contents pages to know it's going to be a great book!
.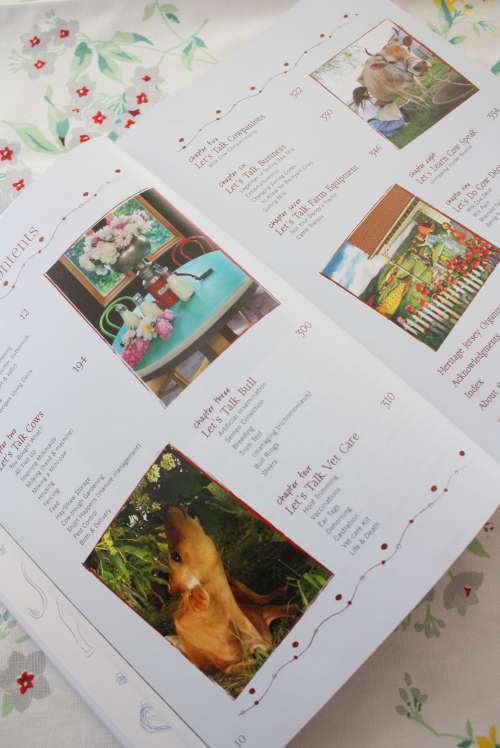 This is a HAPPY book.  Every page is amazing.  Whether it is a cookbook or a coffee table book, I love books that have a cover that says, "open me" and text that is readable and formatted in an engaging way.  This is definitely that.
.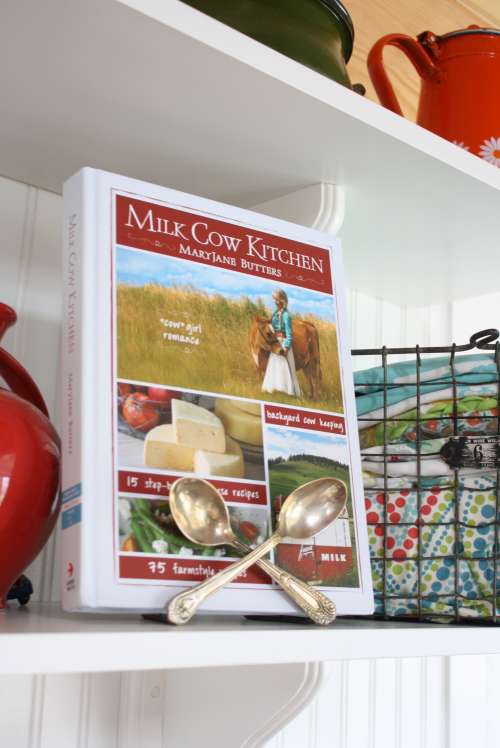 The photography is out of this world.
.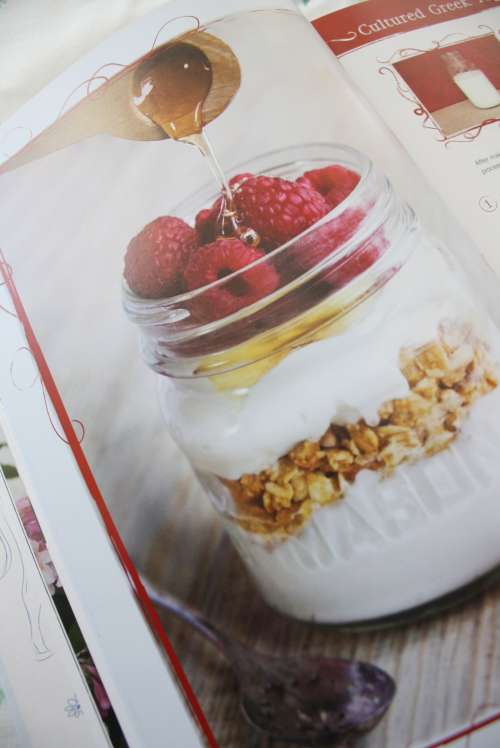 I've recently started noticing food photography and how important styling is.  This book is full of beautiful styling.
.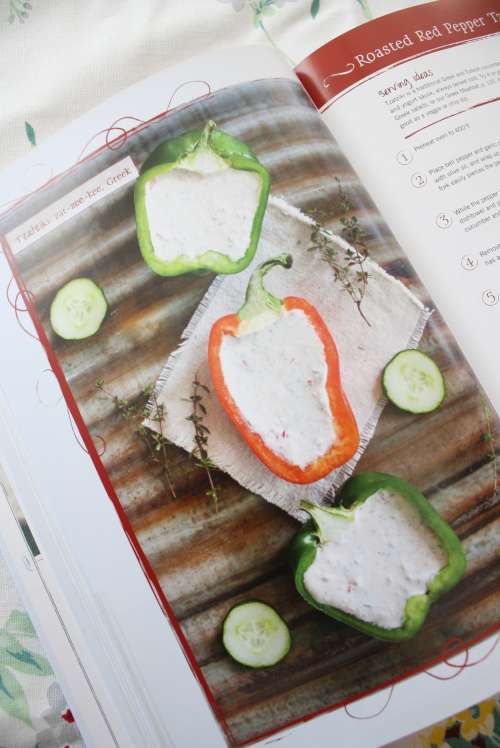 I also love books that have step by step instructions with pictures.  They are more interesting and tell a story, don't you think?  I don't know that I will ever use the information below, but I read every word anyway.  The text font, colors, and formatting just keeps you captive.
.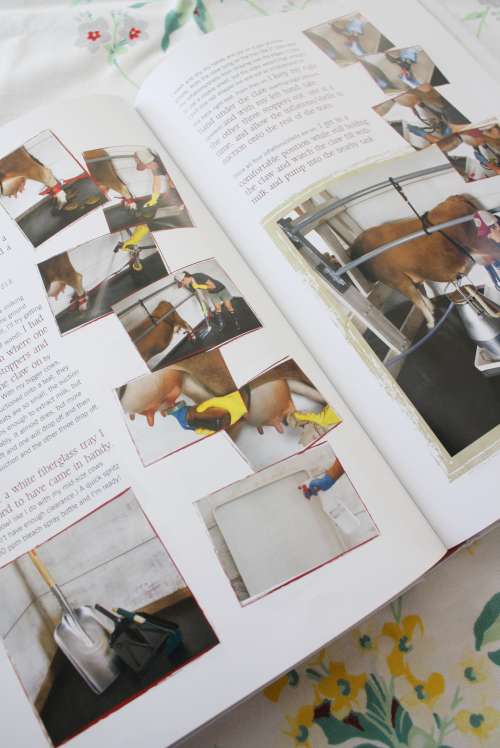 I think this book was made for my kitchen.  It just belongs there amidst all my color.
.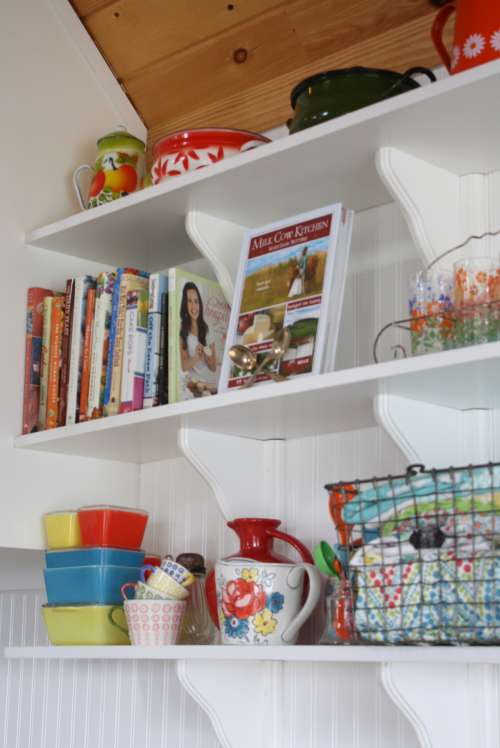 So…..  I've got a treat for you!  MaryJane has given me an autographed book to share with one lucky Farmgirl.   All you have to do to enter this giveaway is leave me a comment!  It doesn't even matter what the comment is about!
.
Even if you already own this book, please enter the giveaway anyway because if you win you can gift this book to another Farmgirl… and put some color in her black and white wintery days!
.
I'll announce the winner in two weeks, February 6.
.
Until our gravel roads cross again… so long.
.
Dori
.
P.S.  Can I just say thank you to all of our wonderful Farmgirls that comment on this blog, email and add color to my winter?  It is amazing how much it brightens my day!