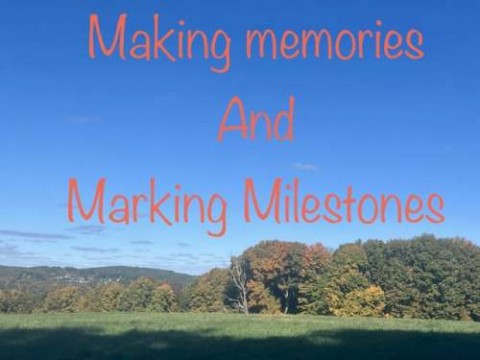 Happy AUTUMN, dear readers! What an exciting start to fall it has been here at our house! The last month has been one of the most exciting for our family in some time! Grab a cup of pumpkin spice tea, and celebrate with me, decorate for fall, and meet our newest (furry) little family member!
My husband and I kicked off the fall season in September by attending our town's Labor Day Parade. We have memories of taking our daughter to the parade when she was a baby. A Newtown tradition, the Labor Day Parade starts at one end of Main Street, and ends in front of two of our town's local grocery stores (each across the street from each other). Floats, vintage cars, polished and shiny fire trucks, and local businesses and groups entertain the town each year with the beloved traditional parade.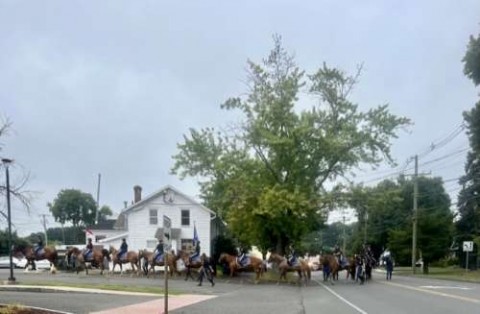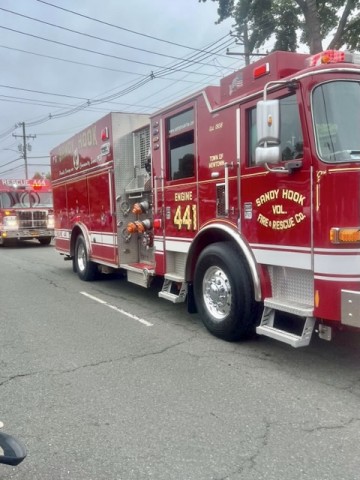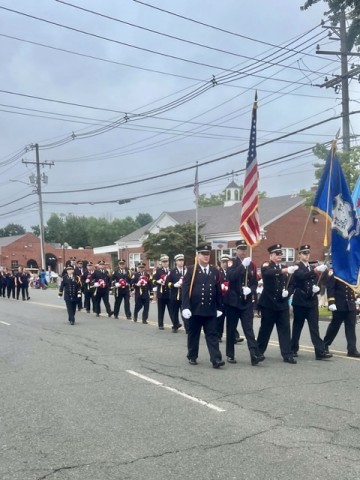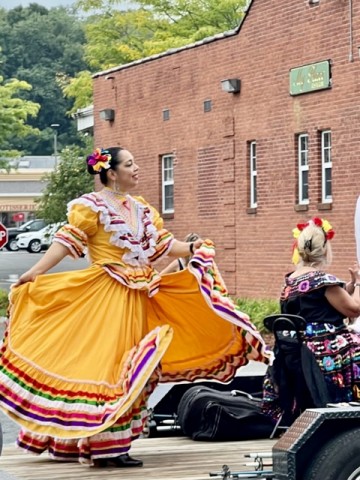 The leaves and trees are changing, and fall is in full swing. Temperatures are dropping, and it gets darker earlier. Time to cozy up!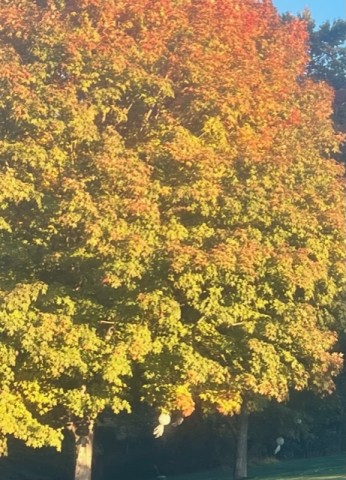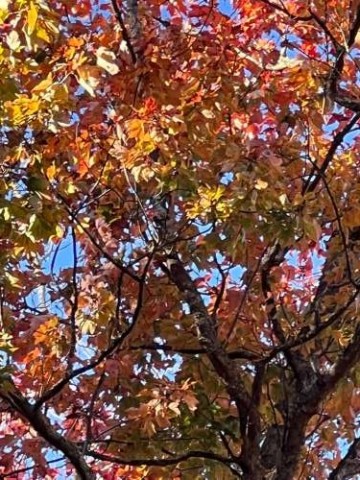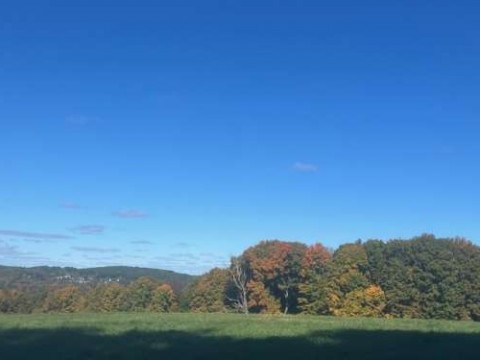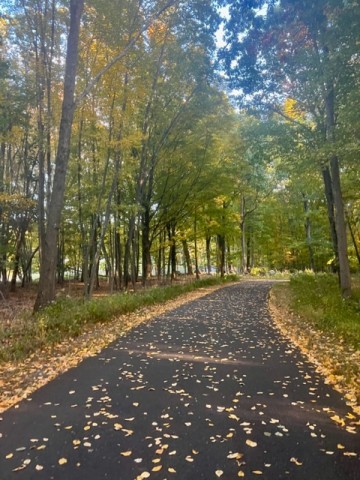 One of our favorite events in Fall in New England is the Connecticut Renaissance Faire, in Lebanon, CT. We take the back roads to the fair, enjoying the season. We love this fair so much, enjoying the vendors, the food, and fun!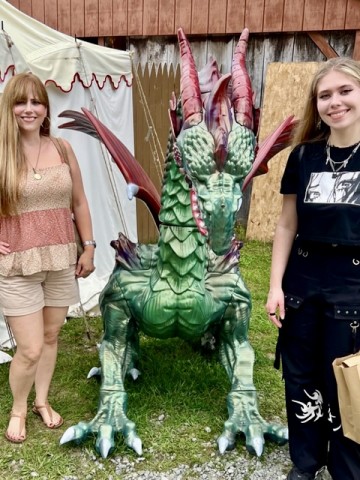 I've now decorated the house and glamper for fall and Halloween. My favorite Halloween special was always "It's the Great Pumpkin Charlie Brown", which originally aired in 1966, the same year as "Gidget", our vintage glamper, so we pay homage to that with a "life-sized" Snoopy greeter.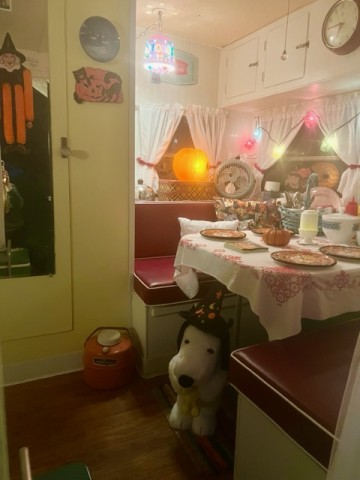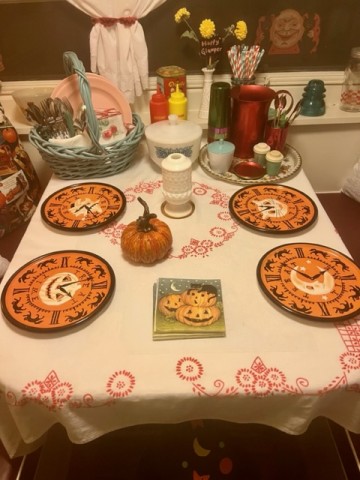 I was overjoyed when my childhood friend (we met in kindergarten) and her husband said they were coming to visit Connecticut for the weekend in late September. I had so much fun showing them around, wanting to give them a real taste of New England. We went to several small town Connecticut "Main Streets" to shop, ate some great meals, visited Kent Falls (a picturesque, woodsy area with a covered bridge and waterfall), and walked on my favorite beach.
We also celebrated my husband's birthday with our Texas friends, eating at the 1754 House, one of our favorite restaurants.
Always delicious food, the site was first opened as an inn in 1754. Beautiful and cozy, it is one of the oldest inns in New England – if walls could only talk, these would have some interesting tales!
Later the following week, we celebrated another milestone – our THIRTIETH wedding anniversary. My husband outdid himself. He surprised me with dinner at a restaurant that I did not even realize we had in Connecticut! Cava in Southington, is a beautiful restaurant, with spectacular decor that changes with the seasons. We ate on the rooftop, which closes during the winter. Though we were there on a chilly evening, we were toasty warm as heat piped through the floor.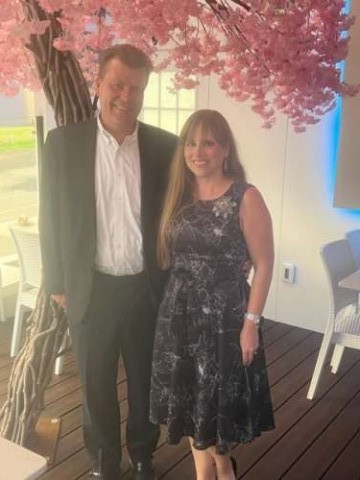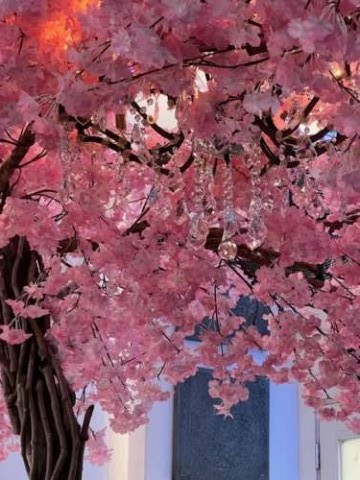 When we climbed to the top of the stairs to go to our table, we were greeted by a life-sized statue of Captain Jack Sparrow, in front of a pirate ship made of flowers! The rooftop was dreamy, and our dinner was delicious! Mother Nature even treated us to a rainbow!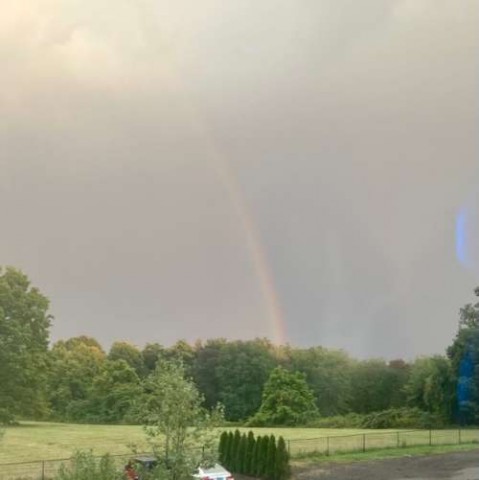 After dinner, we toured the other rooms, decorated for the fall season – the "Villain" room and the "Wizard" room. Christmas is also supposed to be spectacular there, so we can't wait to go back!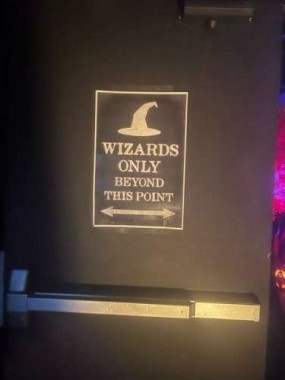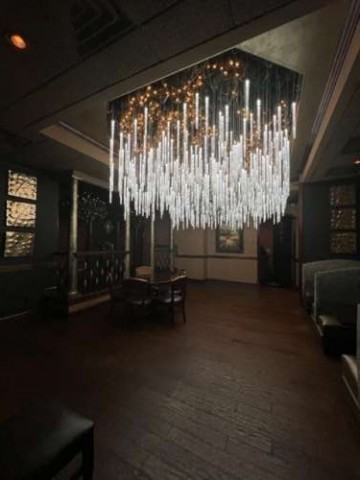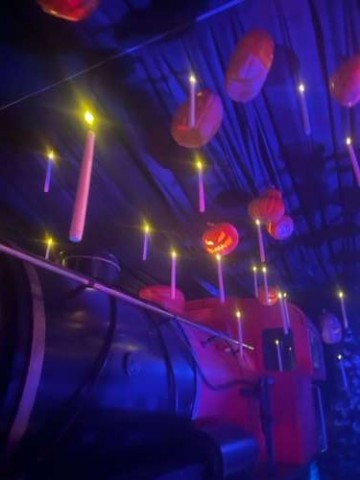 That same exciting week, we were so happy to add to our little family. Meet "Trooper", our 30th Anniversary pup! 
We had been discussing for a while about adopting another little dog. Pip, our beloved chihuahua, is now elderly, "retiring" from lots of activity. He is still fine, but at fourteen, he is slowing down. I saw a photo of a pup on the website of the rescue that we have adopted from three other times. Smitten at first sight, I thought the little dog was just the cutest, and sounded like he was just who we were looking for! 
Trooper's transition into our blended fur-baby family was seamless. He loves Pip, and Pip's happy to have another "little" around.
The big dogs love him, too, and he even gets along with the cats, (though Norman has been a bit aloof in protest of being outnumbered).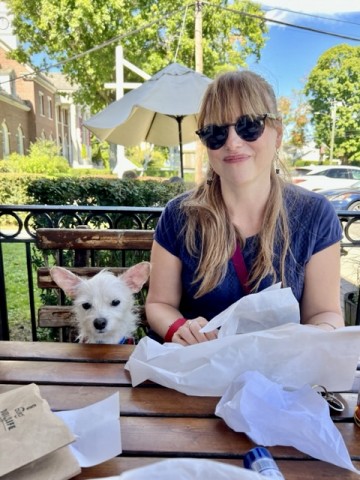 Trooper and I have bonded so much! He has my heart wrapped around his little paw, and is my go-everywhere buddy.
As October arrived, we were bursting with pride at our daughter, who also crossed a milestone as she graduated from The Toni and Guy/Ricci's Academy. She will take her last state exam to be a licensed hairdresser.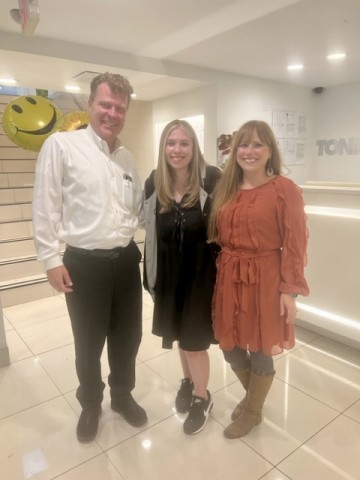 We are very happy that we have such a great hairstyling and barbering school nearby, as she met future stylists from all over. It was a great year for her, and she loves what she is doing, with dreams of someday having her own salon. Audrey has also started work at a wonderful, organic hair salon! We are so proud of our girl!
Lastly, we also took a one-day road trip to Milford, Pennsylvania, to meet up with my friend, Robin, and her husband. We were surprised how close we are (it only took an hour-and-a-half to get to northern PA). The Poconos are so beautiful, and we loved having lunch at the Water Wheel Cafe, which is in an old, historic grist mill! So much history in that building!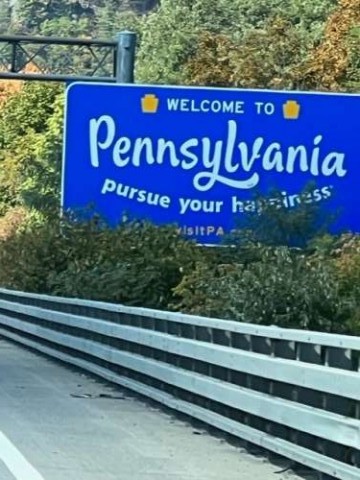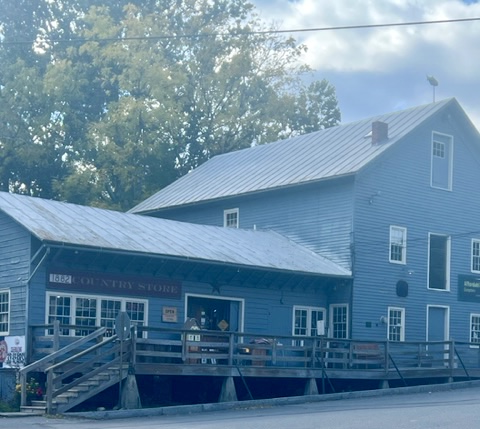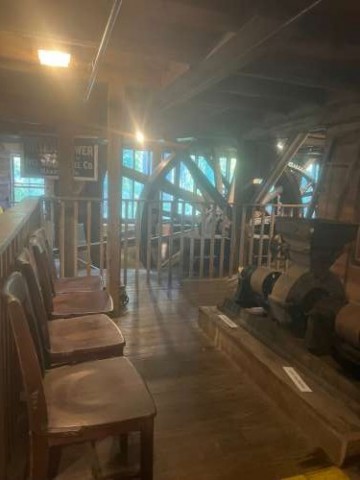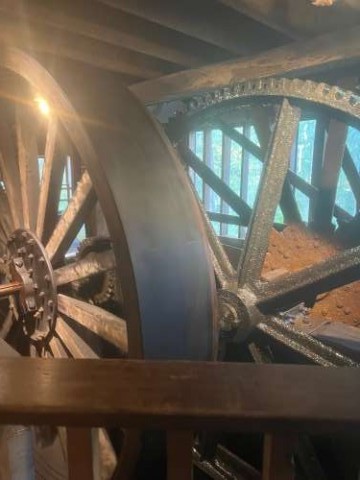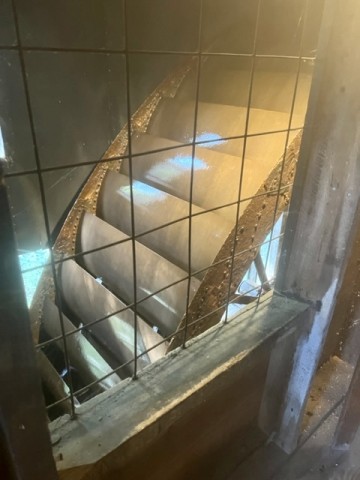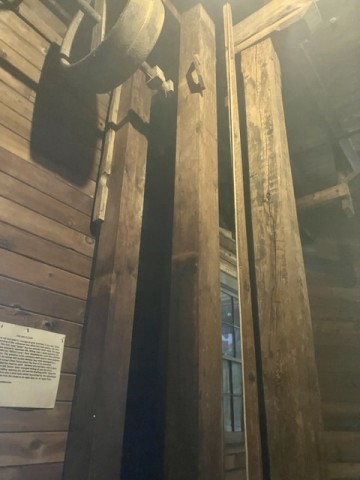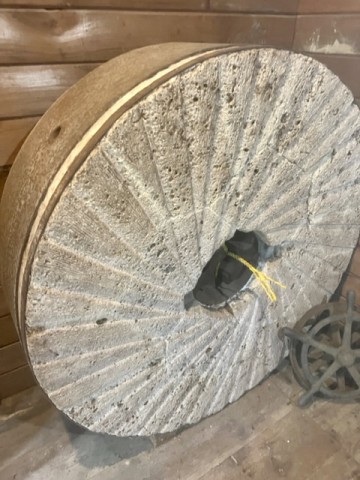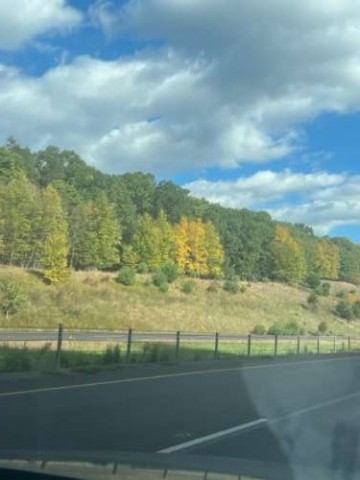 It's been a fun-filled, memory-making and busy month, and we are now looking forward to a cozy fall, with the holidays right 'round the corner! How about you?
Wishing you all a wonderful fall season, and a very Happy Halloween! Leave me a comment and let me know you stopped by!
Until Next Time…Farmgirl Hugs, Nicole