.
Fall is in the air here in Tennessee and I've been enjoying doing a tiny bit of fall decorating!  I really love to drag my summer out until October but I have put out a few things in my house!  I made this super fast fall project and decided to share it with you because absolutely ANYONE can make this darling garland!!!  It is also a very inexpensive project and you can have it made in less than an hour and it is an excellent project to do with children of all ages.   So lets get started!
.
Necessary Supplies: 
Felt
Pendant Pattern
Scissors
String
Easy Loop Turner or a Safety Pen
Embroidery Needle
Embroidery Thread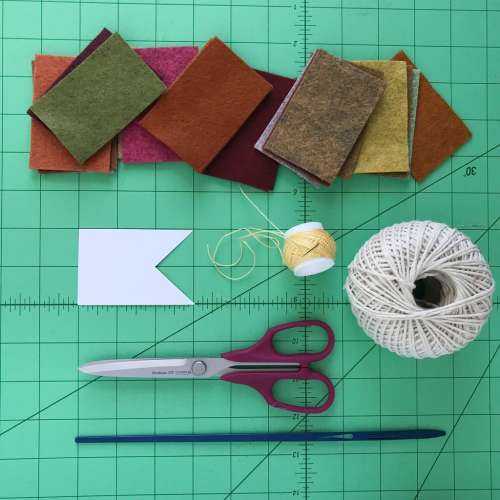 .
Instructions:
Step One:  Gather supplies and make a pendant pattern from paper.  I made mine 2 inches wide by 3 inches long and I simply cut the middle points from the bottom edge to the center.   Using good sharp scissors, cut as many little felt pendants as you want.
.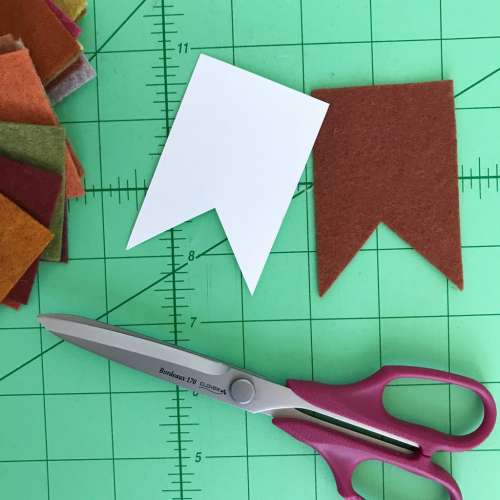 .
Step Two:  Fold the top part of the pendant over about 1/2 inch and press with a warm iron.
.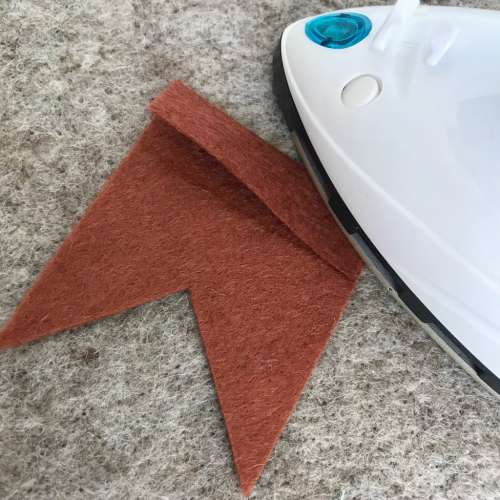 .
Step Three:  Using an embroidery needle and embroidery thread, simply sew a running stitch close to the raw edge of each pendant, creating a hem.  This is a quick process and you do not need to get too concerned about perfection – I promise it won't even be noticeable!
.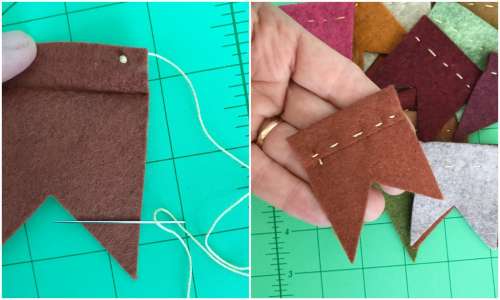 .
Continue until you have sewn all pendants.  (This is a super fun way for children to learn to sew a running stitch.)
.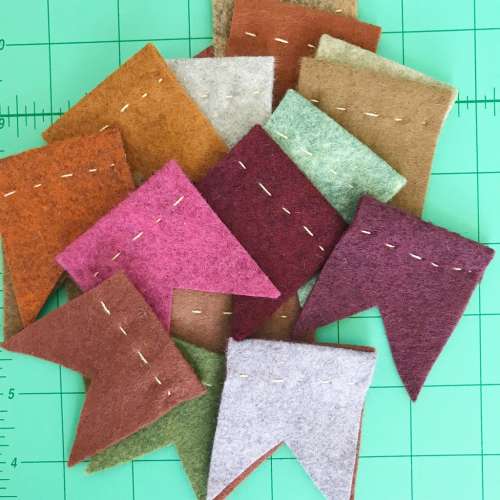 .
Step Four:  Using the Easy Loop Turner attach one end of the string to the turner by sliding it into the slot.  Push the turner through the hem you created at the top of each pendant.  Continue until all pendants are threaded on the string.   This step could also be done with string attached to a safety pen.
.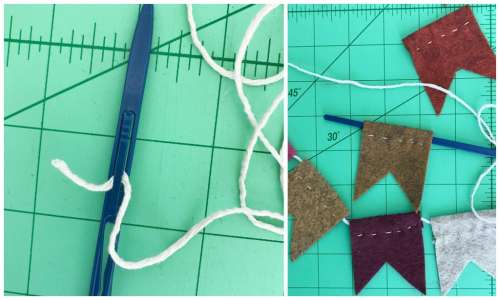 .
Your Felt Flag Pendant is finished and now you can hang it and enjoy it.  Honestly, it is so simple but yet so adorable!
.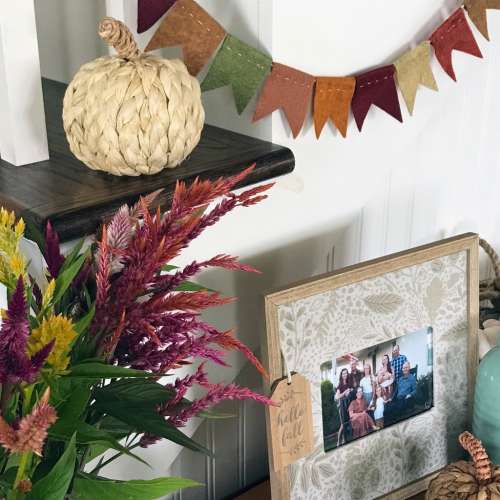 .
I loved making this project.  I think it is so easy to get overwhelmed with big sewing projects that take so much time and often don't even get finished.  This little Felt Garland is something that anyone can start… AND finish!
.
Til our gravel roads cross again… so long!
.
Dori