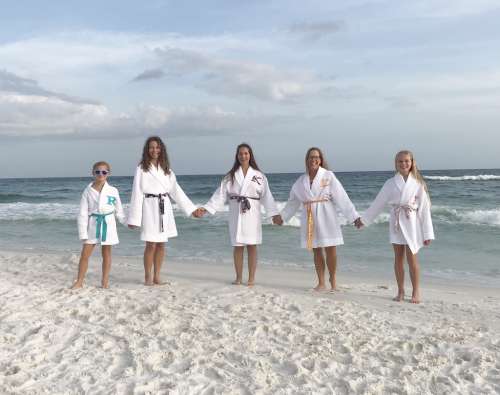 .
Hello friends!
We are heading into the end of our Summer season and usually I go into Fall kicking and screaming!  But for some reason this year, I'm ready to slow down and enjoy some Fall days.  Last week we took our yearly trip to Florida with our adult kids and our grand-girls and I enjoyed sewing up a super fun surprise for us girls!
I had been gifted 12 yards of Turkish Waffle Weave fabric that is soft and dreamy feeling and all I could think of was how fun it would be to make swim/spa robes for each of us girls (there are 5 of us).
.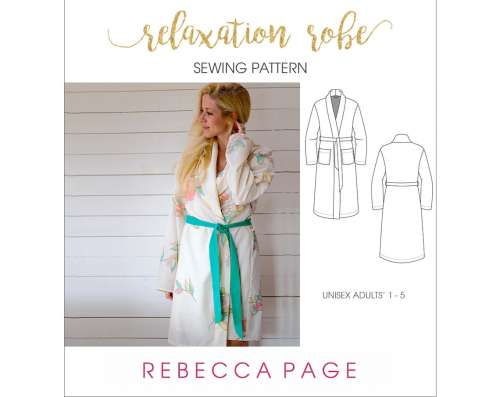 .
I used a pattern that I love by Rebecca Page called Relaxation Robe.  You can purchase that pattern from her online shop here.  It's such a super simple pattern to make.  I used my Serger and honestly it only took about 30 minutes to sew each robe.
.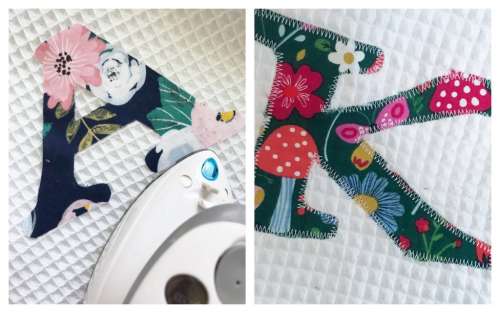 .
I decided that I'd really like to personalize each robe with a monogram from our first names and I did that simply by cutting out the fabric and fusible webbing to create an iron-on monogram, which I then adhered to the robe with a zig-zag stitch.  It was fast and easy!
.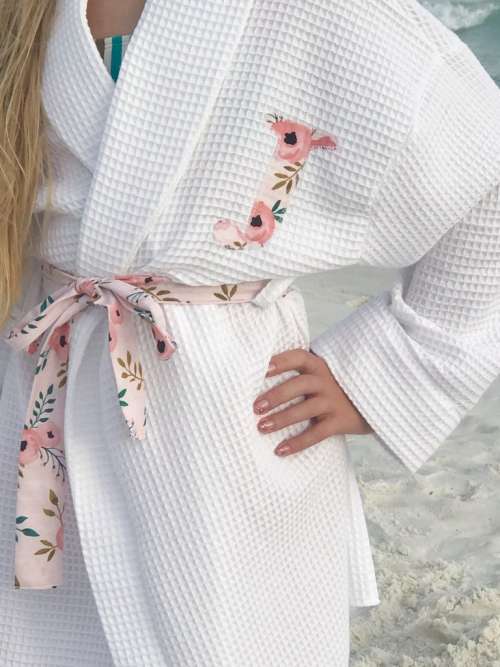 .
I also made the belts out of the same fabric used for the monogram.  It just make each robe  a little more personal and not quite so "matchy-matchy"!  They looked so cute and we all just loved wearing them together! My girls were such good sports!
.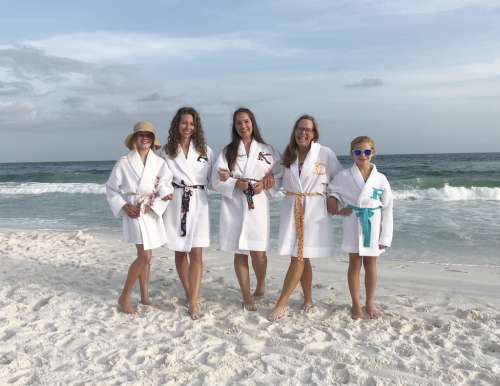 .
My grand-girls really love theirs!  They've worn them constantly and they are absolutely adorable in them!
.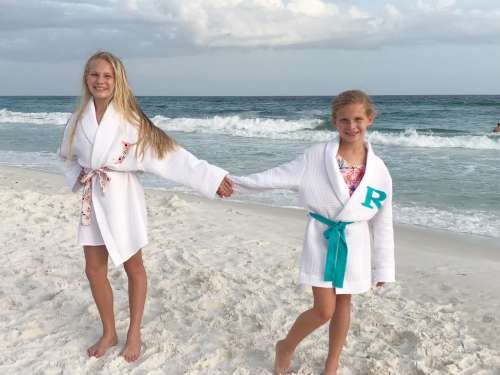 ..
It was a fun way to finish up my summer sewing!
And now I'll leave you with a little bit of sweet news….  our son and daughter in law are expecting a baby in the Spring and they surprised us with a fun baby reveal in Florida and it was so much fun!!!  We are just beyond excited!!!
.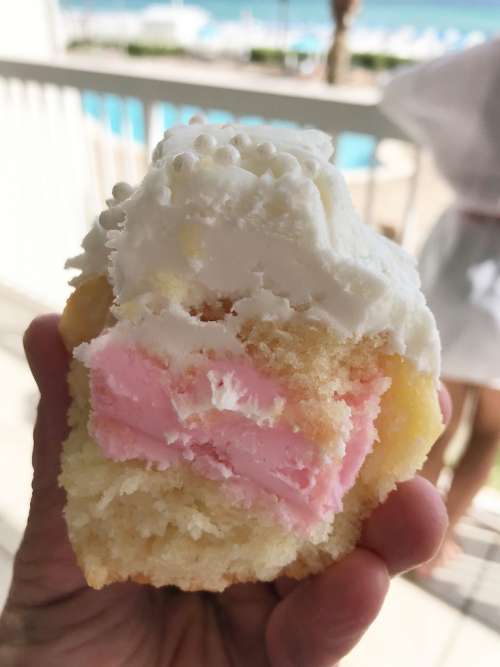 .
So this Fall, you'll be finding me in my sewing studio working on some baby things!
.
Until our gravel roads cross again… so long.
.
Dori