.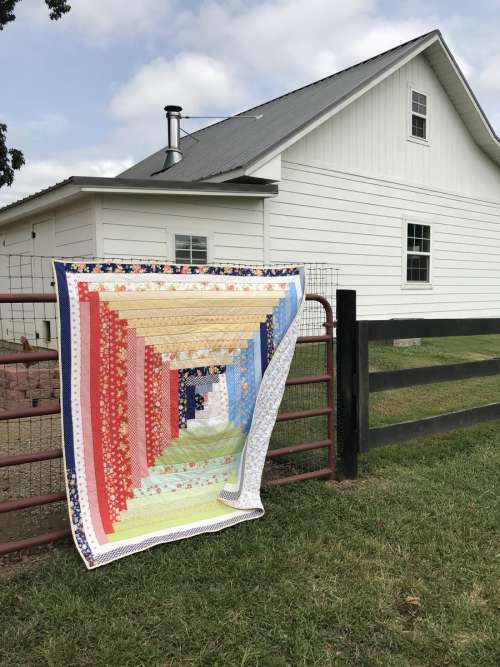 .
Hello Farmgirl friends!  Here is hoping that everyone is feeling a little back to normal… I know a lot of that has to do with where you live.  But here in Middle Tennessee things are feeling a bit like old times!
.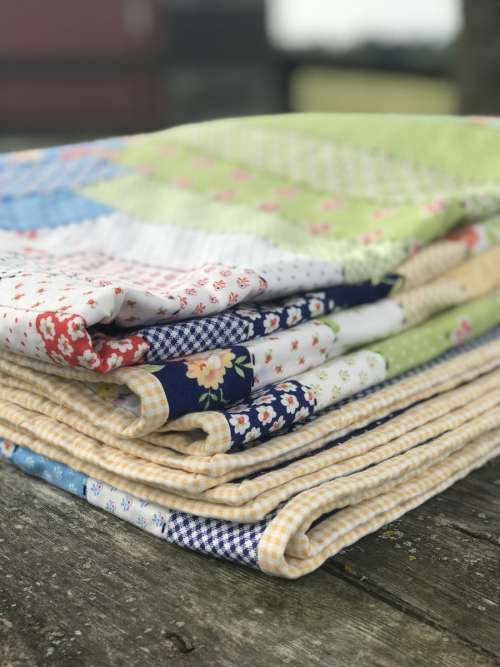 .
I look back on our months of sheltering at home and what I accomplished (not much!) but one thing I'm so proud of is this super fun quilt that I made!  Let me tell you a bit about it.
.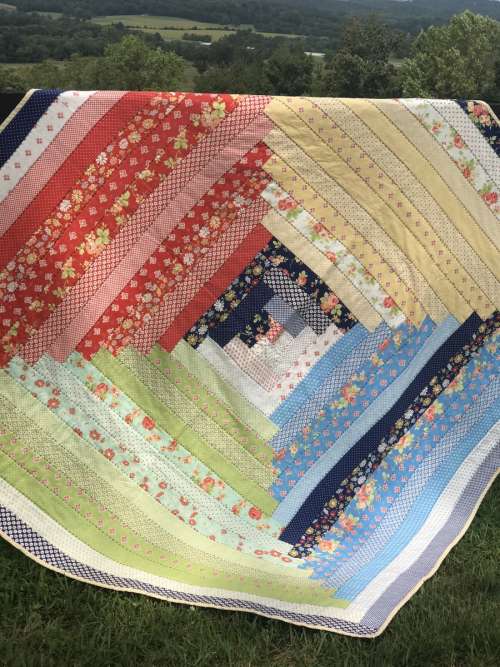 .
I have a friend that makes these amazing huge Log Cabin quilts (they are what I call her signature quilt) and I am so in love with them.  You can read all about it on her blog here.  If you search Norah Quilt on her blog you'll find all the posts on this amazing quilt with tutorials and everything you need to know.
.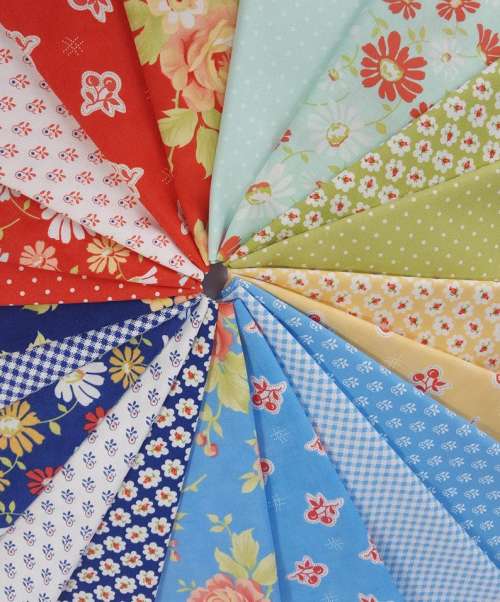 .
I decided this summer was the perfect time to make one.   I purchased two Jelly Rolls of precut fabric and that was such a fast way to make this quilt.  A Jelly Roll is strips of 2.5 inch widths of fabric already cut and ready to go.  I chose the fabric line Catalina by Fig Tree.  It turned out to be perfect for my quilt.
.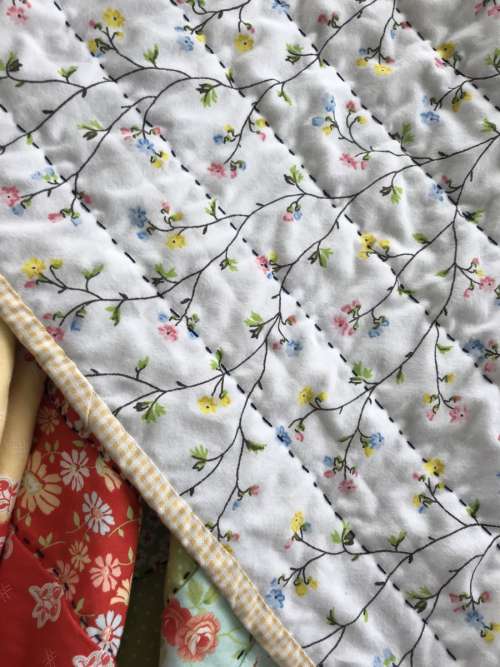 .
For the backing I used a vintage sheet that I had.  I love backing quilts with vintage sheets!
.
.
I hand quilted it with navy blue #8 perle cotton embroidery thread.  Oh how I love hand quilting a quilt for someone I love.  Good thoughts and good memories were sewn in every stitch.  (More on that in a minute!)
.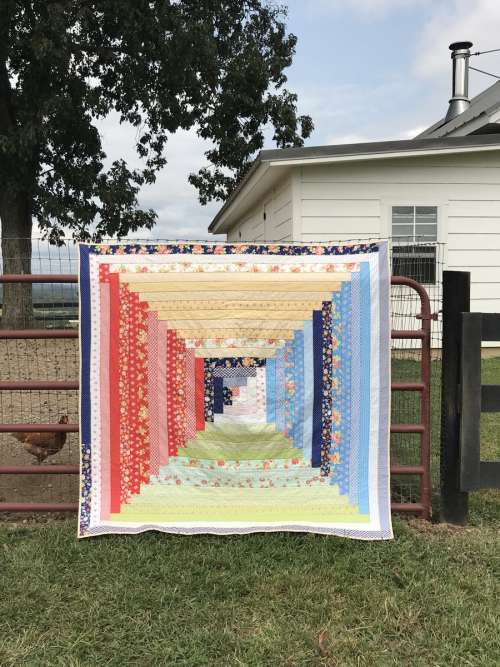 .
I've seen these done many ways but I really like the rainbow effect of colors and the way they join in the center with a darker color.  I really didn't even take the time to lay this out too much… I just started sewing!
.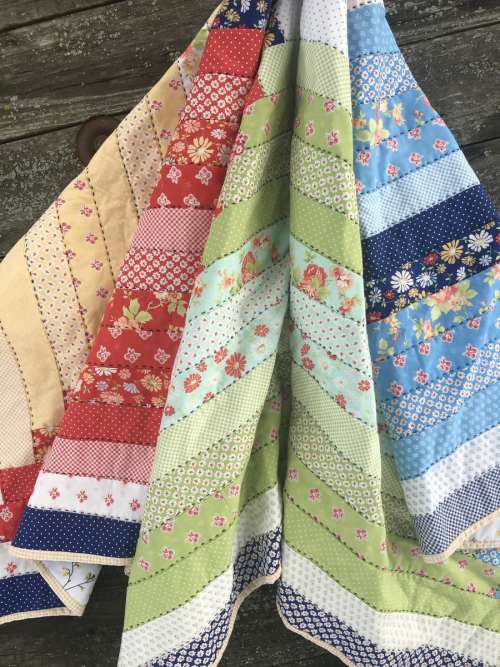 .
Who is this quilt for, you ask?  There is a person in my life that I've known for only three short years.  She has done amazing things for me and during quarantine she was the person who kept me from getting down and out!  This person is Marcie, my Fitness Coach that I've written about here and here.  During the shelter in place months when our gym was closed she took the time to record and post DAILY workout videos to her private fitness page.  We were held accountable by commenting how long it took us to complete the workout, our feelings about it, etc..  She also held an online challenge posting menu ideas, and we logged our fitness minutes etc..   As a result I stayed in shape, stayed motivated, and stayed encouraged during those 3 long months of not being able to attend my fitness classes.  
.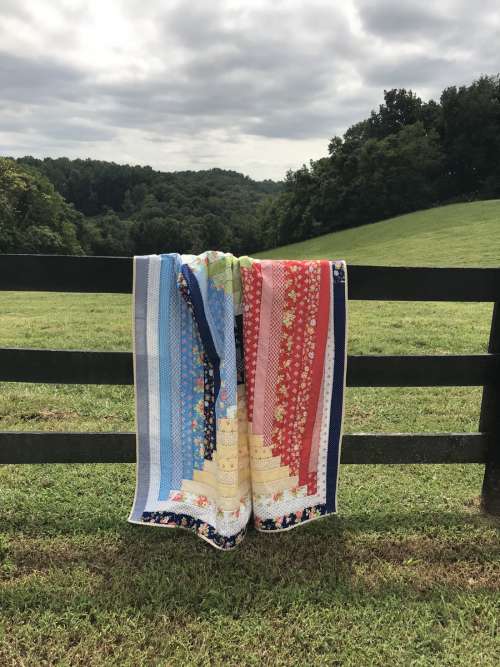 .
Marcie means the world to me in so many ways.  But for everything she has done in the past three years to get me where I am today… this quilt is for her.  I have not gifted it to her yet (I don't think she reads this blog!!!) and I'm super excited to do it!  The hold-up for me is that I'm including a card thanking her… and it comes from deep in my heart.  Those are words that just don't flow super easy to paper and I'm still working on that part.  (Plus her birthday is in a couple weeks, so I'm thinking it'll be a great time to gift it!)
.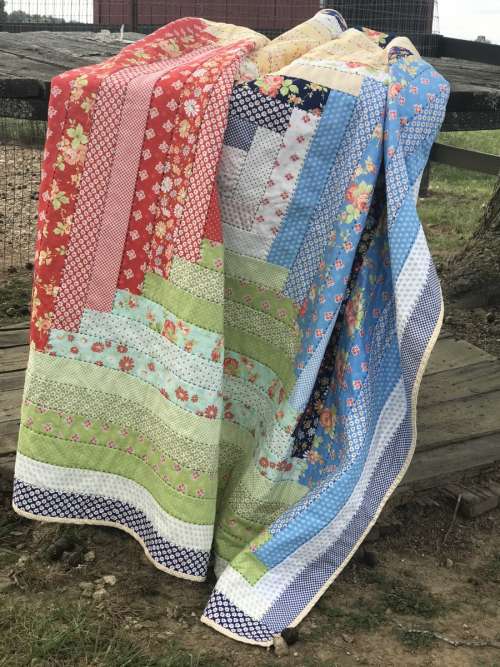 .
I had countless other things that I was able to do during the months when life slowed down.  Someone said to me today "You know, I think I thrived during Covid months" and I had to agree.  I think I had some really strong awakenings in my own life of how busy I have become and I really genuinely loved the slowing down part.  I'm trying to hold on to that part really, really tightly.
..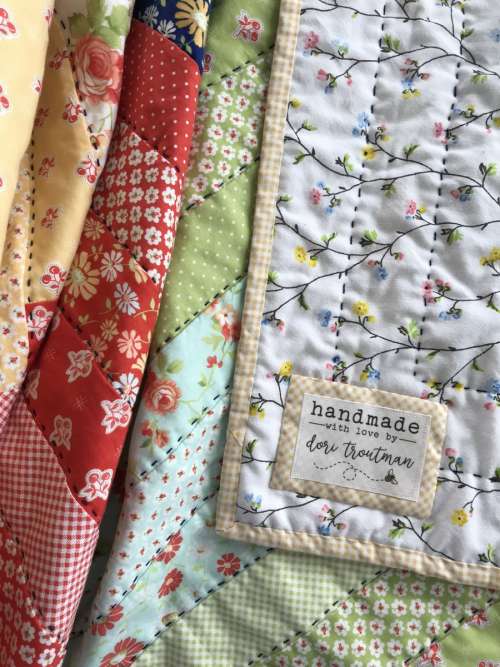 .
I hope all of you are well, happy and thriving!
.
Until our gravel roads cross again… so long.
.
Dori