[Previous Rural Farmgirl, April 2009 – May 2010]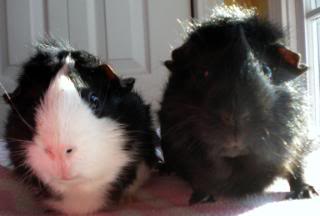 One of my favorite pastimes is to visit other farmgirls' blogs. It is just one more way that I gather evidence of all the brilliance in the world.
However, I must now say good-bye to that part of my life…Okay, I'm just kidding, but after last week I will be more cautious as I enter through those virtual gates.
Let me start by saying that I don't really understand the affection some humans have for rodents. I, for one, don't see the attraction. Yet to be fair, I will confess that when it comes to rodents, I don't "see" much of anything after one scurries across my line of vision, with the exception of silver stars and la-la land.
To say that I don't like them would be a huge understatement. Recently I got a startle when a fellow farmgirl enticed us to her blog site. I love this particular blog (normally) and have in the past, found it a very fun place to visit. Recently, however, I have been increasingly concerned about this particular farmgirl as I read her posts and her comments like "Oreo is shy" and "guinea pigs are fun-loving and very affectionate." I have yet to decide whether I think she is crazy or if she is my hero. I have never stayed conscious long enough in the presence of the vermin to be able to make any such assessments.
A few years back at a book club meeting, I was too busy chit-chatting with other attendees to hear the host excuse herself to go get her "new family member." To my surprise, she re-entered the room with her chinchilla named Max. (For anyone who may be unfamiliar with what a chinchilla is…picture a rat on steroids.) When I came to, I had bloodied my nose and broken my glasses on the table that caught my face as I passed out.
Yes, I know that I have an irrational fear. I also know how hysterically funny irrational fears can be to people who don't have them. I once laughed so hard I couldn't breathe when one of my parents' foreign exchange students found himself trapped in my grandparents' back pasture with chickens. I had been sitting in the living room at my grandparents when we heard blood-curdling screams, and I was certain that we would go out and find some sort of bloodbath in the back. We instead discovered Seigo running around the back pasture as if HE were a chicken and someone had lopped off his head. It was the funniest sight ever…second only (at least according to my book-club friends) to watching me turn a pasty white and pass out, thumping myself in the head with the table where we were sitting.
Now look, I am a farmgirl and a tough one at that. Snakes don't freak me out. I can buck hay bales. I have pulled calves and do many of the chores that farmgirls just have to do. I have worked in the grain bins, driven tractors, trucks, and anything else that can be driven, but I am simply NO good when it comes to the little vermin that inhabit the earth. Yes, that includes my mother's "house" rabbit, the squirrels in the park, and the little prairie dogs that run wild around my house.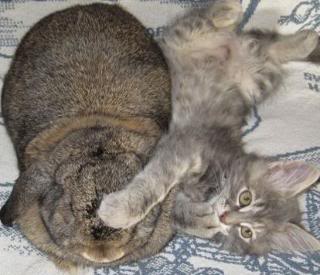 As a young married woman, my husband was a ranch foreman. As "luck" would have it, our home was located just about as close to the feedlots as anyone would want to be. During the spring when he would have to separate the calves from their moms, the bawling was deafening. Nevertheless, I will now admit that while one couldn't hear radio, TV or themselves think during this process…everyone heard me loud and clear when I discovered our home had been infested with mice. In that instance, I managed to get my boys on top of the kitchen table with me before I was consumed by the fear that left my body in a puddle.
While blogger Deborah Jean may love her little rodent friends, she (after some giggling at my expense) has agreed to send me a warning in the future. However, the damage is done and I don't think I will ever be able to eat an Oreo cookie again.