We've turned the corner to February!  It's still Winter, but on the "bright" side,  days have begun to get longer, and we've been doing some Spring dreamin'!  I've got hot organic tea made; have a cup and let's chat about "this and that"!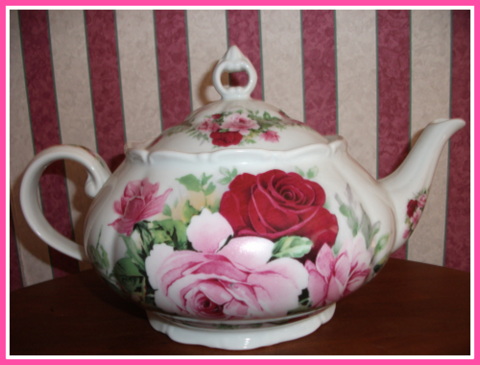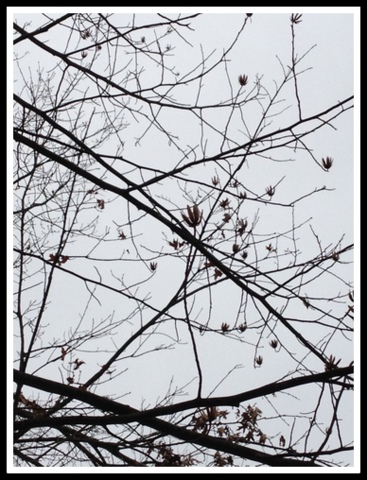 Winter's bare trees and overcast days can seem so dreary! I just love bright seed catalogs that come pourin' in to the mailbox this time of year! I've ordered and received my seeds, have you?  This year, I decided to try some heirloom varieties from Baker Creek Seeds, (http://rareseeds.com/). Thumbing through their big, glossy catalog was a treat on a gloomy day.  A few more weeks and I can start my indoor planting!  I'm most excited to try "Atomic Red Carrots" this year.  Seeds are fun to have in my mailbox on an icy day!  Are you trying any new varieties this year?  Tell me!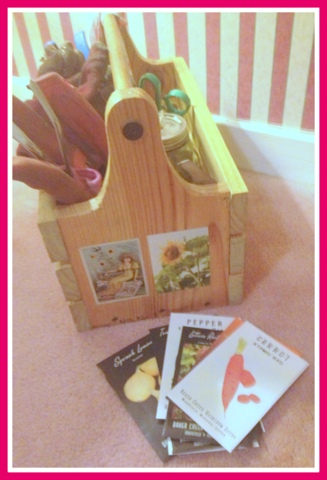 My seeds arrived in the post, and I'm dreaming of breaking out the garden tools. A few more months left to go…Do you like my gardening box? I was using a re-purposed vintage soda crate, but missed using it for so many other purposes. I got my dad to build thisto my specifics, then I used clippings from magazines to decoupage it and clear coat to seal. I can now carry all my tools with one hand.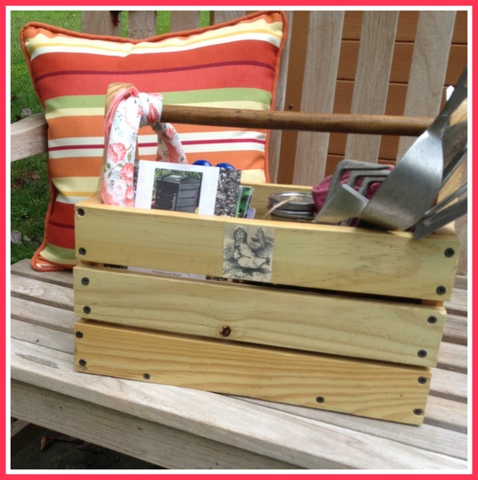 Speaking of mail, boy, did my mailbox have tons of sunshine in it the last few weeks!  I was so honored to be picked "Farmgirl of the Month" on the Farmgirl Forum for January!  I was very  touched and elated by all the wonderful wishes, cards, and goodies that farmgirls from all over showered me with.  Thank you so very much!  Now it's my turn to pick the FGOTM for February!  Oh…such a hard decision!  There's so many wonderful  farmgirls worthy of such a special honor!  (Find out who I picked on  the FGOTM thread on the Farmgirl forum)!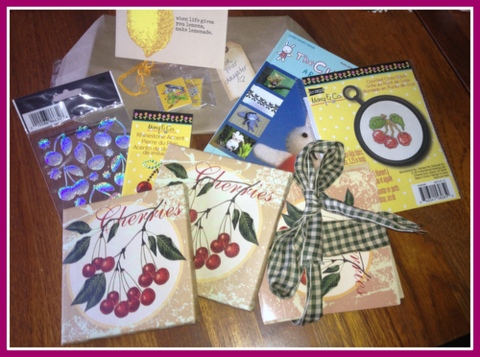 For our January Simpler Life Sisters Farmgirl Chapter get-together, my friend  Ali did a presentation on her stay at the Hippocrates Institute and her dedication to a raw food diet.  Now a new favorite "after school snack" is dipping romaine lettuce leaves into organic hummus instead of chips or crackers. Ali suggests mixing hummus with guacamole…delicious!  I'm also over-the-moon for something I'd not heard of before, Bragg's Liquid Aminos Seasoning (like a natural soy-sauce replacement, made from Non-GMO soy). I picked mine up at a local organic grocery store, where they mixed a scrumptious salad dressing of oil, lemon, and a few sprays of the Liquid Aminos. We want salads every night!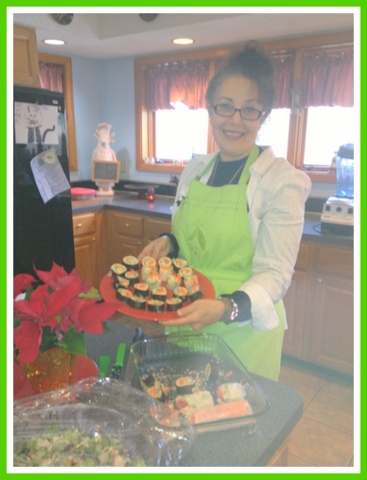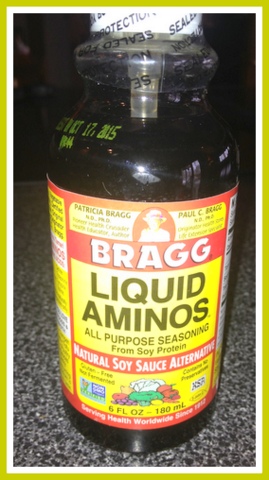 Long winter days are a good time to tidy up drawers and closets that have gotten messy.  Like me, do you drool over photos in magazines of a "Craft Room"?  We had craft supplies everywhere: in desk drawers, closets, in boxes.  We'd look several places if we needed a glue stick or tape.  A craft room isn't practical for me, so I turned a small dresser into a place where anything craft-related goes: crayons, markers, pencils, in one drawer;  our stamping/scrapbook supplies in another; anything and everything craft-related  is  neat and organized.  The dresser's an anchor piece in my sunny "tearoom". You could also use a chest that's tucked in a hallway or guest room.  The idea is to put everything in one place. Our craft supplies are now much easier to find and use, and look better than tucked in plastic boxes here and there.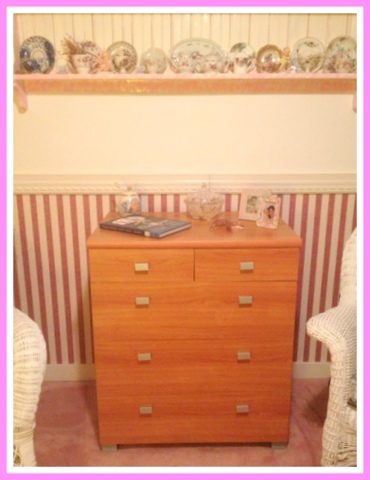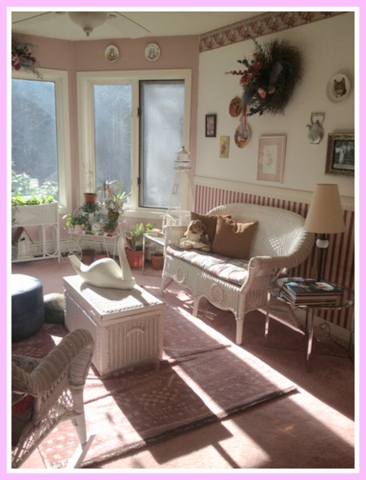 The "tearoom" is near the kitchen, so supplies stored here are convenient.  It's a really sunny room even on the frostiest winter days.
On frosty days, we love our cozy fireplace, but store-bought fire-starters always bothered me with their petroleum smell! Always looking for ways to replace conventional chemical-laden products with something natural or homemade, I'm now making my own.  I know Scouts and campers have been doing this for years, but traditionally the starters are made in egg cartons.  The organic eggs I get come in plastic containers (great for seed-starting, not fire-starters). I make my version using all-cotton dryer lint, and stuff it in cardboard tubes from toilet paper rolls. I then pour melted leftover wax from used candles inside the tube, let it cool, then flip the tubes over and and pour the wax on the other side.  Be very careful melting wax!  It's highly flammable!  Soy candle wax melts fast and can splatter, so use extreme caution, and use very low heat.  The starters work great, and are economical, since cases of commercial fire-starters are so costly!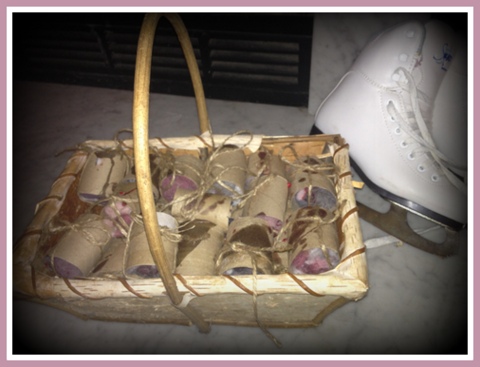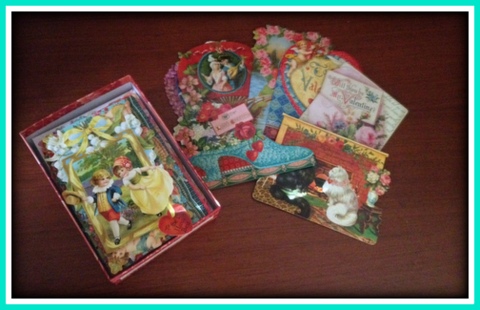 Hope I've inspired you today! And, here's wishing you have a very Happy Valentine's Day!  (I can't wait to mail out the vintage-inspired Valentine's cards I found)!
Until next time!  Farmgirl hugs, Nicole