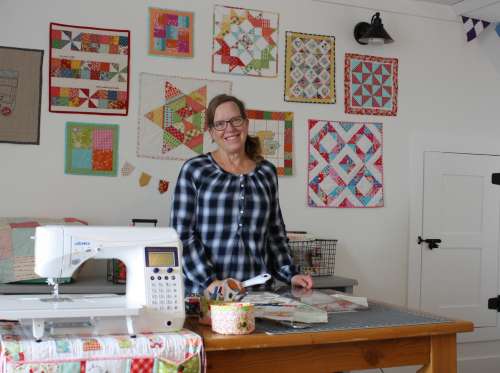 .
Happy New Year friends!  Are you the type to make resolutions for the new year?  I don't exactly make resolutions but I love setting some goals.  And I really love the kinds of goals that have to do with projects!  Because we all know how much I love projects, so setting goals for that is a no-brainer!  (smile!)
I've had this idea simmering in the back of my mind for way over a year now and it is the idea of holding a summer quilting camp for children.  And if the only thing that came out of the classes would be instilling a knowledge of quilting, then I would be happy.  But if I was also able to spark an interest that would lead to a love of sewing and quilting, I would be ecstatic!  I know that it seems silly that just jumping in and doing it should be so difficult, but teaching children sewing is a really hard thing to do.  What it requires is a whole lot more than just a desire to do it!
.
So… you know where this is leading right?  The biggest project goal I have set for myself for Twenty Seventeen is to plunge in to this dream and hold a children's summer quilting camp!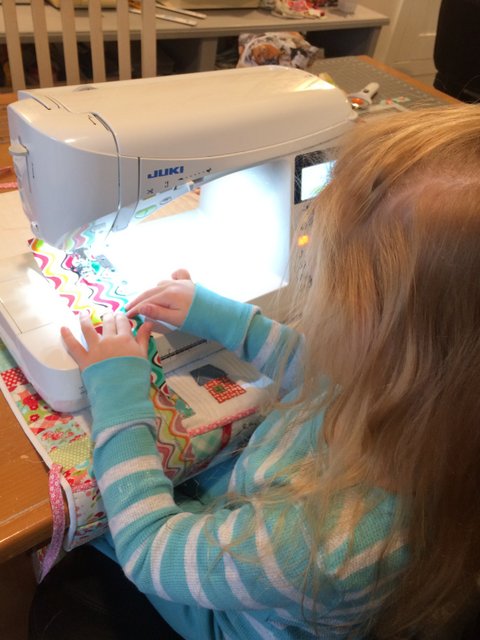 My youngest grand-daughter, Rosetta learning to sew.  This machine is great because it can sew at a snails pace and she can use her finger to start and stop instead of the foot pedal. 
.
I've decided the best number to start with is four children.  And I already have them hand-picked to be my guinea pigs!  Two of them are my grand-girls (ages 6 and 9) and the other two are daughters of a friend (they are ages 10 and 13).  So I have a broad age range but there are a lot of benefits to these four girls.  Other than my littlest grand-daughter, they all three have their own sewing machines and have a good base of knowledge of sewing.  And they know me and will be very forgiving of my mistakes!  (I will do all the fabric prepping and cutting as I don't feel any of the girls are ready to use a rotary cutter yet!)
.
We are months away from being able to start so I have plenty of time to plan it out.  And I'm a planner so I'm going to enjoy every step of the journey.  I thought I would share a few things with you today and how I'm getting started on the planning process and this way if there are any pointers that some of you could give me; I'm all ears!
.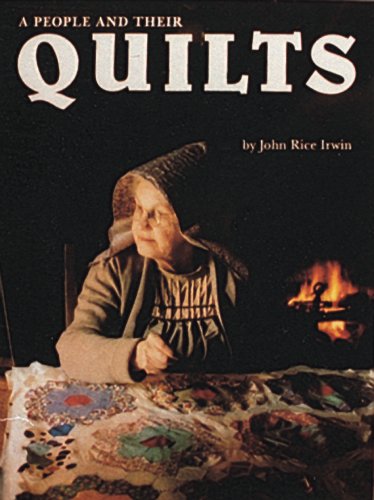 .
I want to teach some of the history of quilting along with the actual sewing part.  A book was recommended to me from my local quilt shop called: A People And Their Quilts.  I was able to pick it up at my library and I've loved reading it.  It has wonderful stories of quilters in Tennessee from days gone by.  Beautiful, amazing stories.  Some of which I'm so excited to share with the girls as we sew.
.
I sent a text to my friend Luanne, in Nebraska (she's a quilter!) to ask her opinion on simple, beginner quilt blocks that I can start with the girls.  She responded with the above text!  Basically buy this book!  (Smile!)  But she was a big help as we bantered back and forth about a few different blocks that seem simple.
.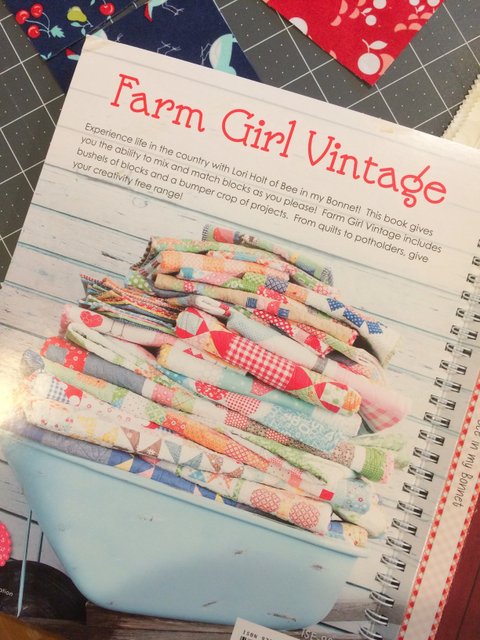 .
I didn't buy her suggested book but I do own Farm Girl Vintage and it is a treasure of vintage quilt blocks.   So in looking at all the quilt blocks in this book as well as many others elsewhere I finally chose six blocks that start very beginner and hopefully evolve at a fairly good pace.
.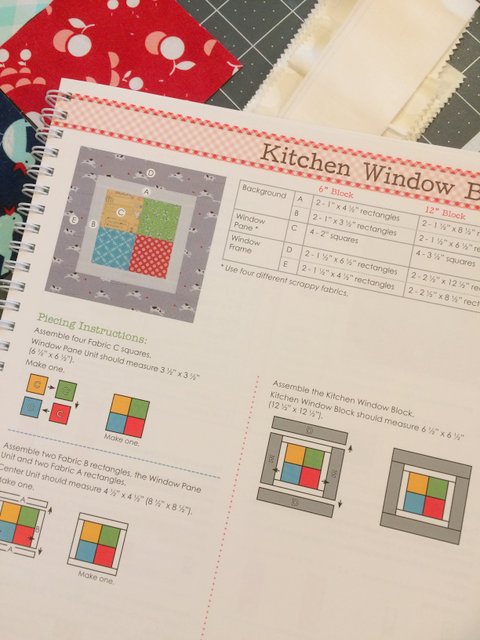 .
I intend to use the book in the class with the girls to show them how to read a quilting pattern.  It's such a well-written and colorful book that it makes it super easy to understand.
.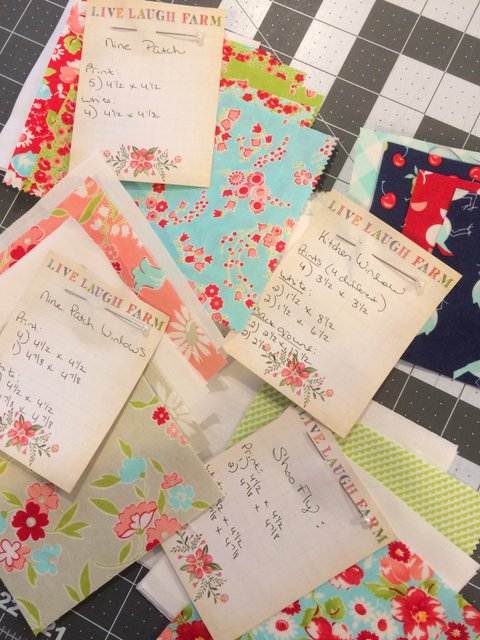 .
And to make sure that each block is something the girls can sew, I've been making them myself and evaluating the sewing level of each.
.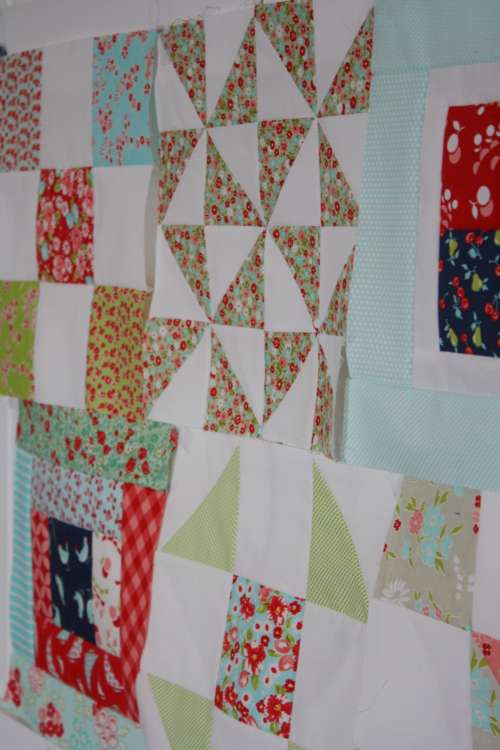 .
.
We will begin with the easiest and each week we will work our way up to the hardest grand finale which is the Pinwheel block! One of my very favorites and actually will be quite tricky for beginners but by week six I don't think I'll be calling them beginners anymore!
.
Here are the blocks I chose and my quickly sewn samples:
.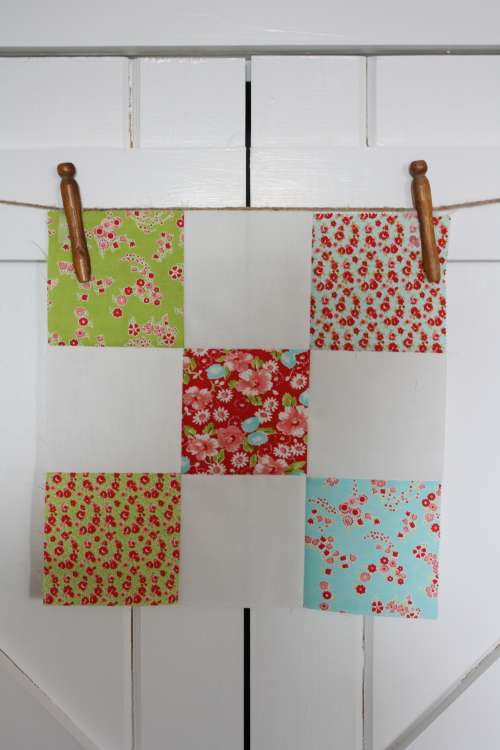 Block Number One: Nine Patch
.
..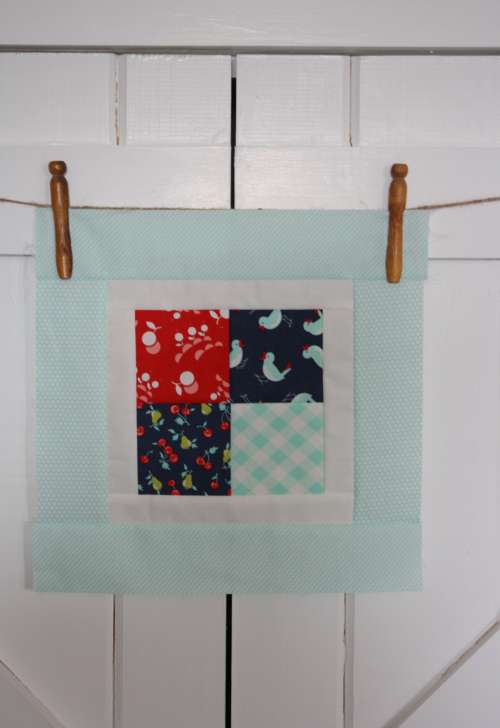 Block Number Two:  Kitchen Window
.
.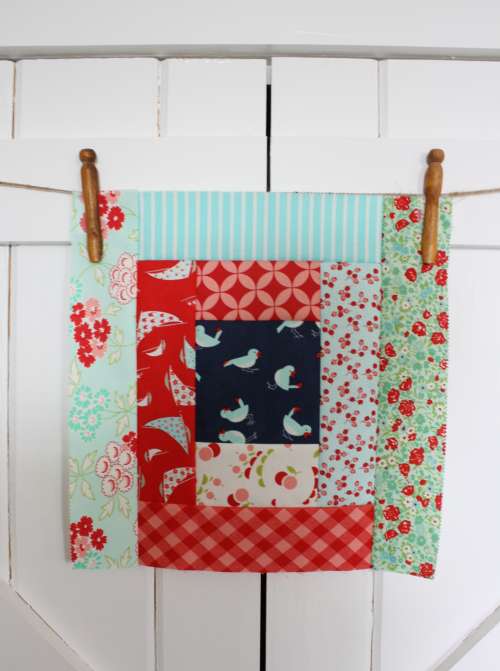 Block Number Three:  Hay Stack
.
.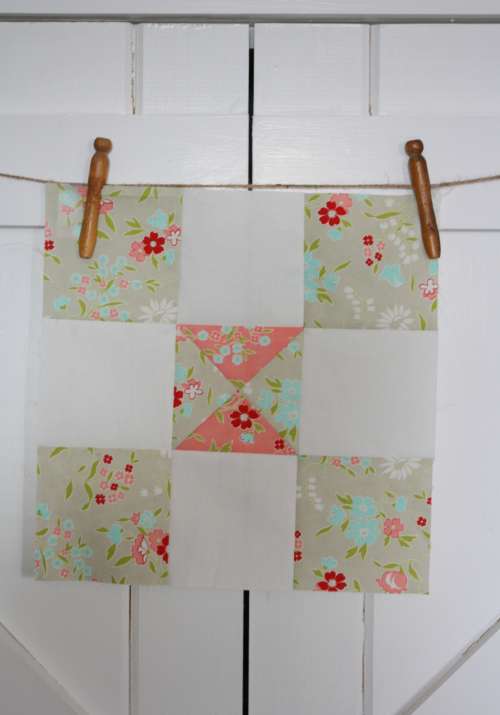 Block Number Four:  Nine Patch Window
.
.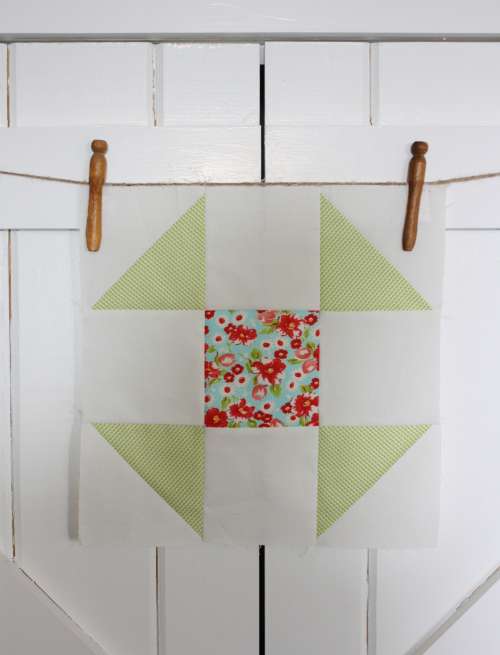 Block Number Five:  Shoo Fly
..
.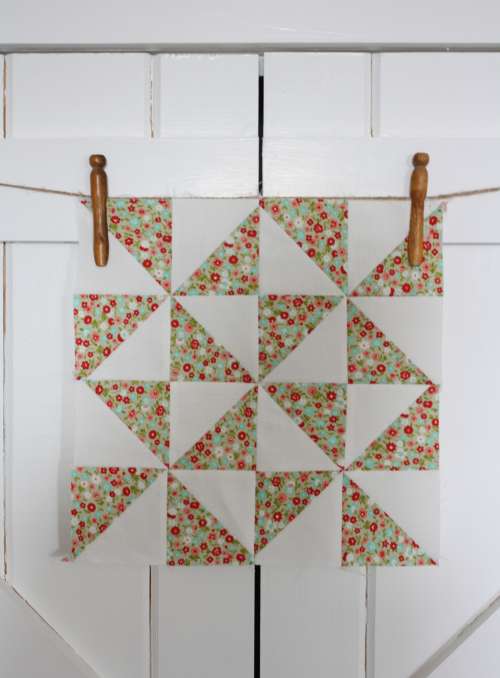 Block Number Six:  Pinwheels 
.
.
I'm still working out all the details and all the many guidelines for the classes.  But at least I have the first step worked out!  I'll be sure to keep you posted along the way!  (And I'm open to any suggestions too!!!)
.
I hope Twenty-Seventeen is off to a great start for you and I'd love to hear what some of your goals are for the new year!
..
Until our gravel roads cross again… so long.
.
Dori