They cut a hole in my house.
Our farmhouse was built in either 1890 or 1892. Different sources give different dates. It has been added on and updated and remodeled throughout the years. Until us, the latest update was in the 1970s when it went from being a charming old farmhouse to a regular house like every other one in Better Homes and Gardens. At least on the inside. The outside still looked like an old farmhouse. Hardwood floors were covered in orange shag carpet and brick linoleum. Every wall was covered in floral wallpaper. Sinks were replaced with modern blue and yellow ones. One piece shower/tub acrylic combos were installed. We have a lot of work to do to bring back the charm of the old farmhouse. We are just beginning. But we are definitely making progress.
One thing that my husband did not want to wait on was adding a keeping room. I've always loved the sound of that~a "keeping" room. What do you do there? You keep. Keep yourself and keep your family and keep your favorite things and keep a hearth and keep anything else you want to. He also wanted to go ahead and add a master bedroom. So we did an addition that encompassed both.
The addition is small two story room that attaches to the left side of the farmhouse (farmhouse's left; your right.) We wanted the new part to look original to the house from the outside. My husband designed it and I think he did a great job. I love the way it looks. Do you see it over there? To the right?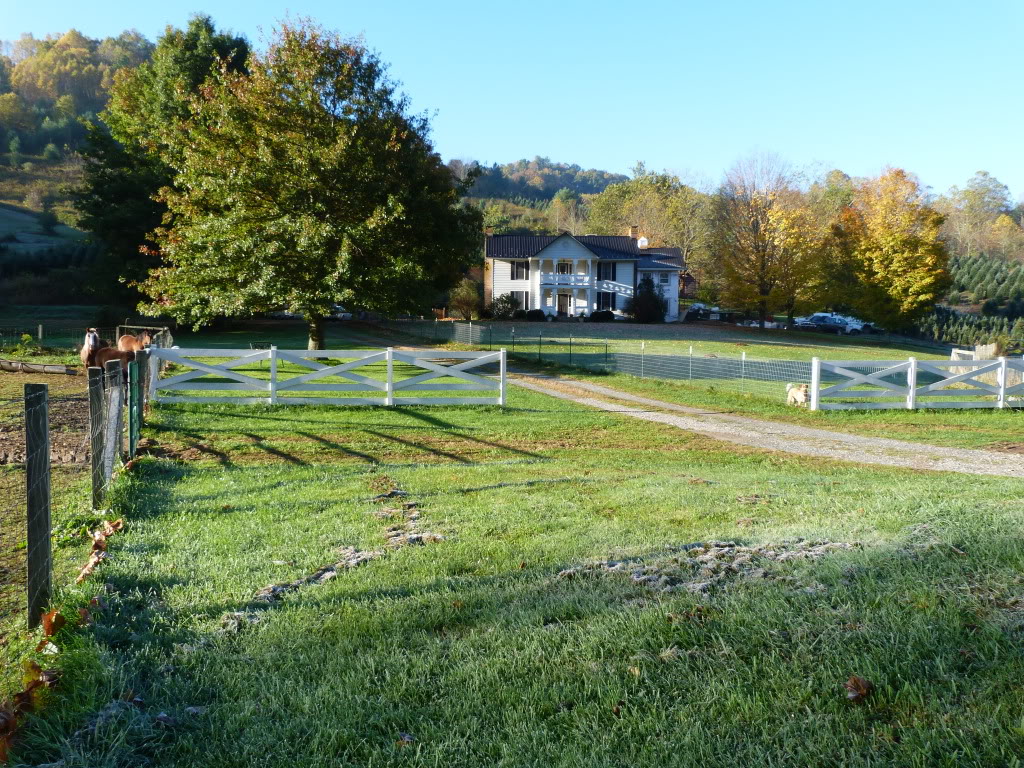 Here you can see it from the side of the house.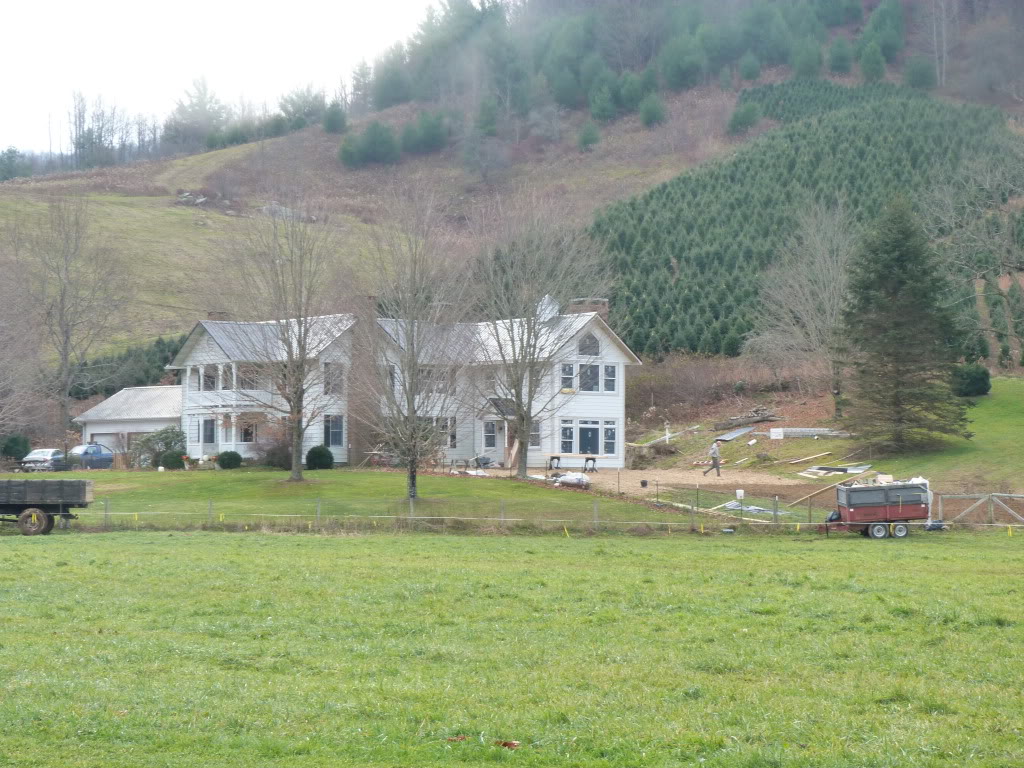 I went through the dumpster every night to pick out scraps I could use for some future, undefined project. I'd haul them over to our falling-down barn, 'cause you never know when you might need an oddly shaped piece of plywood or an old board with only a few nails in it.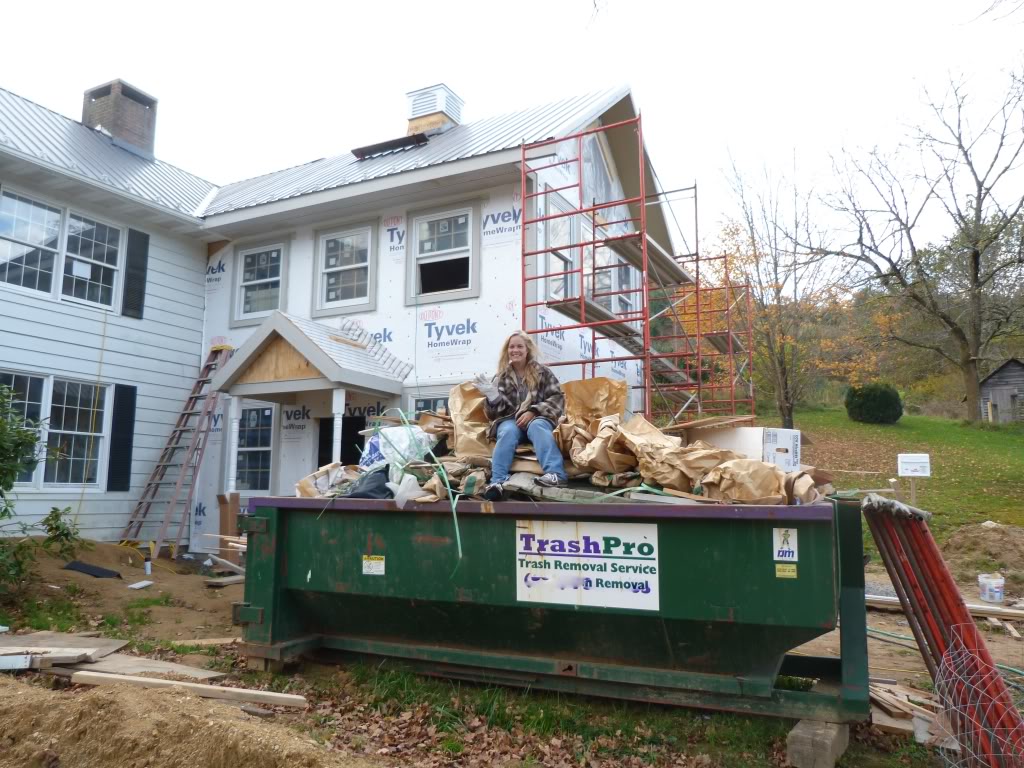 So, behind my dumpster shot you can see the addition pretty well. Downstairs is the "Keeping Room." Upstairs is the master bedroom.
The day came to cut the house. In order to have access to this new area, a hole had to be cut. There was a window in the kitchen, so we decided to make that the doorway. Same with upstairs. There was a window in the bedroom above.
I had to leave when they took out the saw and started cutting the old siding. Do you know what I pulled out of the dumpster that night?
Yep, that part under the window that they cut off. 'Cause you never know when you'll need a section of cut off house. Oh, you should have seen this wall to start with. It was wrapped with aluminum siding, as is the whole house. Once we ripped off the metal siding, we found the beautiful original wood siding. That's what is being cut here. These guys are standing in the new room. A few months ago, there were bushes and a yard here. Now it's a "Keeping Room."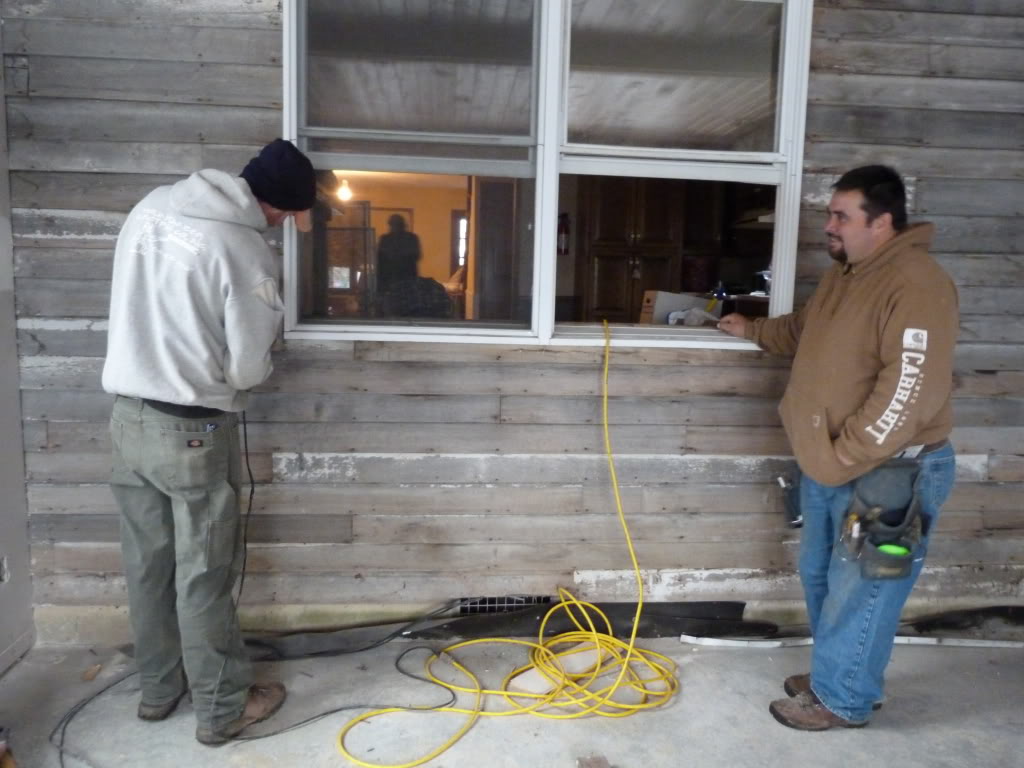 So I decided. I wanted to leave that old wood siding. There was no way I'd put sheetrock on this.
So we put a coat of poly on it and called it "done."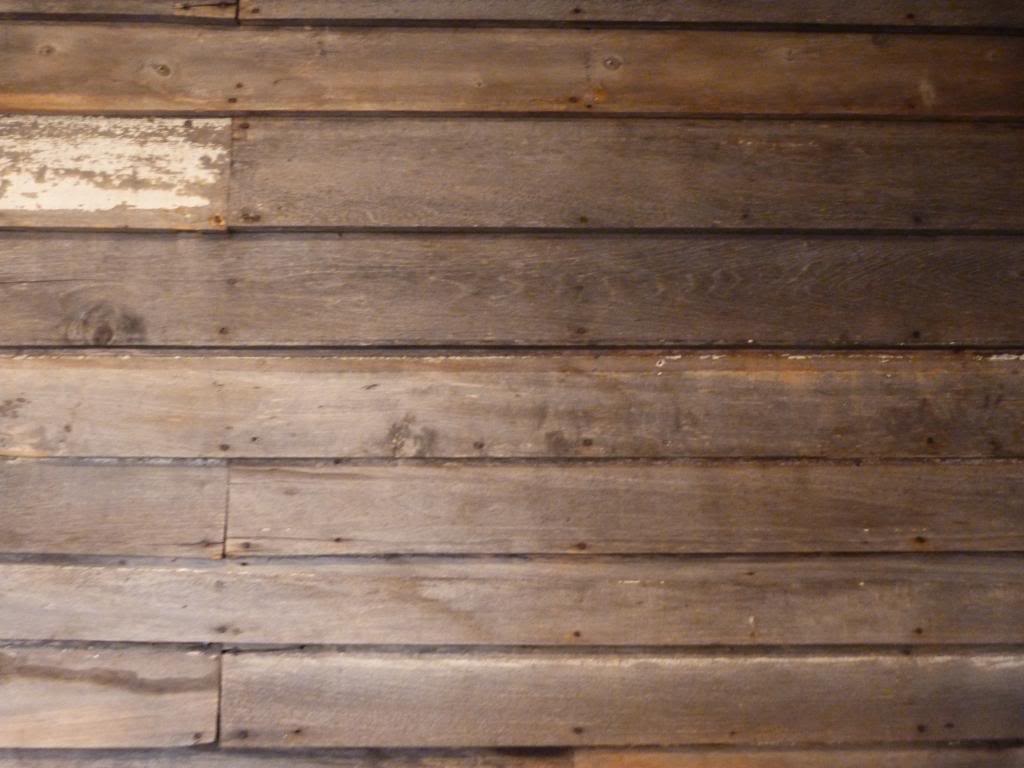 Okay, here it is done~looking in. That's the kitchen. I'll remodel that when I find the money tree on the property. Yes, I am looking. Every single day.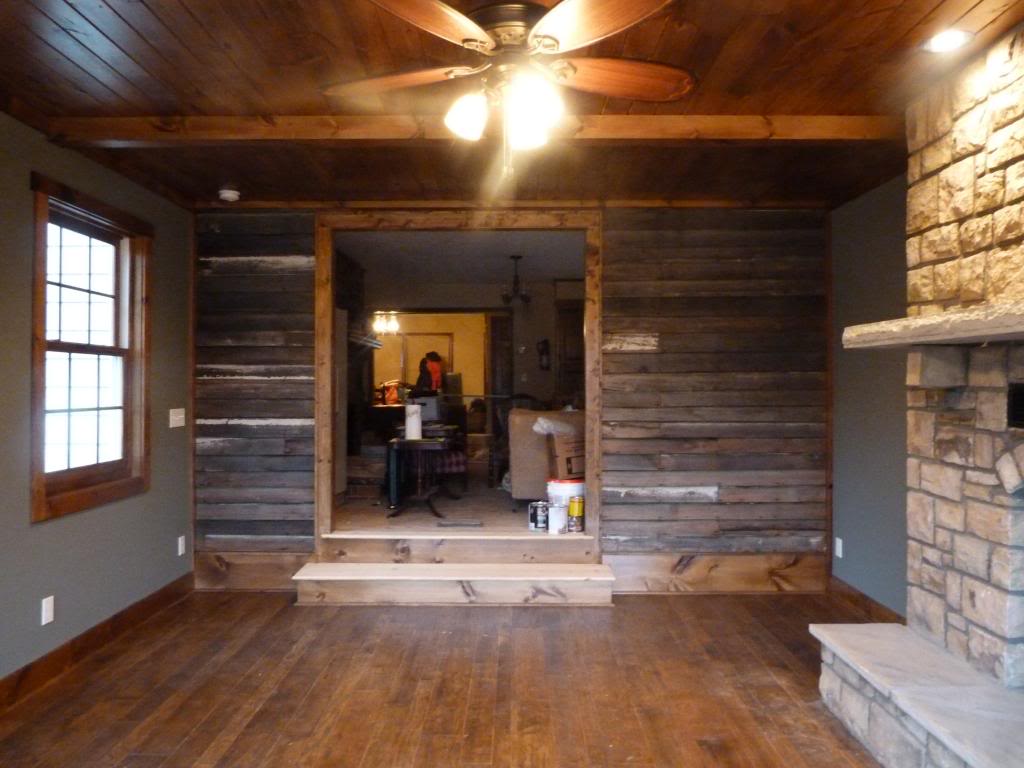 What is that to the right there? That stone thing?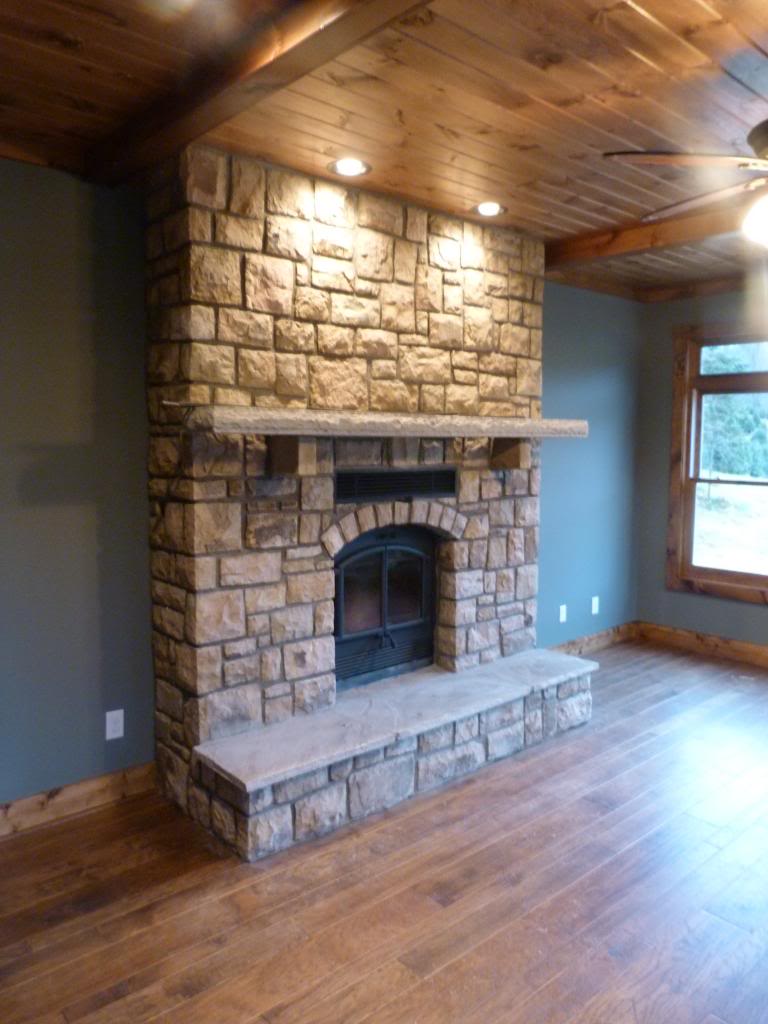 Ta-Da!!!!! A new fireplace! One that works! I can finally build a real fire!!!!
You might remember that the original house has 8 fireplace openings, none of which is safe to burn. So, now I've got a fireplace!!!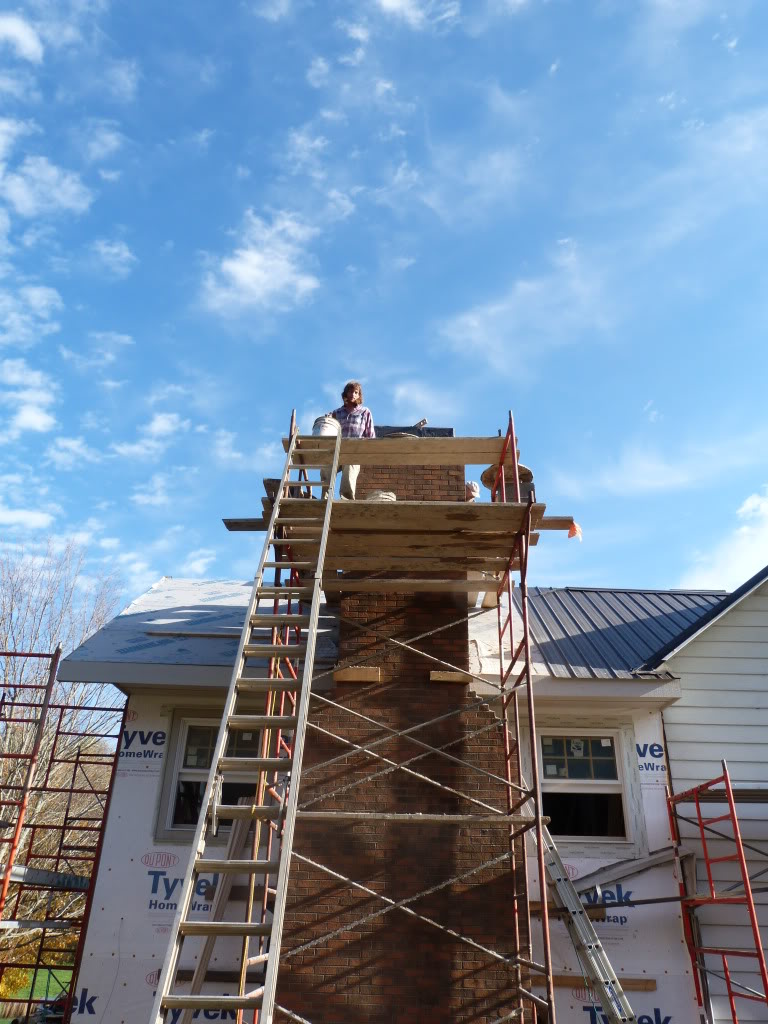 Here is the outside going up.
And he's the artist who did all the stone work inside.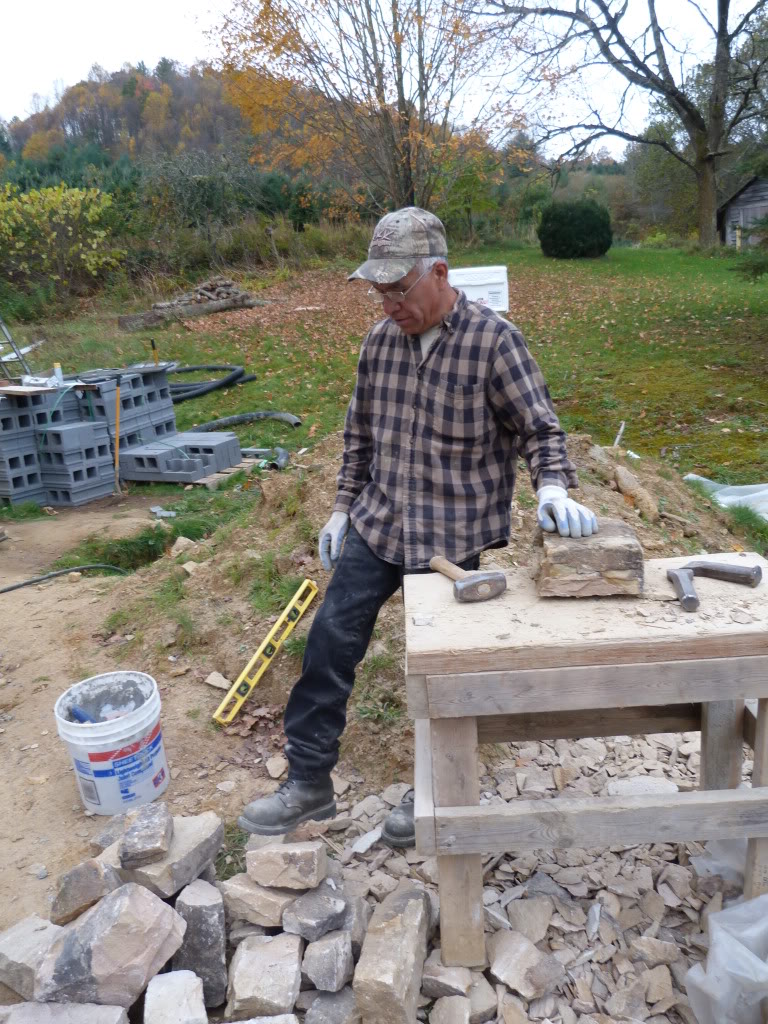 Here is the room standing in the spot of the house that was cut.
My keeping room.
I totally ADORE the wall color.
Now I just need to populate it….
oh, money tree on my farm: please show thyself.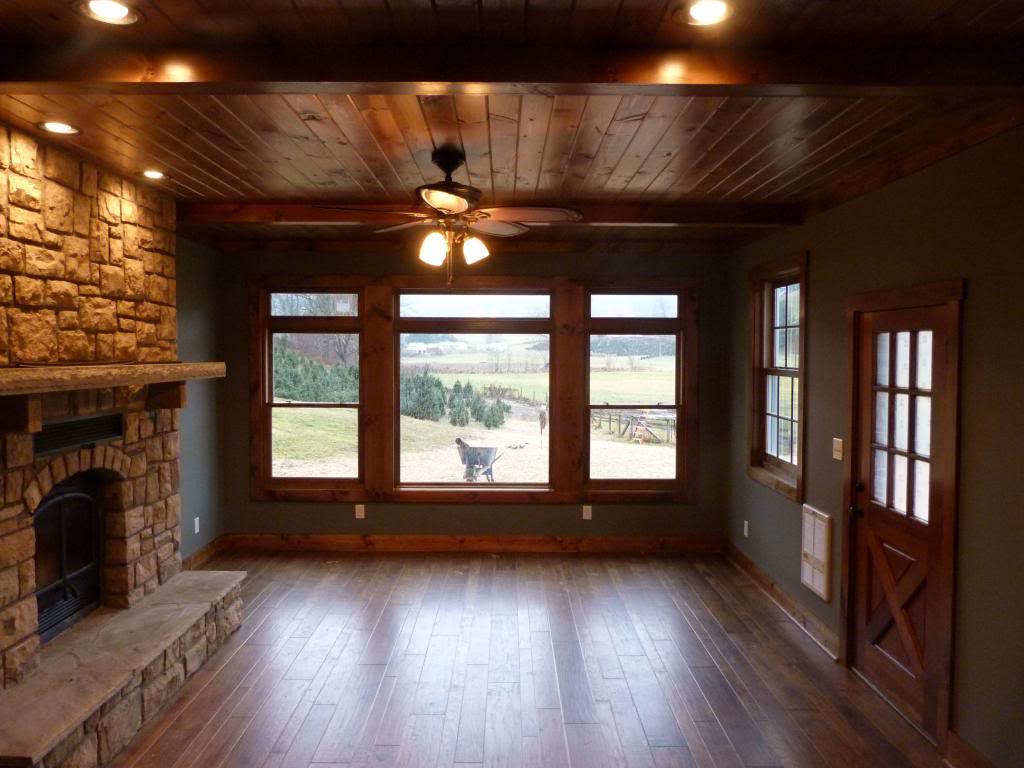 Until next time, Friends, savor the flavor of life!
Lots of love, The City in The Country Farmgirl, Rebekah