Happy October to all my Farmgirl Friends!
This post is the second half of a story I began two weeks ago. So…. if you haven't read the first half, you will want to read it first by going to that post here.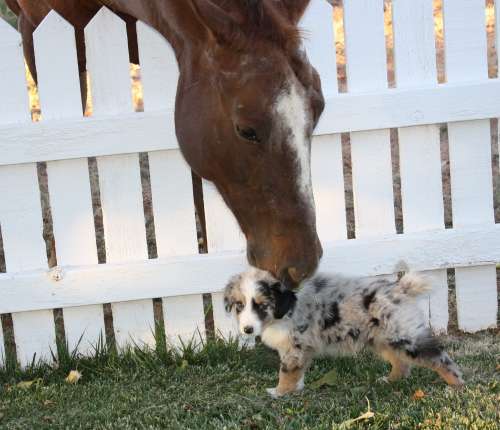 Six week old Belle in the front yard at our previous house… trying to keep her out of the horse corral, only to have Promise come find her when we let her out for her evening run!