I was just about to plant my tomato seedlings last week when I struck up a conversation with an elderly man at the store. He said, "absolutely not, do not plant your tomatoes yet. You'll be sorry." You gotta be kidding me? It's mid-May!
He was right. Here's my lawn this morning. May 19th! Frost. I'm not complaining; I love the chilly mornings! On my birthday a few days ago, we had a fire going in the fireplace all day. I enjoyed it BIG time! I think mainly because it was so different from the birthday weather where I spent most of my life.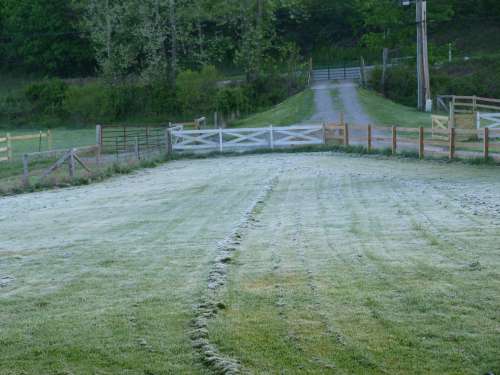 I'm so glad I chatted with that fellow. My tomatoes are still safe and sound inside.