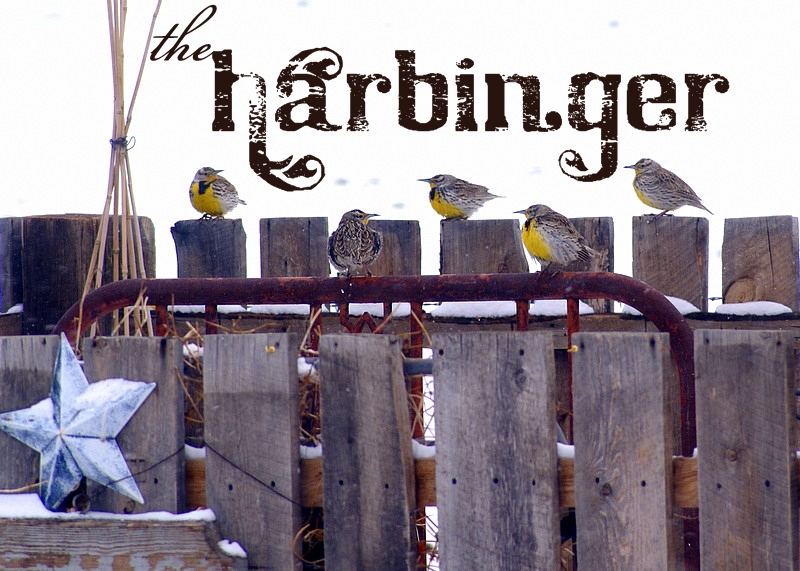 Trusting a harbinger, trusting a messenger for what it tells of things to come is a matter of faith. The visual appearance of a messenger lends strength to subtler clues … as in the case of the song of our much anticipated springtime harbinger – The Meadowlark.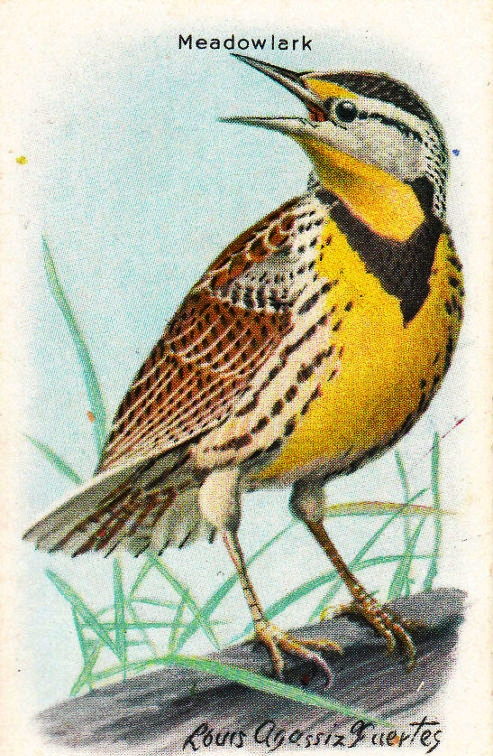 First things first, here is the star of this article singing atop a wire fence. http://www.youtube.com/watch?v=3o0FC7aqg94
We've been feeding hay to our cattle for seven long months. Winter's grip is nearly over and by this time, we are more than ready for a new season! I feel lifted by the encouraging song of the Meadowlark and everything she promises. She sings of spring before we see it. Her presence preceeds the actual greening of our world. She usually arrives with late snowfall as a backdrop.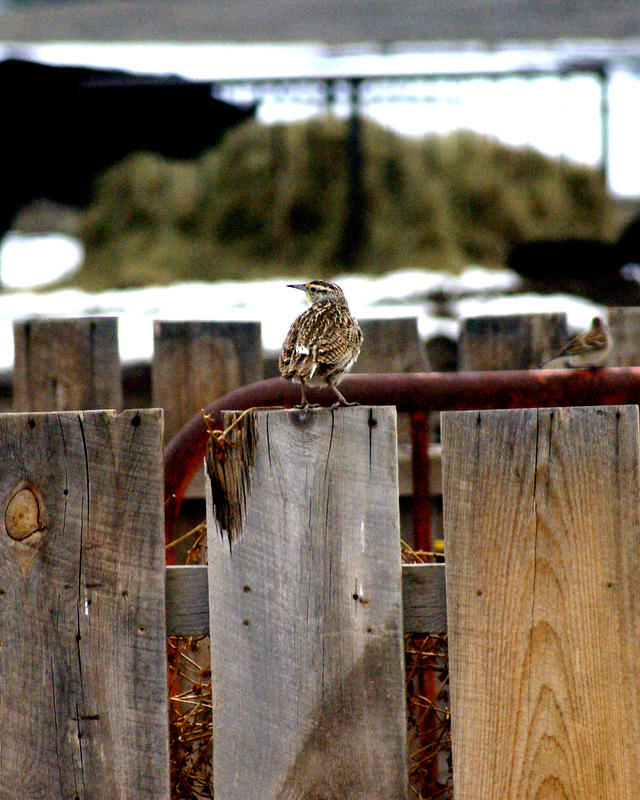 This is the first year I've had Meadowlarks feed at open feeders in and around my garden yard. Frankly, I didn't know that Meadowlarks would visit feeders. They are generally shy and easily startled.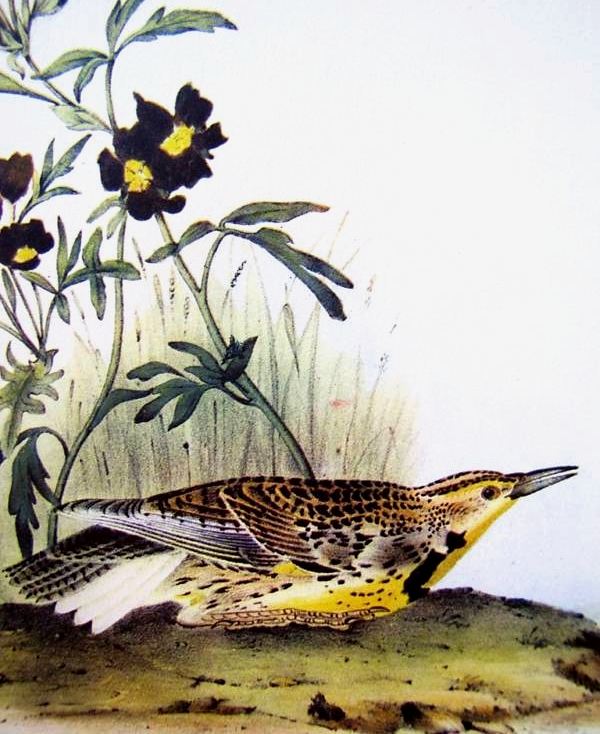 I've got a mob of Red-Winged Blackbirds that descend on my garden yard as a peppery black cloud. Once they've eaten their fill, Collared Doves flutter in gracefully. They're polite enough to allow the other birds space to feed … the Juncos, Horned Larks, Tree Sparrows … and now the Meadowlarks.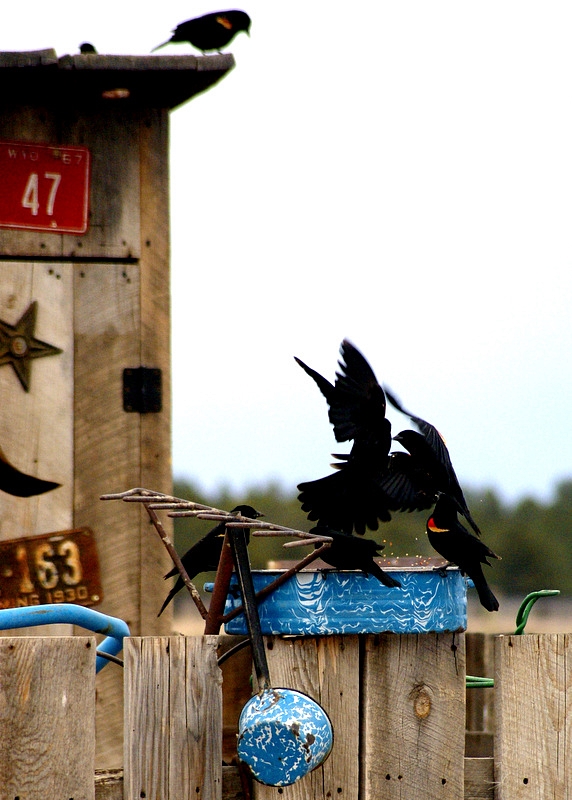 Meadowlarks are rather funny, frumpy looking birds. They're chunky in appearance, with a beak too long and a tail too stubby. But, what they lack in graceful beauty, they make up for with their striking song. No mingled soft notes. The song of the Meadowlark is made of clear, sharp, distinct notes. It is unmistakable!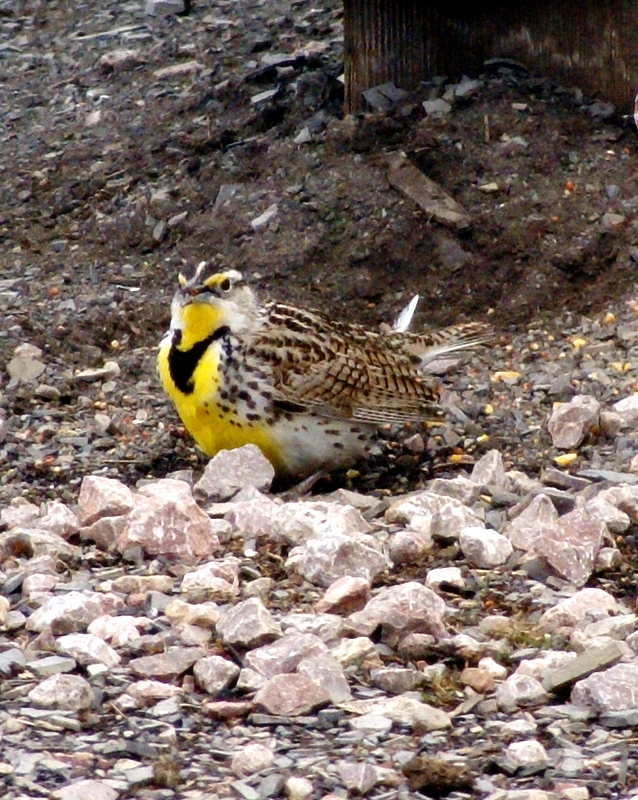 The season when we spend the most time a'horseback is also the season the Meadowlarks are the most active and vocal. Before they settle into nesting in the sagebrush, they sing … sing … sing!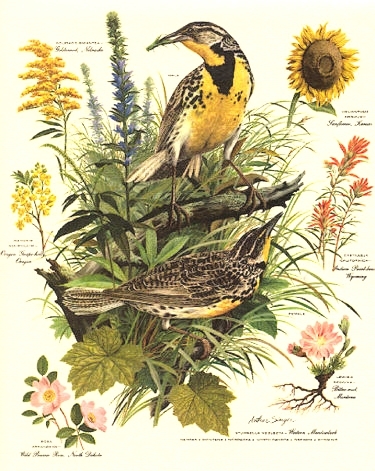 "As up he wings the spiral stair, A song of light pierces air. He rises and begins to round, he drops the silver chain of sound, of many links without a break, in chirrup, whistle, slur and shake."
– The Lark Ascending by George Merideth, 1828-1909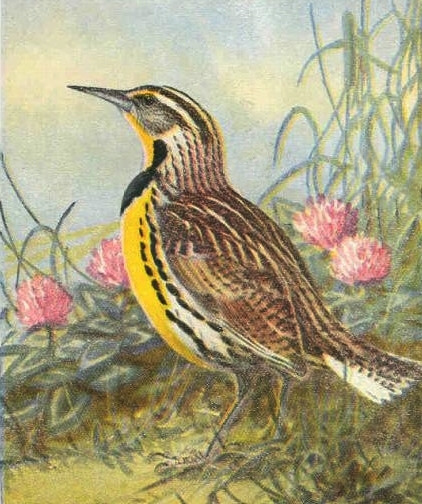 While looking up information pertaining to Meadowlarks, I discovered a vintage song about them that I'd never heard. But, the fellow who sang this tune is a famous "songbird" in his own right … Bing Crosby. Here is his light and Jazzy song of spring – http://www.youtube.com/watch?v=OEl9f2HIpFY

The song of the Meadowlark is beloved by all of us who live on the northern prairie & plains. When we hear those first notes while working outside in the early spring, one can't help but pause and smile. You've just been told that spring is nigh.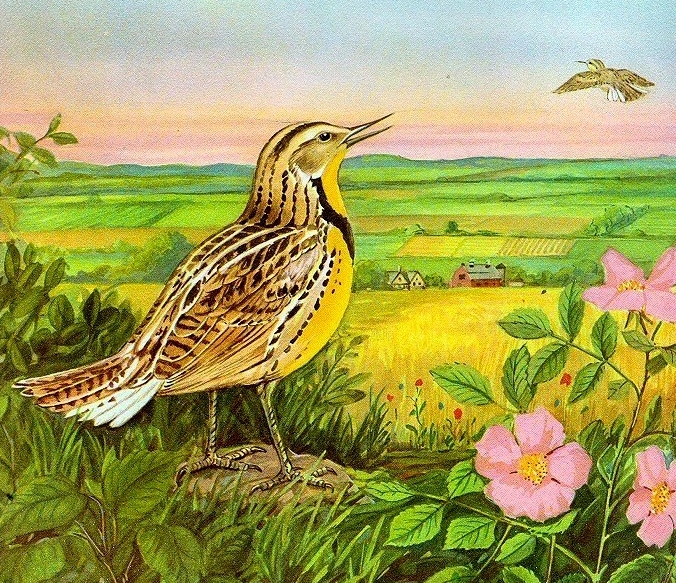 "The sparkling voice ascending spreads, awakening, as it waxes thin, The best in us to him akin; And every face to watch him raised, puts on the light of children praised. So rich our human pleasure ripes, when sweetness on sincereness pipes."
– The Lark Ascending
Is there a harbinger of spring in your corner of the world that you're particularly fond of ??? I admit to being fickle. When the Bluebirds show up, I eagerly look to & fro for the brilliant blue male. But, the Meadowlark's song is what makes my heart go pitter-patter when I most need to know that spring is coming. I can't thank them as they go about the business of living, completely unaware that their arrival delights me, but, I do offer thanks to their Creator. Perhaps, an attitude of gratitude is more effervescent in a farmgirl in the spring of the year than in any other season. Anyway, that's my take this day while I listen to my Meadowlarks promise that the snowflakes are dying two by two.
On another grateful note … Thank you again for stopping by, for your kind words and your contribution to this blog! ~ Shery J