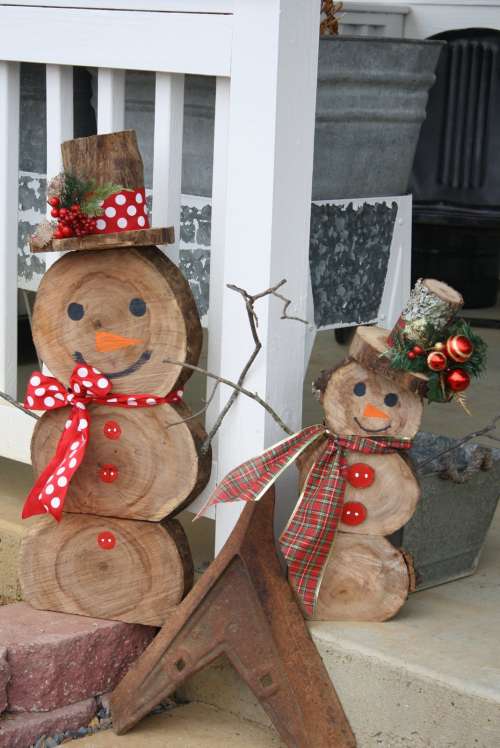 ..
We've had a huge dead tree on our farm that is right next to our driveway.  My husband has talked about cutting it down all summer and he and our son in law were just waiting for the right day to get started on it.  Knowing that once they felled it, it would block the road and they would be cutting wood for an entire day kind of kept them from starting.
.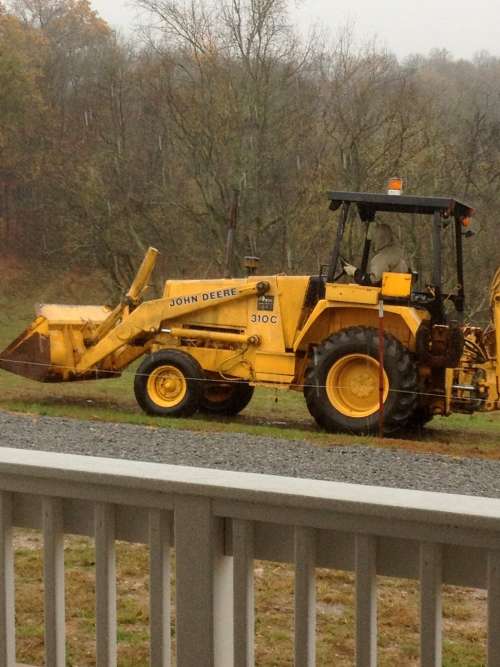 .
One day a couple weeks ago, in the heavy pouring rain,  I came home from town only to find the road impassable due to large limbs having fallen from the dead tree.   Luckily I had gone to do my errands in rain boots and jacket, so after parking my car I trudged and sloshed the rest of the way up the hill to the house in buckets of pouring water.  Eldon immediately got on his backhoe and in the rain he headed down the hill to begin clearing the mess from the road.
.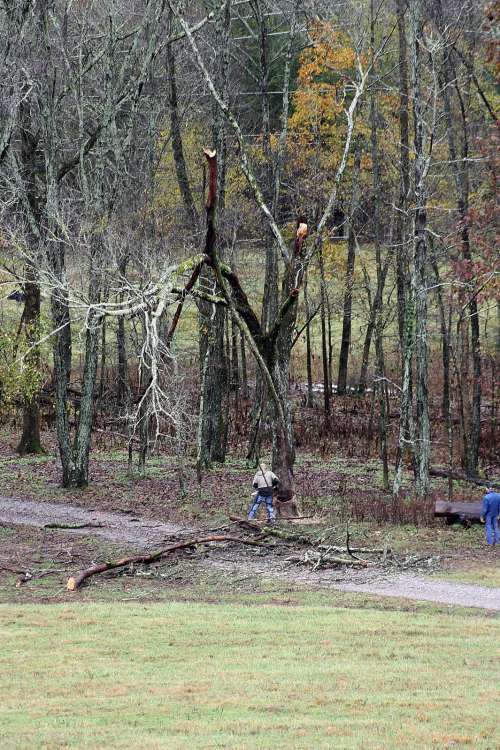 .
Within minutes he was back up getting his chain saw gear together as it required more than just clearing the road.  The tree was leaning dangerously and it was time to cut it down!  My parents were here and Dad headed down in the rain to help.
.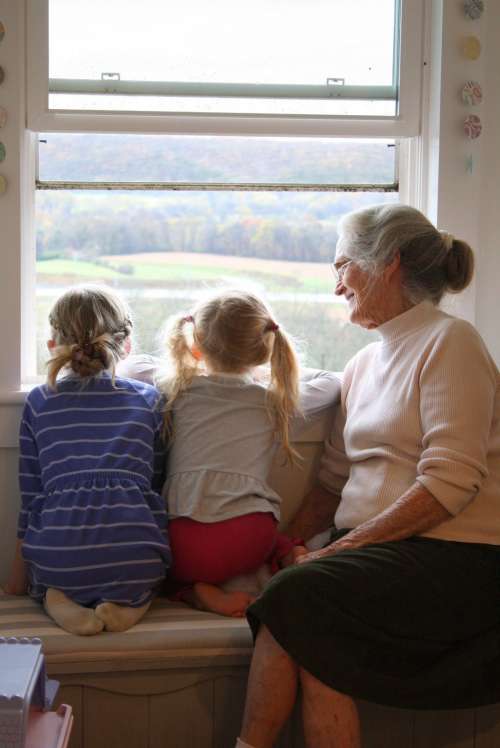 .
My little grand-girls were here for the day so they and my Momma sat in the upstairs window seat where they had a safe, birds eye view of the tree coming down.
.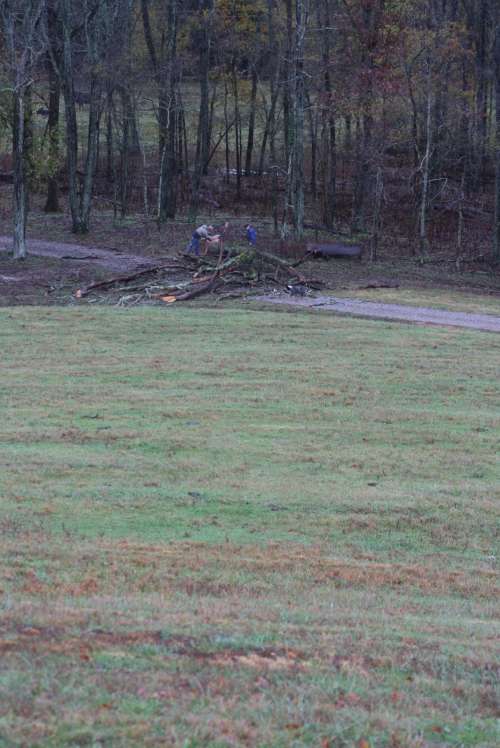 .
We watched and watched and watched… and finally TIMBER!  The old dead tree was safely down.   Eldon and my Dad cut for hours.  And when our son-in-law found out what was going on, he left work early and came home and helped them finish it up.  It was a huge job.
.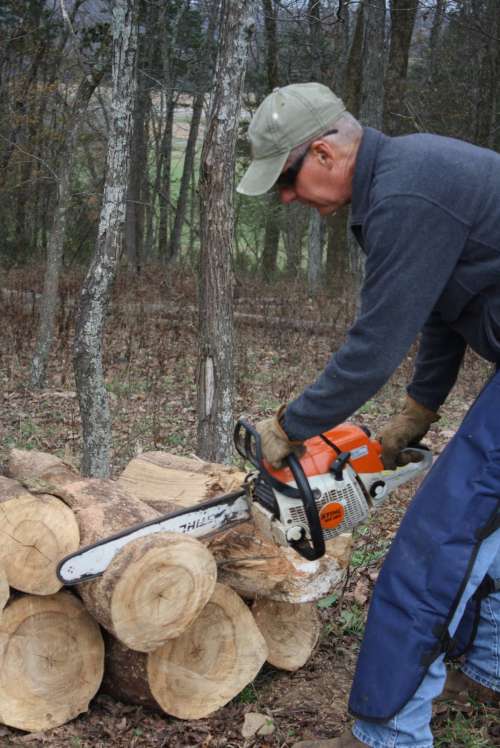 .
They cut the wood and some of it Eldon brought up for his wood stove in his shop, the rest was stacked neatly waiting.  For what I'm not sure.  But anyway… I saw a picture on Pinterest of this great little wooden snowman that just looked SO easy.  (You know those kind of projects?!)
.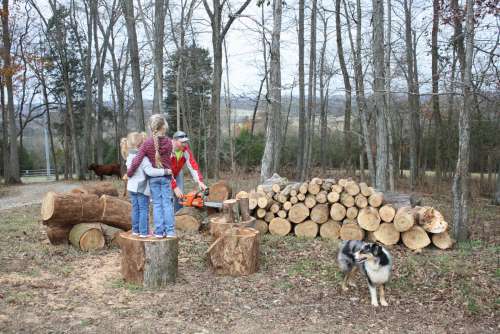 .
Eldon said, "It's not going to be as easy to make them as it looks."  But he and our son-in-law cut some nice round wood slices for our Snowmen.  The little grand-girls were so excited!
.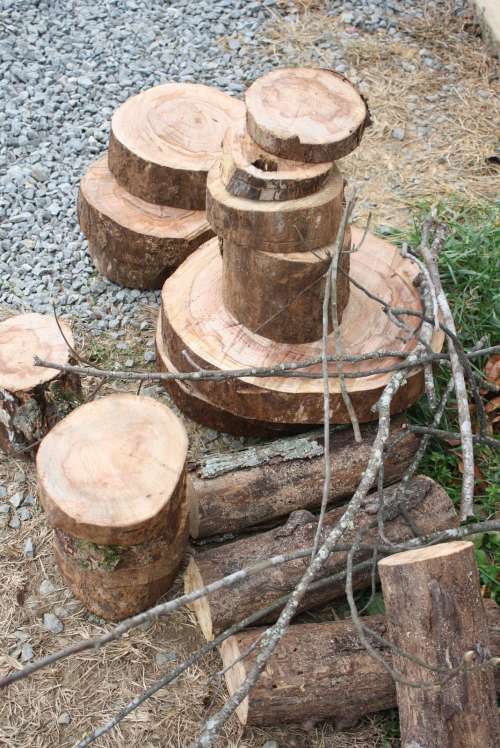 .
The girls and I gathered a few other sticks of wood and some twigs for our Snowmen arms and took them up to Eldon's shop to get started!  The boys took off for some other tree cutting project on the farm and the girls and I were on our own.
.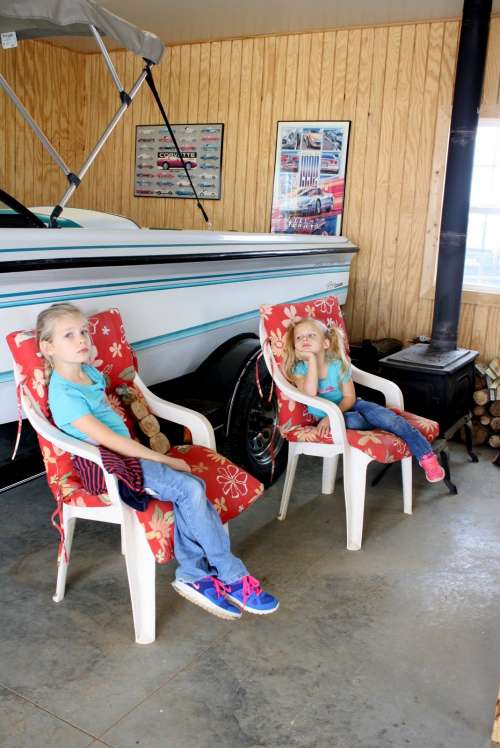 The girls really weren't as bored as they look in this picture… but it was a lot of waiting while I did all the yucky stuff!
.
So… this is where it got tricky.  I parked the girls in comfy chairs next to the warm wood stove and I got busy cutting off the tops and bottoms of each wood slice (so they will stand up) with Eldon's big table saw.  Talk about a messy job.
.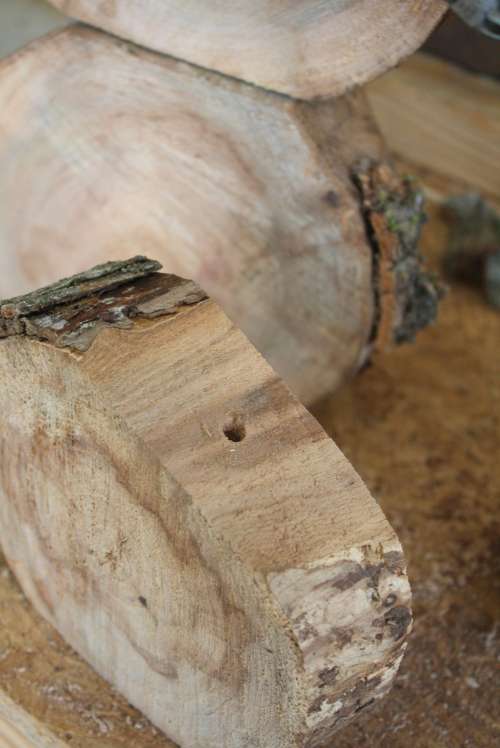 .
Then I drilled 1/4 inch holes in the top and bottom of each of the  sections of the snowman so that we could place a dowel rod to hold the sections together.
.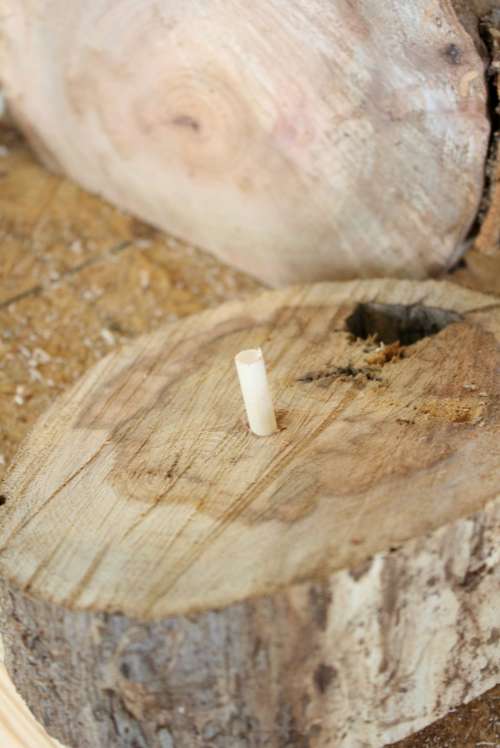 .
Then I used wood glue to glue the dowels in place.  This project was quickly becoming not so easy.  Of course, my husband was right.  Smile!
.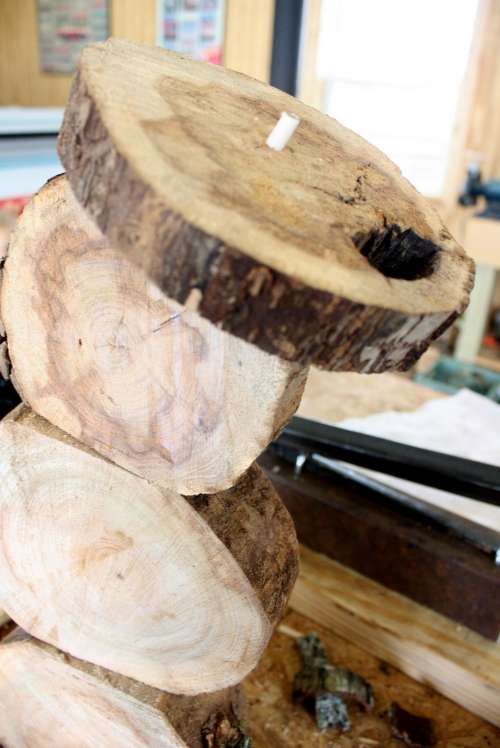 .
I made little snowmen for the girls to paint and decorate, but I wanted my snowman to be big.  The problem was that the wood was so heavy, his "head" was lopsided, his "hat" was falling off, and I was feeling mega frustrated.  Jillian said, "It's okay Gram.  He is a melting snowman."  She was right.  He actually looked like he might be cute.  So I left the melting look.
.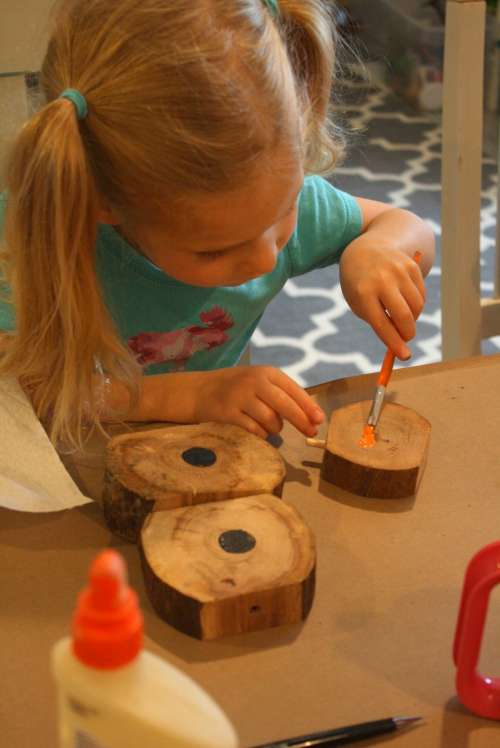 .
We carried them inside the house where I had an area all set up in my craft room for painting and decorating these darling things.  The girls had been so patient waiting.  Rosetta (our little "lefty") just dug right in and began with the buttons and nose on her snowman.
.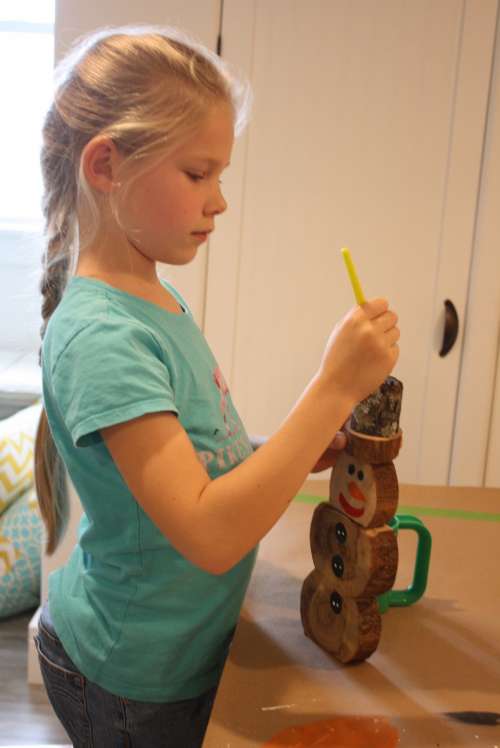 .
Jillian, being older and more particular, really took her time getting everything just so.  See the dots on the "buttons" on the front of her snowman?  She was so proud of that idea!
.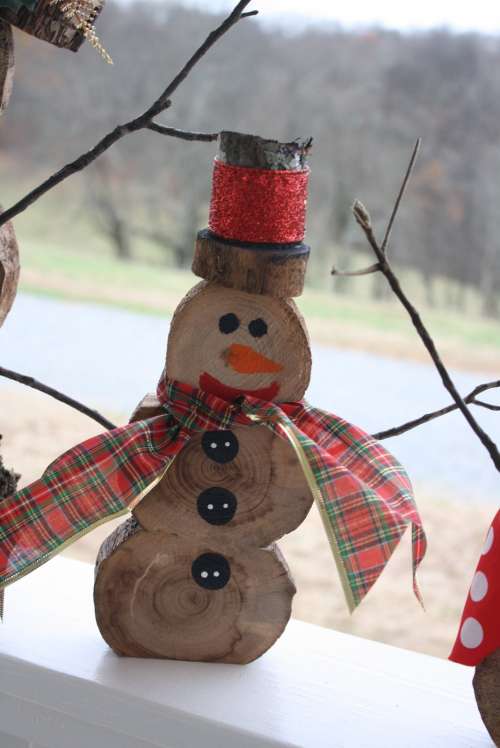 .
The girls tied on the scarves, added ribbon to their hats and found the perfect twigs for arms.
.
.
We drilled holes for those and glued them in.
.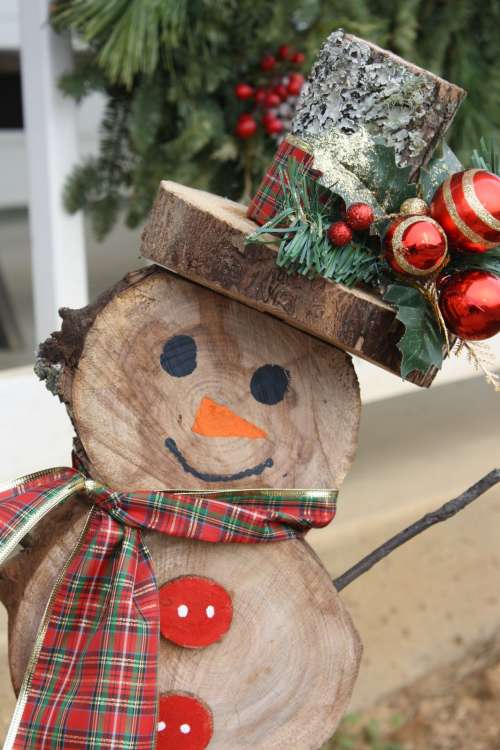 .
I cut small limb slices for the buttons on my snowman and Jillian painted them for me.  I decorated his hat with some christmas tree balls and greenery.  And I actually ended up liking his falling off hat and tilted head!
.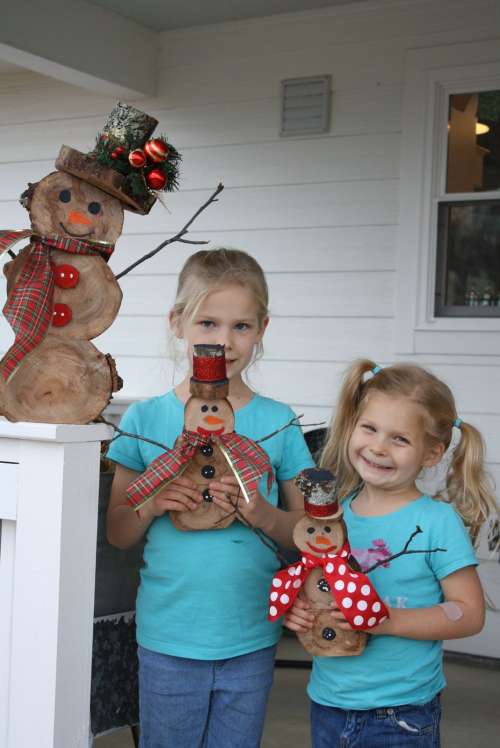 .
The little, super easy big, not so easy, all day snowman project ended up being very fun!  But quick and easy?  Nope, not so much!  But the important thing was the end result, which was success.
.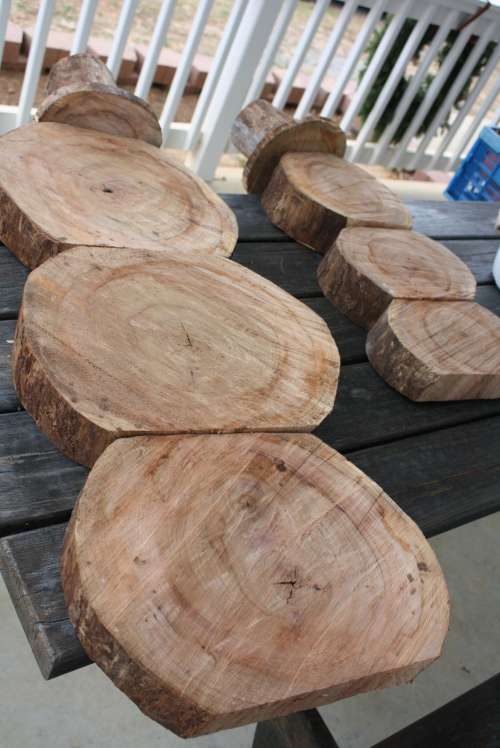 .
And the other night I was in Eldon's shop and there on the floor were the huge wood slices I had asked him to cut thinking that I would make this massive snowman to put down at the entrance of our farm.  You know… so big that I needed help to get it down there?!  I had abandoned that idea after the near disaster of the other smaller snowmen.  But when I asked my husband what he was doing with the planks he said, "I think I might make a really big snowman"!  I said, "It's not as easy as it looks".  Smile!
.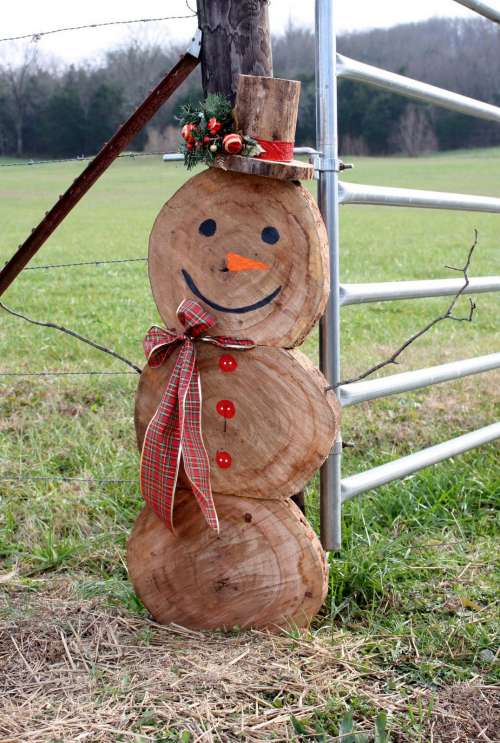 .
But of course he did it, I painted and decorated him, we put him by the road (and yes it took two of us) and he's darling.  Almost (just almost) Pinterest worthy!
.
Happy Holidays friends!
.
Until our gravel roads cross again… so long.
.
Dori