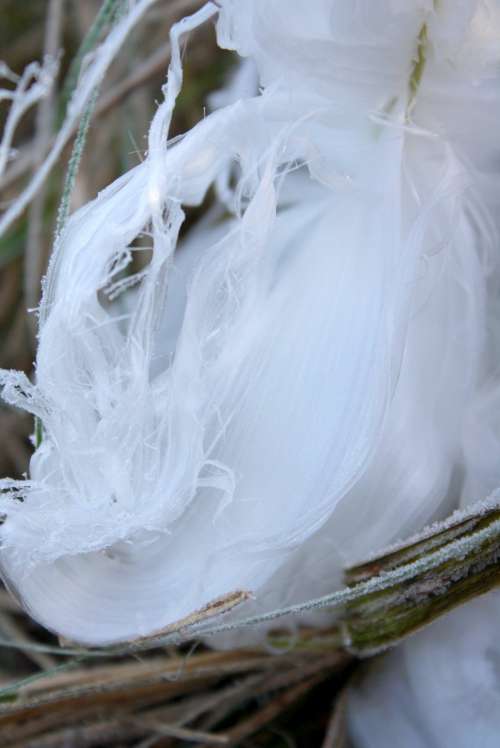 .
.
I'd like to share with all you wonderful readers a very fun and interesting phenomena we have that happens on our farm this time every single year.  The story goes like this….
.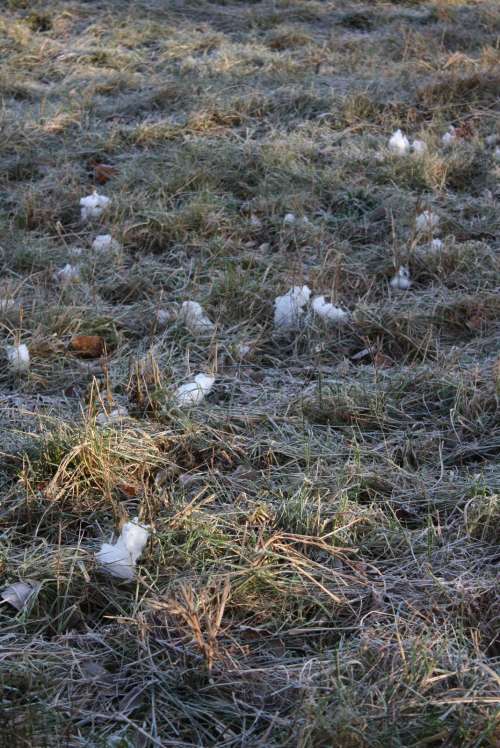 .
One morning in our first winter here, I looked out the window and all down our hillside were what I thought were hundreds of little white tissues.  I was puzzling over how tissues from a Kleenex box blew all over the hill, when Eldon came in the door and said, "There are the strangest ice things all over the farm"!  We named them Tissue Ice!
.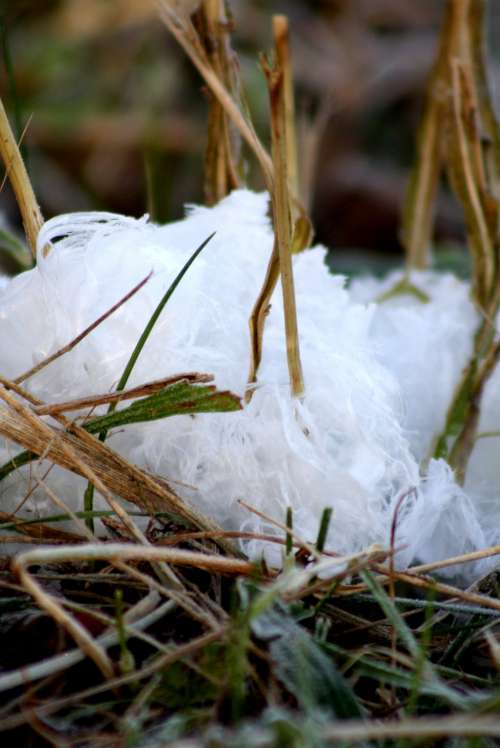 ..
Every year we get them.  They are so very interesting.  This week I decided to do a little research and see what they are called and what causes them to develop like they do.
.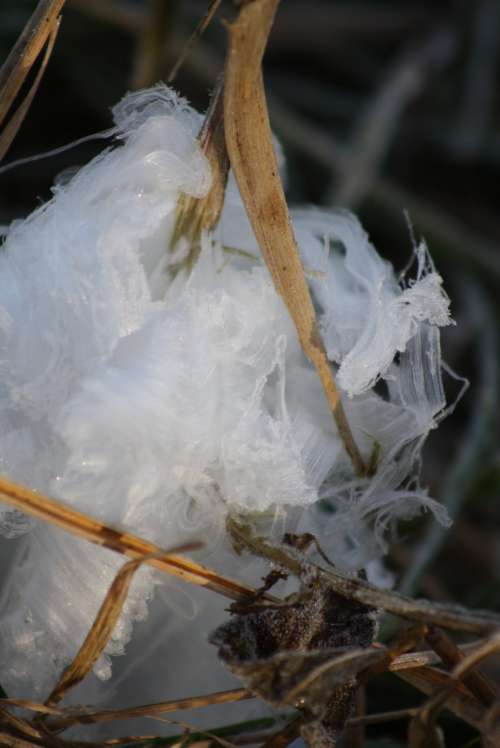 .
They seem to appear before we are full into winter, but with freezing temperatures at night.  When the temperatures get very cold in about  January and the ground really freezes solid, we don't get them anymore.
.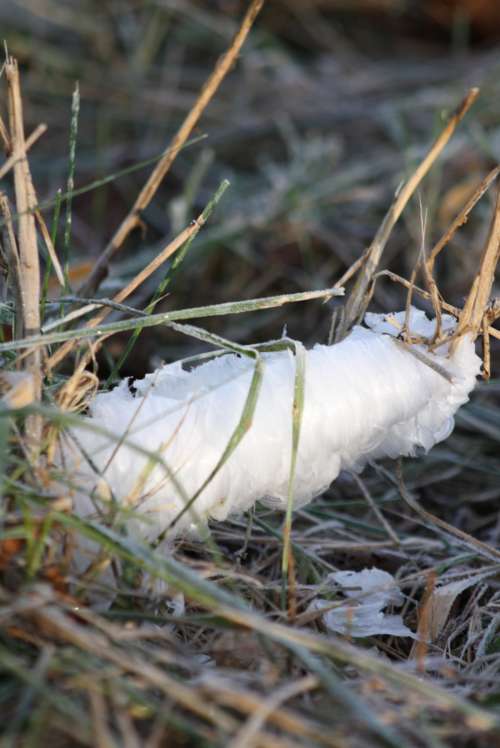 .
It also seems like they kind of "grow" around the grass and that is what holds them in place, although there is no grass inside them.
.
..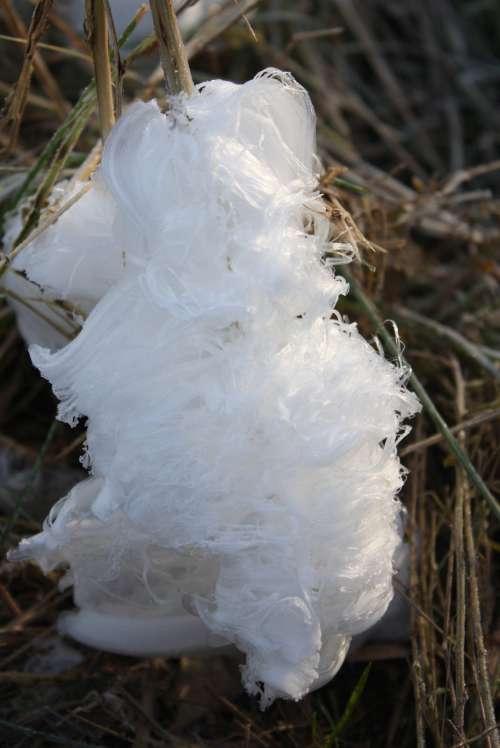 .
.
They are absolutely beautiful.  They remind me of spun taffy or cotton candy.
.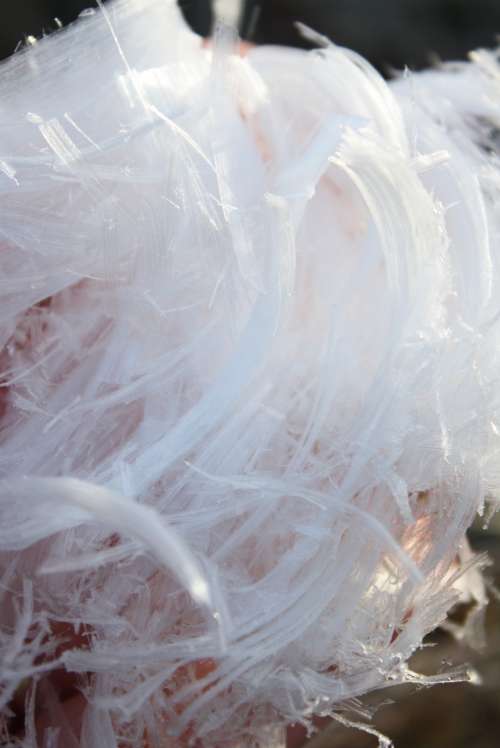 .
They look very sturdy in the field, but the minute you pick one up they turn into millions of little shards of ice.
.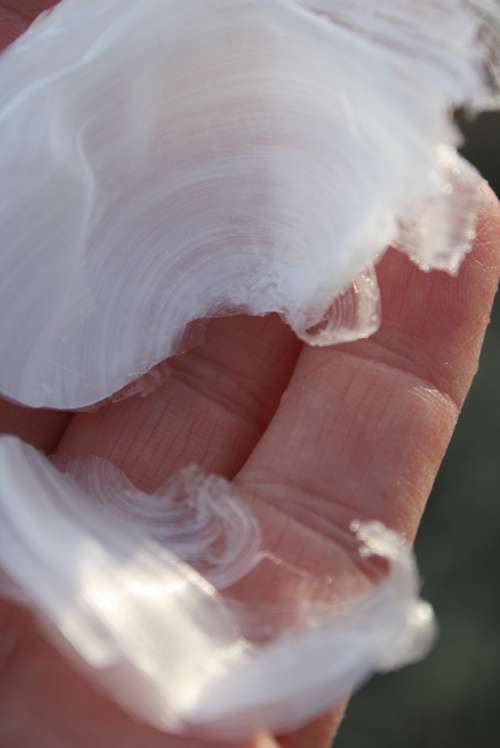 .
They just kind of blow me away with their beauty.
.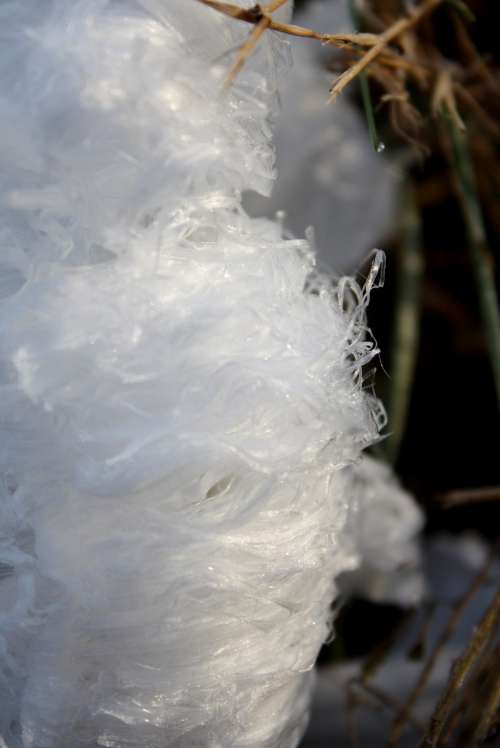 .
So, in my googling on Internet and my searching using every word I could think of, I found nothing.  I told my husband that I wondered if maybe they were just a phenomena of nature and couldn't really be explained.  Well… that led to a google search of phenomenas of nature.  And I found them!
.
.. 
And guess what their technical name is?  Frost Flowers!  I just love that.  And here is the definition of a Frost Flower:
Frost Flowers are caused by buildups of ice particles around the base of certain plants and types of wood. When the temperature outside the plant is below freezing and the temperature within them is not, then water is pulled to the surface in a process similar to transpiration. This leads to a fragile chain of ice being pushed outward, which ends up forming sprawling, delicate formations.
.
So… how many of you Farmgirls (and Farmguys) knew about Frost Flowers?  If you've never seen them before, I hope you get to someday.  They are honestly such an amazing quirk of nature.  And so much fun to photograph.  All the above pictures are mine and honestly I could've taken hundreds.
.
I hope you had a most wonderful Thanksgiving Day.  And that Frost Flowers are a part of your winter!
.
Until our gravel roads cross again… so long!
.
Dori
.