Her husband looked at her like she had three heads and he asked, "What are you going to do with all that junk??"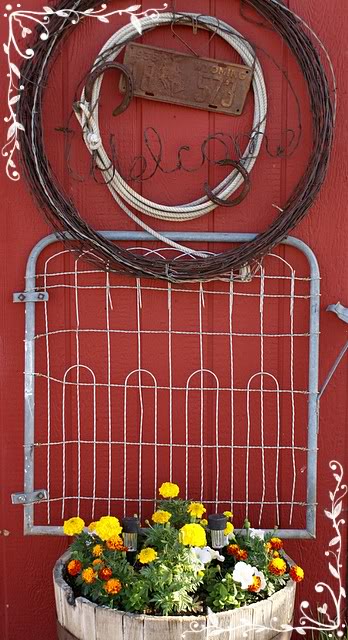 Then, he remembered his own 'collection' of treasures … behind the barn, in the barn, beside the barn, in the barn loft … and, lest we forget, the mother lode impressively displayed at the top of the hill for all travelers to see as they drive by. After receiving a look from his wife (a look he knew well) he realized that his question needed to be retrieved. He wished he could unsay it. It wasn't really a question. His comment was a disapproving remark, suggesting that her treasures are less valuable than his. Realizing his error, he smiled and went on his merry way. She smiled too and remembered that men are from Mars and sometimes they just don't 'get it'.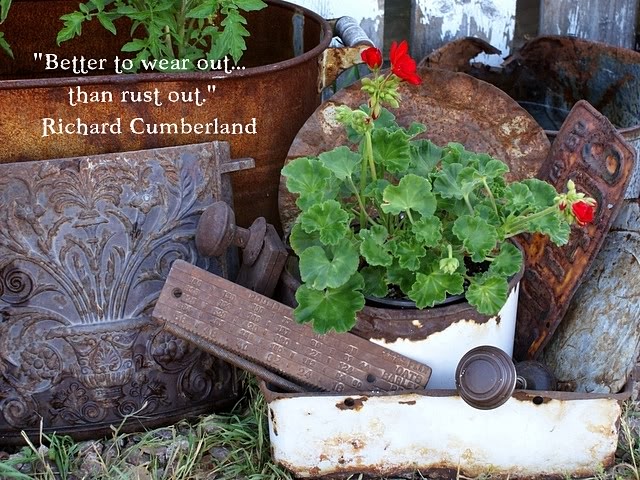 For as long as I can recall, I have loved old things. Old things, really old things (including people) have more character. They have stories. They have history. They have experience. The best old things bear the marks of a life well lived. Sometimes, a busy life wore them plum out. Although their best years are behind them, that doesn't mean a little rust has rendered them useless!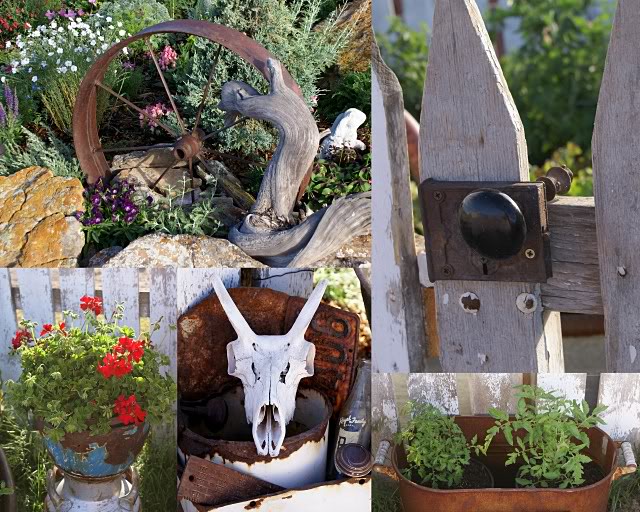 When you get older, you learn to accept doing things a little differently. I speak from a fresh pulpit. But, ya know, we actually do that all of our lives. We reinvent ourselves many times over, we "re-purpose" parts of our lives and recycle a myriad of personal things that I'll leave nameless because they're just too numerous! So, this habit we practice everyday (or should) slips seamlessly into our creative life. We shouldn't waste ourselves, nor anything else. Our lives will have purpose for as long as we seek a purpose. The same is true for 'things'…inanimate objects that really seem to enjoy being useful again.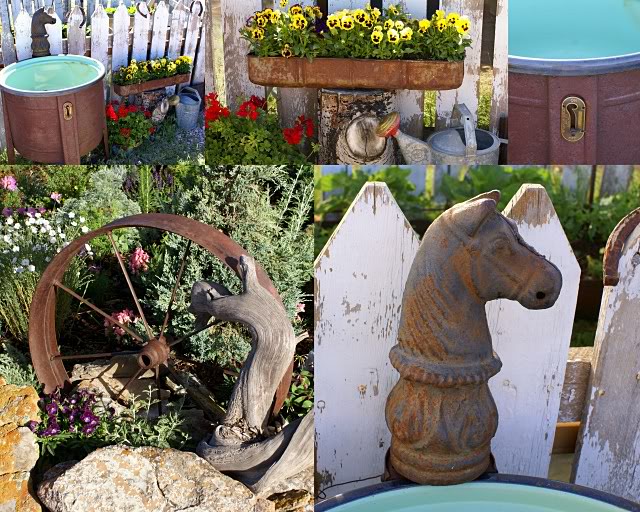 Giving junk new jobs is an adventure! Whenever I come up with an idea for an old 'whatever', I feel like I WIN!!! Okay, so maybe I'm too easy to entertain. "Simple things for simple minds." Whatever it is, I am hopelessly addicted and I don't want the cure. I was overjoyed when I found this old washing machine in a ranch dump. I had not a clue what I was going to do with it…but it was gonna be good!! That very night, it hit me…a party tub!! Oh yea, picture it on the porch…filled with ice and with bottled drinks poking out of it. I'm so looking forward to showing off my goodies to my farmgirl pals when we get together again.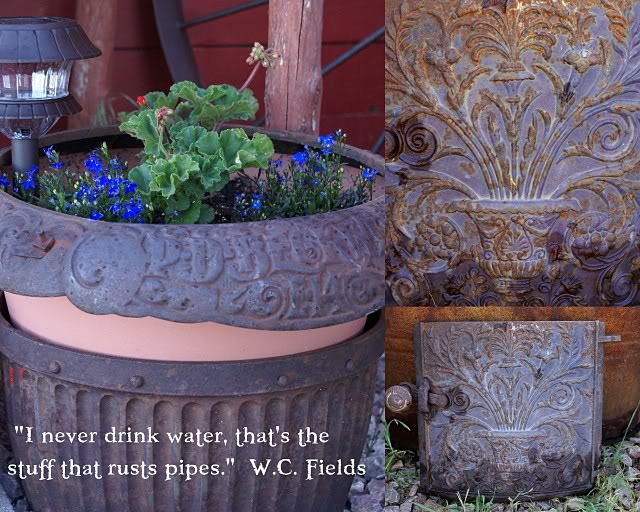 And then, there was the pile of old iron stove parts. Hmmmmm, what to do? I've learned to listen when junk whispers. Junk will tell you what kind of life it wants if you look not at what it once was, but what it could be. The world is full of possibilities. In this case, a plain old pot turned into a posh planter. I don't know what the beautifully embossed door wants to be yet. She's still thinkin' about it.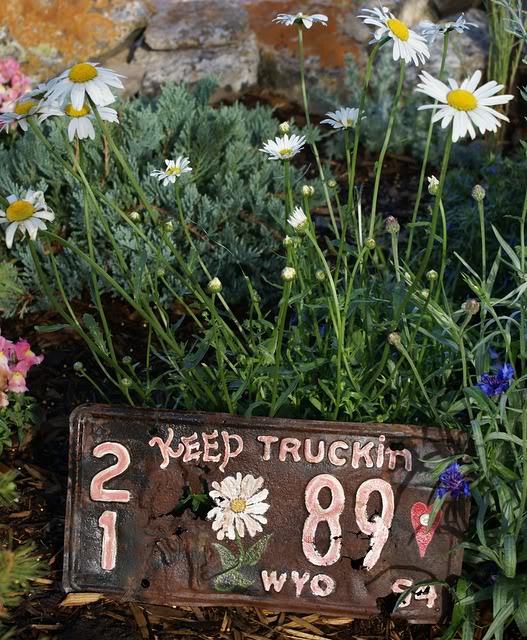 While riding at the ranch, I find all kinds of discarded golden oldies. My pockets runneth over! My horses become accustomed to having to carry enamelware tea kettles and various other found treasure tied to my saddle strings. Old pop bottles, pottery shards, jars…and ancient license plates. This one was half hidden in a tangle of sagebrush. It is almost rusted into. I think an angel with a sense of humor whispered this idea to me. I giggled when I heard her. The old 1954 license plate now hangs above my kitchen window. When it was new, I was too. If you wish to run with the idea and gussy up one of your own, I used acrylic paints and sprayed it with a semi-gloss sealant. You can easily find old plates like this at antique shops and flea markets.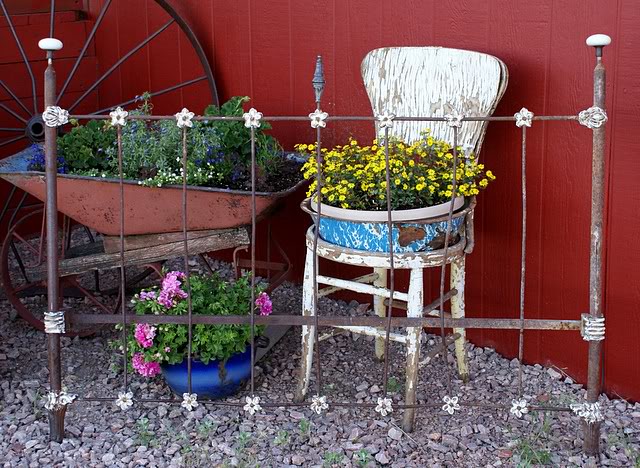 At the same ranch dump I found the old washer in, this old head board lay buried in a mess of old wire and metal siding. It was a little bent, but nuthin' a good running over didn't fix. The finial in the middle is brass, but the other two were missing. My husband took a grinder to the threaded ends so that a pair of white porcelain doorknobs could be used for replacement finials. But, the headboard still looked like a neglected orphan. I thought it needed a little sprucing up, so I brushed some white acrylic paint onto the flowers. Then, I added a little mustard colored paint on the middle of the flower and followed up with a good smudging of dark brown paint to make it look old. I then sprayed the whole thing with a matte finish sealant. And what does this beautiful bed do now? Why, she will be a trellis for a climbing rose I just planted.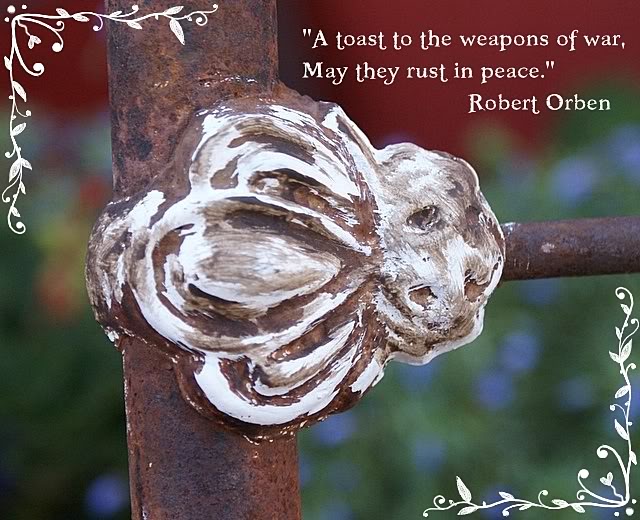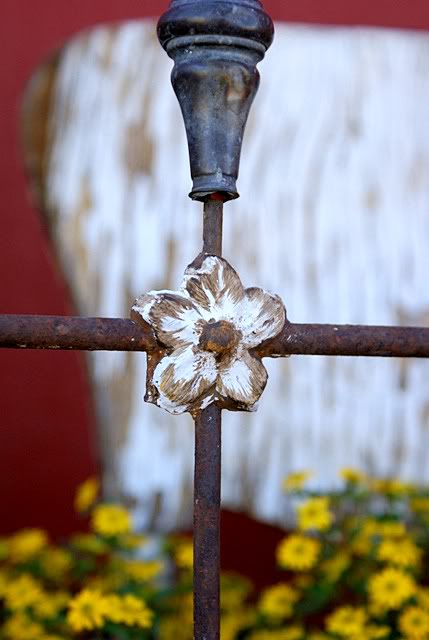 A garden is an excellent playground for a devoted junker. There is just no end to what you can do with old goodies! I picked up several spans of old picket fence destined for the dump – for free. The panels now serve valiantly as a wind break fortress, an absolute necessity on the High Plains. In my garden, other old ranch junk goodies have new jobs … old water tanks and an old sheep feeder are 'raised beds', old headboards found work as a trellis, old rusted out enamelware pots house flowers … etc etc.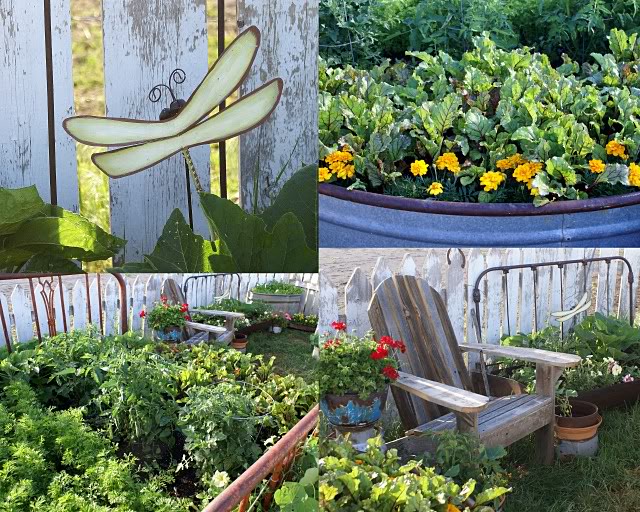 There is an abundance of old tin and metal siding in ranch/farm dumps. I made this little 'welcome' sign out of a piece of rusty corrugated tin. Baling wire serves as the hanger. Again, I used acrylic paint and a spray sealant.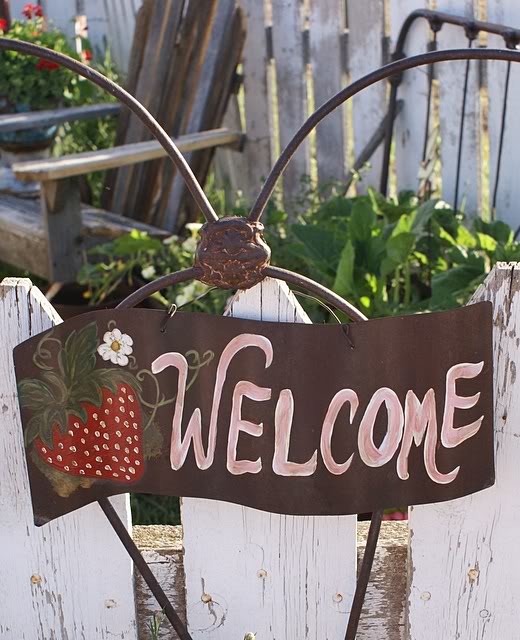 If you have any questions about the 'How To' details of any of the projects I've mentioned…please feel free to shoot me an email. I'd love to hear from you.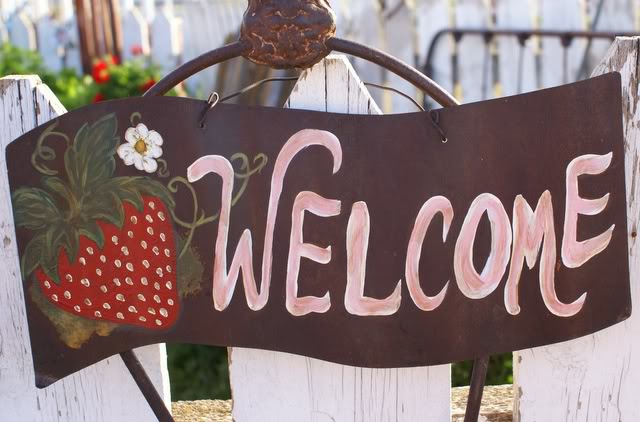 Here is a helpful hint from a devoted junk diver…never overlook the dollar boxes at farm/ranch auctions. There are some real treasures in them. And, well, whatever is left over, you can dispose of with a clear conscience. You've made an effort to do something few actually do…to really live the 'waste not' lifestyle. There is great joy in being frugal and creative. There is humor too. Junk can make you giggle to yourself when you think of some supremely clever plan for an item. I'll share another show & tell soon. I'm percolating on making old-timey signs for my new 'shabby farmgirl' chicken coop. Oh, she's a darlin' too.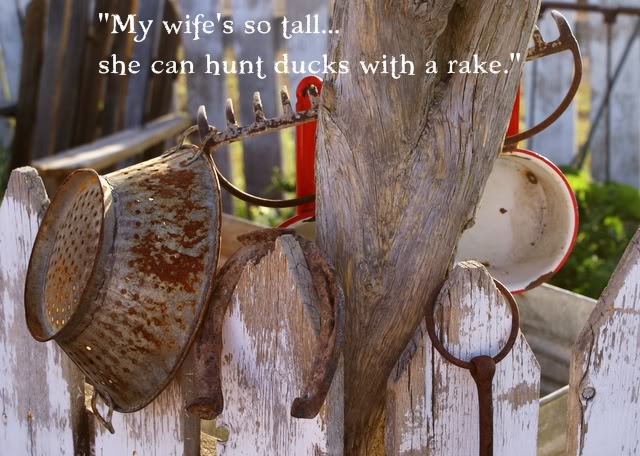 I like to do a little research when I'm writing a piece. I'm also a lover of wise sayings (also funnies like the one above). I had no idea that there are so many 'proverbs' that refer to rust…using the word in a way that really drives home the point. Here is a good one, "Work your way up or rust your way out." And, my favorite, "Sunday clears away the rust of the whole week" – Joseph Addison. Yep, that is just how I feel after church … rested, unrusted, all shined up and ready to go again.