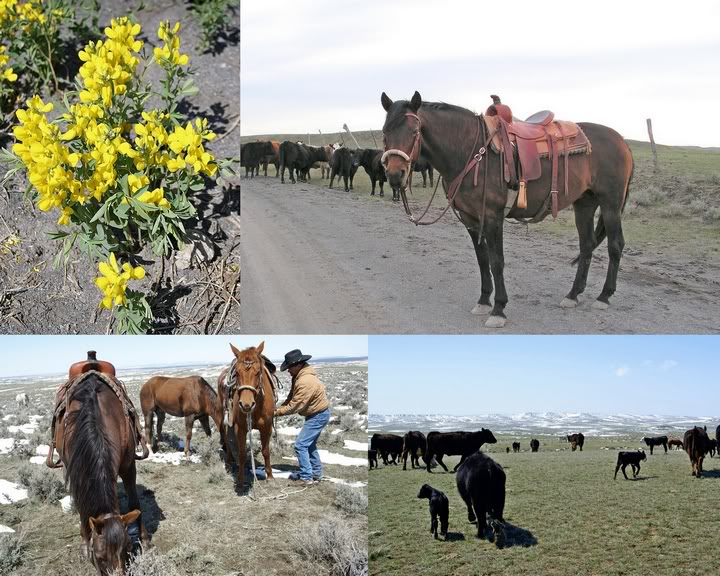 If you've ever wondered what it is like to ride the range on the high plains of Wyoming during calving season … here is your chance. Saddle up, we're burnin' daylight.
Calving season begins with 'getting our ducks in a row', so to speak. Quite a bit of preparation goes into gearing up for the busiest time of year (for us).
In slang lingo, our ranching situation is referred to as being a 'cowboy outfit'. There's no hay or grain farming, no large farm-style barn or related outbuildings. Our cattle live in very large pastures just as the deer and the antelope do. For that reason, we calve later than some folks … mid April being the target date. We turn bulls out on the 4th of July so that the birthing time frame is in place.
We'll be moving our young 'first calf' heifers home tomorrow. They reside in a small lot close to the house so that we can watch them carefully. I'm the night watchman – the one who checks them at 11 pm, 2 am, and 5 am.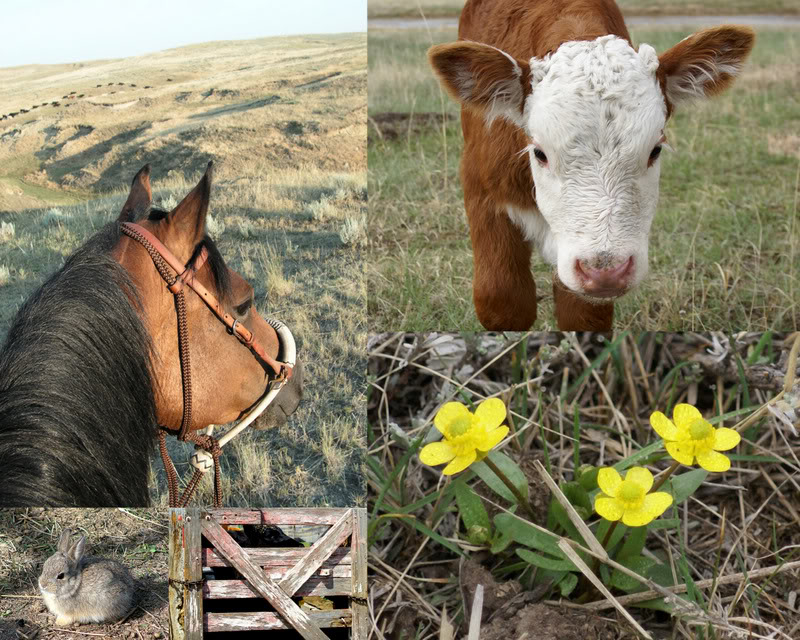 The mature cows are in two groups in two separate pastures that are ideal for calving. There is good shelter in tall sagebrush and enough old grass for forage until spring growth comes on.
We'll move some of the saddle-horses to a pasture that has a corral at one end of it so that they can be easily wrangled. This pasture is adjacent to the calving pastures.
At home, we make sure we have basic supplies for problems that could arise. I get out a 'horn bag' that fits over my saddle horn so that I can put a few things inside. We usually don't have need of such things, but the old adage, "Better to have it and not need it than need it and not have it" is a good safety net.
So, it begins. Our first episode happened the other day, a pair of twins were born a little early. One didn't make it and the other needed to come home for a little "TLC." My kitchen floor has done this many times! Once the calf is 'up & going', she'll rejoin her mama. We're just getting our 2010 calving season started, stay tuned for more as we progress through this age old and true-blue American rite of spring … cowboy style