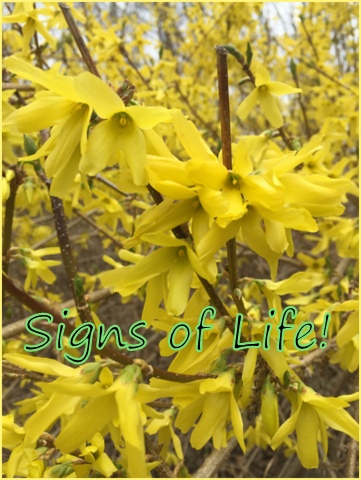 Finally! After a freezing winter, the Northeast is thawing out and greening up. There are signs of life! Our kids were treated to a nice week-long spring break from school. (With so many snow days, we thought that might not happen). When Mother Nature finally gives us a break, it's amazing how quickly things go from "drab" to "fab" in the East!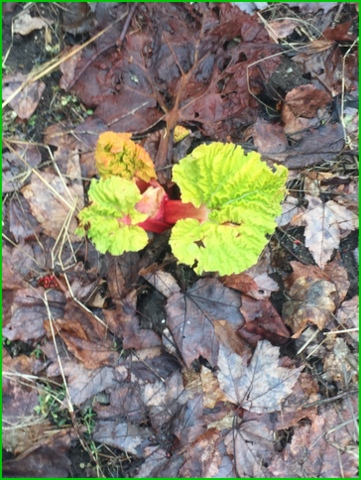 The weather was warming up in the beginning of last week, yet not much had started to bloom. While "chicken sitting" for a neighbor who went out of town, I noticed rhubarb coming up in their garden. She says her kids like to eat the edible part raw, dipping it in a cup of sugar (always keep in mind it's the leaves that are poisonous).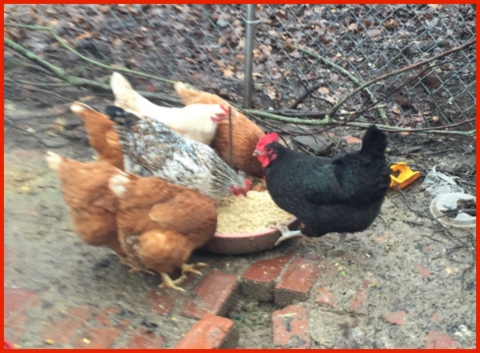 Mid-week, we hit the road with friends for a visit at their lake house in the Adirondacks. On the way up, we stopped for a little shopping at some outlets, one being a Pyrex store. Did you know the popular glass cookware turns one-hundred this year? (I won't store leftovers in plastic, so I couldn't help but pick up a few of their red "Dots" bowls, out for their anniversary). Vintage pieces are popular among collectors.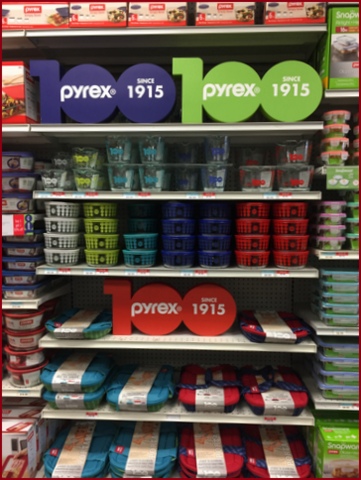 When we got to the Adirondacks, there were a few snow piles, and Loon Lake was still frozen (though not enough to walk across or skate on).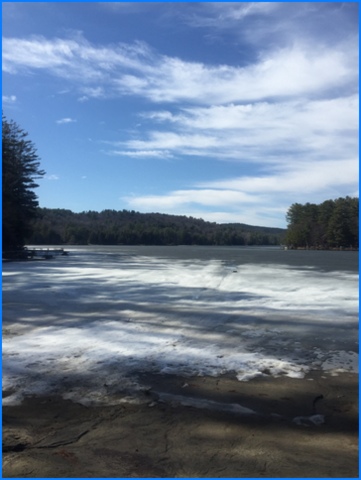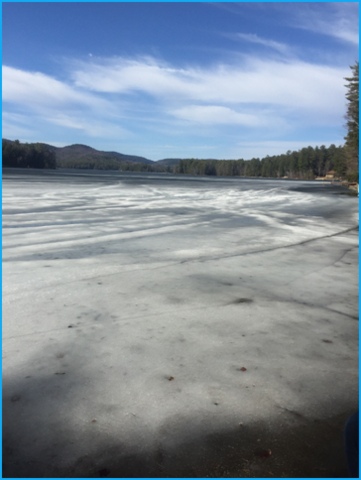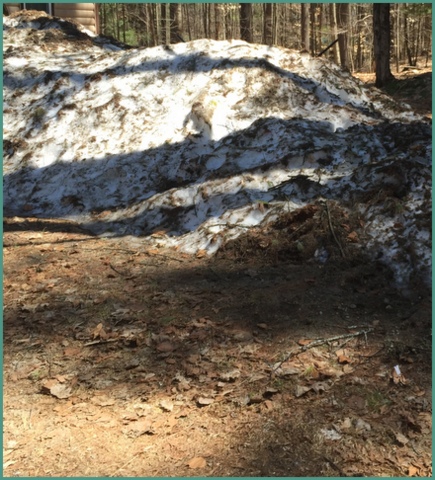 By the time we left a few days later, the weather had warmed up nicely and the lake was almost thawed completely.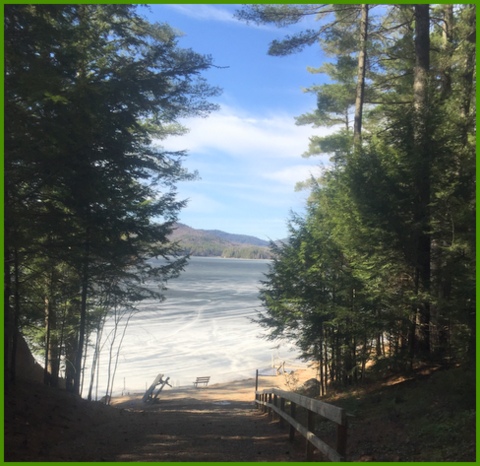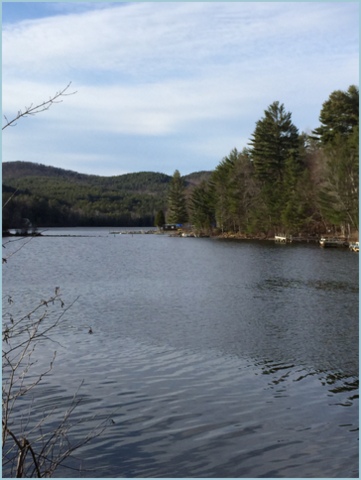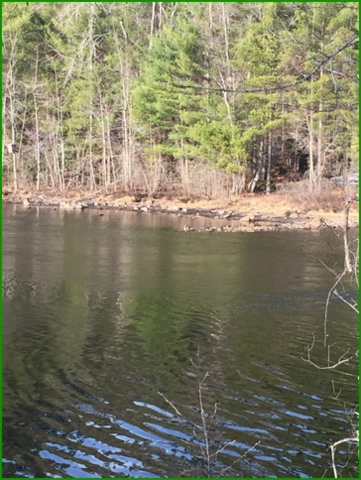 I love the evergreen pine trees of that area.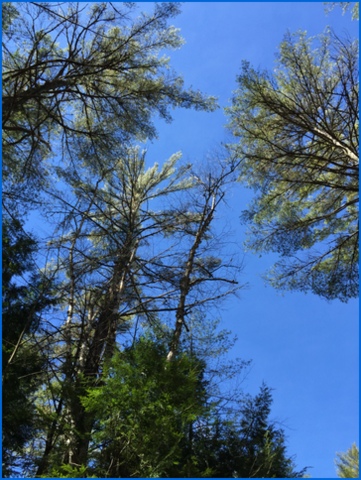 The five days flew by, and soon it was time to go home. Say "New York" and most people think of the city, but much of New York state is rural with beautiful farms. I snapped this photo on the way home, from the car as we drove on the turnpike. Just beautiful.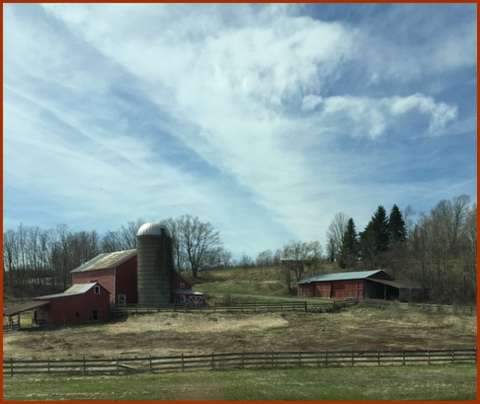 Back home, what a difference a few days makes! Bulbs have bloomed.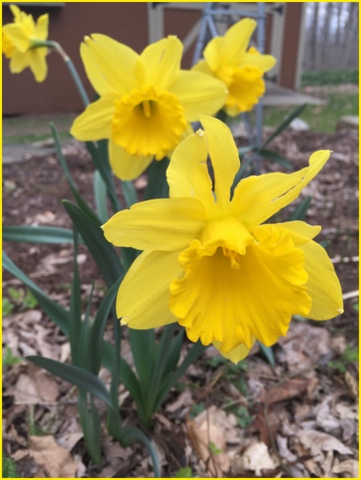 At the feed store, they have baby ducks! I resisted, but I ask you, is there anything on earth CUTER?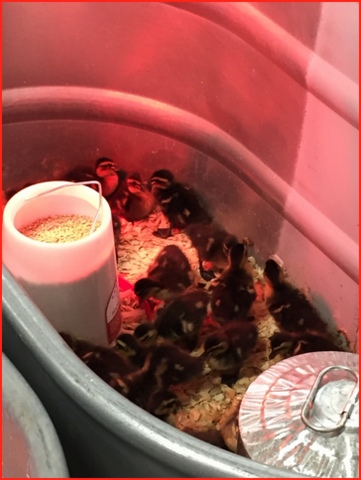 My "girls" are laying eggs daily, and are relieved it's spring, too. We power washed their coop for a new season. With chickens, it's also good use a vinegar rinse frequently to clean out their water dishes.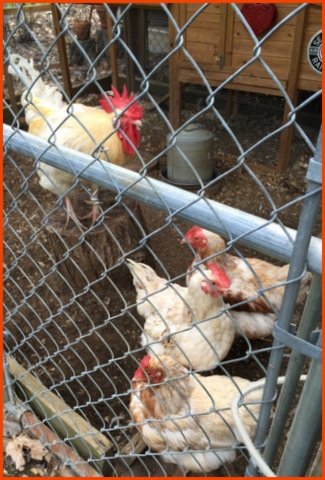 In my mother's area in Georgia, things are blooming, too. She snapped this photo of her columbine flowers.
In New England, when the snow finally melts, it's fun to go around and see what you can see…things that you might not notice once everything is green and lush. The European praying mantis, officially made the Connecticut state insect in 1977, is a beneficial insect. Can you spot the praying mantis egg casings in the photos below?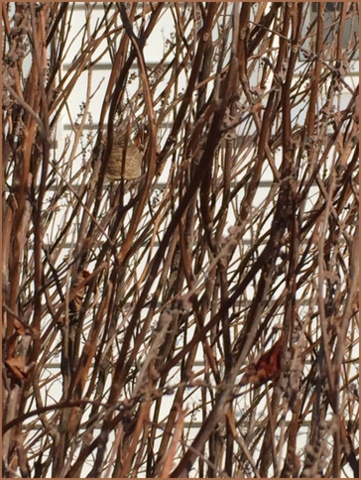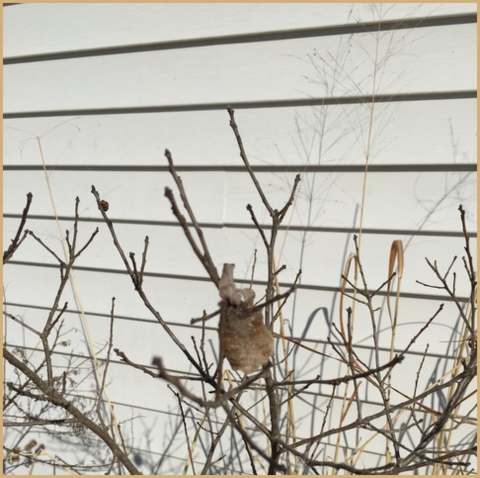 It's also (thankfully) now time to do spring clean up. Leaving dead material from a previous season in beds and gardens invites diseases that overwinter in soil. I can't wait to get planting my gardens again!  As I was raking out a flower bed and fixing the rock border, I found this little salamander when I picked up one the rocks. I made sure he was put back safe and sound.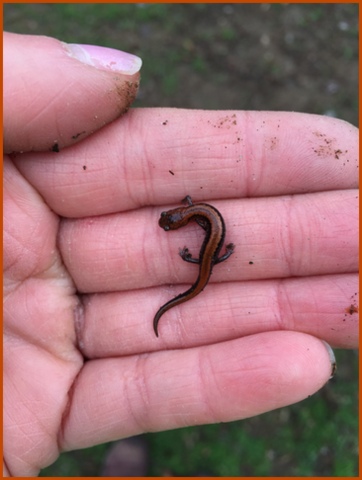 The forsythia  have bloomed, trees are budding,  and we can regularly walk our housebound dogs again.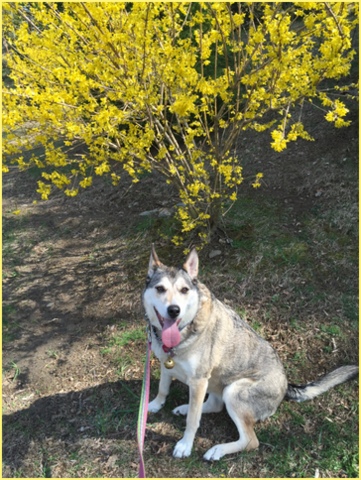 Native spice bush is also blooming right now in Connecticut. I snapped this photo in the wooded portion of my property. I love the way the yellow flowers look against the brown of the still-not-quite green-yet woods.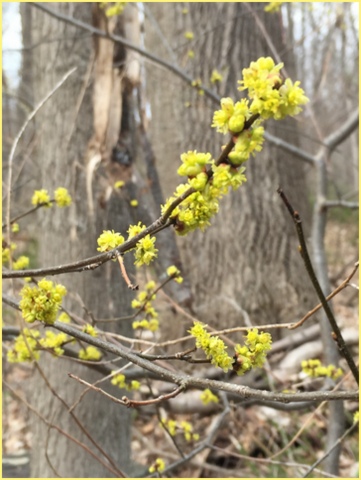 Unfortunately, no matter what area you live in, spring marks the beginning of tick season. As soon as I got home from walking my dog the other day, she had a tick. I used the new "tick twister" I recently purchased. Like a little silicone tick "wrench", it works like a charm! It took the tick out quickly, easily, and best of all, cleanly.
I bought mine for around $5.00 at an outdoor store, but you can also pick them up here: http://zenpetwellness.com/shop/uncategorized/tick-twister/.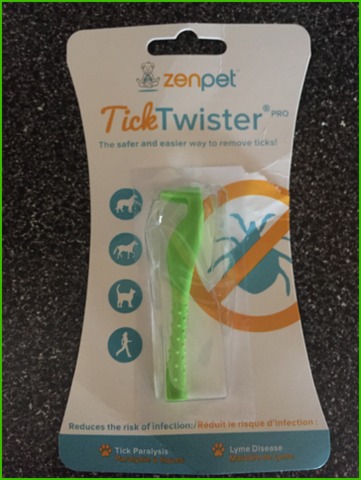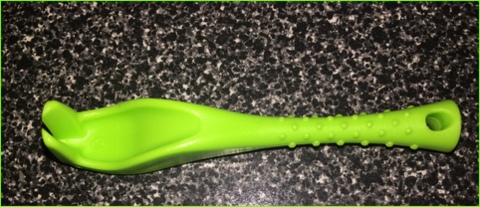 To keep ticks off of you, ten drops of Eucalyptus oil in water in a mister bottle is a good thing to keep by the back door. Mist yourself before stepping outside. The best defense against ticks is to repel them so they don't want to bite you.
The sun is shining more often, the birds are singing, and we actually saw an Eastern black swallowtail butterfly flutter through the yard. I'm happy to get back outside into the fresh air, and to emerge from our "cocoons". What are you doing now that it's spring?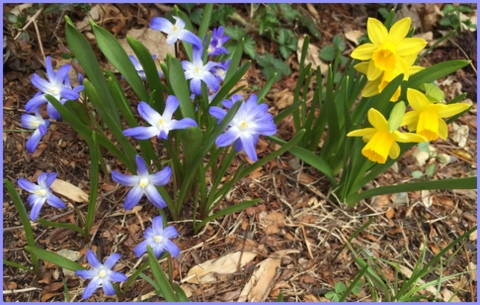 Until next time…Farmgirl Hugs, Nicole
.