In New England, we've been gripped by the longest winter EVER (at least that I can remember). I'm desperately wanting to get outside and say spring has officially arrived! I can't wait to wake up the flower beds and start the veggie garden again. This season, the first thing I'll do, once the ground thaws, is something that every gardener and farmer ought to do!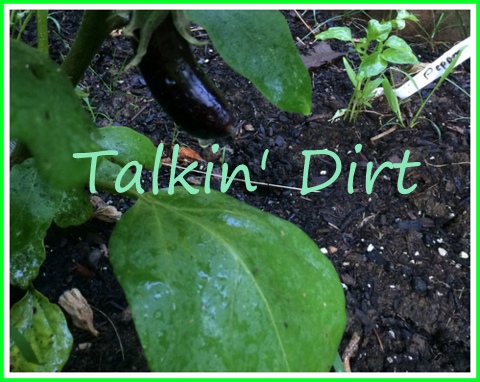 Let's talk dirt! Soil, that is. This long winter's been more bearable because I've been busy doing something I've wanted to pursue a long time: studying to become a Certified Master Gardener! Right now I'm an "intern", but I've learned so much already! Having gardened since I was seven years old, (in three states and several zones), I know there's always something more to learn; it's one of the great things about gardening.
We've covered all sorts of topics in the classes, but one of the best things I've learned is the importance of soil testing. Whether you're planting a huge field or a small bed, veggies, flowers, trees, or turf, every plant needs good soil to thrive and be healthy. Did you know that there's over a billion organisms living among a single teaspoon of healthy soil? There's more life in a teaspoon of soil than humans on earth! A plant is only as healthy as its roots, and good roots start with good, healthy soil.
All plants, trees, shrubs, and flowers get nutrients from the soil. A soil sample test measures the soil's pH, indicating if soil is alkaline or acidic. Different types of plants prefer different pH conditions ("neutral" is seven on the scale). A scientifically done test can also measure nutrients such as calcium, magnesium, phosphorus and potassium, as well as other needed micro-nutrients. Go to any garden center or store with lawn-care products, and there's bags of lime. Many a homeowner automatically incorporates lime into their lawns each year, and many of those lawns may not even need it! How can you tell for sure? By doing a soil test. It's easy and relatively inexpensive, and can even save money in the long run by telling you exactly what you do and don't need.
Before the ground froze completely, I sent in my first-ever soil sample from my veggie garden to be analyzed, as part of a class assignment. Using my spade, I "sliced" the soil about ½" thick from about a dozen random areas in the vegetable garden, mixing the slices together in a clean container. I then took a cupful (that's all it takes) and placed it into a plastic bag. I placed the sealed bag into a mailing envelope with my check and sent it to the address for the sampling laboratory (in my area, it's through UConn). The postage wasn't that much since I only sent in a cupful of soil.
Results came back a few weeks later, and I was quite happy to see my garden's soil is in good shape for vegetables, and that area needs no limestone. Recommendations were made (that I can achieve organically, if I desire). I also found out I have low, typical levels for lead. This is important especially since we'll be eating what grows here. (Lead occurs everywhere, but you wouldn't want to plant edible plants in an area where lead is high, for example, next to an older home's foundation where lead paint was once used).
Different areas of soil should be sampled, depending on what's growing. Once the spring thaw finally happens, I'm sending a few more samples from different areas of my property, (for instance, where my azaleas and rhododendrons are planted, which prefer soil on the acidic side).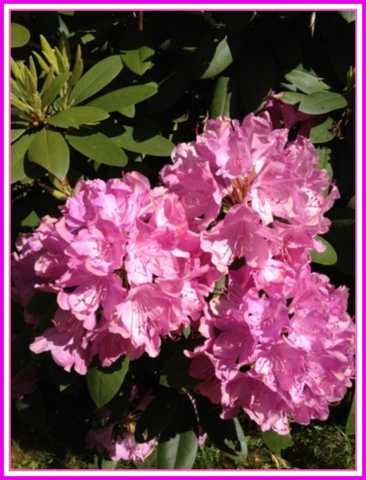 At-home testing isn't nearly as accurate. One could test the same soil with several different devices, yet get different results each time. Testing through a laboratory is the best way to get an accurate, complete test. Check your local county's extension or master gardener's office for information on how and where to send a soil sample in your area.
For now, I can only dream of spring, as it's still pretty cold. Mother Nature teased us a bit last week when she gave us a sampling of temps in the mid-fifties. I took a walk with my little dog on our Main Street, where the sidewalks were shoveled. It was like walking through a tunnel, and I had to give the dog a bath when we got home, since he was so covered in mud and salt, but it was GLORIOUS!
For now, I'm content knitting a new spring sweater in a bright color, and starting some of my seeds indoors. When that thaw comes, I'll be outside…happily digging!
Spring will be here soon…I hope!
Until Next Time…Farmgirl Hugs, Nicole