I am not a sitter. I'm not even a slow walker. As a matter of fact, I tend to take everything in life in huge, bounding steps. As this year is drawing to a close and I look back it seems like I just rushed through everything. I'm not one to make New Years Resolutions, but this year I have a huge goal.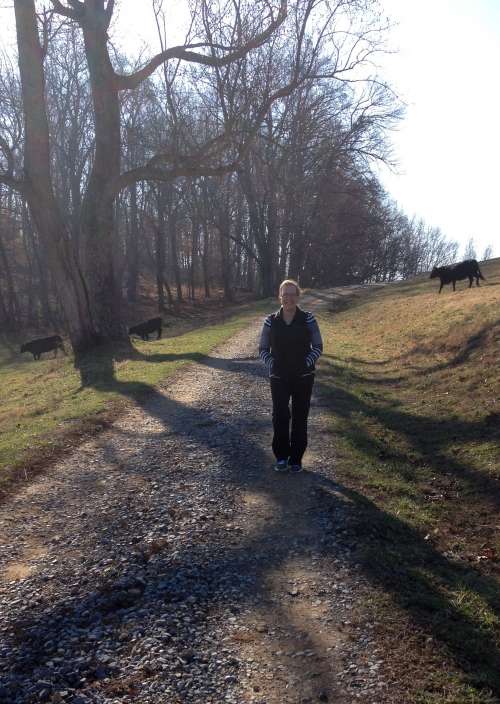 I want to learn to move a little slower. It's not that I necessarily want to change the things I do, I just want to do them slower and savor every moment of the process.
In a world that is moving faster and faster, I feel the need to slow down. I think that in not savoring the experiences, we are actually starving ourselves of a lot of joy and happiness.
I want to curl up on the old iron bed on my porch, not just in the warm weather when conditions are perfect but in cold weather with a quilt, a book and a cup of hot tea.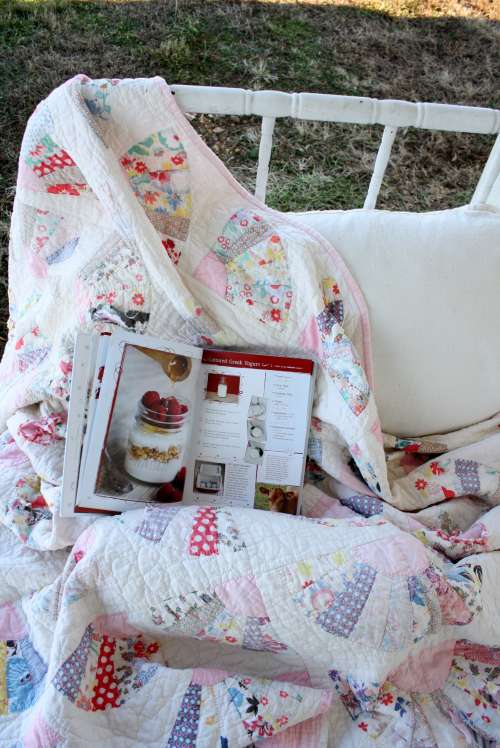 When I work on those embroidery projects that I love so much, I want to do every stitch with love. Not just with the end result in mind.

I plan to actually read the books on my nightstand. I'm a great speed reader, but I want to learn how to slow down and savor the reading. I want to re-read some of those great old classics that I skimmed through many years ago!
I want to write letters. I love making cards and taking the time to make them special. But I also want to experience the sheer joy of writing the letter and I want it to be a letter from the heart.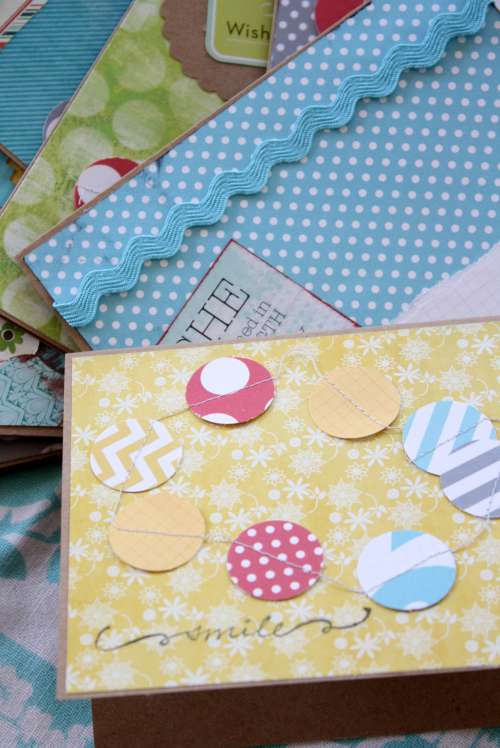 I want to go to lunch with friends. And I want to sit at the table and laugh my head off and talk until my throat hurts.
Camping with my two best girlfriends in the picture below!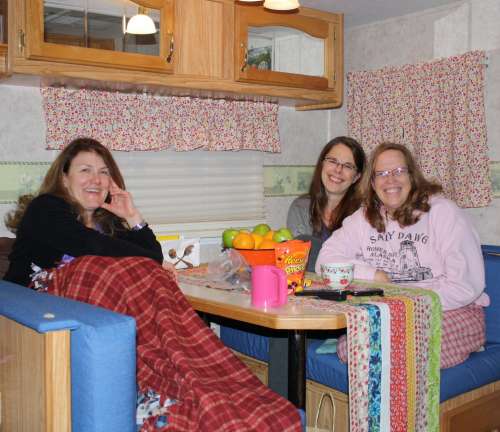 I'm going to porch sit a whole lot more. It is so good for the soul.
Picture below is my son and daughter in law on our porch.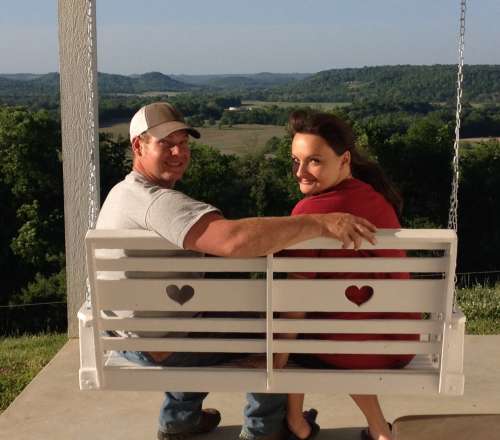 I am going to soak up the summer days of sunshine. When my husband says, "Let's go boating today", I want to jump in and go. I'm going to grab those grand-girls and head to the lake! And then I want to just sit and soak in the sheer joy of the day.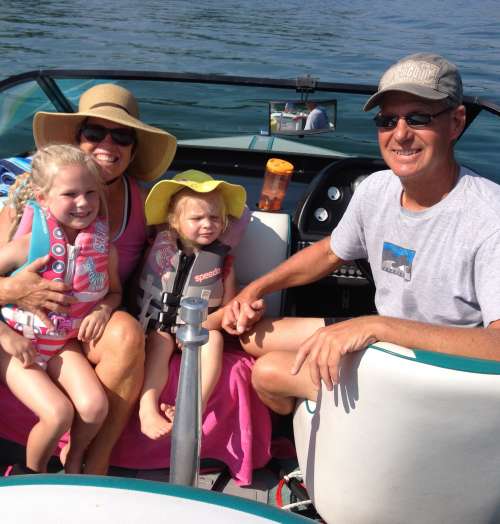 I lead a wonderful life and I live in a gorgeous place. But I want to be fully "there" for it.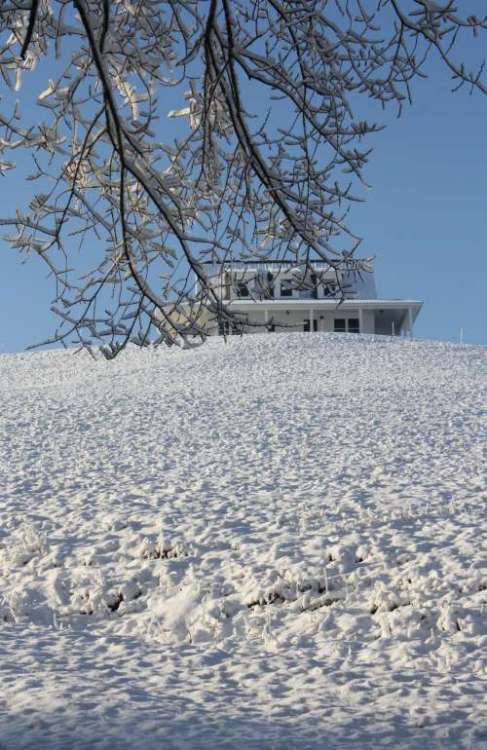 In this world of fast food, fast cars, fast conversations, fast holidays… my New Year's wish for all of us is that we can breathe deep, slow down, and restore the balance in our crazy, hectic lives.
I'll leave you smiling with a video of my little-est grand-girl and our farm dog, Belle! Oh, to learn from a farm dog and a little girl how to live our days with sheer joy!
The very, very happiest of New Years to you, my farmgirl friends!
Until our gravel roads cross again… so long.
Dori