Merry Christmas and Happiest of New Years! I hope this finds you all enjoying your holidays. At my house, 2014 has been a really great year, and I'm savoring every minute of this very special "Christmas in Connecticut".
Here's my  recipe for a Happy Holiday: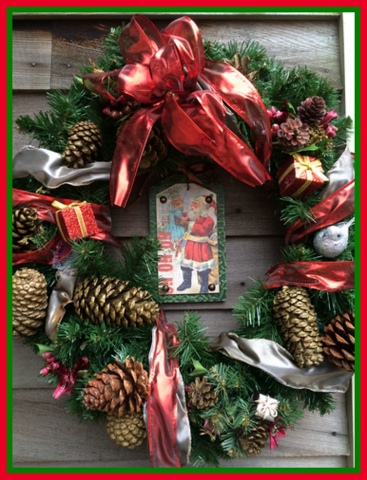 Take one part family:
Last week, my in-laws flew in to spend Christmas with us. The last Christmas they spent here was ten years ago. I was so excited they were coming, I thought I'd burst!  Torben and Ulla, are the most wonderful people! When I married my husband, my in-laws were my "bonus". Torben shares my interest in history, and Ulla and I both love to cook, bake, and knit. So many people take having family close by for granted. We don't have that luxury. To have my in-laws here at the holidays is truly a blessing.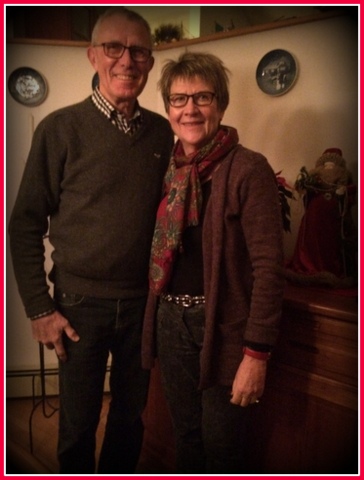 Add a sprinkling of tradition:
Traditions make life more memorable. We couldn't wait to decorate! To kick off the holidays, we cut our tree at our favorite tree farm 'round the corner. This year the weather was perfect…sunny, crisp…a perfect New England winter day.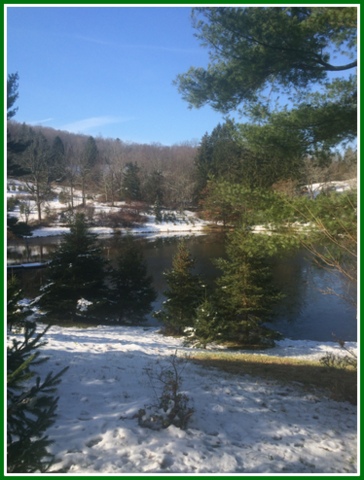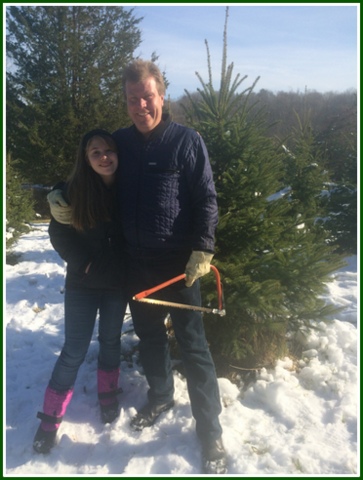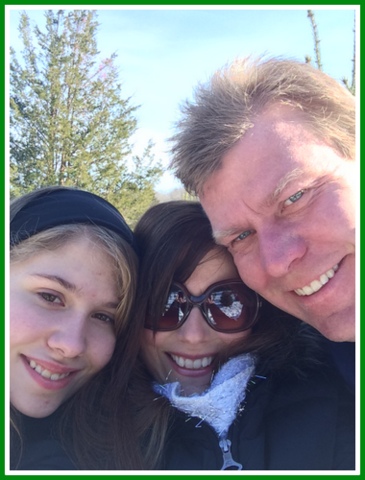 Another tradition is a trip to the Gingerbread Village at St. George's church in Middlebury, Connecticut. This was our tenth year to see it; we're always amazed at the detail.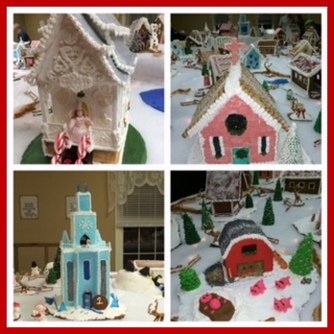 Each year, my daughter and I build a gingerbread house for our kitchen. (We start with a box kit, and it resembles a shack compared to the ones at the village, but we love doing it together).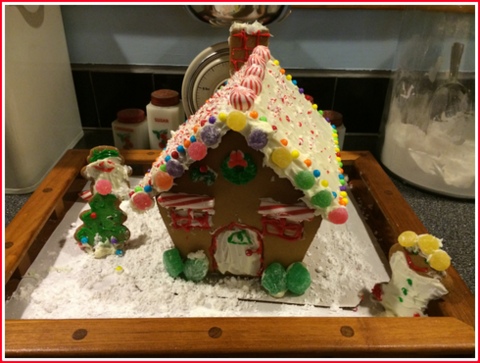 Add a heaping spoonful of joy:
It's a busy time of year for everyone, but the best way to have joy is to spread cheer. I'm a Girl Scout leader, and my troop and I had a wonderful time volunteering at our town Parks and Recreation's Breakfast with Santa. I've watched my girls grow into amazing young women, and it's a privilege to know them.
The following weekend, my daughter's 4-H club brought their dogs, cookies, and talents to visit a local retirement home. I wish everyone could see the smiles on those residents faces…it's priceless. Our hearts always feel so full afterwards.
Fold in some fun!
Shopping, wrapping, card-writing…oh my! There's so much to do, but without stopping for fun, one can start feeling quite Grinch-y! The holidays are meant to be with friends. Did you know that December 15th marked the seventy-fifth anniversary for Gone With the Wind? We spent a memorable afternoon at a special showing of GWTW at my town's Edmond Town Hall movie theater. I've wanted to see it on the big screen since I was a child. Patrons were asked to "dress up", so I hammed it up with my friend on the "red carpet" in vintage wear!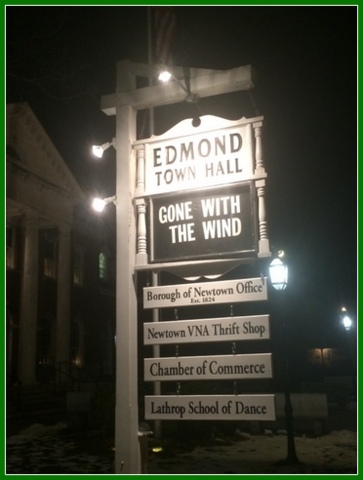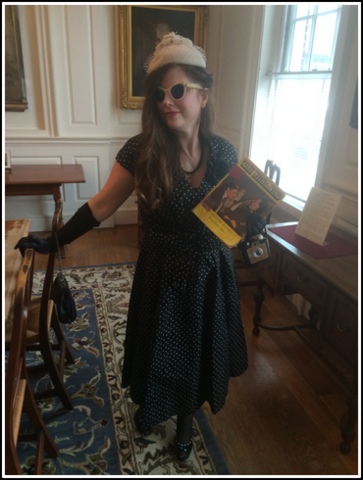 I also enjoyed my Farmgirl Sisterhood Chapter's annual potluck and homemade gift exchange….
And my daughter and I took a needle felting class at the library together one afternoon…
Another evening, my friend Andrea and I met for dessert and coffee to exchange gifts for our "$10 Vintage Gift Challenge". The gift had to be vintage and not something we made or already had, and we couldn't spend over $10.00. It was such fun treasure-hunting! (When Andrea jokingly said she wanted to kidnap my Santa blow mold, I knew I just had to find her one)!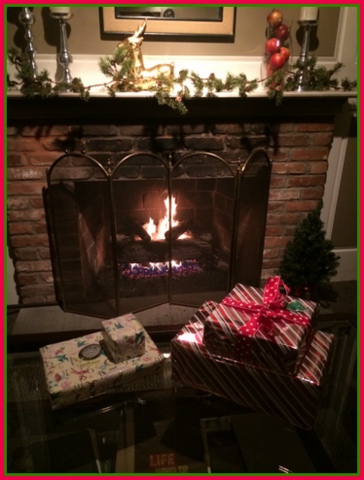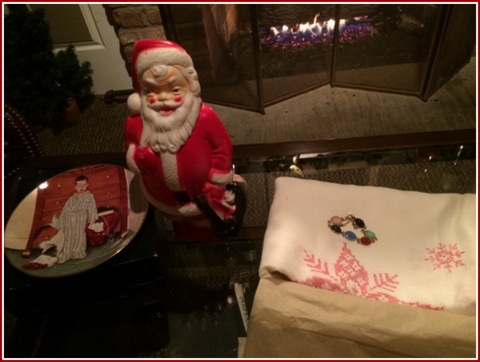 Mix well, and relax!
Things happen. Last year, my dog broke into the gift closet and ate all the stocking-stuffers on the day before Christmas Eve. Part of me prayed she didn't kill over from chocolate toxicity, while the other part of me wanted to wring her neck when all the store shelves were sold out of anything stocking-worthy! (This year, the treats are "hung up" like a picnic basket from Yogi Bear). I used to stress at the holidays. Some days, I still get exhausted, but it's a "good" tired. The perfectionist in me will always want everything "just so", but truthfully, the little things don't matter so much. I know planning ahead keeps me from going into a panic with cookies not baked by a certain time or packages not mailed by a certain date. In the end, it all works out. Happiness isn't found in boxes and bows anyway.
It isn't what's under the tree that matters, it's who's gathered around it.

Until Next Time…Farmgirl Hugs, Nicole