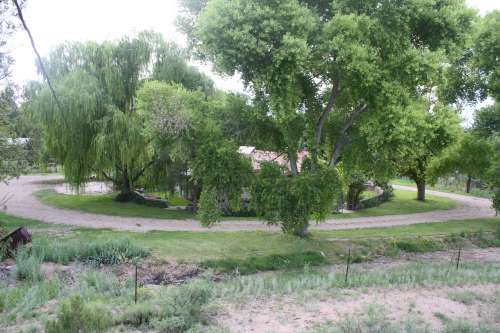 This is my childhood home. The place where my parents still live. I love how it is tucked down in those trees.
It is such a beautiful place.
Every Farmgirl needs to go "home" sometimes. Even though my own home is almost 2000 miles from here, this is still home to me and that's how I refer to it!
Do you do that? Do you still refer to that significant place in your childhood as "home"?
My Momma just had a full hip replacement surgery so I came home to help her and Dad for a month or so. Every time I come back to my childhood home in New Mexico there is something I'm eager to do the first day I'm back. I love to go out and walk the hills and let my mind wander back to my childhood.
Would you like to go with me this morning?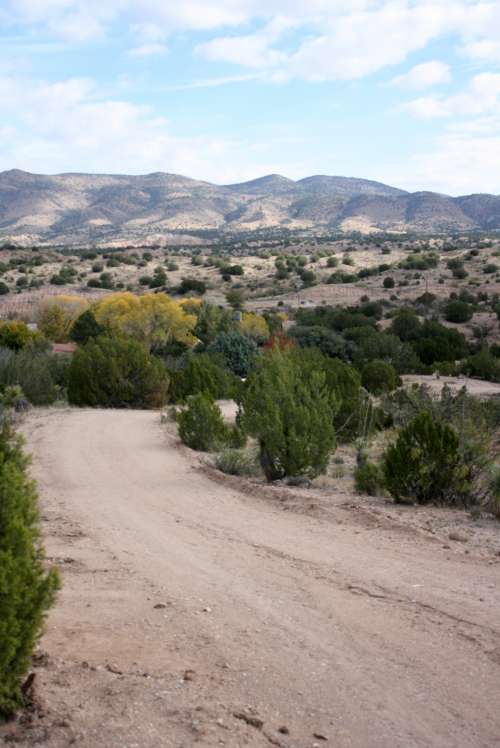 My siblings and I used to ride (and push) our bicycles up this steep hill and then ride down as fast as we possibly could. Eventually the name of the hill became "bicycle hill" – we still refer to it that way today!
Oftentimes we crashed as we flew down that hill and we bragged about who got hurt the worst. It was usually the one that crashed into the Yucca Cactus.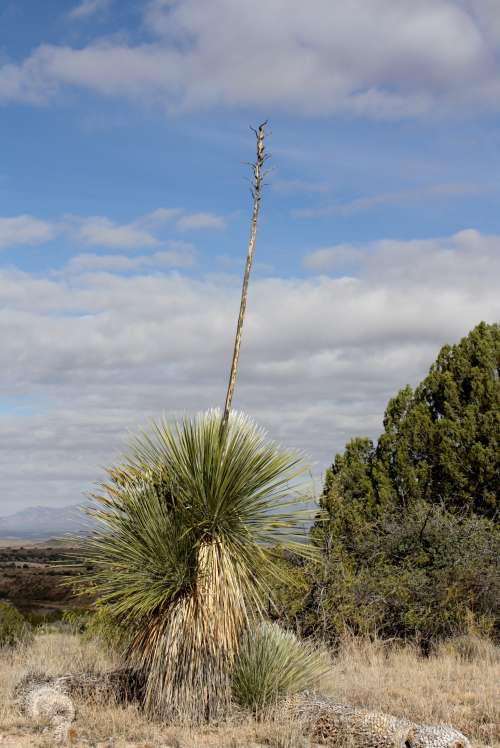 The Yucca is a beautiful plant, it is the New Mexico State Flower, and in the spring it puts on a beautiful display of white flowers on a very tall green stalk. When the flowers die and fall off, the middle stalk dries up and becomes the most awesome straight and stout stick. You can imagine the stick fights my brothers had!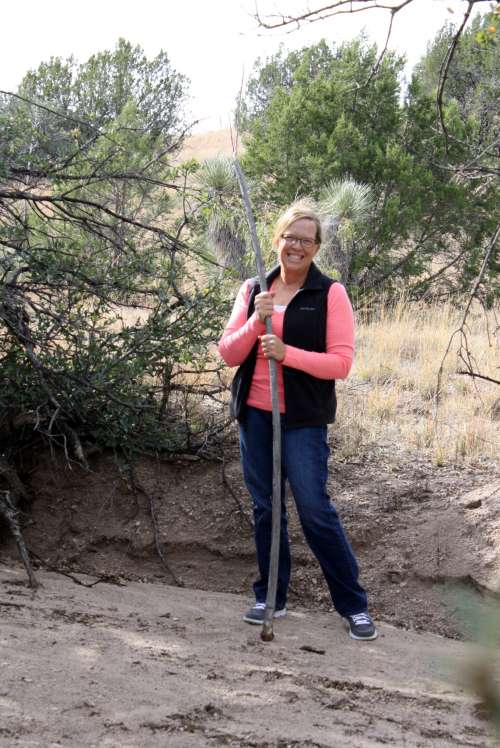 The yucca stick makes the perfect walking stick!
On the Ranch, my Grandmother always had her Yucca stick that she carried around when we were growing up. "You never know when you might need a good stick", she would say. So of course we little kids had our Yucca sticks to carry with us too.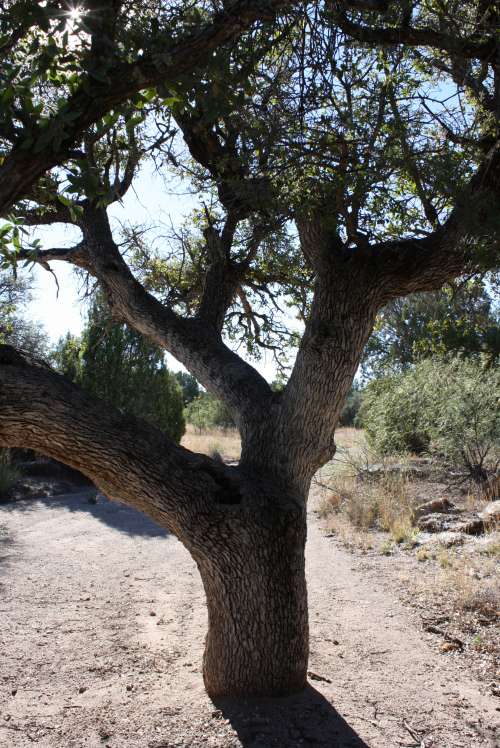 I love the crooked oak trees in the huge sandy wash (referred to as "the wash"). These were the best climbing trees ever! We had more tree-houses scattered around the pasture than you can even imagine. I think we each had our own house one summer. We would drag every crazy thing out to "the wash" and drive our parents crazy. In the summer when these trees are fully leafed out they make a great canopy that creates a really fun house underneath.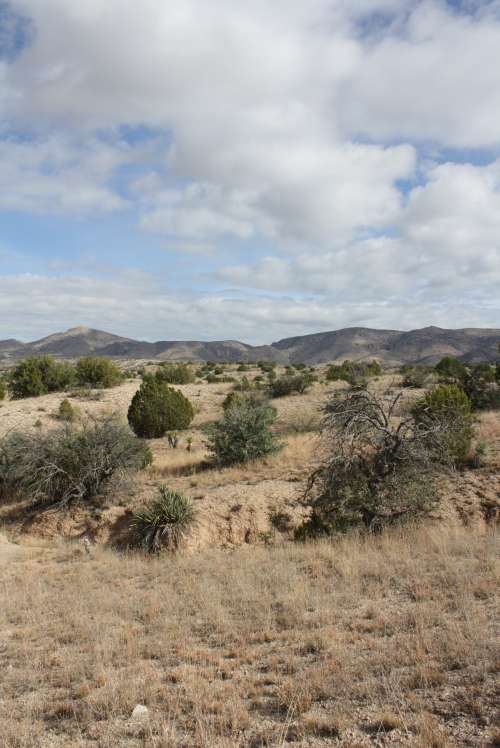 This is the land that I grew up riding horses on. It's where I learned to ride… by grabbing my horse's mane and pulling myself up and riding bareback all over the place. And those low hanging tree branches were the favorite of an ornery Shetland pony we had that loved to run under the limbs and knock us kids off. And we'd get back on and do it all over again.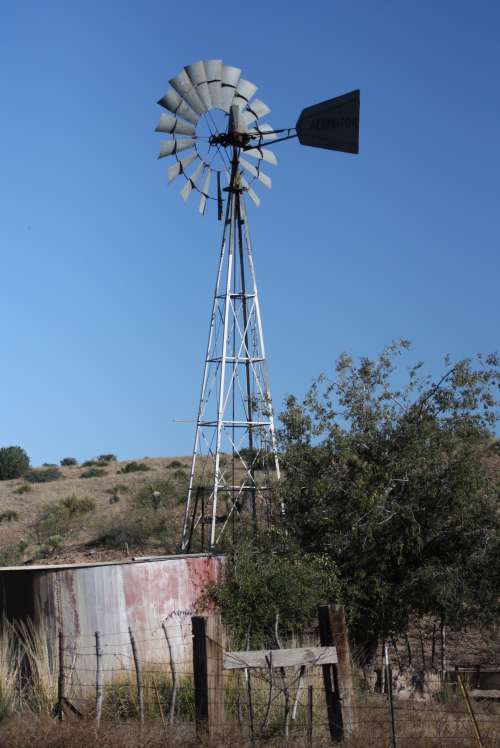 The windmill was always a fun place to play. Even though we were told over and over not to climb it, we usually pushed those boundaries and climbed a few rungs anyway.
And when we were older the water tank became our swimming pool!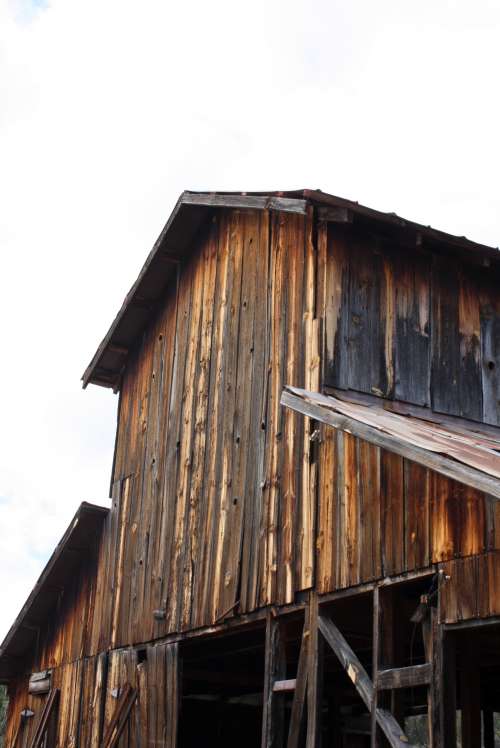 And of course the old barn. This old barn was falling down when we were children. I don't know how it is still standing today. We played hide and go seek in this barn, hiding underneath and behind all the fun junk Dad stored in it.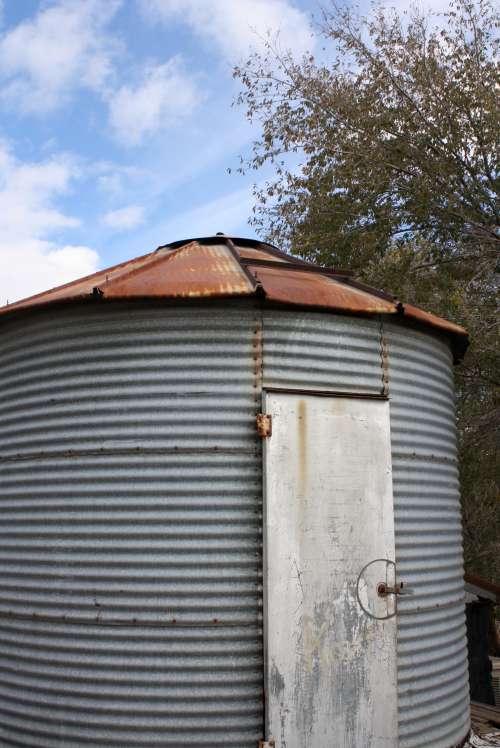 The old granary was the best place in the world to lock up our ornery brothers!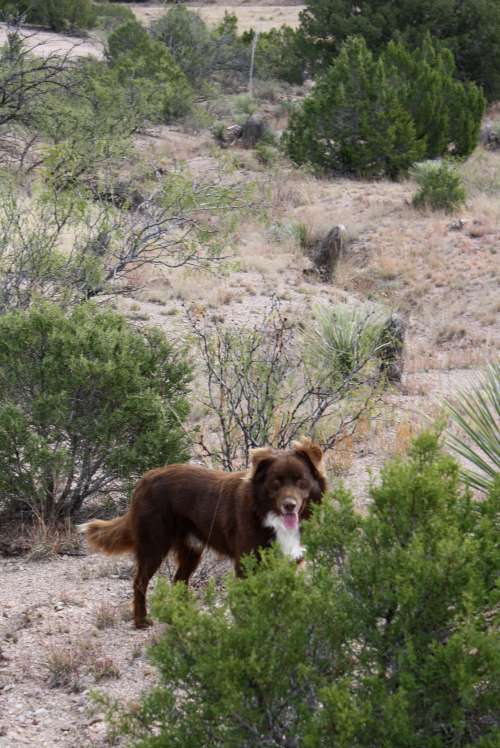 Thanks for going along with me this morning as I walked the pasture with Rusty, my Dad's little dog!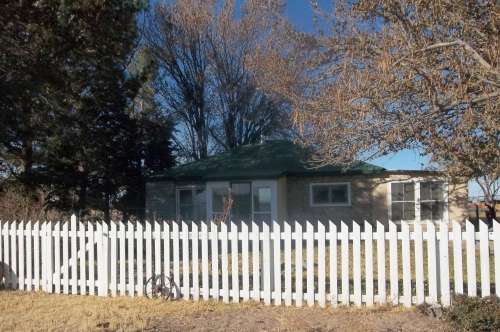 This is the old Ranch house where my mother was raised; the place that she still calls "home". She and my Dad spend about half their time there where they still have cattle. I don't know that I will get to go to The Ranch on this trip as Mom is kind of home bound. Someday I'll take you along when I go.
What I've realized the last few days is this:
"You can never go home again, but the truth is you never leave, so it's all right." ~ Maya Angelou
Until our gravel roads cross again… so long.
Dori
P.S. I'm hoping I can talk my very humble ranch Daddy into sharing a few of the things he's learned and experienced in being a New Mexico Rancher. Any questions you'd like to ask him? Maybe that will convince him that my next blog post should be an interview! Let me know in the comments and I'll get working on him!