There's a wonderful resource that sometimes goes untapped. Here's a hint…it started nationally, has gone international, and is over one-hundred years old! It's an original "social network"…where kids ages 7 to 19 can have fun, learn new skills, feel like they "belong", and adults can volunteer. Have you guessed? I'm talking about 4-H! Generations of families have participated in 4-H clubs, a positive source still relative to today's world. It's had an impact on my "young farmgirl" daughter and friends!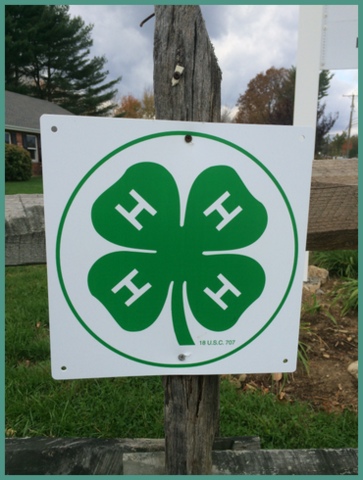 4-H is the youth aspect of the Cooperative Extension, in partnership with the USDA. In the late 1800's and early 1900's, much of America was farming. Congress wanted to provide "equal education for all", so through state university and college land grants, the Cooperative Extension was created, in hopes of providing families information universities found through research for the best solutions to problems facing local farmers. "4-H" sprang from this idea, reaching out to the younger generation, in the form of youth groups, or "clubs".

Whether or not you've got kids, if you attend a county fair, you'll recognize the 4-H clover logo posted around animals, crafts, and 4-H booths. One of our favorite things to see at county fairs are 4-H exhibits.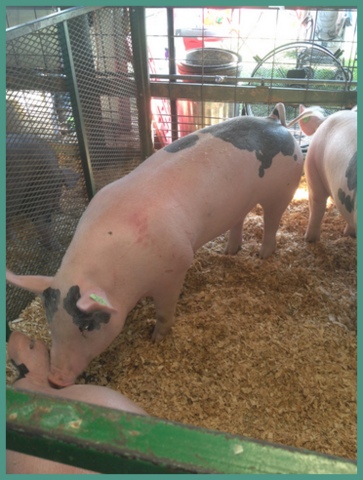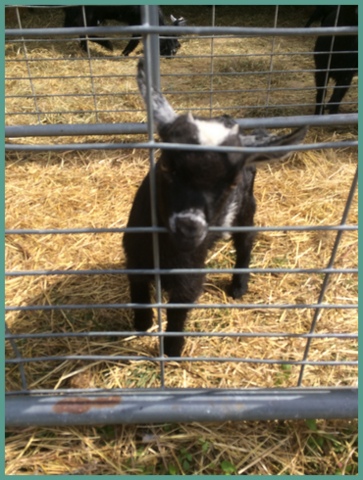 Because of its roots, many only think of 4-H as being "agricultural" in nature, with kids raising farm animals; but 4-H is much more! Clubs are centered around members' interests. My daughter's in a dog club, learning about dogs and canine care, working with our family dogs with basic and agility training. Club meetings are a treat for the kids and their pets.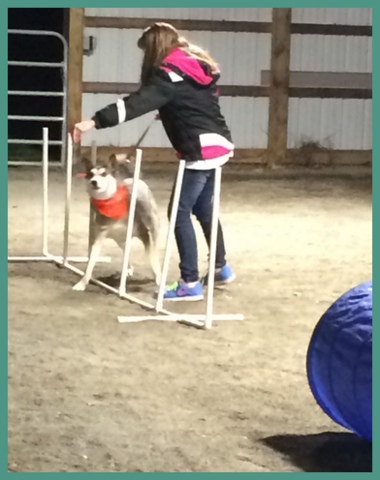 Audrey works with her dogs at the meetings.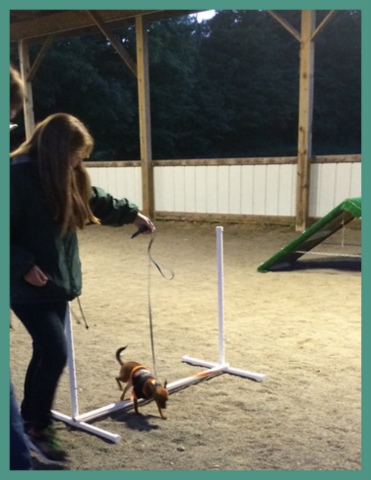 The club also visits dog shows, hosts local pet events, entertains during the holidays at a retirement facility, and marches in a local parade. I love seeing kids of all ages interacting and just being themselves.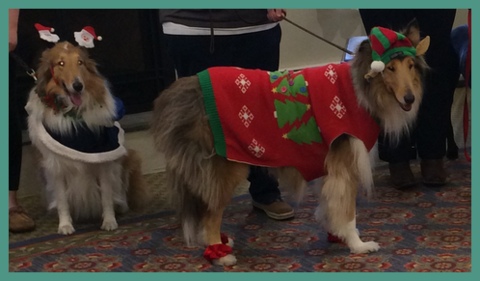 Clubs can center around anything – gardening, horses, crafts, or astronomy, for example; there's also a large mentoring program. Being part of 4-H opens kids to activities outside their clubs, too – there's city, county, and state activities offered. My daughter attended a Lego Robotics program and loved it! 4-H is flexible: individuals can participate as members, as well, and it's a great resource when home-schooling.
It's not just fun…there's a wealth of learning and character-building in 4-H. Clubs are "kid run" and adult facilitated, with kids serving as club officers, like president, vice-president, treasurer, and secretary. Club members do record-keeping, turning in their record-keeping books at the end of the year for judging, using the Danish method. There's also public speaking, where kids get to speak before a group on whatever subject matter they wish (think Toastmasters for kids). Public speaking is on a county level, with the chance to compete at state level. It's amazing seeing the kids' creativity and interests at this event!
While you'll see a 4-H presence at county fairs, with farm animals, our county's fair is held at the Beardsley Zoo! Because of that, there's no animal-themed booths or entries, but kids get to show off their talents, entering artwork, collections, show their horticultural skills, or craft projects to be judged for ribbons. Kids also attend a number of fun workshops, such as this year's yoga or terrarium-building, and all participants share in a community service project. It's all-day fun, and a chance to visit the zoo, as well.
Ede Valiquette, Cooperative Extension Educator, 4-H and Youth Development for Fairfield County, Connecticut, says 4-H fosters "belonging, independence, experience, and consequences – there's no making mistakes in 4-H, but making decisions and learning from those decisions." She says kids master generosity, project skills, and leadership, all of which help when they become adults. With everything 4-H offers, when asked what's her favorite thing about 4-H, Ms. Valiquette says it's the public speaking aspect, as it teaches such a valuable life skill. She likes seeing kids grow every year, improving each time. She loves when kids return from college, telling her that though they were a ball of nerves when they first started, 4-H public speaking serves them well in the real world.
Are you a proud parent or grandparent of a 4-H member? Or do you have memories of being involved in 4-H? Share your stories with me in comments.
Until Next Time…Farmgirl Hugs, Nicole