Everyone should be so blessed that they experience four distinct seasons at least once in their lifetime. Having grown up in a climate where shorts are worn year 'round, in New England, I never tire of watching the transformation from season to season. We've been blessed this year with a perfect fall…sunny and relatively warm, perfect for late harvesting before the garden's put to bed for a winter's nap. While things aren't as lush and green as summer, there's still so much beauty, and still so much to do!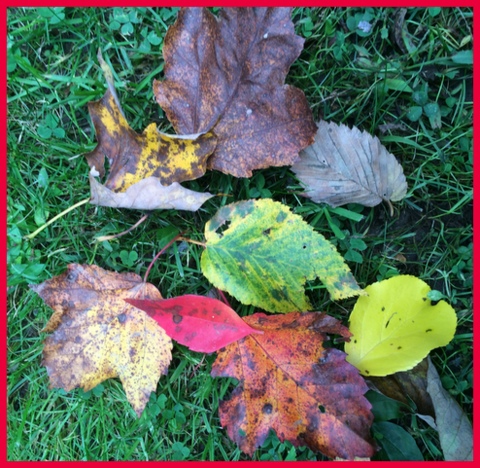 Fall comes gradually…first it isn't that noticeable.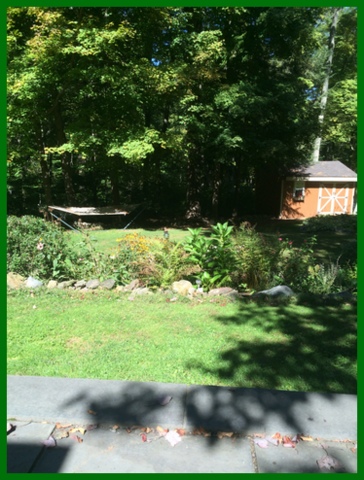 Then the leaves start to change.
This month is a time of transition. While I still see green, the garden is mingled with the last bit of color before frost sets in, and everything turns to brown.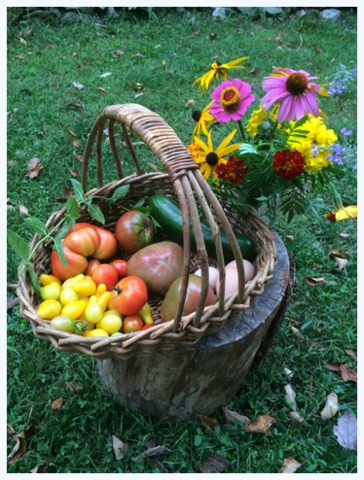 We see fewer and fewer tomatoes, until the last ones hold their green. The "cold weather crops" of lettuce, kale, and snow peas have been planted. I'm harvesting the potatoes I planted earlier in the summer. Being married to a Dane, we eat lots of potatoes. Before planting time, I take any store-bought potatoes that we don't get to eat before starting to sprout, storing them in the cool garage. When it's planting time, I plant them in the ground, sometimes hidden behind prettier herbs. I know it's time to harvest the new potatoes when the plants start to look spent. This method does not work with conventional potatoes; one needs to purchase an organic variety. This year I have both red and white potatoes growing in my gardens. Nothing smells so earthy and good as a freshly dug up potato!
I also bring some of the outdoors in. Can you guess what plant this is?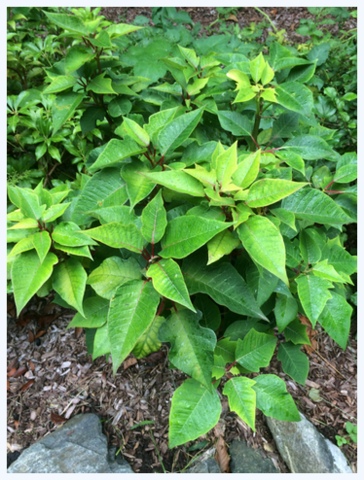 It's a poinsettia, left over from Christmas! Usually thrown out after the holidays, this one stayed in our home all year, until the warmer weather arrived. Poinsettias are actually tropical plants, so after trimming it down, I put it outside in May. It was a beautiful, potted plant with full foliage the whole season. Now that temperatures at night can dive into the thirties, I've brought it inside again. To get it to bloom those beautiful red blooms in time for Christmas, it will need eight weeks of at least fourteen hours of total darkness, enjoying full sun during the day, sitting on my desk in the window.
In addition to potted herbs like rosemary, there's a few other plants I bring in the house to winter. Last October, my daughter won a blue ribbon and "Best In Show" at the 4-H County Fair for her Black Dragon Coleus plant. We've just brought it back indoors again until it can go back outside next spring.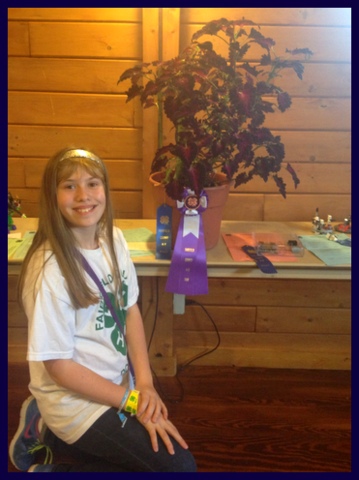 It's also a time to finish canning! A dear friend gave me a basket full of pears picked right from her yard, which I processed into Spiced Pears.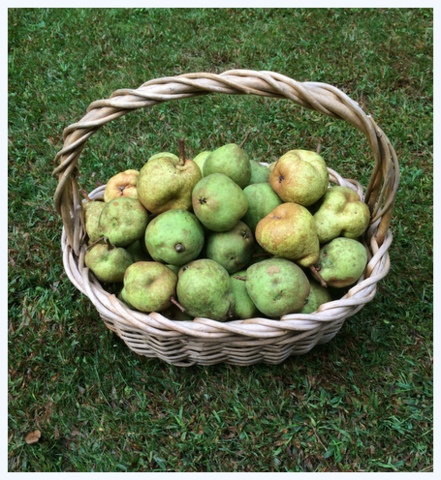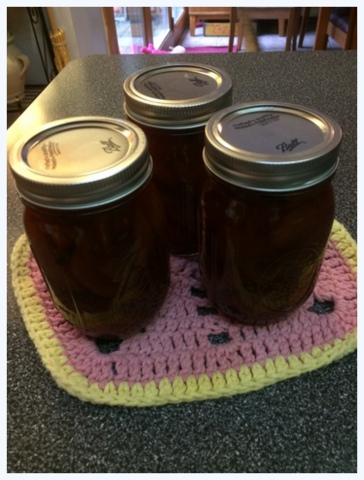 Do you dry or dehydrate foods with a dehydrator? I recently bought a dehydrator from a friend (a score at only $10.00)! She never used it; I'm hooked! So far I've dried apples, oranges, and lemons, as well as drying herbs from the herb garden everyday. Basil, oregano, parsley, mint, and sage- home-dried is so much tastier and fresher than dried herbs from a store. I can't wait to make my Thanksgiving turkey, seasoned with my own blend of homegrown herbs!
As most of summer's blooms fade, a few flowers hold their color a little while longer.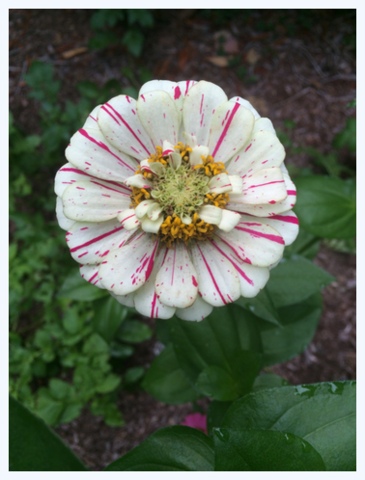 Mums and pumpkins brighten the outdoors.
Halloween decorations come out. My daughter and I recently spent a rainy, blustery Saturday watching spooky movies and sewing. I made a new table runner and some fun Halloween throw pillows. Don't you love the vintage Halloween Postcard fabric? It's printed with vintage artwork by Ellen Clapsaddle (1865 – 1934). Her images, once gracing many a postcard, are still found in clip art, reproduction greeting cards, and other items. Having witnessed the ravages of war, caught right in the middle of WWI, when she died she was in a terrible state. I find that sad and ironic, as her art is so whimsical and happy.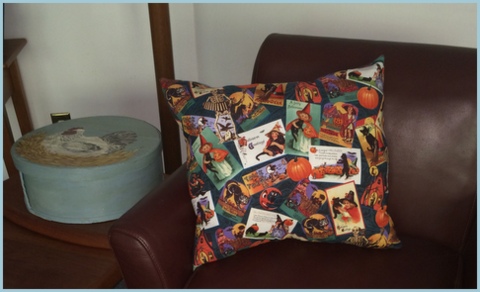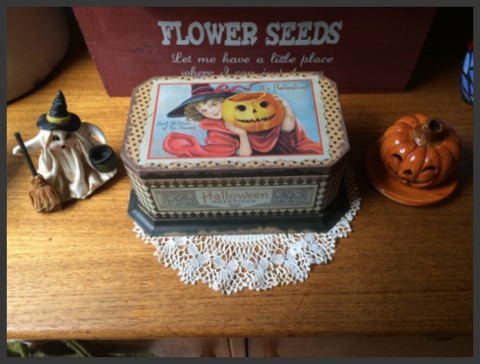 We've had a few cold snaps, with just enough chill to light up the wood burning stove a few times. (With hard, long winters, in Connecticut we try for "No heat 'til Turkey meat")! I'm actually looking forward to a break from outdoor chores, shorter days, and cozy evenings with something delicious warming on the stove. Change can be good!
Until Next Time…Farmgirl Hugs, Nicole