Okay, dear Friends, you have to click below to read this post because I can't spill my secret right here for just anybody to see. It's just for you….
OMGosh!
(I typed out "gosh" instead of just leaving it at "G" because my daughter recently informed me that the G was for God, not gosh or goodness. And you might know…I was raised in the southern Baptist church and we don't say "Oh My God" about anything because we don't want to burn in hell. Instead, when our dreams are finally about to come true, we say "Oh my goodness!" "Oh my Gosh!" "Oh my Gah!" or "Hot Diggity Dog!")
And, of course, I'm kidding about the burning in hell thing.
I'm pretty sure.
Anyway. That's off topic. The subject is not about hell. It is heaven. Farm Heaven!!
So, let's say there's a certain City Farmgirl who has been SERIOUSLY dreaming about becoming a Country Farmgirl. And let's just say that the certain City Farmgirl is about to pee in her pants because the dream is looking like it MIGHT JUST become a REALITY and soon!
And let's add this: The certain Farmgirl we are mentioning might be making her big announcement here soon, but hates to mention anything outright right now because, well. It would be like her showing her cards in a poker game because negotiations are ongoing and you just never know who will Google your name and find out. You see, on the outside she's all calm, cool, collected and acting like "whatever…really we'll walk." When, on the inside she might be so excited she's about to pee in her pants! And on the outside, she's all, "well, it certainly needs a lot of work," but she had to turn her head so they wouldn't see the tears in her eyes.
OMG! Y'all!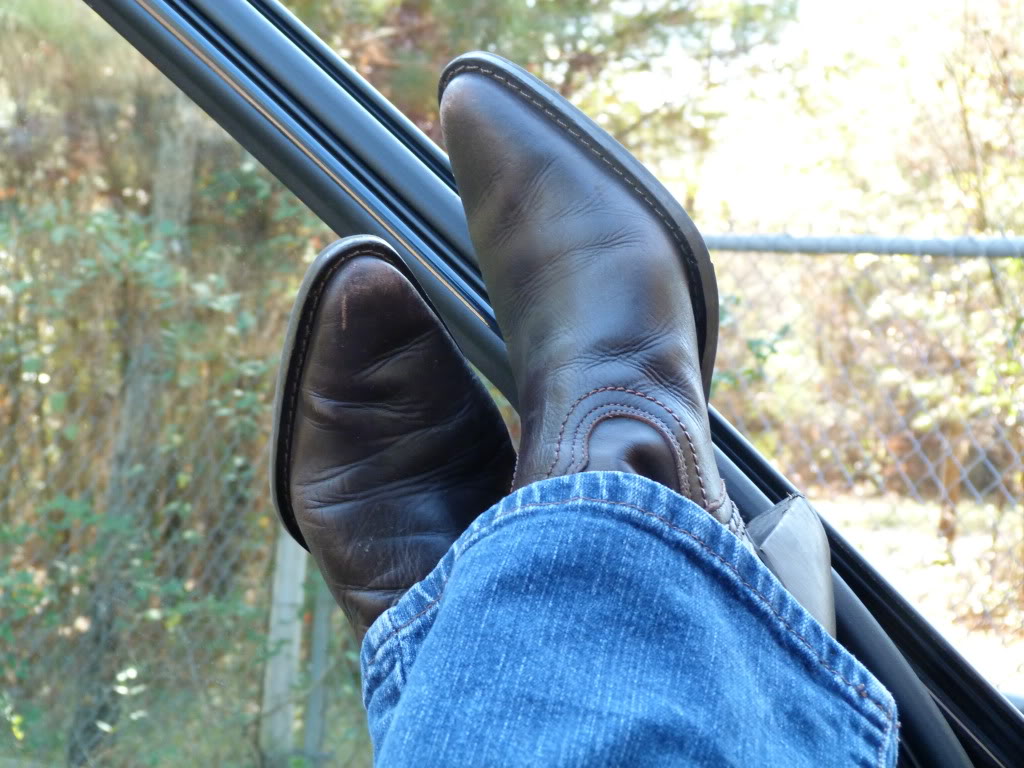 One way or another, I'll know by my next post. I'll either have exciting news to share or I'll be seriously in need of some comfort from you. I'll either be on Cloud 9 in Farm Heaven or totally bummed out.
But for today.
Why don't we simply say that if a certain City Farmgirl were to become a Country Farmgirl and if, by chance, her farm in the country had barns and silos just waiting for inhabitants with feathers or fur.  (OMG! Two barns! Two silos!)
Well.
What would that someone need to know? (And remember, she knows NOTHING.)
What would that someone need to be thinking about? (Because all she thinks about is the Farm Fantasy.)
How does someone learn all the stuff she needs to know to live on a real live farm?
What is the first farm animal she should consider? Chickens? Cows? Pigs? Horses? Ducks? Llamas?
And how many do you need?
And how in the world do you learn to take care of "said animals"?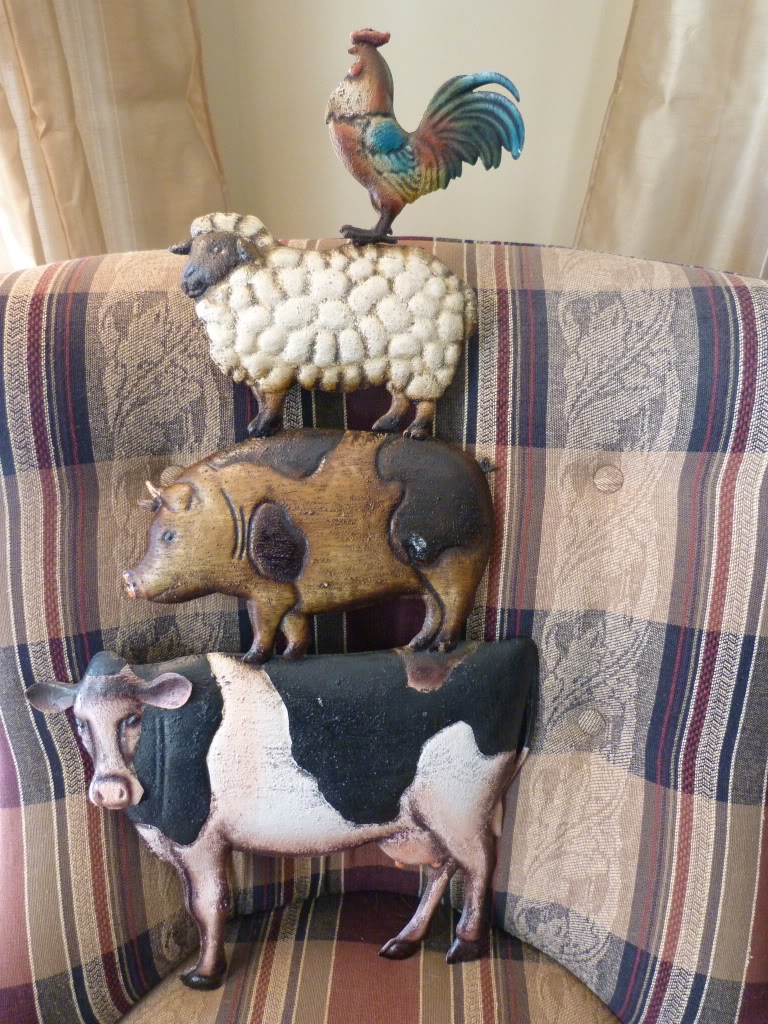 How about this? What is the first piece of farm equipment one should consider? A tractor?
And what color should it be? (I've always thought John Deere green, but I hear that aren't made anymore like they used to be.)
And does one actually need an ATV?
You see where I'm going with this? I need your help!
What is it that you learned the hard way? What is one piece of advice you'd give someone who knows nothing about farming?
I have to tell you this. I told you in my last post that I started dreaming of a horse when a friend put up a picture of a Gypsy Horse on Facebook. I probably won't ever have a Gypsy Horse because they are just too expensive, but I am married to a Wonderful and Handsome Wanna-Be Cowboy. He is even more "citified" than me, yet he dreams of saddling up and riding into the wild blue yonder. And he sings John Denver songs. So there is no doubt that a horse is in our future….if…..well…you know. So my daughter and I have a horseback riding lesson tomorrow. YeeHaw!
Oh lordy me, I'm about to die.
(By the way, this is an acceptable use of the lord's name in the south. Don't ask me why. Maybe it's not really THE Actual Lord we are referring to. Maybe it's just a lord, you know, like a big landowner?)
(And hey, maybe I should tell you about the "I'm about to die" part. My not-from-the-south Hubby still thinks that is a weird thing for us southerners to say. I guess you'd think being "about to die" would mean a bad thing, but it doesn't. It's really just means a DRAMATIC thing. Here, you see, I'm about to die with excitement and anticipation. Drama. Not bad.)
Send some Farm Vibrations my way. And some COURAGE too! And any and all Farm Advice! Because if this thing happens, it's gonna happen quick!
"City Farmgirl had a farm. E-I, E-I, O. And on that farm she had a……."
Omg! Omg! Omg! Seriously?! Ya think?! Can I do this?! Pass the chocolate, please. I'm having stress….
Until next time, Friends, savor the flavor of life!
Lots of love, The City Farmgirl, Rebekah