As I write this, it's the last day of school for summer for my daughter. Our town has an "Intermediate school", for fifth and sixth grades. Come fall, my girl will move up to middle school (gulp), and this summer, she'll turn twelve years old.  Twelve. The last 'official' year of childhood before being a teenager.  How does that happen so fast?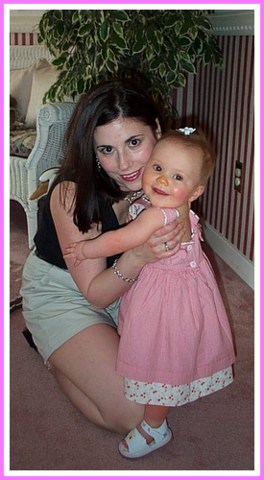 There's many parenting advice books out there, but no "manual".  If there was, I wouldn't read it anyway. Being a parent's like being on a ship headed to unchartered territory, on a sea that's sometimes calm and breathtaking, and other times rocked by wild storms making you seasick…but what an adventure!
I'm blessed to have an older brother to whom I've always been close. I would've loved for my daughter to have had a sibling, but she's an only child. From the minute she was born, everyone, even strangers, constantly asked when we'd have another.  Now, I'm asked why she's an only child. The truth is, we're lucky to have our daughter. She's the best blessing ever. My pregnancy was awful. Just about everything that could go wrong, did. We almost lost her at the beginning of the second trimester, with a fifty/fifty chance she wouldn't make it. She stayed in a breech position, her head painfully "stuck" in my ribs several months. (She liked to be close to my heart). We were also told she'd be born with down syndrome. ("So what?", we'd said. We'd shower her with love no matter what difficulties lay ahead). After an inconclusive amnio, it wasn't until after she was born doctors realized that test was a false positive. She was a c-section, aspirated at birth, spent her first days in NICU, and was born with a hole in her heart and a large ovarian tumor. After almost two years heading to specialists to keep watch on those issues, both disappeared without medical intervention.  At two months old, she had laser surgery on an ulcerated birthmark. None of that matters now. She's healthy and happy. So when she hits another childhood milestone, there's a tiny level of sadness because, with an only child, I know I won't get to celebrate that particular milestone again. Still,  I'm truly blessed I've been able to devote so much time and energy with her. I wouldn't trade our close bond for anything. We have many similar interests, and even share some mannerisms. She's such a blend of my husband and myself.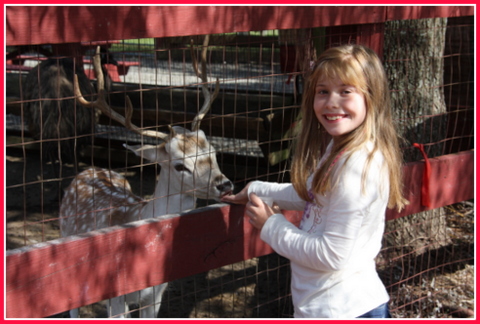 Each stage has been an amazing time.  No one can explain how fast time flies until you watch your child grow up. There's trying times, for sure. The toddler years are exhausting. Putting your child on a school bus the first time takes everything in your power not to chase after it when it drives away. The hardest part of parenting is letting go. Stepping on Legos? Have My-Little-Pet-Shop figures everywhere? Trust me…one day you'll notice they aren't there anymore and you'll miss the mess. Having a tween girl is wild! They can morph from sweet to snarling in a blink, like a minion to a purple monster. Special awards should be given to parents who can successfully clothes shop with a tween girl. And sometimes, parental requests will result in such severe eye rolls, it's hard to believe there's no ocular damage!  I know this stage, too, shall pass.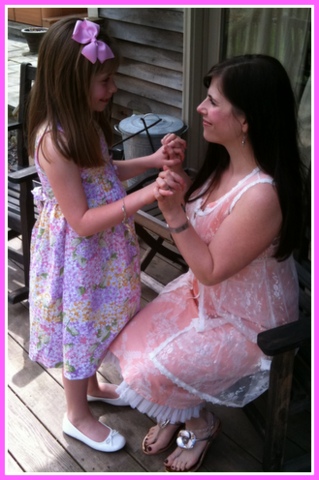 My daughter's my friend. I say she's "my buddy", because we're always together. However, I'm her parent first.  It's my duty to keep her safe and following the correct path. Call me a "smother", or "helicopter mom", I don't care. While I can be laid back, there's some things I won't budge on. In my home, there's rules. For example, my daughter has a cell phone. Her email goes to my phone as well. Her phone is checked often, and I've responded to some of her friends' chats, letting them know it's me and I find something inappropriate. Privacy's something that as she gets older, she'll get more of. As a tween and teen, it's earned with age and respect. Don't get me wrong, I trust my daughter, but in this age of technology and immense pressure our children are under, as parents we MUST be mindful of outside influences. There's time limits on technology in our home, and we always sit down to dinner together, even if it's a quick or late meal.
My daughter makes me more proud than I ever imagined I could be! She's already surpassed my dreams of what it would be like to be a mom. Her talents and accomplishments amaze me, and I immensely admire her compassion and kindness. It's a privilege to be her mother. I may be shaping her as a parent, but she has shaped me, teaching me to see beauty where others might not (bats, for example).  She's taught me to slow down and be mindful of the moments. There's so many beautiful ones when you're a parent.
Thank you, Dear Daughter, for being you! We love you…Happy Twelfth Birthday, my "little farmgirl"!  
Until Next Time… Farmgirl Hugs, Nicole