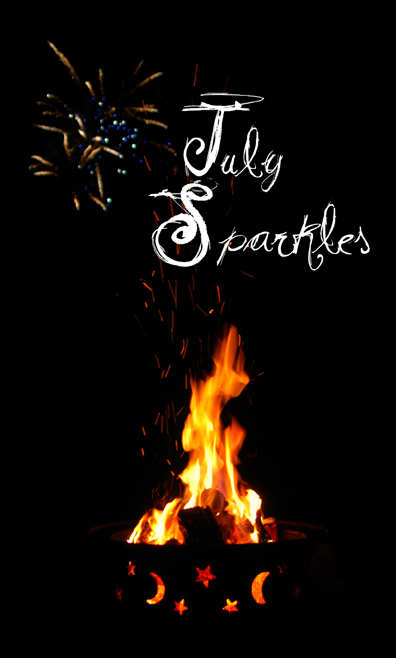 " Everything that is really great and inspiring is created by the individual who can labor in freedom"~ Albert Einstein
Dear sisters,
Happy July! The month that begins with sparks and fire! As we celebrate Independence Day and honor our Veterans ( past, present and future) I feel so grateful to those who in their service make my freedom to create and share possible every day. I LOVE America and I'm proud to be one of her daughters! Each year, Plymouth, Ma. ( America's Hometown and mine) gleams with patriotism at the annual 4th of July Parade and later, a show of fireworks over the harbor. Our beach community will have it's annual parade on the beach where the residents show their true PATRIOTIC colors as they get decked out in RED, WHITE AND BLUE! I'm betting you're getting yourselves ready to celebrate with family and friends too! I love July for all the ways she glitters and glows! Come on in for more JULY SPARKLERS!
If you live near a body of water, no doubt you probably want to get as close to it as you can sometime in the month of July! It's HOT and here it's also HUMID!
Whether it be your backyard pool, a nearby lake, the local swimming hole, a river, stream or the big blue sea spending time near or in the water is just about the most refreshing thing you can do to ease the burn of July's blistering sun.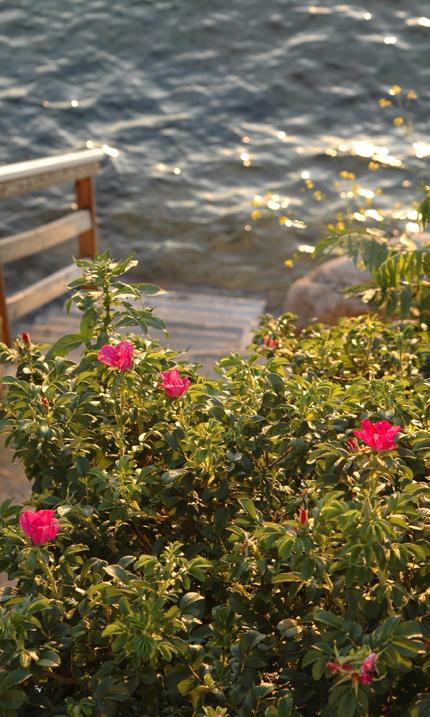 A walk on the beach at sunrise or sunset can put a spark in your day or night!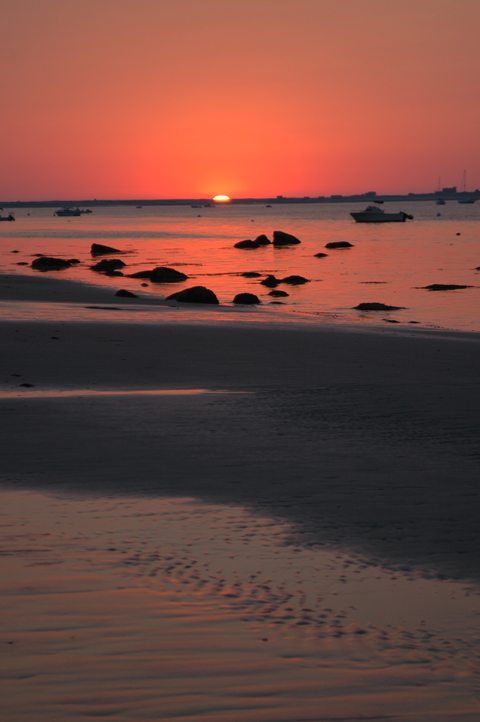 Sunrise~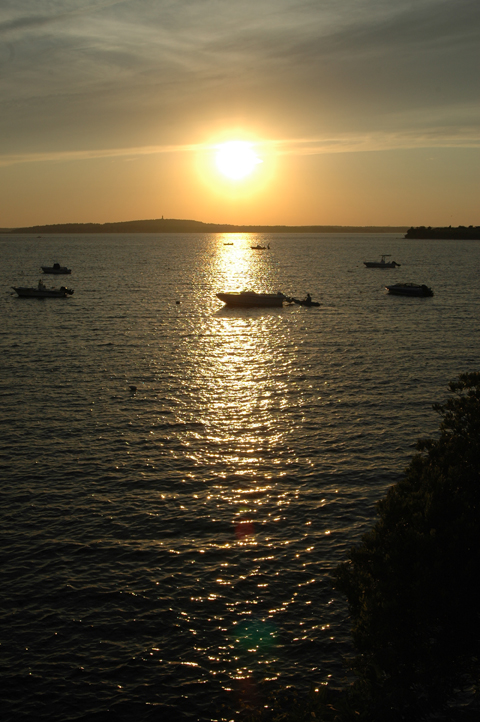 Sunset~
Spending time in your favorite places with friends and family is a brilliant way to get your glow on in in July! Do you love a parade? Here's a gander at some of the highlights of our beach parade from last year's 4th! Uncle Sam is right up front and center!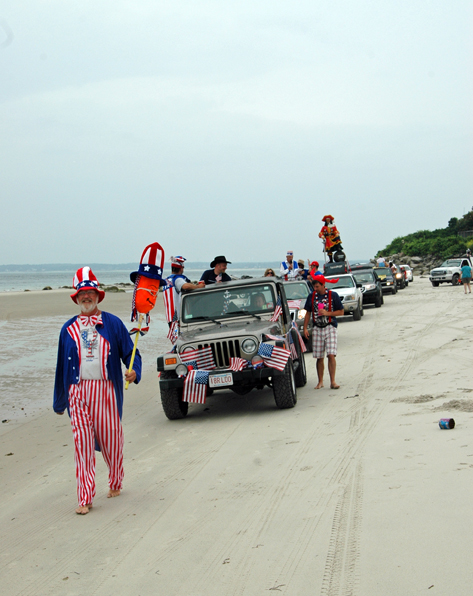 These BEACH beauties below are two of my beach sisters, Val and her beach baby Dani in front and Erin and her beach baby Charlotte behind the wheel in our parade last year. Sunny smiles all around despite the fact that it actually rained that day! It felt good if I remember right!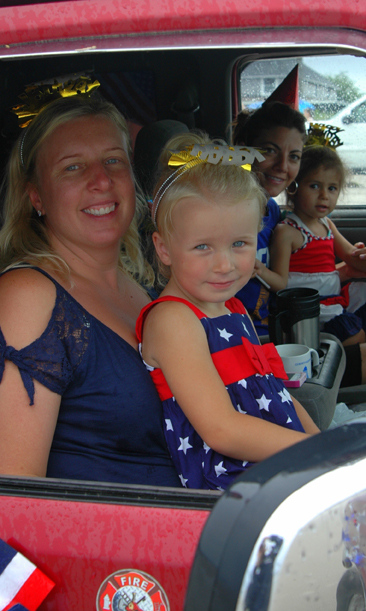 After many years of celebrating the 4th at the beach these three " beach sisters" are pros at enjoying the parade! When they get tired of walking the beach they just hop on the back of our community fire truck with Bubba! ( aka ) my brother in law, retired fire-fighter and Captain.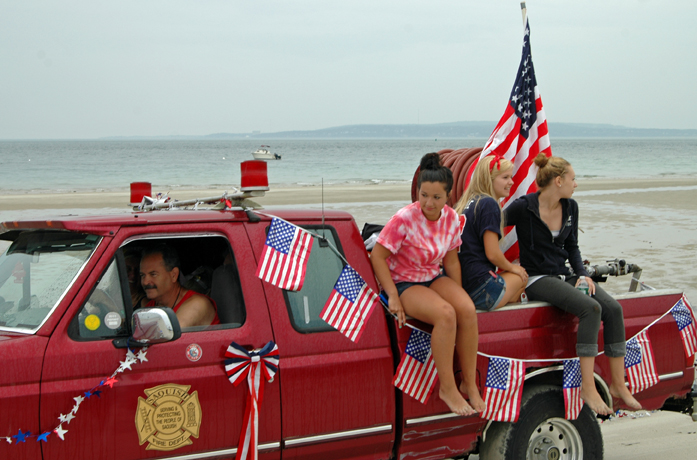 Bubba, Julia, Caroline and my girl Nicolette.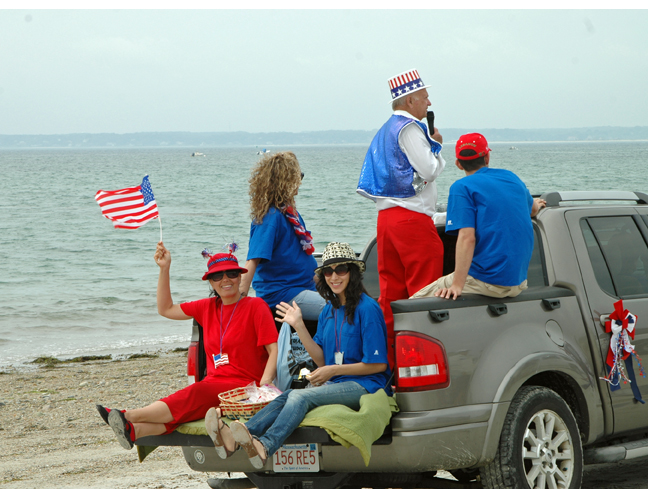 More of our good neighbors from the beach showing their love of country!
I think the real brilliance of July is the foresight that our forefathers had not that long ago to draft the Decoration of Independence so that We the People can be an example to others and have the privilege to live the American Dream ~ Life, Liberty and the Pursuit of Happiness. Aren't we blessed?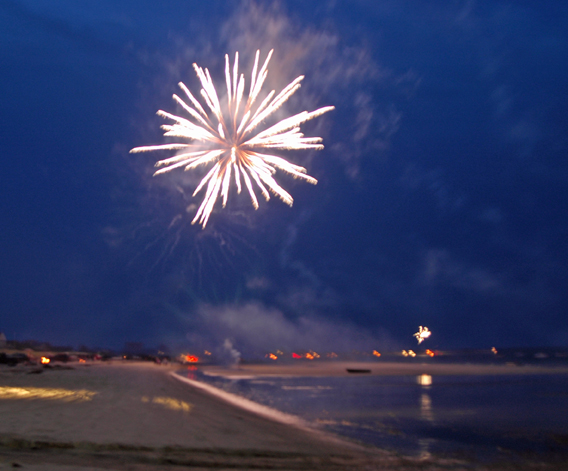 I'd love to stay and chat all day but, I'm off to the beach! Wishing you all a safe and happy 4th with those you love and don't forget to be on the look-out for your own JULY SPARKLES!!!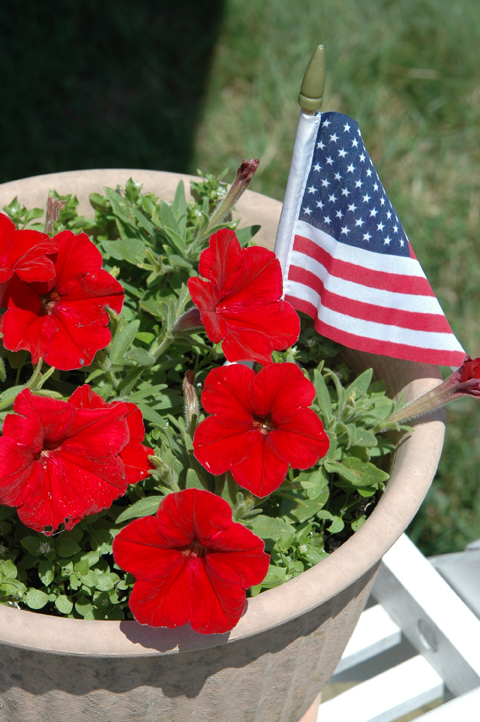 Until our next shoreline visit~
Happy Sparkling…
Much love,
Sister Deb # 1199