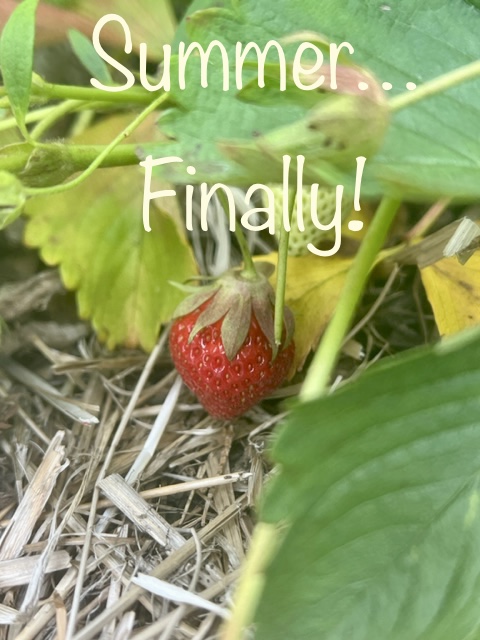 Hi Dear Readers! I hope this finds you having beautiful, warm summer weather and that you are staying cool! Here in New England, it is summer – finally! Still, it has been sort of a "strange" summer so far. However, in true farmgirl spirit, when life gives you lemons, you make lemonade (or strawberry jam)! 
It was a funny start to the month, with the strange cloud of smoke that descended over our area from wildfires in Canada. I don't remember ever seeing anything like it, but a cousin in California told me, sadly, it is a phenomenon that they deal with more often than they would like. My heart goes out to anyone who has to deal with fires and smoke like we did this month! 
For a few days, at first, I worried that something was wrong in the house. I kept smelling a strange "electrical" burning smell. Faint as it was, I would get a whiff, not knowing what it was. Outside, when opening the chickens or gardening, I would smell it again, only stronger. 
Then, one morning, the cloud of smoke was so bad that it blanketed us like a too-heavy, lofty quilt. The sun was a funny orange color, and the burned smell was inescapable.
The warmth we usually feel on a summer day was missing, and the happy sounds of birds was gone. Outside, it was eerily silent. As I met a friend for lunch and then ran errands, the smoke was all anyone could talk about, and it made everyone feel uneasy. It felt like we were in a scary Stephen King novel. 
With the bad air outside, it was a good time to spruce up things I had been wanting to get to for awhile. I love the little bottles of acrylic paint sold at Michael's. Just over a dollar a piece, I use the paint for all sorts of things, and love that they also make an outdoor formula. 
I love my summer "welcome" sign, painted on a repurposed antique cabinet door. After a while, the paint faded, but now it looks as vibrant as ever.
I picked up this little tin sign for my "shabby chic" porch several years ago at Tractor Supply. Meant to be used inside, it had faded considerably. After repainting, it looks better than ever!
Inside, I love to welcome summer from Memorial Day to Labor Day with classic summer red, white, and blue decor. I picked up this Basketville basket several years ago in an antique shop in upstate New York, but the paint had faded so much that it was looking more shabby than chic. I decided to retouch the paint. Mixing the color wasn't as hard as I thought it would be; the red stripes match the non-faded stripes inside the cover.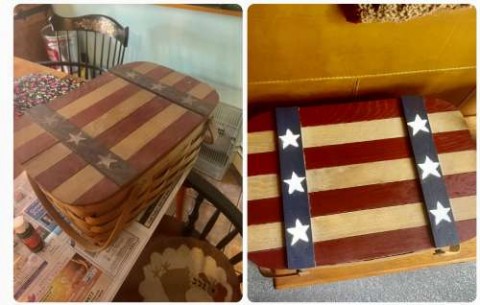 The stars were hard to do, and looked like whoever painted them originally had done so freehand. I am happy with the result. I think it looks much better now, don't you?
I also fixed up a new doll. A fellow doll collector knows that my favorite dolls are the life-sized Playpal dolls, so she gifted me a "Patti Playpal clone companion" doll, made by Allied Eastern in the late fifties, early sixties. This poor doll came to me in pieces, with one leg off, oxidized eyes, missing face paint, and a wig in a terrible state that a previous "mommy" had glued on.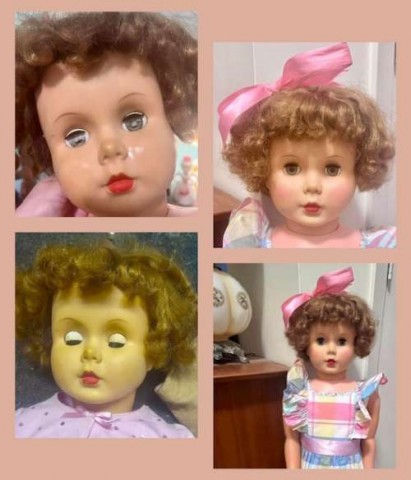 I was able to reattach her leg, fix her eyes and wig, and using what I had on hand, dress her up. I think she turned out so cute, and decided to name her "Molly".
Finally, the smoke lifted, but we still had many clouds and cooler than normal weather. I worried that my garden would fail. However, it has turned out to be a great gardening month. While the heat was not as intense, the UV rays still made it through, and the result was a month of beautiful blooms!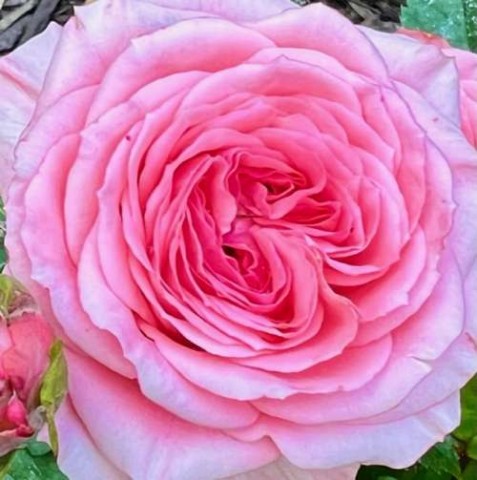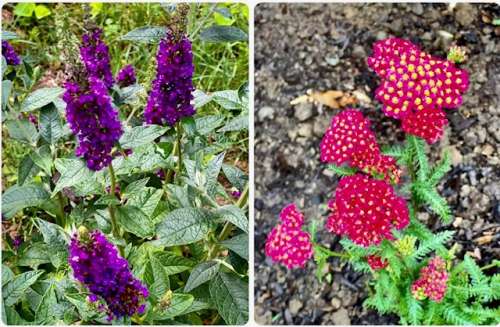 Summer also means new babies. At home, we have a new batch of bunnies. Cute, although I did feel a bit annoyed when this little Bunny Baby ate all my cilantro and parsley!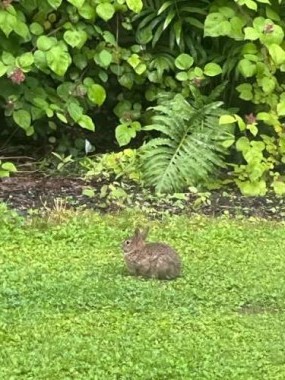 Little Mama Deer and her sweet twin fawns visit everyday. Sometimes she stands in the cool of the shade on the hill in front of the house to nurse – such a sweet, good mama!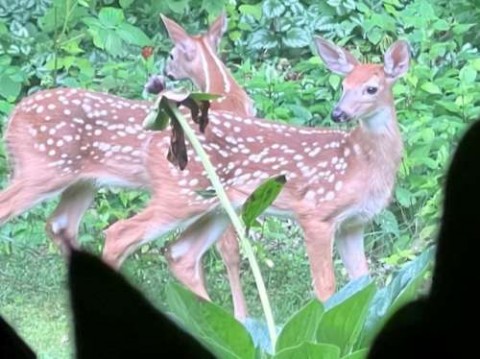 With warmer weather, comes insects. I was happy to see a native lady beetle while on a walk.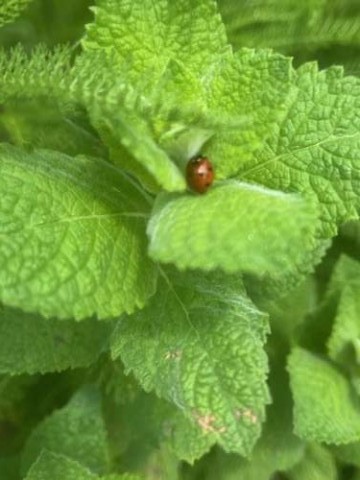 However, this bald faced hornets nest did NOT make me happy! One dreary recent Saturday morning, I headed out to the camper to get something. When I was done, I went back to the camper, and as I was locking up, I heard a strange buzzing noise.
Right next to my face, several hornets were hovering – how I did not get stung is a miracle. I truly believe my Guardian Angel was watching out for me. The nest was right under the porch light on the camper. Not there the day before, it was already pretty large. These nasty little Spawns of Satan are in the yellow jacket family. They are extremely territorial and aggressively protect their nests. They also have the ability to squirt venom into a perceived predator's eyes causing blindness! While waps are considered beneficial, they are not something I want around, especially on my camper!
I love that in summer, I get to spend more time with my girlfriends. In between gardening, household chores, and running my yearly week-long summer camp, I've enjoyed walks with my friend Valerie, lunch out with another doll collector, high tea at a local tea room with my doll club, and had my friend Alison over for brunch before she embarked on a new adventure in her Pink Majik truck and camper.
Family is so important, but I also think it is important to connect with our friends, even if it is for a quick cup of coffee.
On a nice, hot afternoon, my longtime friend Susan and I decided to go pick strawberries, something neither one of us had done since we had gone with our kids, way back when they were in elementary school.
Since the high heat and humidity was not in full force yet, it was a great day to pick the last of the season's strawberries at a favorite local farm.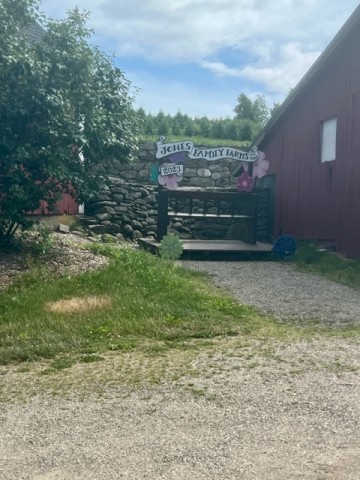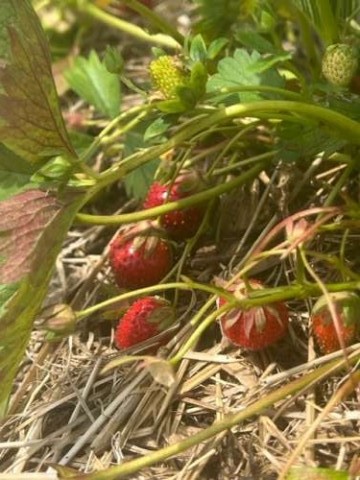 We had so much fun picking strawberries. We laughed at how it was so much easier to do almost a decade ago, when our children were small.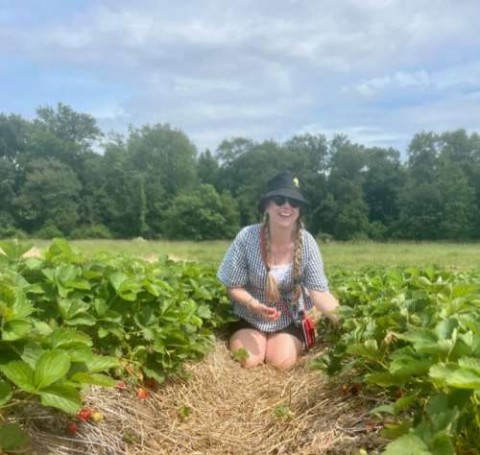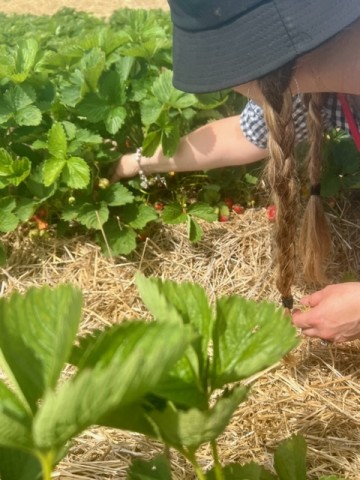 Despite popping knees and aching backs, we managed to pick a large basket of strawberries that we later split.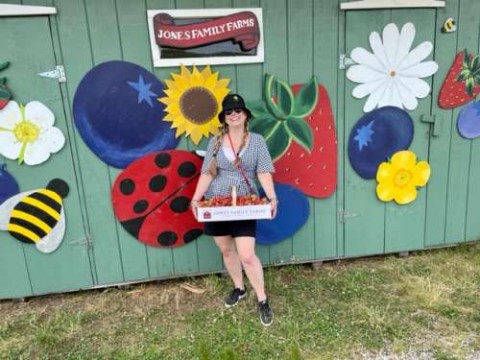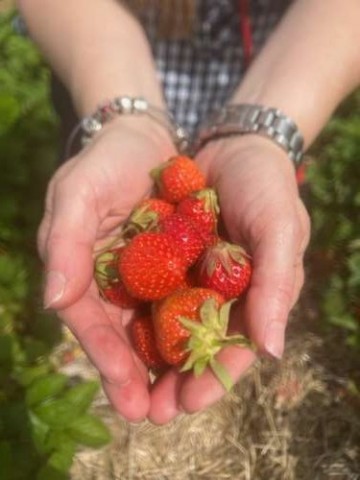 While Jones Family Farm in Monroe, Connecticut is best known for their Christmas trees (that's where we have picked ours up the last several years), they also have pick your own strawberries, apples in the fall, and a winery.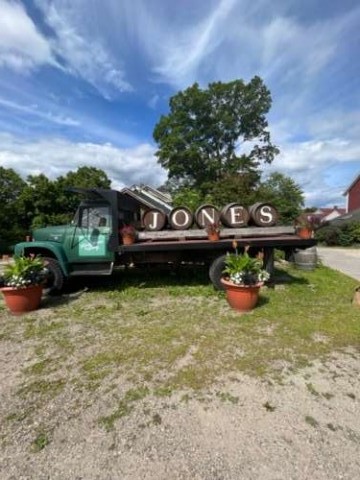 I had never visited the winery before, but we decided to check it out (I don't really drink alcohol, but I do love a good strawberry wine on a summer evening).  I picked up a bottle of their sparkling strawberry wine. We will open it in a few weeks to celebrate my daughter's 21st birthday. (Can you believe it, dear readers, that my baby girl will be 21? She was only eight when I started blogging here)!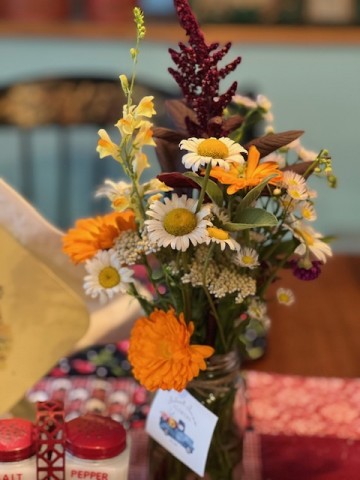 In the Jones winery, they were also selling beautiful little flower bouquets. There is just something so sweet about flowers in casual glass jars, so I treated Susan and I each to a lovely summer bouquet.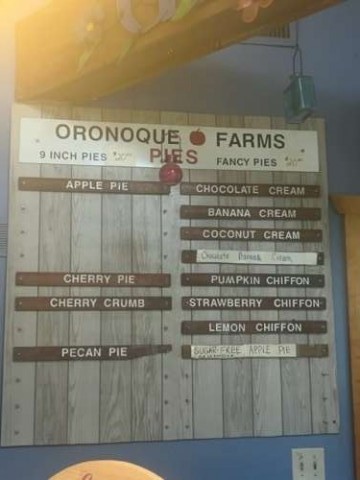 We then stopped at another favorite local farm, Oronoque Farms, famous for their homemade pies. We had a delicious, homemade ice cream cone before buying pies for later.  I chose strawberry chiffon, so dreamy! Light and refreshing, it reminds me of the strawberry chiffon pie my mama made when I was a little girl. 
On the ride home, the car smelled so delicious – the sweet scent of fresh strawberries filling the cabin. 
After the fun day, at home I made a big batch of my strawberry jam. It is probably the best jam I have ever made – you just can't beat the taste of fresh, yummy strawberries, freshly hand picked!
This week, we have had rain, and soupy humidity, but I'm glad it is summer. 
The birds have returned, the flowers are in bloom, and the lightning bugs have returned, reminding me of little fairies in sweet vintage story books. Glow, little fireflies, glow!
I hope this finds you all having a nice summer, too. Trooper says, "remember to stop and smell the flowers!"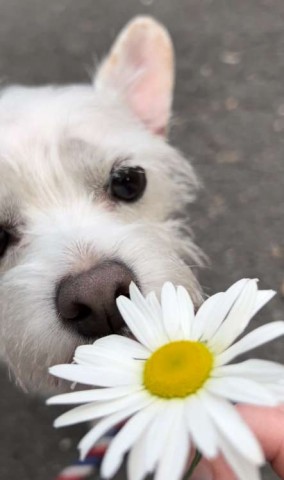 And now, dear readers…I have a favor to ask. If you have read my blog for as long as I have had the privilege of writing for MaryJanesFarm as the Suburban Farmgirl, you have virtually watched my daughter grow up!
Would you mind leaving a comment this time for Audrey, since it is soon her 21st birthday? I'd love to surprise her with a flood of fun birthday wishes for her big day! Thank you all!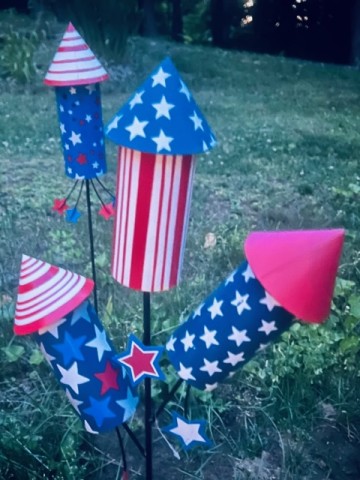 Wishing you all a safe, Happy Fourth of July! 
Until Next Time… Farmgirl Hugs, Nicole