.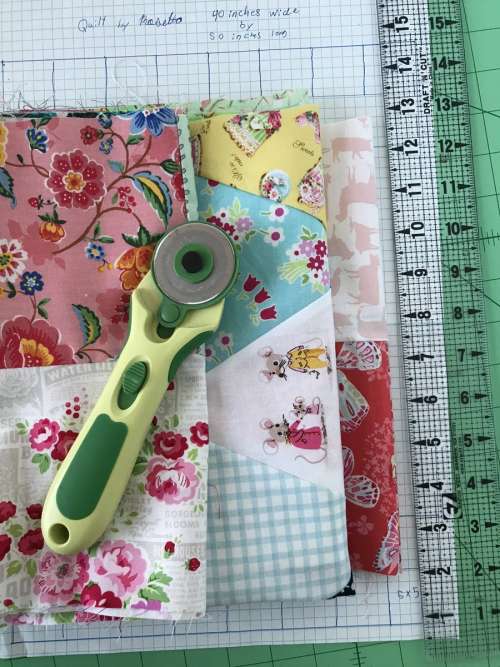 .
Hello Farmgirl Friends!
First of all I want to say a very big thank you to all of you that entered my giveaway last month of a subscription to MaryJanesFarm magazine.  The question I asked was for you to tell me what some of your hopes and goals were for this new year.  Oh my goodness!  I absolutely loved reading all the comments and the inspiration I received was so helpful that I hope to write a blog post about it in February!
Our randomly selected WINNER is:  Charlenea!!  
Thank you again, friends!
.
Learning to trust our instincts takes courage and sometimes in sewing I have to dig deep to step out of my comfort zone.  I teach a little sewing class twice a month to some young students at our local homeschool co-op and honestly those kids encourage me so much.  They have the courage to try pretty much whatever I throw at them.
.
My youngest grand-girl, Rosetta, was with me on Saturday and she said it had been awhile since she has made a quilt (she's nine!) and she'd like to make another one.  Of course that's about the happiest thing you could say to me!
.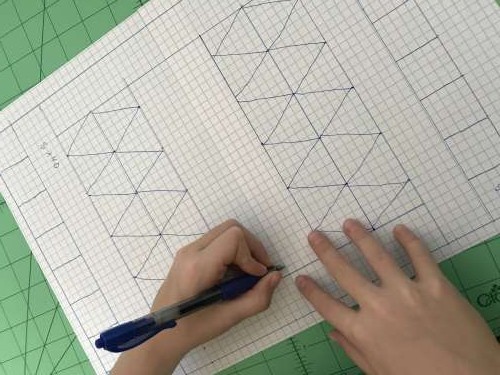 .
I told her I was ready right that minute to help her get started but I had one request of her. I told she needed to design the quilt herself!  I handed her some graph paper, we figured out the overall dimensions of the quilt size she wanted and she got started drawing.  I love that she didn't even hesitate!
.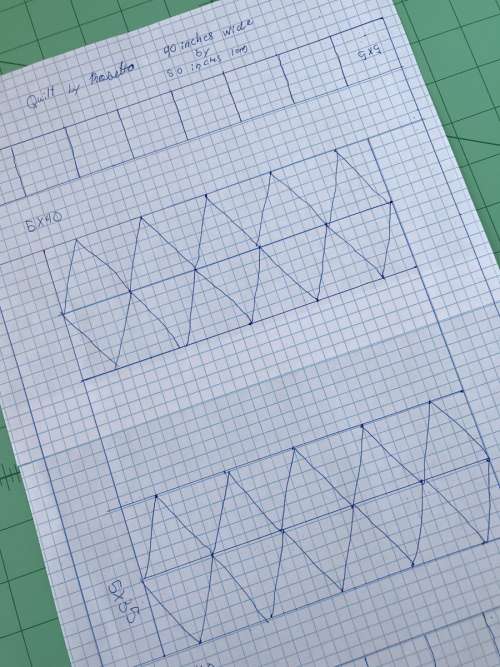 .
She added some triangles in her design because a few months ago she and I used the rotary cutter and a triangle ruler to cut a whole bunch of triangles that she wanted, although she was't sure what she was going to use them for!  She remembered that and drew those into her design.
.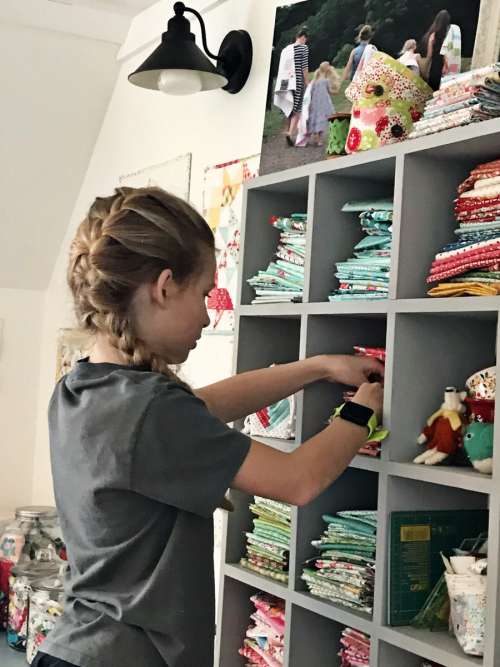 .
I have an amazing shelving system that my husband built for me last winter and I keep most of my fabric organized by color.  It makes it really fun for my grand-girls because they just climb up on a chair and start pulling fabric that they want to use.  Rosetta only spent about 30 minutes figuring out all the fabrics she wanted.  She ironed them smooth and we cut them to size.
.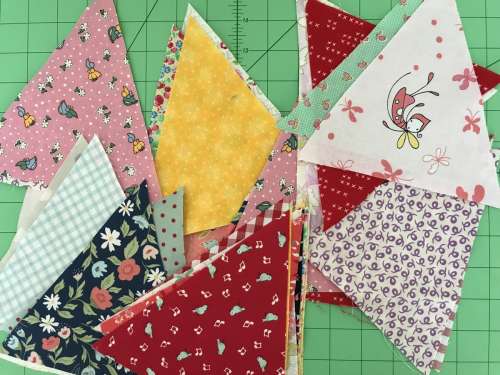 .
And now, this is where courage comes in for ME!!!  I am one of those people that have to think, re-think and then over-think fabric selections.  And I absolutely love how children are very comfortable with choosing colors and designs and most of them don't even have any concern if they go together or not!  I love the freedom that comes from that.
.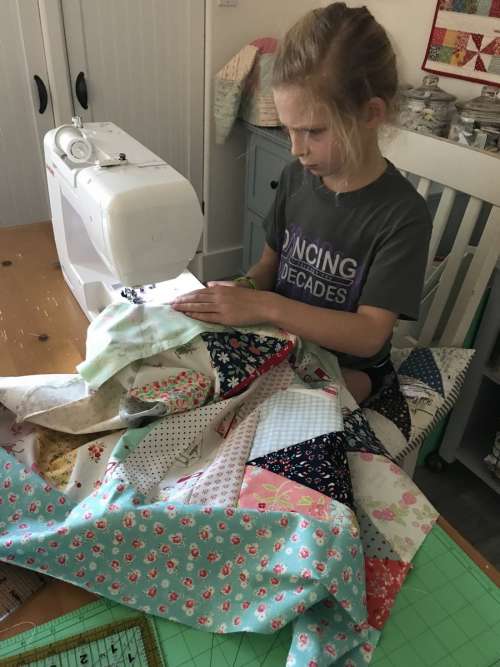 .
Rosetta keeps her sewing machine at my house and the last few days she's been coming up and sewing when she's free from her homeschooling.  I love hearing her up in my sewing room just sewing away.
.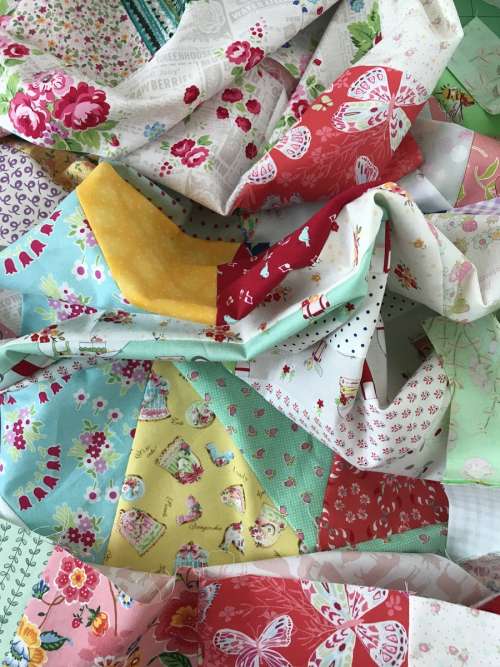 .
It might be awhile before her quilt is finished.  But she made a commitment to me that she will work all the way through until it is complete!  In just a few sewing sessions she has really made great process.  I'll be sharing it with you when she is done!
.
Creativity Takes Courage
.
What is something that you've got to work up the courage to do?  Is there anything that you would love to try this year?  Or maybe something you've done in the past and you want to pick it up again?  Not sure I really want to admit this yet… but I will!  My thing that I'm trying to work up the courage to do this year is to learn how to play the piano again.  I took lessons as a child and even some as an adult.  But I never continued and I feel like I'm going to have to start back at the beginning again.  So, that is my BIG courageous thing to do this year!
.
Until our gravel roads cross again… so long.
.
Dori