.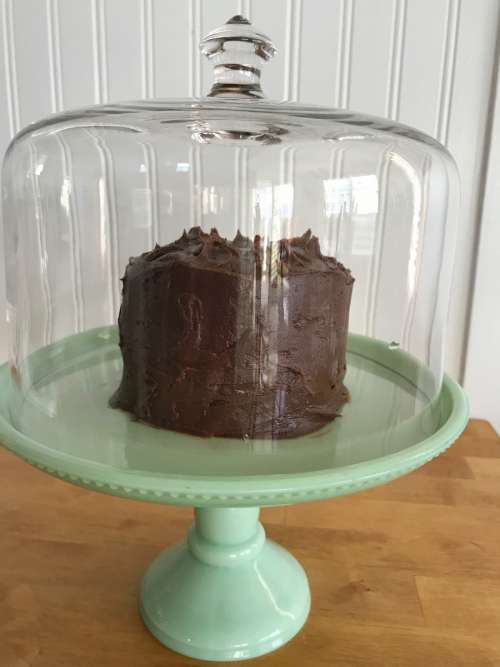 .
Hello Farmgirl friends!  I hope you have had the loveliest of holidays.
.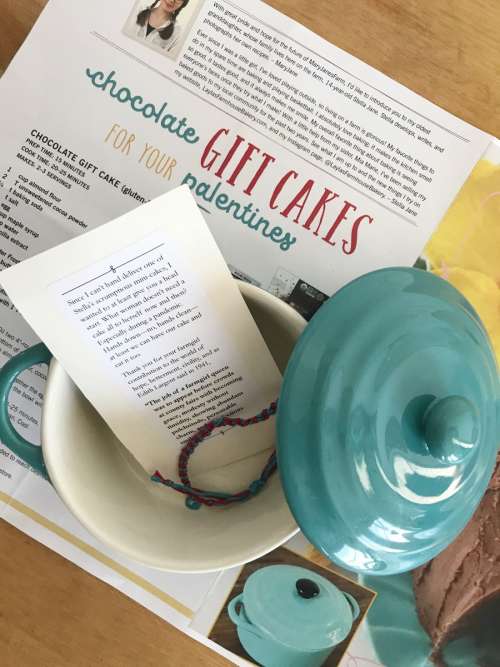 .
I received the sweetest gift in the mail from our very own Farmgirl, MaryJane, and I've just been so excited to share it with all of you!  Along with a very amazing recipe (more on that in a minute) was the sweetest little mini cocotte casserole ceramic dish with a lid.  In my favorite color of aqua!  I think I'm going to be buying more because honestly this is so darling and I can see so many uses for it.  (If you're interested, you can buy them here.)
.
She also enclosed the sweetest friendship bracelet from her grand-daughter Mia and it is so pretty and it makes me so happy!  (Do you see it tucked in the picture above?)
.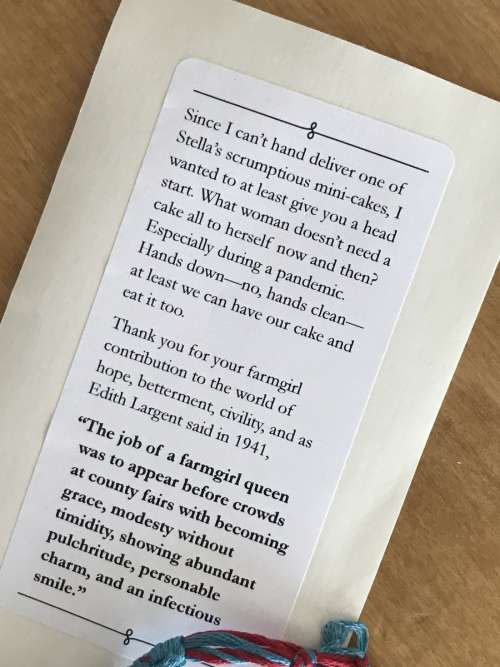 .
The enclosed card was such fun though… the words really struck a chord with me, as they will with all of you farmgirls.  I have it tacked to my bulletin board above my office table so that I will read it often.
.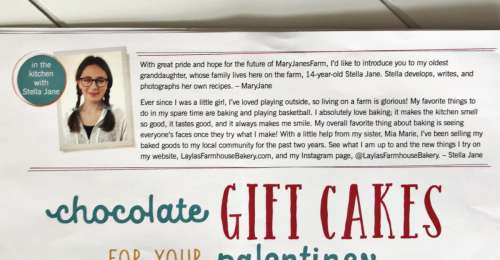 .
.
But, because I am a Gram that has grand-girls about the same age as MaryJane's I am absolutely in love with the recipe for a Chocolate Gift Cake that was enclosed in the package.  This recipe was developed and photographed by her grand-daughter Stella Jane.
.
I'm not going to share the recipe because I believe it is coming in the Feb-Mar 2021 magazine and you'll want to read it there!
But I'm so impressed with Stella.  I went to her public Instagram page and started following her there and reading about her recipes and her baking.  She has such fun videos to watch and WOW what an awesome young Farmgirl she is!  She also has her own website bakery where locals can order from her.  I want to just pick up the phone and place an order!
.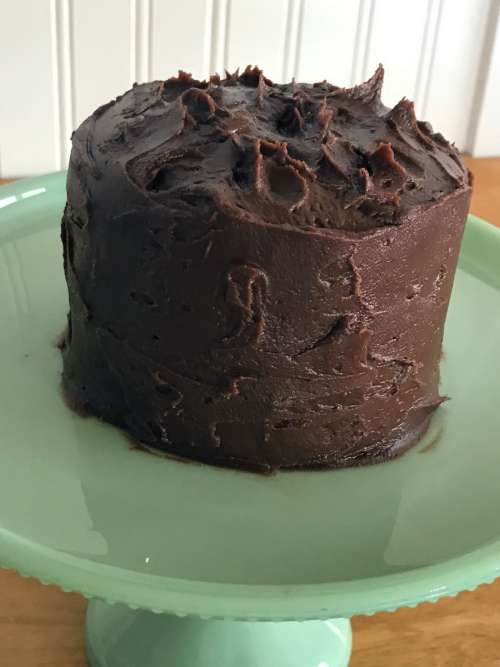 .
So today I was so excited to make her tiny little Chocolate Gift Cake in the ceramic mini Cocotte that was gifted to me along with the recipe.
.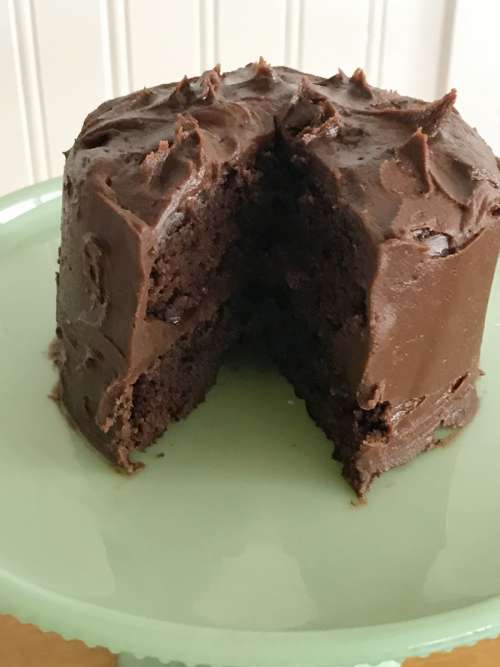 .
Her recipe uses almond flour and is gluten free and so moist I could hardly believe it.  It also calls for maple syrup versus sugar and that made me really happy too.
.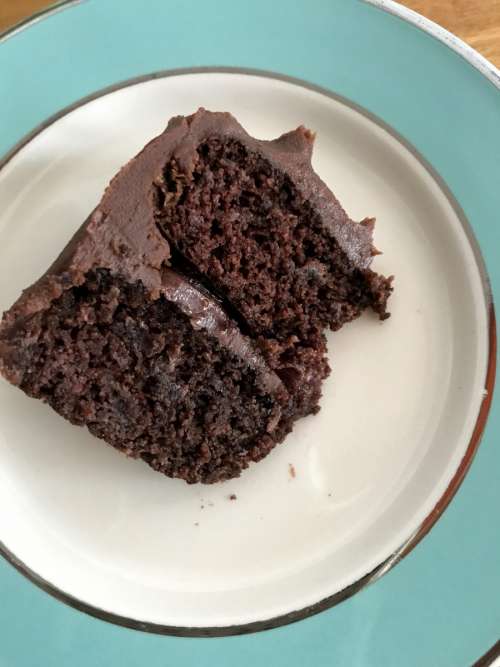 .
The recipe is for two 4-inch layers with frosting in between.  And the frosting recipe shocked me… I didn't think it would work.  It also only uses maple syrup for sweetening and its like MAGIC.  And oh my goodness… SO GOOD!!!
.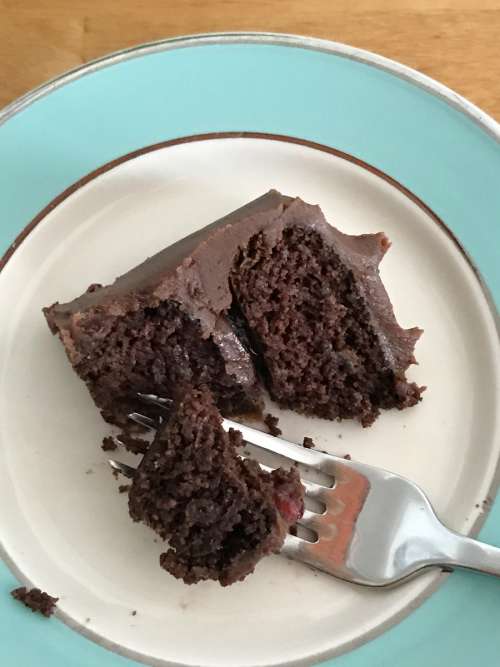 .
I can't tell you how many times I just want ONE piece of cake!  And this little cake could not be more perfect!  It was enough for me to have a piece, my husband to have a piece and to share with my grand-girls… because of course I had to tell them all about Stella and what she has going on!
.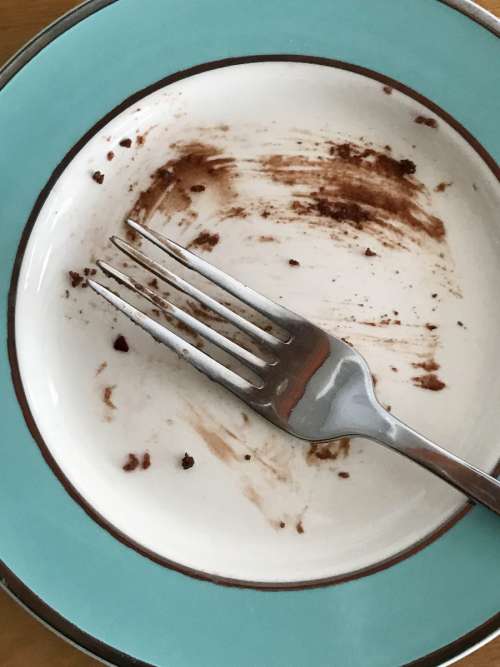 .
Gone in just a quick minute!  I think I will make another cake tomorrow and take it to a friend that could really use some cheering up.  It is the PERFECT size gift cake!!!
If you don't subscribe to MaryJanesFarm magazine, now might be the time to do that here.  You really want to get your hands on this crazy good recipe of Stella's!  I'm hoping she has plans for a cookbook soon!
.
.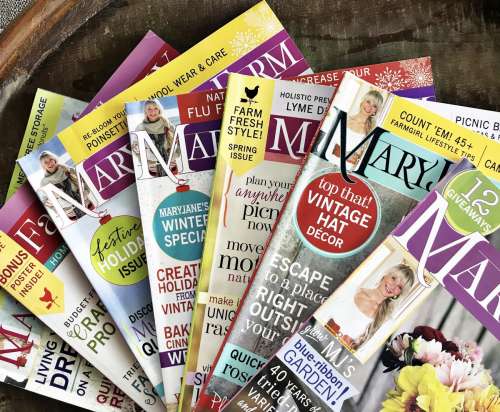 .
And NOW… GIVEAWAY TIME! 
MaryJane has so graciously offered to give a gift subscription to her magazine to one lucky reader!  All you have to do to enter is comment and tell me what your goals and hopes are for yourself in the new year.  
I am so thankful for all my special farmgirl friends… those that I have "met" here through the years of blogging for MaryJane, those that live local that mean so much to me, and those that live too far to see often but we keep in close touch.  My goal and hope for myself in this new year is to keep in much closer touch with these precious friends.  I feel it stronger this year than I ever have before.  May we all feel the need to reach out to each other to encourage, lift up, motivate and inspire.
I will randomly choose the winner next week on Friday, January 8.  The winner will be notified via email!  
.
Until our gravel roads cross again… so long.
,
Dori