.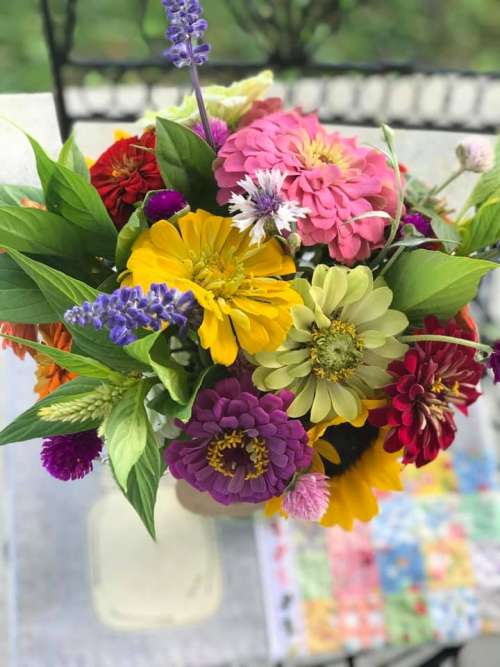 .
I think I've written here numerous times about how Summer is my favorite season and when it comes to an end I always struggle with a little bit of sadness.  I love sunshine, green grass, flowers and summer rain more than just about anything!  But mostly I really love the fresh cut flower business that my daughter and I have and even though I am exhausted from the last four months of hard work, it is hard to tell our garden goodbye for the season.
.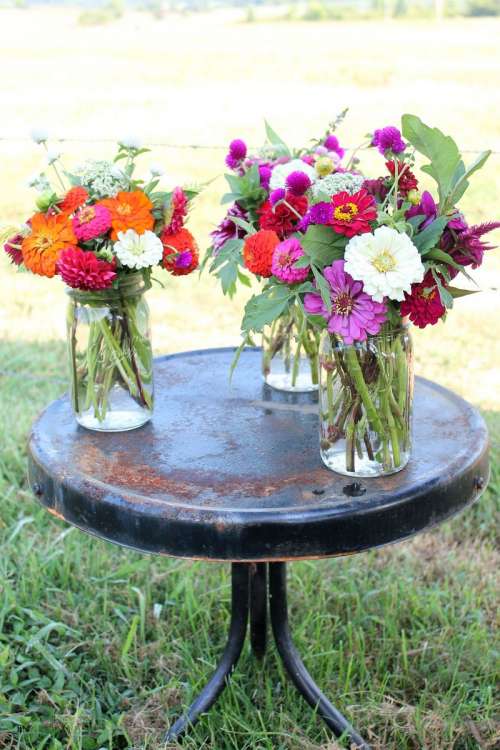 .
I thought I would keep it alive today and share some of my favorite pictures from the summer.  Honestly, we don't do too great about taking pictures of our day to day work in the garden because we are so busy!  But we do take daily pictures of the flowers and the bouquets that we post to our social medial accounts.
.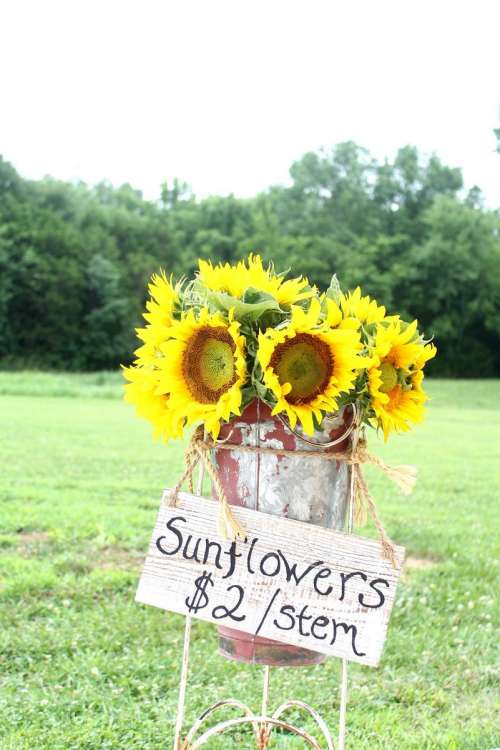 .
We grow many varieties of Sunflowers and they are always a big hit!
.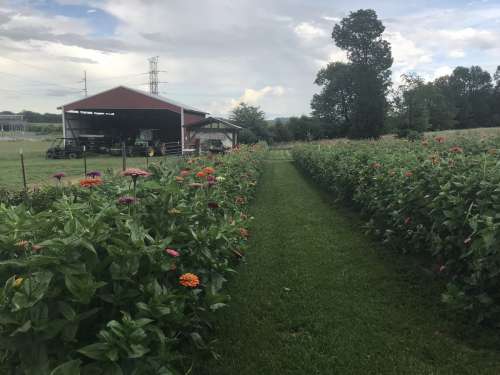 .
My personal favorite is all the old Heirloom Zinnias though.  I can't get enough of them!
.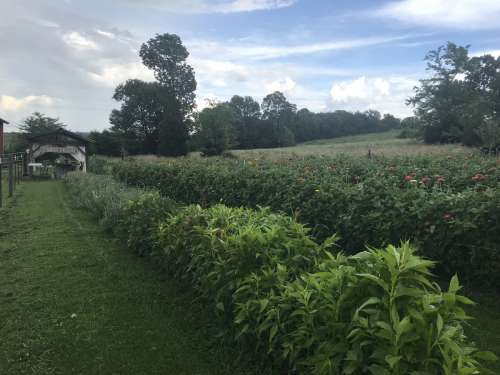 .
The garden might be our favorite place to spend ours mornings!
.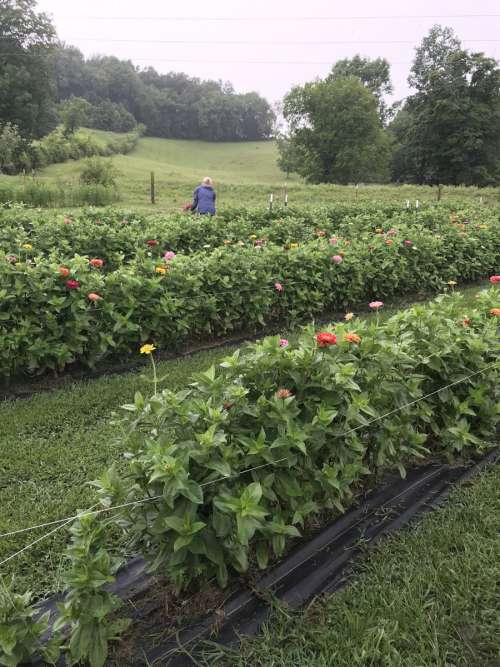 .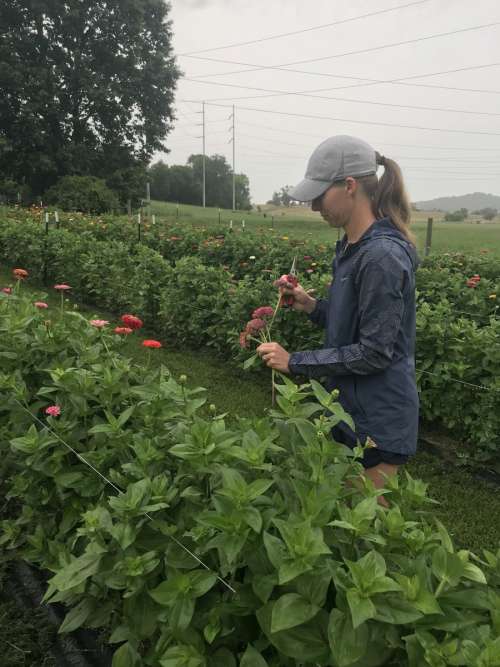 .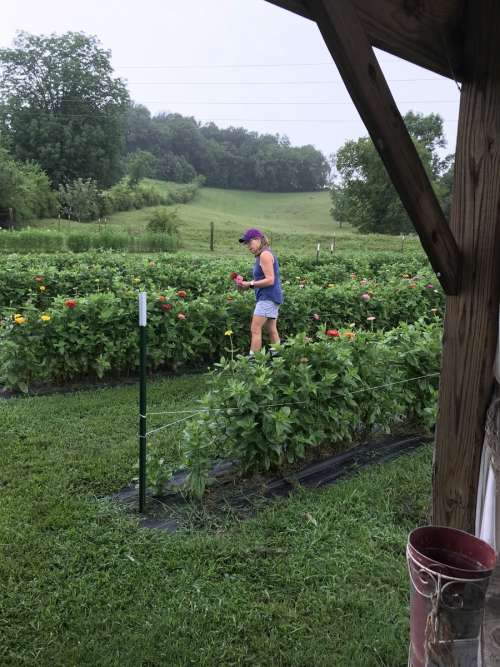 .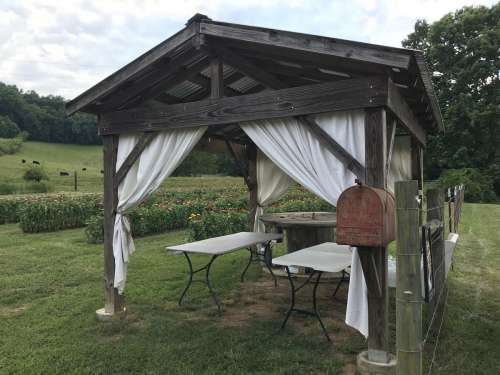 .
This is our covered work area for arranging bouquets.  And the curtains serve a purpose in keeping the sun from blasting us.  We made them out of painters drop cloth when our husbands built our work shed about 5 years ago and they are holding up perfectly.  They are super useful… and they look cute too!
.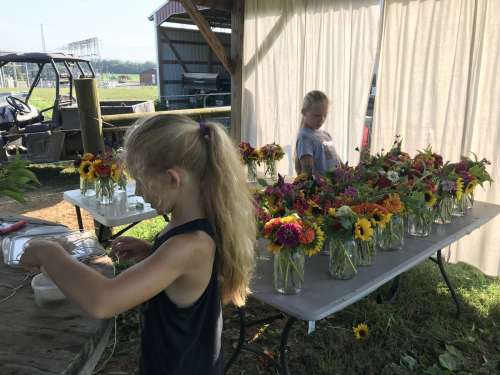 .
My grand-girls are at the age where they are a great help in the garden now.  We rely on them for a lot!  (Curtains closed here to keep the sun out.)
.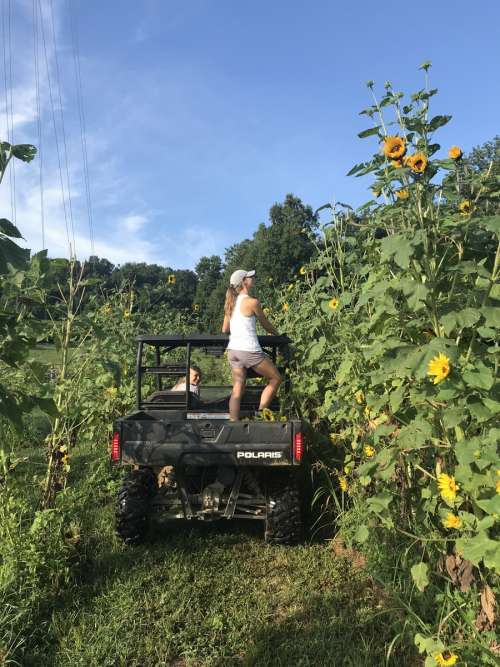 .
When the sunflowers are so tall that even a ladder is hard to reach them… and you have a little girl that can drive the Ranger better than any of us… then this is how you pick sunflowers!
.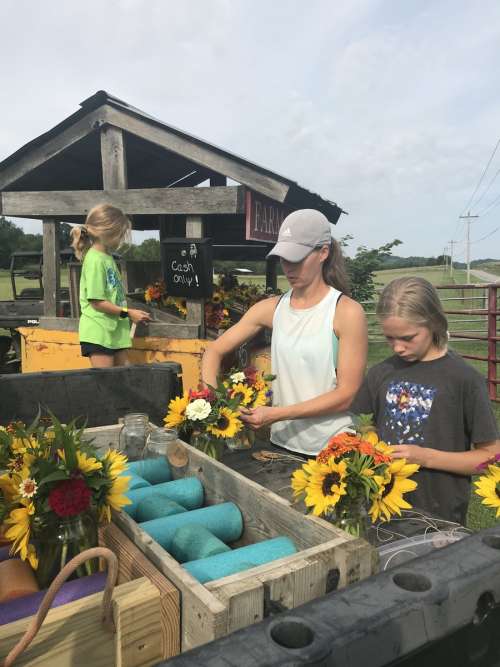 .
Tagging bouquets to place on the flower stand.
.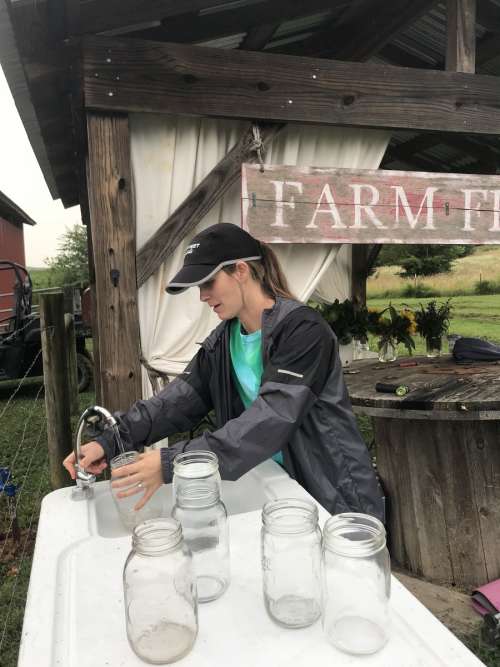 .
Our perfect little jar filling station!
.
.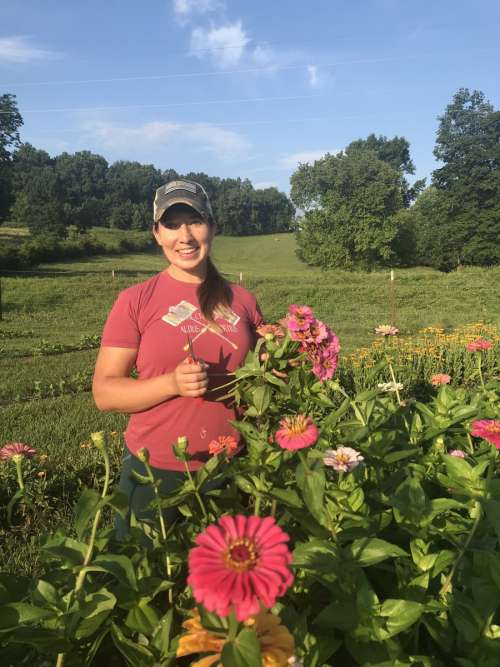 .
When visitors come for a weekend, you put them to work!
.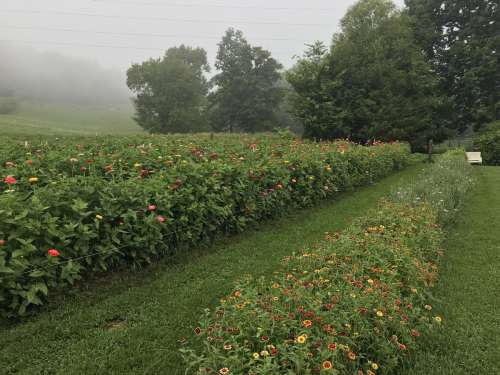 .
Most of our mornings are foggy.  It's such a magical time!
.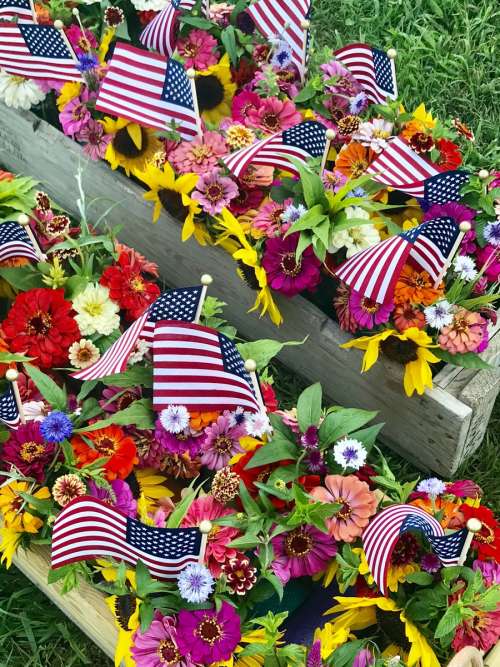 .
All Fourth of July bouquets get a flag!  They are such a hit that they are purchased out of our hands before we can get them on the flower stand!
..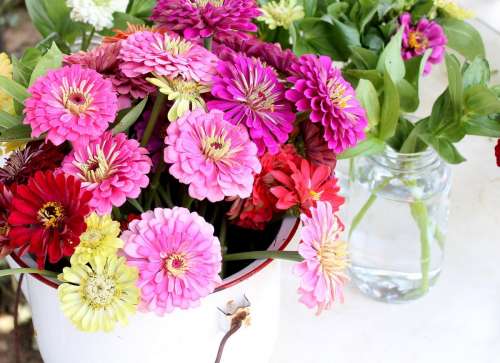 .
Don't you agree that Zinnias are beyond beautiful? Their colors are so rich and vibrant and they last in a jar of water for over a week.  Our customers love them.
.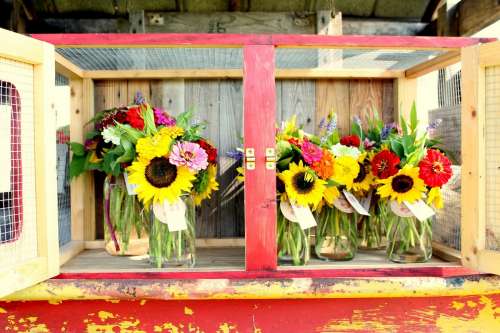 .
We even have a reservation box on the back of the flower stand for bouquets that have been  reserved.  We charge a little more for these and most days we have a lot of reservations to fill.
.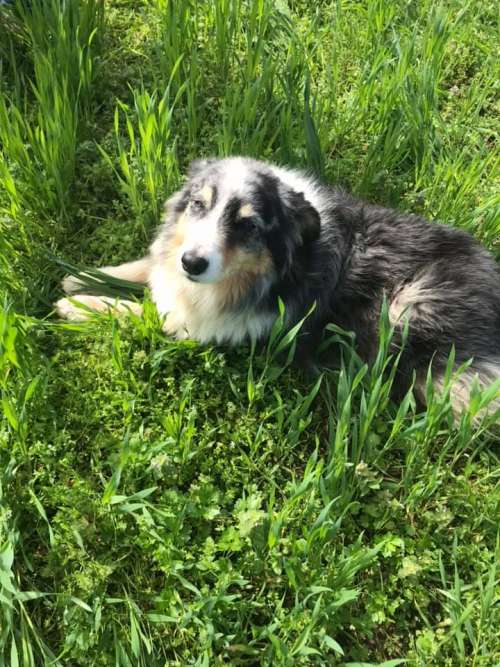 .
And of course Belle is with us every single day!
.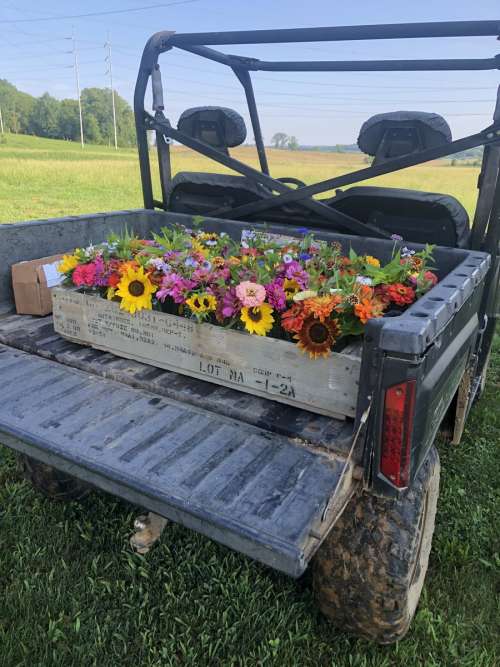 .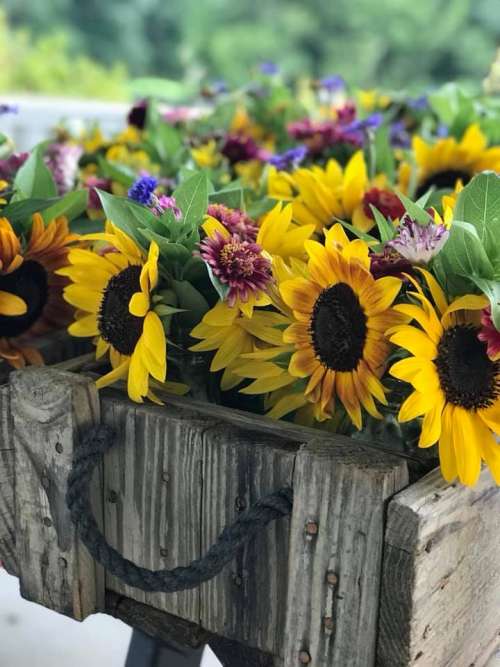 .
A full load of flowers headed to the flower stand.
.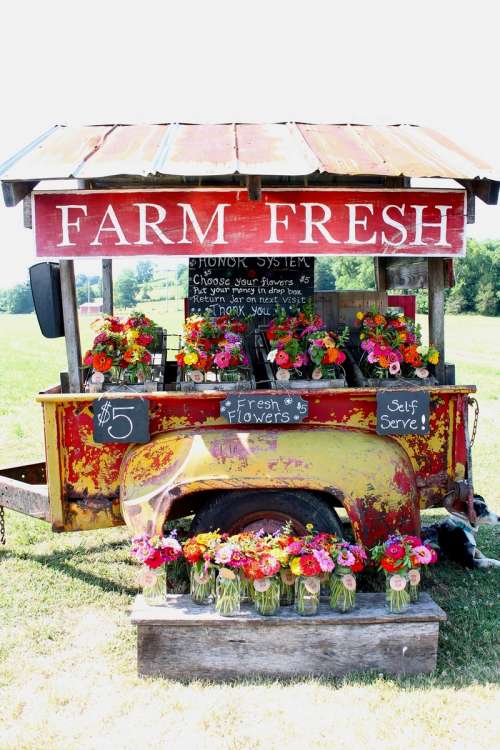 .
And last… but most definitely not least!  Our amazing flower stand stocked full of flowers!  (Do you see Belle?  She would spend all day right there, greeting customers as they come!)
.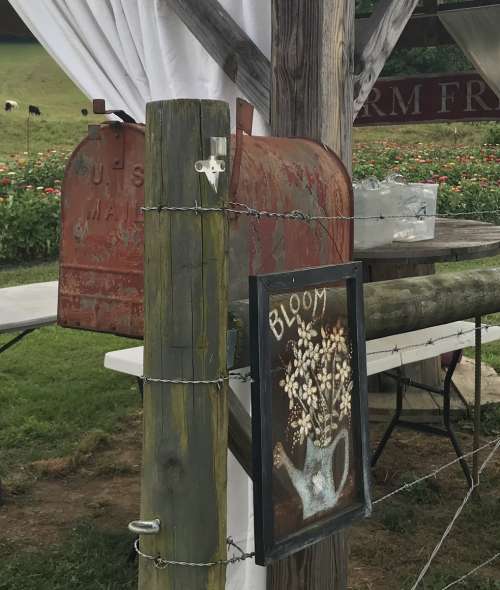 .
I hope you enjoyed a glimpse into our cut flower garden and our summer of flowers.  We'll be tilling up all the plants soon and planting a cover crop of clover and wheat.  And then the gate will be shut until Spring arrives!  Until then, we will soak in the slow days of Winter and make all the sweet plans for next Spring!
. .
Until our gravel roads cross again…. so long.
.
Dori
.