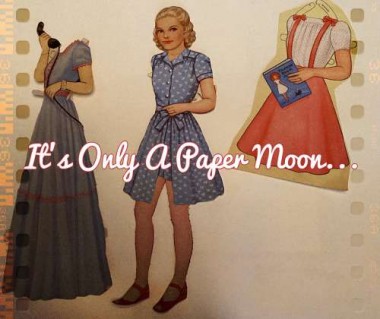 I really want to tell the year 2020 what I think of it – but I can't, 'cause my mama raised me NOT use THAT kind of language! To say it's been a doozy of a year is a gross understatement. I'm usually a "look-on-the-bright-side, counting-blessings, things-could-always-be-worse-happy-kind of gal", but good grief, already! Really, I could use some good news (I have had lots of not-so-good news lately), but I digress.
I wanted to sit in the camper today to write, but currently, we're in the middle of a big ol' thunderstorm, wind ripping at the trees, thunder pounding, and rain pouring. A few weeks ago, after a storm, we were without power for a week. Funny, we can be as content as frogs on a lily pad, sitting in our camper, from 1966, without "modern" conveniences, but the minute the WI-FI goes out in the house, we're annoyed. Truthfully, today's kids don't know life without WI-FI and all that comes with it. What did families and kids do back before WI-FI, TV, and electronics? A fun little recent find helped answer a little bit of that question!
One afternoon, in a dark corner of an obscure little antique shop "off the beaten path", I spied a large, clear envelope packed as full as a can of sardines. Inside were vintage paper dolls! I figured it would be fun to look through or even maybe craft with.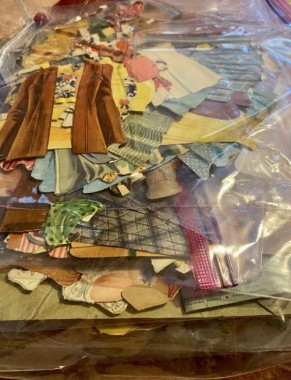 What a treasure! Later that evening, opening the packet, I discovered the paper dolls and their clothes are all from the 1940s – my favorite era!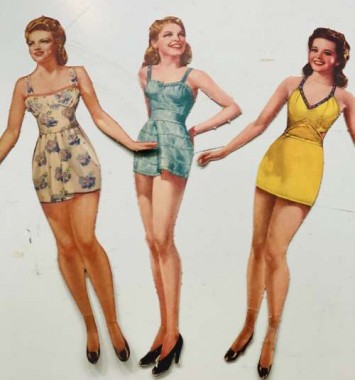 My mama and her twin were the cutest little girls! My beautiful, stylish grandmother always looked like a glamorous movie star to me, and when her twin girls were little, she sewed their clothes, and hers as well.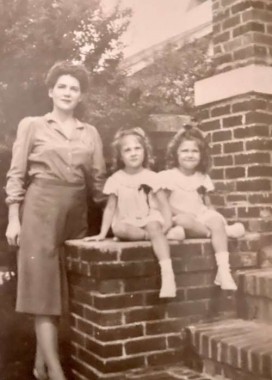 My mom still tells sweet stories of her childhood. One of her favorite memories is of playing for hours on end, on a friend's covered porch, with paper dolls.
When I was little, I played with paper dolls, too. I remember the "fancy" ones, like "Barbie" doll paper dolls, that were sold in hard rectangular boxes with plastic doll stands, but my favorite set was of "Mickey and Minnie Mouse", complete with a 1920's style car (I guess I always loved "vintage").
To play with paper dolls, you have to take care. Someone obviously loved and cared for the ones I found. Well-played with, they are all in good shape. (Monetarily, the value in paper dolls only comes with uncut, unplayed-with pieces. There are just a few of those. The value here is the entertainment). 
A huge treasure trove of 40's childhood, my fun-find of high-cool-factor ephemera offers a glimpse of life in the 40's.
Made in all sizes, there are adorable baby dolls, cute teenager dolls and stunning Hollywood starlets. There's even a special set of clothes and accessories – a complete wedding party! From glamourous gowns to snappy casual outfits, the 1940's were certainly stylish.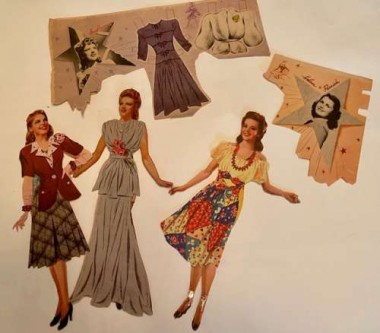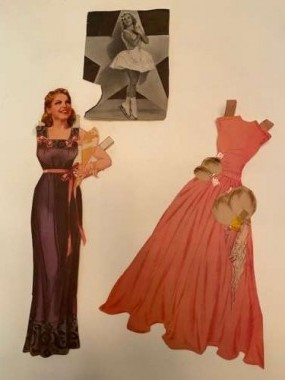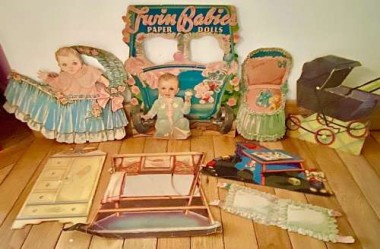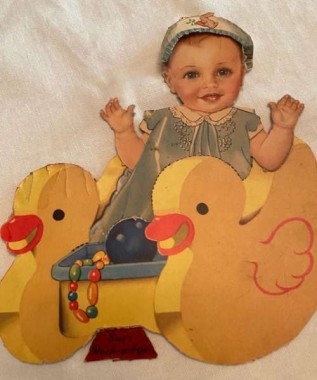 For the babies, there are layettes, toys, and a "scale"- all made from paper and cardboard.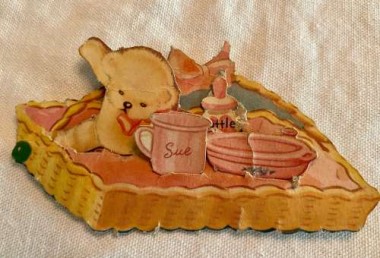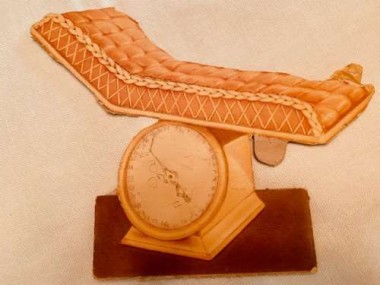 With the fashion dolls are hats, tennis racquets, handbags, glamorous coats and capes, and stunning dresses…some with "real" trimmings.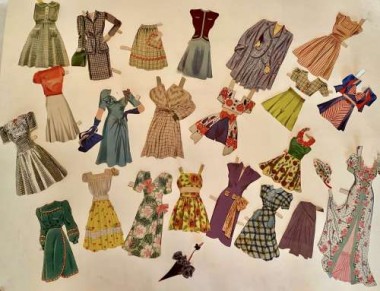 When I was little and my mama and I would sit at the kitchen table with my paper dolls, she would tell me how, as a child, she would sometimes make her own, and draw her own paper doll clothes. I remember her showing me how to make them. I was so impressed, because when I'd try, my paper doll clothes never quite fit my dolls. Someone who had these paper dolls was creative and immensely talented, too, as there are quite a few "homemade" outfits – drawn impeccably, a true example of forties elegance.
The first time we went through everything, we sat down after dinner and it was midnight before we'd seen it all- a very cool blast from the past. For the price of a large cup of coffee, we had an entire evening's entertainment. It's fun to imagine what they looked like new, or who might have had them. Can't you just see an excited little girl carefully cutting out her dolls and clothes?
Going through them again here was fun. I plan on sharing some, and also would like to display at least some of them (there are over 1000 pieces)! I have seen some framed, but I am thinking something more "out of the box", just not sure yet.
My daughter did not have any paper dolls, and I can't really imagine kids today would be too interested, do you? What a simpler time generations before lived in.
Did you love paper dolls as a child? What were your favorites? I'd love to hear from you – tell me your ideas for displaying them, or just say "hi" in the comments!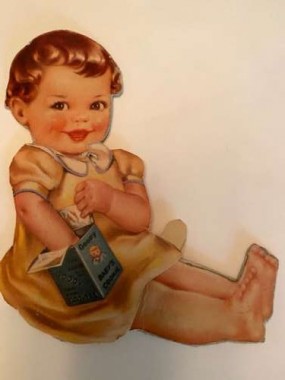 Until Next Time…Farmgirl Hugs (still masked, virtual and six feet+ away),
Nicole