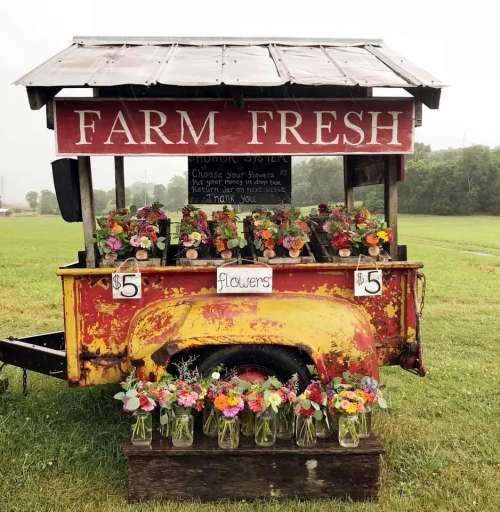 .
Hello Farmgirl Friends!
A few readers reminded me last month that they would really like to hear how our little flower farm is doing and if there is anything new going on!  So my post today is all about flowers!
.
My daughter, Andrea, and I talked back in March about wanting to do a flower event to jump start our season.  Since we grow from seed and only have summer blooming flowers we never have anything blooming before June.  That makes it kind of hard when suddenly in April you see gorgeous spring bouquets all over social media!  This year we decided to purchase flowers and arrange them into beautiful bouquets and hold a "pop up" Mothers Day event on the Farm.
.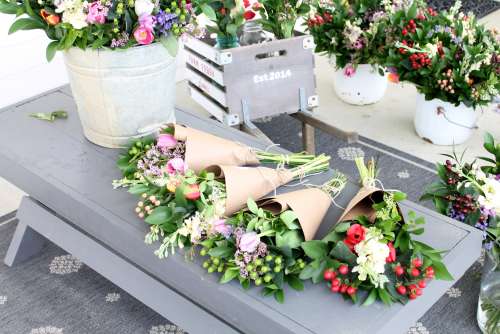 .
We advertised On on our FaceBook page and got busy organizing our little pop up event.  We really stressed the money we had invested in purchased flowers, time to make the bouquets, all the work in setting up for an event like this.  Would people come?
.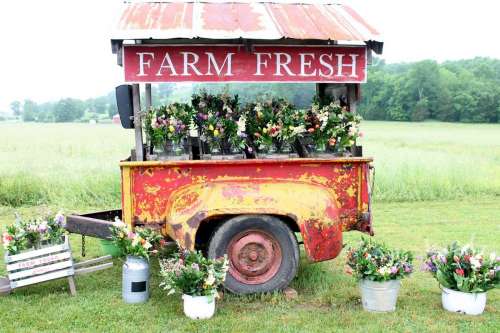 .
The day came and rain along with it!  But we set up early and had just a few minutes to take pictures before… yes.  The people came!  Here are a few pictures of the event:
.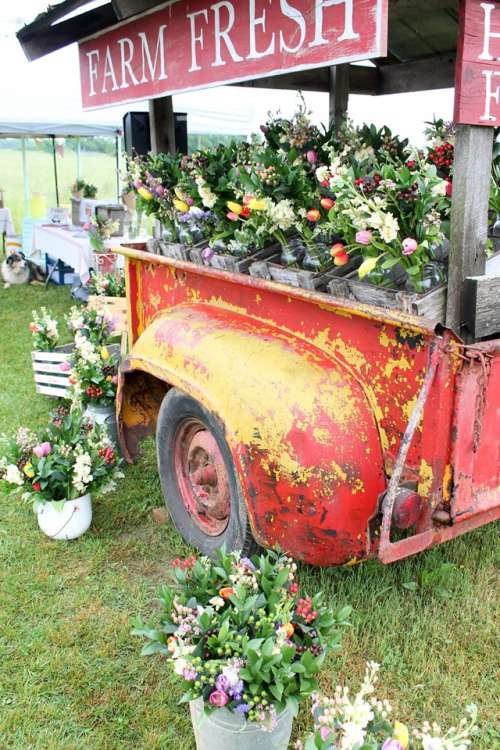 .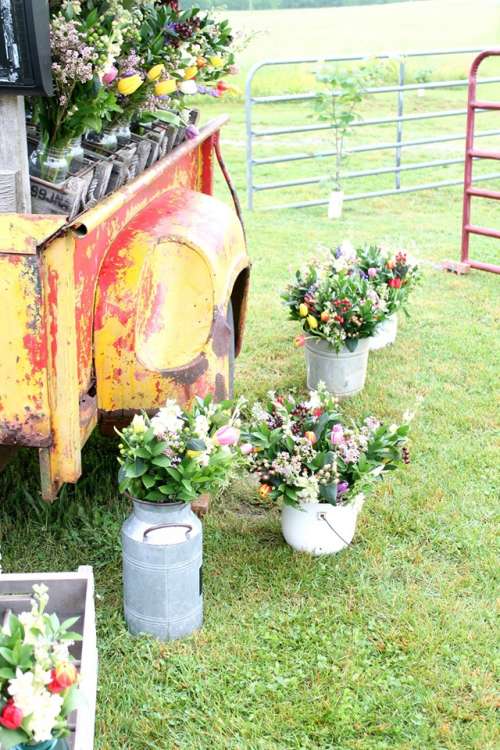 .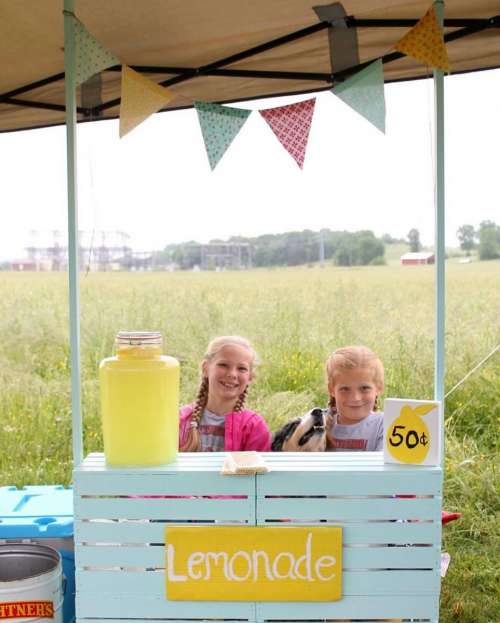 .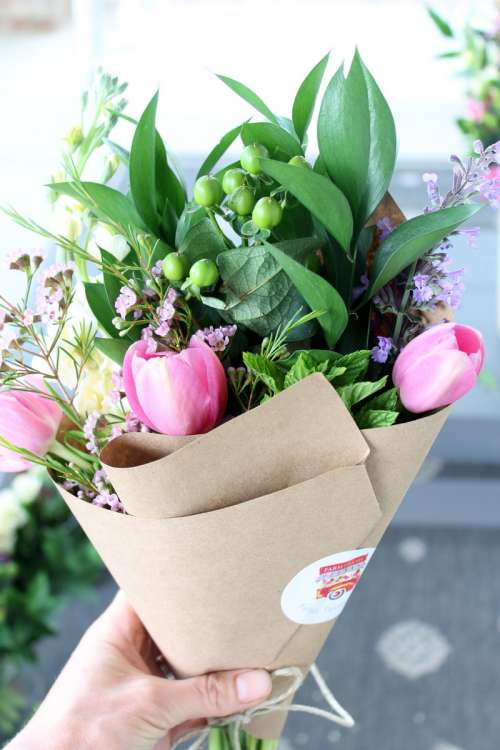 .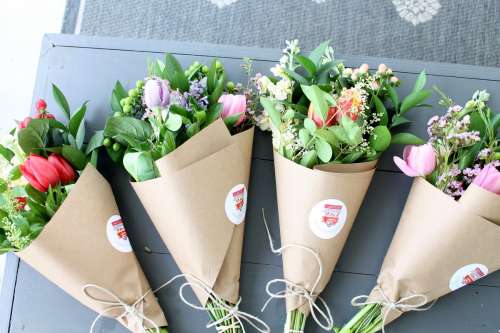 .
We even had t-shirts made with our darling Farm Fresh logo.  They have been a great seller!
.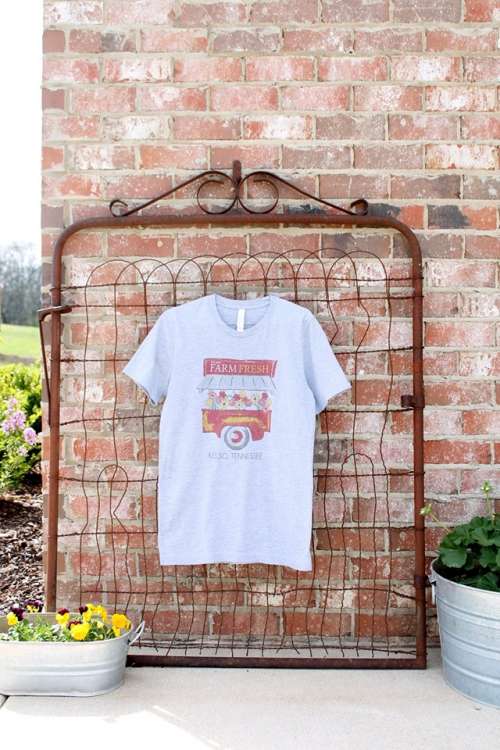 .
We sold out of flowers in about 45 minutes.  It was such a fun event and one that we are very excited to do next year too.
.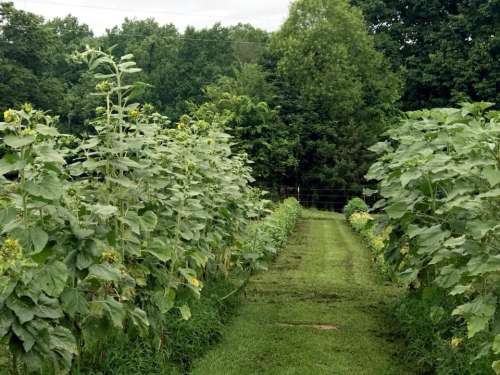 .
Now we are getting into our busy season and working so hard in the garden.  This is our 6th year of business and we have the weeding and maintaining down to a fine art but it is such a lot of work!
.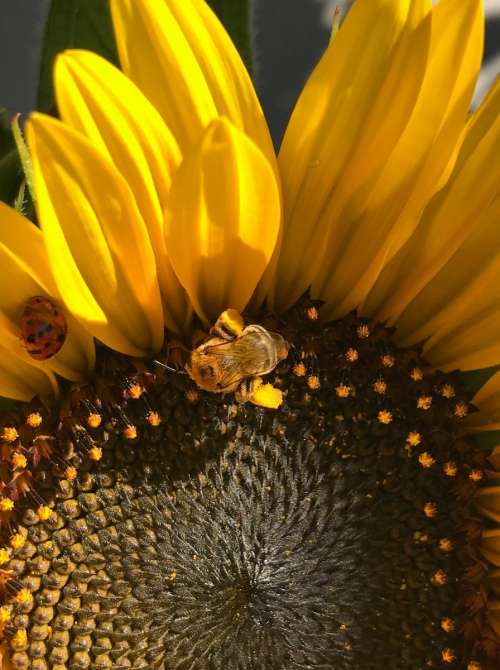 .
We love our bees on the farm that thrive on the flowers in the garden.
.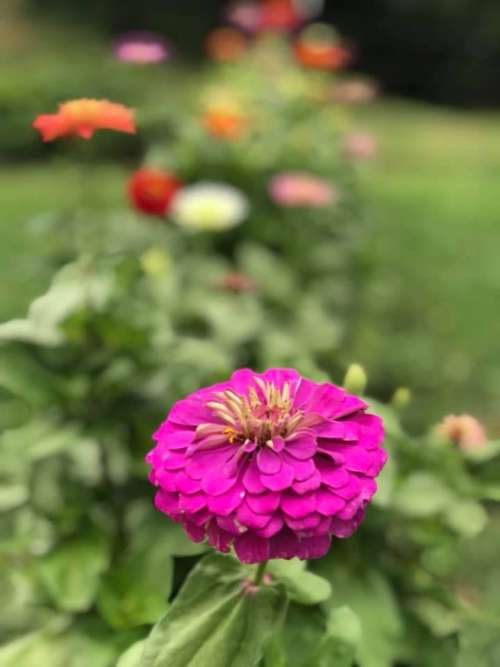 .
When I look down the rows of gorgeous zinnias (my all-time favorite flower) it makes me so happy.
.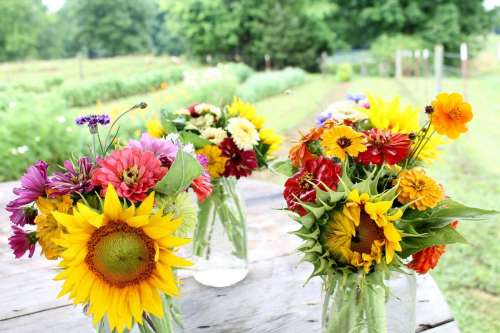 .
We cut the flowers and do all the arranging in the open work shed right in our garden.  It is such a great way to do it.  We do a lot of walking every morning through the rows of flowers and to the work shed… back and forth, back and forth!
.
.
My daughter and I arrange flowers very differently.  Mine have more of a free spirit, bohemian look (ha ha!) and Andrea's are very precise and very beautiful!
.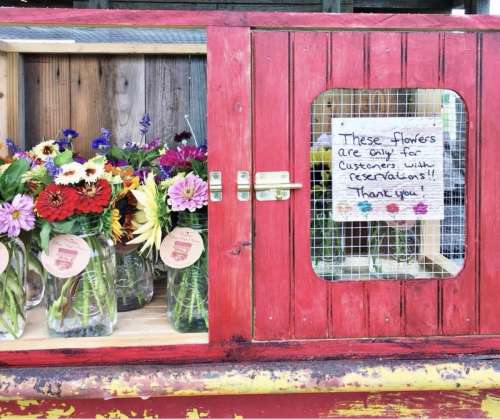 .
We have added a nice reservation box to the back of our flower stand this year.  So far this seems to be working out very well and we're excited about it.  (We are lucky to have husbands that are willing to jump in and help us with any new idea we have!)
.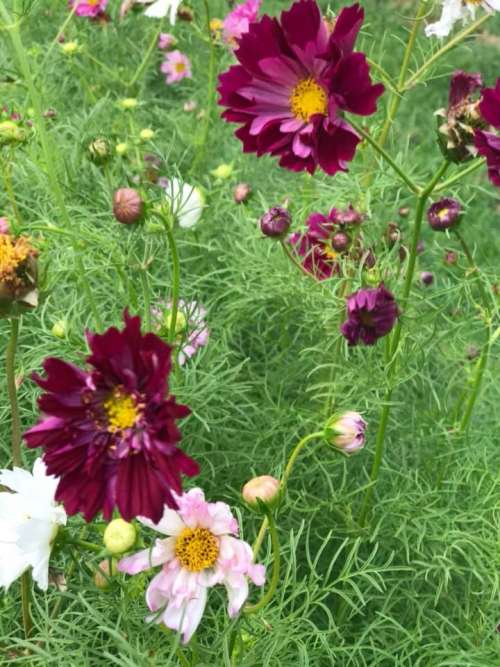 .
It's really hard to describe the feeling that we get being flower farmers… small though we may be.  There is a feeling of accomplishment and contentment that comes in working with flowers.
.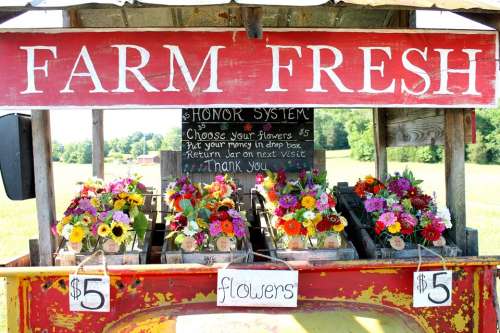 .
When we fill up the Flower Cart in the mornings and stand back and look at it, we are always in awe of the fact that we grew every one of these flowers!  And so thankful that this flower farming path chose us!
..

.
I'll leave you with a fun video… our Polaris Ranger full of flowers heading to the Flower Cart and the girls riding behind in a trough that Grampy tied to the back for fun!  It's not all work at the flower garden!
.
So how would you like a little summer GIVEAWAY?
If you've made it to the end of this post and would like to enter to win a set of Farm Fresh greeting cards, just tell me this: what is your favorite summertime flower?  I'll announce a winner in my July blog post!
.
Until our gravel roads cross again… so long.
.
Dori