A farmgirl reuses, recycles, and re-purposes! She also loves her "treasures", especially great bargains! With winter's hold tightly gripping us, summer flea markets and tag sales seem so far away. Recently, I was introduced to a great resource I hadn't heard of before now…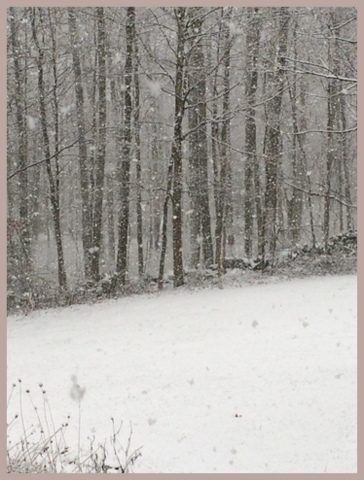 Tag sales are fun for bargain hunters, and a place for sellers to find homes for goods they no longer use. Online auction sites offer great bargains, but large items can be difficult to buy or sell because of shipping rates. Online, local "tag sales" through social media combine the best of both worlds, and as a bonus, can also bring a sense of community.
A friend invited me to join a local Facebook tag sale, assuring me I'd love it. My first great find was a juicer, something we'd priced in stores, yet hadn't splurged on, not positive we'd really use it. (We do)! Fresh produce make for a delicious, healthy boost to our New Year's resolution. The seller felt juicing was too time-consuming.

One morning, I saw a vintage-style, cast iron wood burning stove in excellent condition. We'd often talked about installing a wood stove, but they can be pricey "new". This one was perfect for the playroom we love during summer months, but close off in winter because it stayed so cold. Now it's toasty warm, and the heat from the wood stove helps the whole house stay warmer, too. The wood stove, permit, hearth pad, and professional installation cost us less than the price of just a "new" wood stove. The seller no longer had use for it, and was thrilled to get rid of it.
Rae, founder of "Sandy Hook Tag Sale", offers sound advice to anyone looking to start or join a social media tag sale. Together with her friend, Katie, they closely monitor the site that's grown to several thousand members.  
Rae's a friendly, busy working mom who says being a moderator is time consuming, but a labor of love. She started the site last April while recovering eight weeks from a car accident. Inspired by the acts of kindness witnessed after December 14th, she envisioned "a tag sale where people are nicer", as sometimes manners are forgotten behind a keyboard. To keep an efficient, safe site, rules are set, and members are asked to remember kindness. For sellers, items must be posted properly, with the "4 P's": post with item description, price, pick- up or willing-to-meet location, and  photo. No spam, home-business or personal service ads of any kind are allowed. Prohibited items include weapons, tobacco, liquor, cribs, animals, baby food/formula, and designer bags and accessories, since there's no way to verify non-counterfeit items. There's news reports of moderators being prosecuted-by-association for counterfeit bags sold by others. Rae encourages those looking to start a tag sale to have a clear mission statement, and keep a "closed" site.  On Facebook, this means potential members can see the site description, but not the posts of members, as opposed to an "open" group that anyone can see, or an unsearchable "secret" site that no one can join unless invited. Don't overprice items; a good rule of thumb is ⅓ the price of new for something in like-new condition. Sellers should indicate if an item is offered elsewhere, or "cross-posted". When a time is established to pick up, respect each other and don't be a "no-show". The moderators request items be "bumped up" or deleted if not sold in thirty days, to keep the site "clean".
Potential buyers type "Interested" in the comments section. Items are first-come, first served. "Sneaking around" interested buyers or posting rude comments on an item is not tolerated. Personal information, such as pick-up times and addresses should always be discussed over a "PM", or "personal message", and both buyers and sellers should feel comfortable. Ask questions, look for clarification, and just like any tag sale, "Buyer Beware". If a pick-up location's too far for you, move on. One man's trash is another man's treasure. Don't post jokes or non-sale posts, keeping in mind anything posted is seen by many.    
When these simple rules are followed, an online tag sale becomes a friendly community. Rae describes it as "re-purposing taken to another level", adding she's gotten to personally know so many nice people, reminiscent of times-gone-by "when neighbors knocked on each others' doors and knew community members by name". It's a way to purge one's self of items that might have an emotional attachment, but take up space, (like baby items), and that can be empowering. The moderators allow some non-sale posts such as local fundraisers, and lost pets have been reunited with their families. When someone posted "ISO" (in search of) a toddler sled that was sold out everywhere, I realized I had one in my garage. Nothing's better than seeing someone thrilled to find something they really want, or as a buyer to find that perfect bargain, like the holiday mugs I found for $1.00 each that perfectly match my everyday dishes.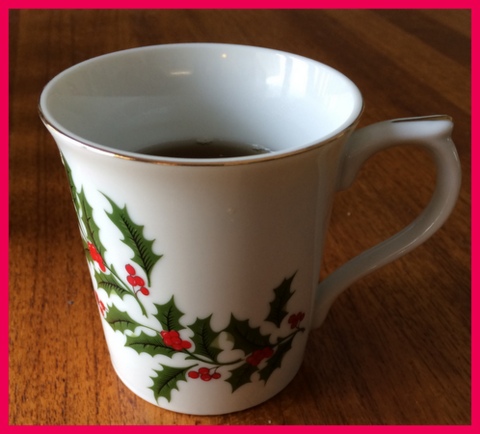 How do you find an online tag sale in your area? Rae suggests typing "Tag Sale" in  different ways (for example, "TAG SALE", "tag sale") in the general search on Facebook, or start one with friends. You never know what "treasures" you might find!
Do you love flea markets and tag sales?  What about online tag sales?  What great finds have you found lately?  Share with me in the comments, and let me know you stopped by!
Until Next Time…Farmgirl Hugs, Nicole