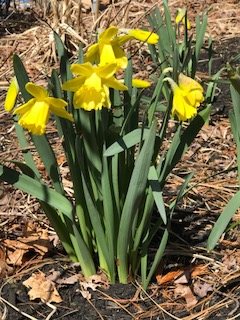 Dear Sisters,
I hope this note finds you all a little warmer than the last time we visited. The sun has finally decided to come out ( and stay ) here on the northern seacoast. After such a long, cool period of planning and plotting for this precious season of all things new, I'm spring-boarding into action with energy to burn! Come on in and meet the newest additions to the farm and be sure to read to the bottom to see who the lucky farmgirl is who won the Wild Bread Giveaway!
Allow me to introduce you to three of our newest members of the farm family.
Poppy, Daisy and Blossom. Aren't they the sweetest? We're going with a flower theme ( surprise) for names this time around. We haven't had Buff Orpington's since our very first flock and I was missing their sweet nature. Plus, did you know they're MaryJane's favorite breed of chicken? They are the friendliest birds. We've all been handling them quite a bit and they seem to love to run into our hands. Of course, a little chick starter in the palm to entice never hurts.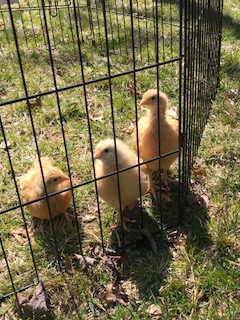 Now that the weather is cooperating we can let them out into the warm sunshine where they can practice their scratching and pecking skills while my handsome Yankee and I get to work.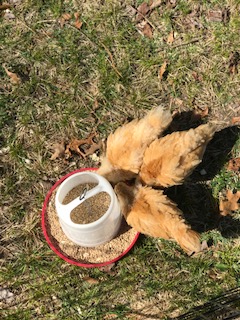 I've shared my raised flower beds with you many times over the years, usually when they're brimming with beautiful blooms. They're finally showing some wear and tear after almost 6 years and needed some repairs this season. They are lined with 12×12 stone tiles and a handful of them cracked over the winter so my hubby replaced them with extra's from our stash and now they're stable again and ready for planting.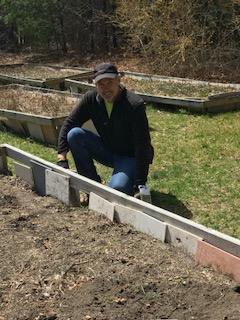 Well, almost. I had to do some raking to clear the last of the leaves out and prepare the beds for a layer of new soil. Notice the photo bomb behind me. That's the frame from the greenhouse that used to be but is no longer. It's coming down and getting hauled off! Ah… Don't you just love spring cleaning outside?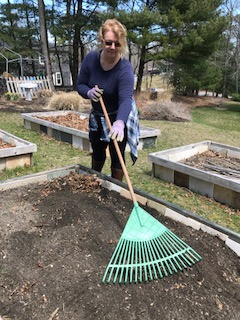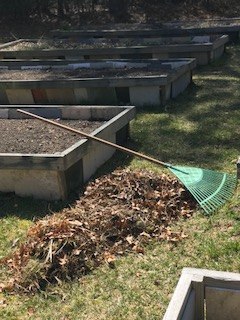 The older gals are starting to lay and we're enjoying fresh eggs again.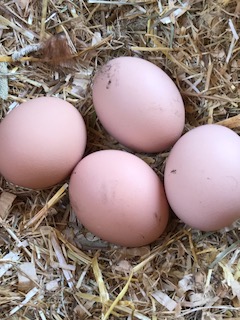 I did a quick clean on the inside of the coop and hung a spring wreath for a burst of color, but those windows need to be washed badly. All in good time.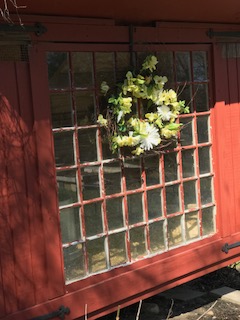 The rhubarb is growing fast. It won't be long before we're tasting the first Strawberry Rhubarb Pie of the season. Click here for my recipe ( and a good laugh) about a little baking disaster I had while baking our favorite pie.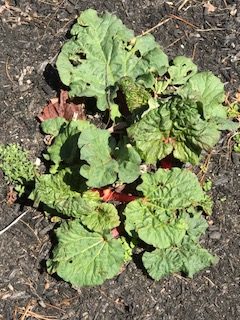 Guess what these little sprouts are? If you guessed Sweet Peas, you're right! I finally figured out how to grow them. After 5 seasons of failure, I finally got it! Sweet Peas like it cold and dark and long and slow to germinate properly. Would you believe I sowed these seeds in late February? I studied up on how to grow hardy annuals or, Cool Flowers this winter and I'm amazed how it works. These were planted in late February right into the raised beds and they broke through the soil about April 15th. Needless to say, I'm over the moon about this spring miracle. Lisa Mason Ziegler's' book, Cool Flowers, How to Grow and Enjoy Long-Blooming Hardy Annual Flowers Using Cool Weather Techniques is a fabulous resource if you're wanting to grow early blooming old-fashioned favorites like sweet peas, delphinium, snapdragon, Iceland poppy's and more. I can't wait to share these with you when they're all grown up!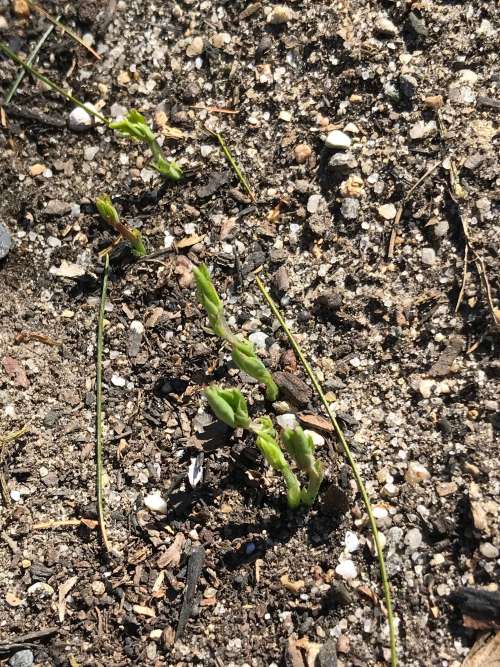 The more we dug in to every little corner of the yard the more sore spots we found. The shed is over stuffed and in need of repairs and some organization. One of our wheel barrow's is missing a handle and the chicken run fencing needs securing. But that's okay.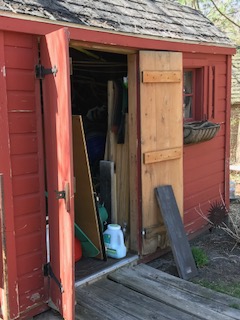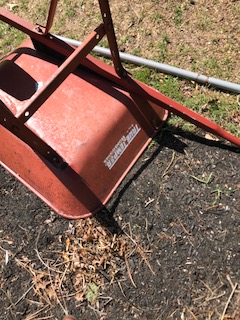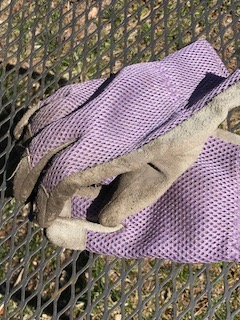 Now that the sun's out I'm ready to flex my farmgirl muscles again! How about you?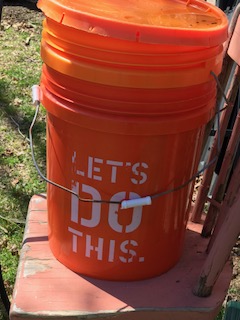 Congratulations to Mary of Windy Meadows Farm! She won the Wild Bread book giveaway!
Until our next shoreline visit~ Let's do this! Farmgirl Style!
Beach Blessings and Much Love,
The Beach Farmgirl
Deb #1199