Dear sisters,
Welcome to the virtual vision board party reveal! Today's the day I finally get to share a few of YOUR vision boards. Come on in for some farmgirl fortune-telling! If you're just joining the party let me catch you up real quick. In my December post I challenged you to take it easy during January and February because I believe in the power of what a good long dose of mindful rest and reflection can do for the body, mind and soul. However, knowing Farmgirls aren't the best at being totally idle ( we like to keep our hands busy)  I introduced the idea of creating a vision board as a way to map out your dreams, plans and goals for 2018 with a due-date of February 20th.  I finished mine and shared it ( alongside sister Joan Marie's vision board) in my January blog to further inspire you to dive into some farmgirl fortune-telling of your own.
I received a handful of emails this month from Farmgirls who participated and I'm so excited to show you their powerful visions for 2018.
Joan Marie's vision board oozes refreshing summer breezes with travel, fun activities, relaxation, dappled with hopefulness and simplicity. The way she organized her clippings tells me she is all about simplifying and bringing only those things she truly loves and enjoys into her life.  Right off the bat I noticed that Joan Marie put herself front and center on her vision board. There's no mistaking who's in charge of her future! Thank you for sharing, Joan!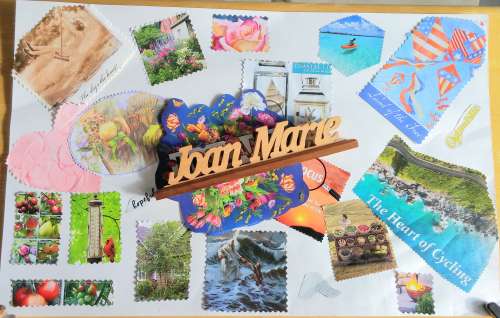 Anne Malig shared this in her email.
Hi Deb,
Your blog post about making a vision board really resonated with me. Recently while working on my master's degree in literacy education, I included word collages as a part of my portfolio presentation. Through this reflective process, I realized how much I gravitated to words and how these words describe the type of person and educator I strive to be. When I heard about your vision board challenge, I knew this was the way I wanted to formulate my goals and aspirations for 2018!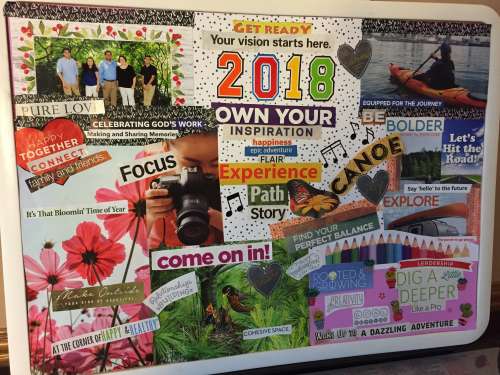 Well done, Anne! It's easy to see where your heart and talents will take you this year. My favorite phrase from your vision board is " your vision starts here". These words mark the beginning of all that will unfurl for you as you work towards your dreams and goals. Your confidence and focus will take you as far as you want to go! Safe travels on your journey!
Next up are Laura and Sharon!
Hi Deb!
Thank you for inspiring us to make our vision boards.  We made a party out of it, just like you said. 
Here is my friend Sharon, and me (I am on the right) and my vision board which is hanging in my room now :)))))
It was fun and creative, thanks to you!
xo Laura R.
Bravo ladies! I see two very fun-loving Farmgirls here who are ready to nurture their dreams and take on the world.
Sharon, your smile is radiant! I love that you chose the word Joy for your front and center word. There is so much joy and power in finding your strengths and taking control of your own destiny.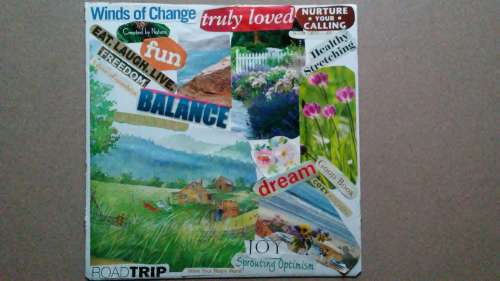 Laura, you have magic in your eyes! My favorite quote from your vision board is " wave your magic wand ". Isn't that what we all need to do? Access that magic inside ourselves and wave it around like there's no tomorrow! Look out world. She's coming for you!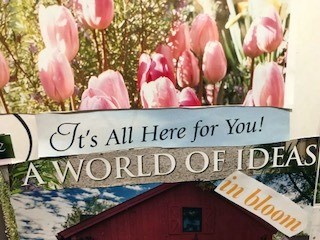 I think my favorite part about creating a vision board were the feelings of possibility that bubbled up while I chose images and phrases that reflected my inner most thoughts and desires. When you look at the world in general and all that it encompasses, manifesting a life we love shouldn't really be that hard. Just look around at what others have created!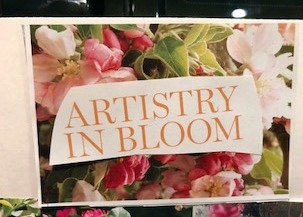 I truly believe each and every one of us is the artist of our own life. It's up to us to harness that inner spark we're born with and find the best way to let it loose into the world where it can shine in the light of day and make a positive difference in others lives. I'm pretty sure that's why were all here, ultimately. And to have FUN!
Abraham Lincoln once said.
" The best way to predict your future is to create it".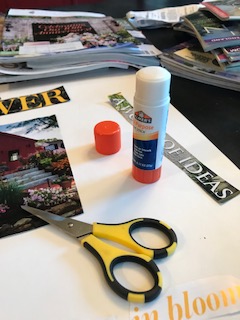 What are you waiting for? It's never too late to start mapping out the life of your dreams.  It's time to get busy!
March is the month to take action! Spring rush is just around the corner… I can feel myself starting to rev up already. Here we go!
Thanks bunches to everyone who participated ( privately and publicly). I'm glad we're in this  together!
What do you say? Shall we do it again next year!
Until our next shoreline visit~
Beach Blessings and Much Love,
Sister Deb # 1199